Top 10 Places to Retire Abroad in 2018.
Retirement should be the pinnacle of relaxation. It's something you've been working for almost all of your life, and it is finally time to let go of all the stress that has been weighing you down. It's time to become free as a bird. But how do you choose the best place to retire? What if your local town or state isn't where you want to settle down and let loose? Ever thought of going abroad? If so, there are some fantastic destinations to look in to.
Here is a list of the top 10 overseas retirement destinations for 2019:
1. Costa Rica
The low cost of living, top-of-the-line medical care, beautiful scenery, and bargain real estate makes Costa Rica one of the best places to retire. North Americans have been going to Costa Rica for over three decades. Costa Rica offers you beautiful mountains and forests, and you can hike through the lush jungle or stroll along the white-sand beaches.
The country has a steady economy, and the crime rates are low. The primary focus is the preservation of the environment, as 25% of the country is protected. All of these factors make it one of the world's best retirement places.
You can get a two-bedroom apartment for $500 a month or purchase a retirement home for under $200,000 that offers you the view of the ocean.
Beware of mosquitoes and the rainy season.
Here is an amazing podcast interview with Gill Phelan on moving to Costa Rica.
2. Mexico
You experience the sun all year round when you retire in Mexico, accompanied by temperate weather. You have beaches, and the country has a near-First World lifestyle, meaning fast internet, long-distance phone calls, and cheap airfares to places in the U.S. Mexico offers you a plethora of places to live. From the romantic Spanish cities or tropical beaches to laid-back villages on the Yucatan Gulf Coast.  We have a list of the Top 5 Places to Retire in Mexico.

$1,500 to $3,000 a month is approximately the amount a couple can live on in Mexico, inclusive of healthcare and rent. According to InternationNations, healthcare ranges from good to excellent and private care will cost you half of what you'd pay in the U.S. A legal resident over 60 can benefit from free public healthcare and, as a new citizen, a few hundred dollars a month will get you the country's public coverage.
3. Panama
To retire in Panama, you are guaranteed to get significant discounts, be it from movies or doctor's appointments if you earn $1,000 a month – plus you will automatically be in the Pensionado program. Panama City is a great place for jazz, golf, tennis, beer, and so much more. The uncrowded and clean beaches are great places you can enjoy. The local people are friendly and welcoming. The medical care is of high quality as in the U.S., just cheaper and more personalized. 
Panama City is a favorite among expats due to its proximity to the U.S. Besides living in Panama City, you can live in Bocas Del Toro, El Valle, or Coronado. And on the matter of taxes, people with overseas income can receive a serious tax break.
4. Ecuador

Ecuador has a variety of things to offer. Lazy coastal towns, peaceful mountain villages, and hot-spots that are lush with greenery are there for anyone who wishes to experience Ecuador. 
Experience the Insider community that takes your international lifestyle to the next level. Download your FREE guide
"18 Steps to Implementing Your Plan B" instantly!
Seniors get to have a 50% discount on utilities, receive a free landline, and also get a break in property taxes. Most expats choose to live in Cuenca since it has a lot of rental options like a semi-furnished one-bedroom apartment that costs $200 a month. The country is always unhurried, and as a retiree, you are assured of feeling at peace and able to do things at your own pace. Exclusive of rent, a family of four can live on approximately $1,200 a month.
5. Malaysia

Malaysia is a great country to retire in; it's a comfortable, English-speaking, First World country. This paradise has more than 870 islands that offer a low cost of living. For instance, in Kuala Lumpur, a couple can live quite well for $1,500 a month or $2,500 if they want extravagance. With $700, you can rent a four-bed, two-bath apartment in Penang, and a bonus is the view of the Straits of Malacca. 
The street food is something that has made it top of the "Entertainment and Amenities" category. Cuisines combine Indian, Chinese, and Malay. The national dish is Nasi Lemak which contains roasted peanuts, chicken, and anchovies served with rice cooked in coconut milk. 
Here's an amazing podcast interview with JohnnyFD about moving to Thailand
6. Colombia
Acquiring a visa here is similar to that of Panama. Earn an income of $1,000 a month, and you are qualified for the Pensionado visa. 
Colombia is the second most biodiverse country worldwide. It boasts of tropical coastal beach cities and mountain locales. On healthcare, it is ranked number 22 by the World Health Organization, making it ahead of Canada and the U.S. Retirees can enjoy hiking, swimming, tennis, and horseback riding to keep energized and young in spirit.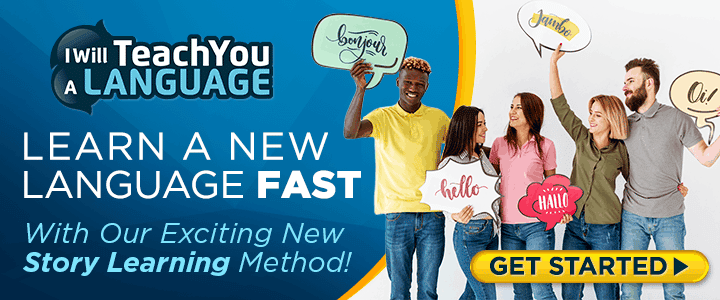 The warm, welcoming people make the place more magical as you get to be integrated into the community. 
This destination spot is affordable, as a couple can live on $2,000 a month. Or, for $700, you get a two-bed, two-bath furnished apartment.
7. Portugal 
The affordable lifestyle makes Portugal Europe's best retirement location. Monthly utilities for a two-bedroom apartment are about $100, food can total to $10, taxi at $4, and for a four-bed, four-bath home you can pay $1,000 a month.
Being the third-safest country worldwide makes it much more appealing. The blue-green water is fantastic to view, and you get to have fabulous sunrises and sunsets. For a beginner, start with Lisbon to test the waters before you plunge into the other towns of the country.
Healthcare is affordable, but there are some instances of bureaucratic tape, just beware.  

8. Nicaragua

Nicaragua is a great place to retire in. The country is known for its hiking, fishing, and surfing experiences as well as entertainment and shopping. It's different, making it exciting but not bizarre. Expats prefer San Juan del Sur and Granada as some of the locals know English, but you can take this as an opportunity to learn some Spanish if you choose to reside elsewhere.
You can have a one-bed, two-bath colonial home for $600 a month, and with the Managua International airport being an hour's drive away, you can check other options along the Pacific coast.
Nicaragua Passport is extremely strong, here is a great article: Nicaragua Passport – One of the Best Spots For Financial Foreign Investments
Here's a fun podcast episode with Carter Clews about leaving the USA and going to Nicaragua
9. Spain

Spain's warm coastal climate assures you of temperate weather all year round. Inclusive of private health insurance and rent, a couple can live comfortably for $2,100 a month.
Museums, architecture, cineplexes, and music theatres are some of the cultural amenities you can find in cities such as Barcelona, Alicante, San Sebastian, and Madrid.
Spain's third-largest city, Valencia, has an excellent rail connection, major hospitals, several parks, and universities. You can go from one point in Spain to the other and get to experience different historic and romantic cities, making this a great spot to retire in.
10. Peru
This country has not been extremely considered in the past, but Peru is growing to become a favorite among expats. The weather here isn't too hot or too cold, and the food is just as you want it.
A two-bedroom apartment can go for $250 a month, which is very little yet you will have plenty of room. The 1,500 miles of coastline are fantastic for surfing. You can visit the museums, Sacred Valley of the Incas, Machu Picchu, and the mountains.
The country doesn't have great public healthcare, but private hospitals and clinics are excellent. Medical insurance can cost you $100 a month.
Conclusion
With all these places, do more research and see which destination ticks your box the most, and go ahead and set sail or pitch a camp there. This makes looking for that retirement money much more fun. Better yet, you are more determined to live the good life after your hard-working days are over.
When you have made your choice, please reach out to us HERE, so that we can start the process with you.  We have been in the business of relocation for 23 years, trust us, we know what we are doing!
Are you concerned about learning a new language? Don't be! First, listen in on a fantastic podcast that Mikkel Thorup and Olly Richards from I Will Teach You A Language.  Olly says that anyone can learn a 1st, 2nd or 3rd language using his tools. Make sure you go and visit his website: IWillTeachYouALanguage. and pick the course that best suits your needs! You Can Do It!!
Here is probably the most extensive ebook on Everything You Ever Wanted To Know About Eliminating Your Taxes, Protecting Your Assets And Regaining Privacy Over Your Life And Investments. It is called The Ultimate Guide To Going Offshore.  
I hope you enjoyed reading: Top 10 Places to Retire Abroad in 2018. If you have any questions, please contact our office HERE.

Like Our Articles?
Then make sure to check out our Bookstore... we have titles packed full of premium offshore intel. Instant Download - Print off for your private library before the government demands we take these down!