Think of the term freelancing and you immediately think of a 20-30-year-old sitting in a cafe while tapping away at their laptop, blogging about food or the latest alternative music brands. However, this isn't the case. More and more people from all generations are becoming freelancers, even more so in the expat retired business professionals age range.
If you're retired, have experience in some kind of industry, and are looking to fill your days with a casual regular income that lets you work when you want and live anywhere in the world, freelancing could be for you. For a foundation of knowledge to get you started, here are eleven freelancing jobs that could be perfect for expat retirees.
1. A Freelance Web Developer
IT is such an important part of the business world, now more than even. Over the 20 odd years that it has boomed, website design is still an increasingly popular industry. If you've got experience in any kind of web design or development, why not take the reins and work by helping small and big businesses alike launch their own website – all from the comfort of your own home.
You could even develop simple online tools, such as Easy Word Counter and Cite It In, enabling people to use your services to help them day by day.
2. A Freelance Blogger
No matter what industry you used to work in, you can be sure that there's a business out there that is looking for a regular blogger to contribute to their website. Even if you've never put pen to paper in this way before, being retired abroad means you have the time to learn and to hone your techniques. Websites such as Via Writing always have vacancies for new bloggers to contribute.
3. A Freelance Copywriter – for Website Copywriting

As you'll already be aware, the internet is full of text content – called "copywriting" in the sales world. All this content needs to be written by a website copywriting expert, edited, and proofread by somebody – and that person could be you. There are a wealth of websites, such as Resume Writing Services, where you can find a ton of work from around the world from aspiring authors, business, and bloggers.
4. A Freelance Accountant
If you've had experience as an accountant, whether as part of a firm or as a self-employed individual, why not continue your career as an expat freelancer on your own terms. There are a ton of business owners who will be looking for someone to manage their finances without paying the expensive costs of a firm.
5. A Freelance Tutor
You may have spent your working life as a teacher, but that only means you've got the perfect experience to continue in retirement. Whether you're dedicated to a certain subject or simply want to teach the English language to individuals around the world, thanks to the ease of video calls and software, teaching across the world has never been easier. Some of the leading sites for work include State of Writing, Essay Writer, and Essay Roo.
6. A Freelance Marketer
If you've got experience in the marketing industry, why hand in your marketing boots just because you want to retire abroad – there's still so much money to be made. Simply set yourself up on freelancing websites or start your own website and you'll be able to sell your services to businesses and individuals, whether you specialise in SEO practices, social media advertising, email marketing, or any kind of skill you may have. Before getting started, take a look at the wide range of free SEO tools out there. These will help you immensely in terms of getting more traffic from Google.
A lot of companies may want to meet you in person to draw up entire marketing strategies and, if you're willing too, this is a great way for you to see the world while earning money on the side to pay for it all.
7. A Freelance Reviewer
In this modern world, new products are coming out nearly every single day. One of the best ways to sell these products is by writing reviews on your own experiences with the product. In this case, you can set yourself up on freelancing websites for customers or set up a website so businesses can come to you. The company will then send you a sample of their product to use for a week or a month before filling out a questionnaire on the product alongside your experience and personal opinion.
What's more, you could even review the functionality of websites or online services, similar to website review sites such as UK Top Writers and Assignment Help.
FREE GUIDE! Get Essential Information on Protecting Your Assets
18 STEPS TO IMPLEMENTING YOUR PLAN B
8. A Freelance Consultant
To achieve this role, you'll have to have had at least a few years of successful experience in your preferred industry. With this knowledge, set yourself up with some freelancing pages or a personal website and state how you can educate and advise businesses on anything they want to know. You could achieve this role in either your local area or to any business around the world via the internet.
9. An Academic Writer
One of the biggest online industries right now is custom writing services. One minute you could be helping students in creating comprehensive essays, and the next you could be creating content for websites, writing research papers and completing assignments. Websites such as Elite Assignment Help and Custom Essays always have a plethora of work.
10. A Freelance Garden Designer
As a business professional, you've probably never had the time to get your hands dirty in the garden, a wish that many of us have. However, now that you've left the world of business and are retiring abroad, there's never been a better time to do so. Whether you're operating in your local area in gardens in your neighborhood or drawing up plans and garden blueprints to clients around the world, this could be a great way to keep your days busy while giving yourself an exclusive opportunity to travel.
11. A Freelance Author
If you've ever thought about becoming an author and writing a book, there's never been a better time to do so than in retirement. Whether you're interested in writing your own book, joining up with creative people to write a book and share ideas, or ghost-writing on behalf of someone else who wants a book or an autobiography, simply search online to easily find the jobs, apply stating your skills and experience, and get to work!
If you're thinking of leaving your home country and working in a country that doesn't speak your language, I would suggest you take some language courses. Check out our online language courses here. 
I hope you enjoyed this article: 11 Freelance Jobs That are Perfect for Expat Retirees. Here are a few additional articles I'm pretty sure you will like!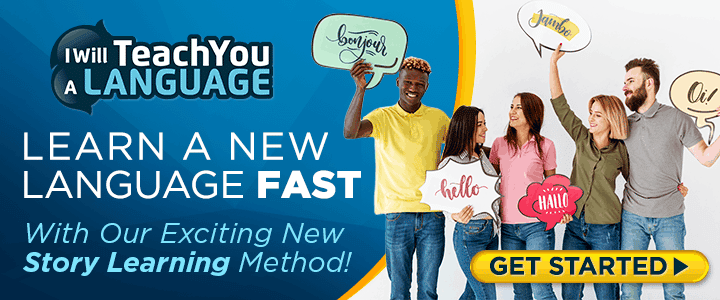 How to Succeed as an English Teacher in Russia – Part 3
Why is it Easier for Millennials to Find Work Abroad?
Top 16 Reasons to Move To Panama
Living in Argentina – The Home Of Tango, Steak, and Soccer
Author Bio:
Mary Walton is an editor at PaperFellows, an educational website for college students. Also, she is a blogger at Simple Grad, and she created this blog a couple of years ago to share her knowledge; check DreamEssays.com Review there. Also, Mary provides tutoring services on academic writing on Essay Writer, an Australian educational portal.

Like Our Articles?
Then make sure to check out our Bookstore... we have titles packed full of premium offshore intel. Instant Download - Print off for your private library before the government demands we take these down!