A Comprehensive Guide to Investing in Portugal
Portugal is a beautiful country. And with its beautiful coastlines, amazing climate, and wonderful people, there is no wonder why it becomes more and more popular amongst foreign property buyers each year. Approximately three-quarters of people within Portugal own their own home, which is higher than the averages in the UK and U.S. You, too, will be looking to find a property for your Portuguese investment.
Foreigners do not face any restrictions when looking to buy property within Portugal – in fact, many foreigners have already made the move to Portugal, or have at least purchased another property there. If you hope to follow in these footsteps, then you will certainly need to know more information about what it entails. We have created a guide to help you along the way.
The Portuguese Property Market
Now is the perfect time to purchase property within Portugal, with the average price of a house has fallen significantly between 2011 and 2012, with slightly lower drops before that time also. The market did show signs of recovery in 2013, but it never started to show strong signals of growth until 2015.
The property market has continued to show stable growth, and this is expected to continue, meaning that now may well be the perfect time to make your investment. As is often the case across the globe, this property price growth appears to be reflective of an improvement to Portugal's economy. Many areas throughout Portugal have experienced growth, and this is only expected to continue.
Searching for Portuguese Property
When looking for property in Portugal, there are a few ways that you may wish to go about it. Firstly, as you are likely to know people within the property industry, you may wish to speak to them to discuss any opportunities that they may know about through word of mouth. However, two of the most common methods would be to use an agent or to use online property portfolios.
When looking to work with an agent, it is important that you work with a professional that has the necessary experience to do the best job for you. Any agent must be registered with the correct body in Portugal, called the Associacao de Mediadores Imobiliários, and they also must have a license. You should conduct research into a number of different options, looking at previous experience, feedback, and the way that they conduct themselves.
If you choose to go online in order to be in contact with the seller directly, then there are a number of websites that may be useful to you. Century 21, Rightmove, and ERA are all good sites to help you with your search, and as they all work in different ways, it may be useful to make use of more than one.
Choosing the Perfect Property
Portugal has a wide variety of properties available to you, with already built houses and apartments available to buy, as well as plots of land to begin your own project. Cities and more built-up areas are more common locations for flats and apartments, whilst the suburbs and towns feature houses and villas. New developments are becoming more common within Portugal, as the improving economy has allowed for more construction of properties to begin in more popular areas of the country.
When looking for the right property, there are a number of things to consider. You should look at the location of the property, the local amenities, nearby transport, the condition the property is in, as well as evaluating similar properties within the area to determine the value for money.
Legal Requirements and Taxes
The notary is involved in property transactions, operating on behalf of the state, checking the Land Registry and Inland Revenue, determining whether it is possible for the property to be legally sold, as well as highlighting any restrictions that may be associated with the property.
As well as the typical buyer fees, of which depend on each individual transaction, there are a number of different taxes and fees associated with buying Portuguese property. These include Stamp Duty at a flat rate of 0.8% of the value of the home and notary/land registry fees charged at between 0.2% and 1.2% of the cost of the property. In addition to these charges, there is also an IMT transfer tax, of which is based on the cost of the property, and this could be as high as 10%.
Mortgages and Paying your Deposit
There are many different options available in terms of banking within Portugal, with large banks such as BBVA, Santander, Bankinter, and Novo Banco offering mortgage options for your Portuguese investment. If you already bank with Santander in the UK, working with them once in Portugal may be a good option for you.
Experience the Insider community that takes your international lifestyle to the next level. Download your FREE guide
"18 Steps to Implementing Your Plan B" instantly!
Deposits for property in Portugal are set between 10% and 30% and are payable on the signing of the primary agreement to purchase the property. If you aren't yet in Portugal at this point, the deposit can be made overseas, but any international transferring fees would have to be covered by you. However, there are accounts that can make this process much cheaper, and it would be wise to look into this before the time comes.
The Golden Residence Permit
Portugal currently offers a citizenship by investment programme, allowing investors to benefit from more than just their property investment. After the Portuguese property market took a turn for the worse in 2012, Portugal's government acted to try and improve the market in the hope that it would return to how it was in previous years.
Portugal's Golden Residence Permit Programme requires an investment of at least £440,000 or £311,000 for properties that are over 30 years old or within an area of urban regeneration. Investors taking this route would only be required to stay in Portugal for seven days within the first year of their investment, and 14 days in the following two years of their investment. After six years of this, you will be able to apply for citizenship in Portugal.
Are you interested in making the move to Portugal? Please contact us HERE
Here is probably the most extensive ebook on Everything You Ever Wanted To Know About Eliminating Your Taxes, Protecting Your Assets And Regaining Privacy Over Your Life And Investments. It is called The Ultimate Guide To Going Offshore.
We hope you enjoyed our article on A Comprehensive Guide to Investing in Portugal. For more information on 2nd residency and passports, you can contact us HERE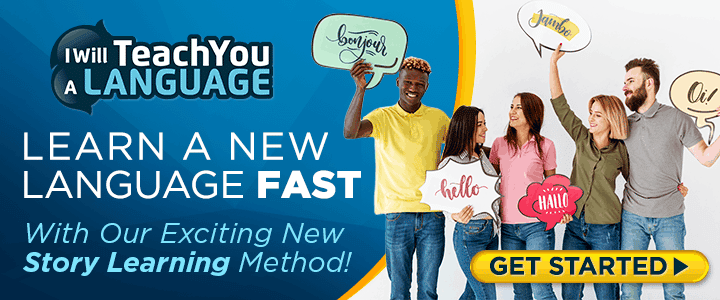 I've also added some really great articles for you to read:
Most Popular Expat Cities in Portugal
Why Portugal Golden Visa Investment will be A Growing Trend in 2020
Portugal: Strong Investment Base despite Unstable Atmosphere in Europe
The Investment Benefits Of The Golden Visa Portugal

Like Our Articles?
Then make sure to check out our Bookstore... we have titles packed full of premium offshore intel. Instant Download - Print off for your private library before the government demands we take these down!