For the last few decades snowbirds have been flocking to Mexico. Snowbirds are responsible for the growth of Medical Tourism in Mexico, and the increase in foreigners buying vacation property in Mexico. Many started out as snowbirds in Mexico and have now retired here full time.
The common definition of Snowbird is, an older person from the United States and Canada who travels to Mexico or Southern parts of the United States to avoid the cold climate. A Snowbird is typically a retiree who doesn't wish to spend a few months a year in Michigan (for example), so they come to warm Mexico. There are also snowbirds that travel to or move to Mexico for their health (the climate is better for their health).
Even though some islands in the Caribbean have been having their own sprout of Snowbirds recently, Mexico has been the top spot for American and Canadian Snowbirds.
Nobody knows exactly how many American and Canadian Snowbirds visit or retire in Mexico each year, but what the Mexican government does know is that the number is on the rise. Most estimates put the number at over 1 million. In Tijuana alone, there are 90,000 Americans that travel into San Diego every day by car.
Cities in which there is a large migration of Snowbirds tend to have much higher security rates and are heavily guarded by Mexican police. That is to say, the Mexican government focuses on the safety and security of these "high value residents." Most know not to mess with the gringos in Mexico!
Cities located on the south and east of Mexico are much preferred by the Snowbirds because of their warm climate and cheap travel expenses. Some of the most popular destination for Snowbirds in Mexico are as follows:
MERIDA
The city of Merida in Yucatan has recently been experiencing a surge in the number of Snowbirds visiting and choosing to retire there. Merida is one of the most gorgeous colonial towns that Mexico has to offer and one can only wonder what took the Snowbirds this long to find out about it.
Merida offers a great architectural landscape combined with lavish golf courses and many other attractions that are drawing Snowbirds into the city. Members of the department of Tourism for the city have already started to take note of this and have began advertising in Canada and some parts of the United States.
LOS ALGODONES
The small city of Los Algodones was the first community in a border state where health tourism was heavily promoted to Americans and Canadians. Which is why so many of of its businesses are dental and medical offices, as well as pharmacies where medicines and specific treatments are sold for much lower prices than in the United States and Canada. Forget Obamacare… get Mexicare is a fraction of the price.
You'll also find many medical treatments that are not approved or are out of the market in the United States and Canada. For example, the application of stem cells and therapy sessions involving hyperbaric chambers. In Los Algodones these services are offered abundantly and are quite inexpensive.
MEXICALI AND TIJUANA
The state of Baja California has adopted many programs to attract the Snowbird crowd and has become the leader in the medical tourism market in the country. Baja California has been gaining a lot of traction by welcoming Snowbirds and this is obvious in cities like Mexicali and Tijuana where you will observe hundreds of medical practices that accept American forms of payment (including insurance) and go out of their way to cater to their American customers.
Mexicali and Tijuana also offer a warm weather, especially Mexicali, and an English speaking population that will make the Snowbirds feel at home. Their proximity to the United States makes these two cities very popular for Snowbirds.
Experience the Insider community that takes your international lifestyle to the next level. Download your FREE guide
"18 Steps to Implementing Your Plan B" instantly!
For example, we have an office in San Diego and one in Tijuana. It takes me 20 minutes to drive from one to the other. Because of its proximity and easy access, Tijuana gets a great deal of medical tourism from Southern California.
For further information, check out this podcast from The Expat Money Show with Mikkel Thorup – 083: Olly Richards – Secrets to Learning a Foreign Language Quickly
PUERTO VALLARTA
Besides having one of the largest communities of American retirees, Puerto Vallarta is also the city that hosts the biggest number of Canadian and American Snowbirds in Mexico. Puerto Vallarta was chosen as the best city to retire in by the AARP in 2010 and since that moment on Americans have been flocking to this coastal Mexican city.
In terms of arrivals by Snowbirds, Puerto Vallarta reported that in the last five months of 2018, a total of 900,000 Snowbirds visited the city, which represented a growth of 28.5 percent against the number reported in 2017 and 2016, with an average of 700,000 arrivals. If the bad weather continues in the north of the American continent, the peak season of Snowbirds could last well until May.
I hope you've found this article on Best Cities in Mexico for Snowbirds to be helpful. For more information, or for assistance in investing in Mexico or opening an offshore company, please contact us HERE. Thank you. We'll be happy to assist you and can connect you with residency experts in Mexico.
If you've decided Mexico is your new country and only speak your native tongue, I would suggest you reach out to my buddy at ICanTeachYouALanguage, his name is Olly Richards and he is amazing.  If it's Spanish you need, you can go directly to his website and check it out.  It's what my family and I did when we moved to Panama last year.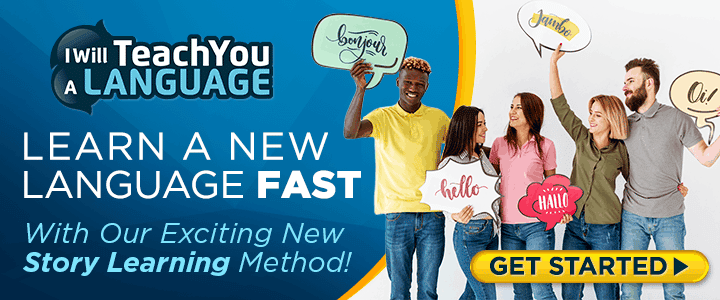 Here are a few really great articles I know you'll enjoy reading:
Everything You Need to Know for a Perfect Trip to Mexico City
The Top 6 Reasons To Choose Mexico As Your New Home
What you need to know about residency and real estate in Mexico
Real Estate Investment Potentials in Mexico

Like Our Articles?
Then make sure to check out our Bookstore... we have titles packed full of premium offshore intel. Instant Download - Print off for your private library before the government demands we take these down!