Living and Investing in South America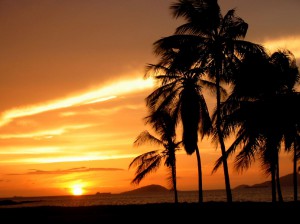 Are you an entrepreneur looking for investment opportunities, relocation opportunities, quality of life, real estate values: These things are greater in Latin America as a whole, especially in the Southern Cone area of South America–more so than it is in any other section of the world. In terms of expat-relocation lifestyle, there isn't any other place where the opportunities are so tremendously exciting for expatriate living. In terms of real estate, on a investment value basis there is no other area of the world that compares. There's more agricultural land in Argentina than all of Europe. South America has every mineral, every weather pattern… Then there's Brazil, Chile, and don't forget Ecuador with its great beachfront & serene mountains. All of these, plus a score of other nations are great expat destinations. South America covers a land mass of seven million square miles and encompasses 13 distinct nations; there is something there for everyone.Living and Investing in South America. Here's a sampling of what South America has to offer:
Argentina
Argentina has a total area of 1,073,115 square miles. This is an area greater than Italy, Switzerland, France, Germany, Spain, Portugal, Belgium, and the Netherlands combined. Argentina has a population of around 34 million, while tiny (and very crowded) Italy alone has a population of almost double that figure. If we overlaid Argentina on Western Europe and compared agriculture potential, and existing mineral resources, Argentina would come away the winner. In terms of environmental diversity, Argentina is again a strong and unpolluted contender; having an alps area that compares with the Swiss Alps, a Pampas that is incomparable, an Arctic region, a desert region, and a 3,000 mile coast line.  But it is in the area of agriculture (arable land) and in water resources where Argentina really shines. As commodities, foodstuffs, & water become increasingly scarce, they become more crucial in our decision making. Relocating to a nation like Argentina makes very good sense.
Bolivia
The colonial city of Santa Cruz in Bolivia is an expat haven. The city of Santa Cruz has benefited from a fast-paced growing economy since the mid-1990s. This has allowed for a multicultural and ethnically diverse city to develop. The city's street layout currently consists of a concentric ring model. Located at an altitude of 416 meters above sea level, Santa Cruz has a sunny and semi-tropical weather, with an average temperature of 21C (70F) in the winter and 32C (90F) in summer. There are many areas of Bolivia that stand out, but Santa Cruz seems to stand the tallest. Peru and Bolivia both have very young populations.  There is an explosion of demand for goods and services (American and European), along with growing incomes, and a desire to do more business. These factors make these two countries strong candidates for getting in early–which is always desirable–and then riding the wave of an increased economy for many years which might set us up for retirement there as well.
Brazil
There isn't anyplace else in the world quite like Brazil. Brazil is one of the largest nations in the world and it is populated with some of the most unusual people in the world. As host of both the World Cup and the Summer Olympics, Brazil has drawn the eyes of the world. Brazilians are highly creative, they export more music than coffee, and there's an awful lot of coffee in Brazil. The nation is currently on a roll economically and doing very well. It is a complicated nation that takes time to understand, if one can ever really understand it at all. It is safe to say that one would never be bored living in Brazil.
Not a week goes by without yet another positive addition to Brazil's economic track record. This is all excellent news for those planning investment in Brazil, particularly property investors who can rest assured that their property investment in Brazil is one of the best. So-called 'green shoots' are sprouting worldwide on the global economic scene, but in almost every country these shoots are small and there's no confirmation that they will actually see full growth. However, for those investing in Brazil there are now so many green shoots that growth predictions for this decade are upgraded on a weekly basis.
Chile
Santiago is a city with well over 5 million people. It's one of the most advanced cities I've ever lived in. It's also one of the cleanest cities I have ever observed. Everywhere you look you can see European influence in the architecture of the buildings and the make up of the city overall. Housing and land prices are reasonable partly because there is an abundance of open land.
Chile has fewer people than LA County does, but is comparable in length to the North American, Pacific Coast from Alaska down to the middle of Mexico. Just imagine if the Pacific Coast of North America was populated ONLY by the residents of LA County. That would still be greater than the entire population of Chile! Also, over a third of Chile's population resides in the greater Santiago area. This leaves a lot of very desirable, beautiful, build-able and open land available for sale.
Colombia
Medellín is said to have the most perfect weather in the world, and the real estate prices are especially low. Medellin has become an expat haven with numerous expats moving there to take advantage of lower prices, the excellent weather, plus increases in safety, security, quality of life. Company formation is relatively easy especially when you use a company that is knowledgeable about the way the system works. You can do it yourself; however, I always advise using someone that understands the laws and can get the work done quickly and efficiently.
Cartagena, Colombia, is a magnificent colonial city on the Caribbean. Cartagena Viejo was begun in the early part of the 15th century, making it the second-oldest city in the Americas (behind Santos Domingo). It retains much about it that is agreeable. Houses with three foot walls, balconies cluttered with flowering vine, meandering cobblestone streets, views of the sea and the bay, art galleries, fine shops, museums, restaurants, hotels, and an architecture that is as nice as can be found on the American continent.
Guess where the next big land rush will take place? Guess where the next batch of expat millionaires will be created? Escape Artist has been directing people to nations emerging towards livability and income production since 1996. What nation is next? Colombia has stayed near the top of our list. We are talking about a location where all the smart  money is moving to, a country vast with resources, a beautiful culture and probably the most attractive women on planet Earth. Billionaires like Sam Zell and Carlos Slim  and are investing in Colombia. Why are they investing? Why are tourism rates in Colombia skyrocketing? Why is Colombia leading the Latin American rim in attracting foreign direct investment?
Ecuador
Traditionally expats have chosen to live at the higher altitudes near Quinto, but in the past decade there has been a surge of buying along the coast where bargains abound. There is only so much beachfront land in the world and when you can buy it at a bargain, you should buy it. Ecuador is an amazing, peaceful place with beautiful beaches, warm weather and really inexpensive beachfront bargains. Ecuador is completely out of hurricane paths. Ecuador faces the Pacific Ocean sheltered from the hurricanes that hit Central America and the Caribbean. Reasonable prices and increased exposure will light the fuse and has turned Ecuador into one of the hotspots on the world´s beachfront real estate scene.
Guyana
Guyana is the fourth-smallest country on the mainland of South America (after Suriname, French Guiana, and Uruguay). It is one of the four non-Spanish-speaking territories on the continent.  Culturally, Guyana associates primarily with the English-speaking Caribbean countries such as Jamaica, or Trinidad and Tobago.  Due mainly to emigration to the USA, Guyana's population growth is in the negative.
Experience the Insider community that takes your international lifestyle to the next level. Download your FREE guide
"18 Steps to Implementing Your Plan B" instantly!
Around half a million people remain in Guyana. According to some studies, almost all of those who remain in Guyana are awaiting the issuance of an immigration visa for the USA! Living in Guyana would be interesting for those who like unadulterated nature. Guyana is a paradise for nature lovers, adventure seekers, and the eco-tourist alike. Guyana boast an irresistible combination of fascinating and breathtaking natural beauty; pristine Amazonian rainforests; immense waterfalls;, amazing wildlife; blended with a vibrant indigenous culture, rich heritage and hospitable and friendly people.
Peru
A culturally rich nation more often seen as a travel destination than as an expat destination, Peru is a place worth considering for the young at heart. Keep in mind that Peru does have 2,414 km (1499.9 miles) of coast line, is rich in minerals and natural gas, and land is pretty cheap. It's lack of infrastructure is a negative factor, but for the young at heart that shouldn't be an issue. Peru and Bolivia both have very young populations. There is an explosion of demand for goods and services (American and European), along with growing incomes, and a desire to do more business. These factors makes these two countries strong candidates for consideration. Peru has lower land prices than most nations in South America. It is becoming more attractive for foreign real estate investors and retirees. Today's Lima is a modern, world-class city, serving as one of South America's financial centers as well as a major manufacturing hub, being home to over 7,000 factories.
Suriname
Agriculture, especially of rice and bananas, remains a strong component of the Suriname economy, and ecotourism is providing new economic opportunities. More than 80% of Suriname's land-mass consists of unspoiled rain forest, and with the establishment of the Central Suriname Nature Reserve in 1998, Suriname signaled its commitment to conservation of this precious resource. The Central Suriname Nature Reserve became a World Heritage Site in 2000.
Uruguay
When you have a small nation like Uruguay sitting between two giant nations it is easy to understand why Uruguay gets overlooked. Located between Brazil and Argentina, Uruguay is viewed by its neighbors as a place to bank and to vacation. Uruguay is a strange hybrid, Socialist in nature, yet also a financial center of sorts. That said, Uruguay is a place unto itself, proud, well educated people, a step or two outside of the mainstream. Uruguay is smaller in size than Washington State and has a population of less than 4 million.
Uruguay has beautiful beaches, dazzling casinos, world-class restaurants, and upscale shops. And, perhaps best of all, it's located in Uruguay, one of Latin America's First World countries; a country with one of the continent's highest standards of living, lowest levels of corruption, and best infrastructures. When scouting for real estate in Punta del Este, you can save a lot of time finding your way around by just knowing a few basics about the area. The southern coast of Uruguay runs east and west rather than north and south, with Punta del Este lying about two hours east of Montevideo (the capital). At the peninsula of Punta del Este, the coast turns and heads north to Brazil.
I hope you enjoyed this article on Living and Investing in South America. I originally had in Venezuela; however, with the current upheaval, it's not worth even trying to step foot there.  Americans are not being granted Visa's to go, so I just removed it.  Sad, really.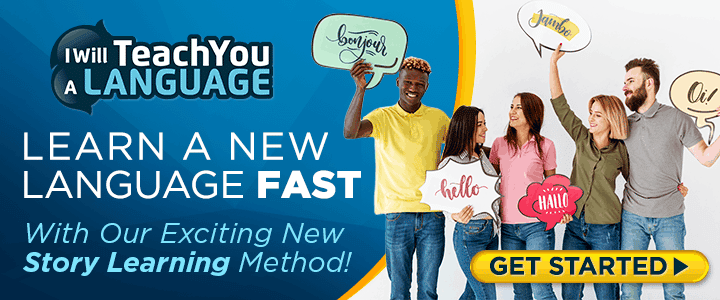 I've found in my many years working with individuals and corporations that want to move into a new jurisdication, especially Latin America, to talk to someone that knows and understands how life and business work in the new country of choice. Why do it on your own? I'm always amazed when I hear people say, 'I'll try it out first, and if I'm having difficulty I'll give you a call' Why? I wouldn't do it, Microsoft wouldn't do it nor would Amazon.Biz Latin Hub, a company based out of Colombia, works with companies on all levels to help them get into a new market. I would suggest you call them when you are ready to start a business in Latin America.
Here is a great article I know you will love:   The 3 Best Places to Retire in South America

Like Our Articles?
Then make sure to check out our Bookstore... we have titles packed full of premium offshore intel. Instant Download - Print off for your private library before the government demands we take these down!