All I Need is Ecuador
Prior to visiting Ecuador during the recent Christmas break, I noticed that the Ecuador Ministry of Tourism's slogan makes a bold statement to the world in caps: "ALL YOU NEED IS ECUADOR."  Me being quite the cynic, I preferred to keep my expectations low to avoid disappointment.
However, right away the warmness of the people and the richness of the local culture positively surprised me. So much so that that I'm happy to now share some of my experiences, and maybe it will even tempt some would-be expats to consider the country as a permanent residence.
Historic Quito

After a long flight, combined with six hours of jet lag (before I realized that all I needed was Ecuador), the first thing I needed was a good sleep. Perhaps the altitude was getting to me – after all, Quito is the world's highest capital, at 2,850 metres, high up in the Andes.
My friendly host offered me a local coca tea, which turns out contains a mild stimulant that combats the effects of high-altitude, without the euphoria and psychoactive effects of its derivative: cocaine.

After some rest, and with renewed strength, I was eager to explore Quito! We hopped on a yellow taxi and 20 minutes later (at a cost of merely US$2), we were at the historic centre of Quito, a UNESCO World Heritage Site, one of the oldest, largest, and best-preserved historic centres in the Americas. I felt quite safe walking around in the centre, even with my giant DSLR, as there were many police present.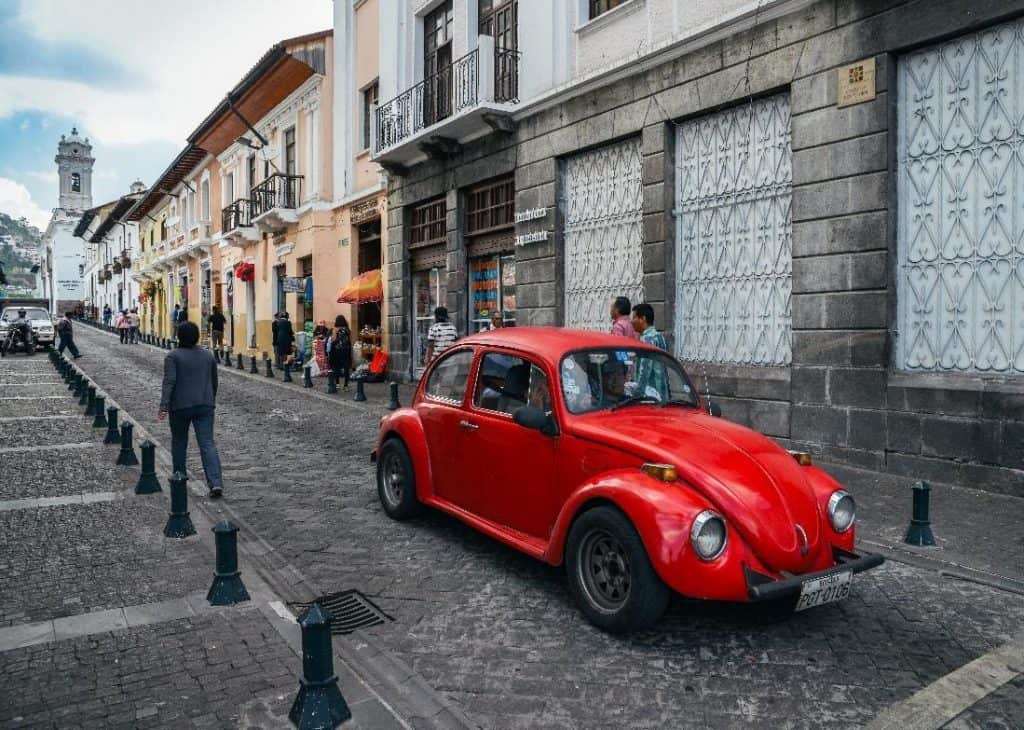 The Old Town is lovely to wander around, with its numerous small cobbled streets, alternative bars, and affordable places to eat. One such narrow street that stood out is called "La Ronda," traditionally home to poets, musicians, and politicians that left their mark on Ecuadorian history.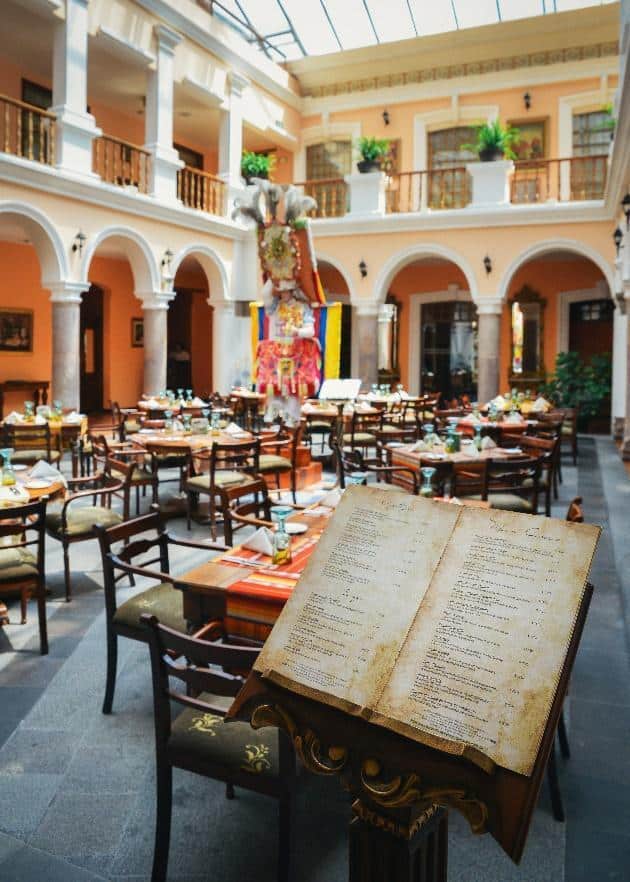 The Spanish also left their cultural mark, as many of the buildings in the Old Town have a courtyard and sometimes a garden with fountains, as is commonplace in Andalucía, Spain.
Iglesia de la Compañía de Jesús
One jewel (literally) in the centre is the Iglesia de la Compañía de Jesús, a splendid Baroque-style Jesuit church dating from 1605.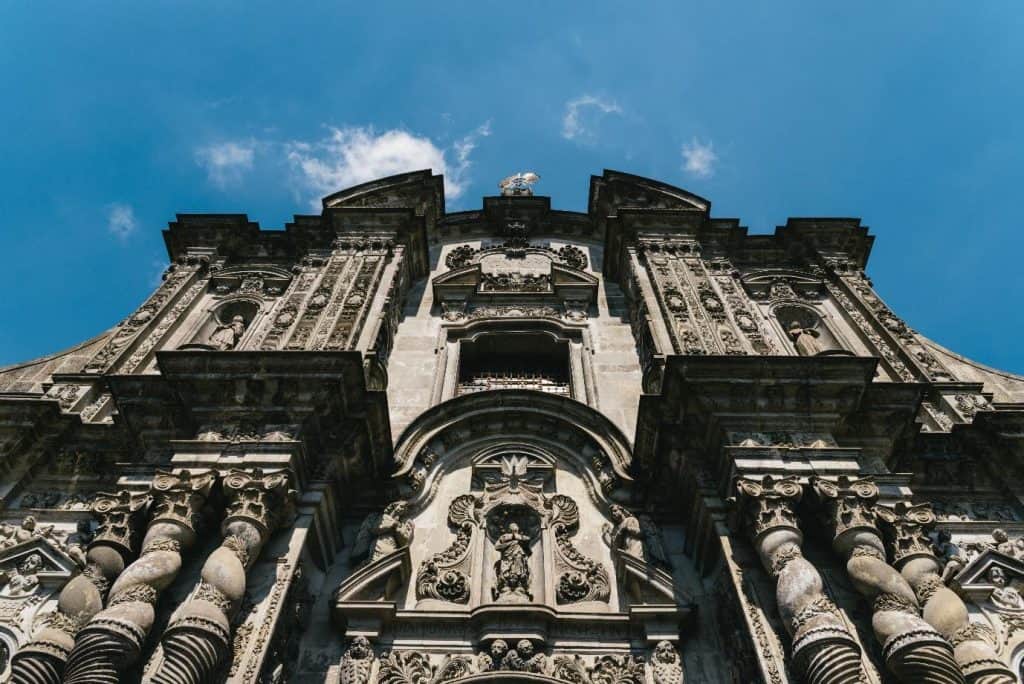 Inside is most impressive, with its gold-leaf decoration, gilded plaster, and wood carvings. The layout of the church is near-symmetrical with ten-sided altars. Pictures inside were prohibited, but I still managed to sneak one ☺.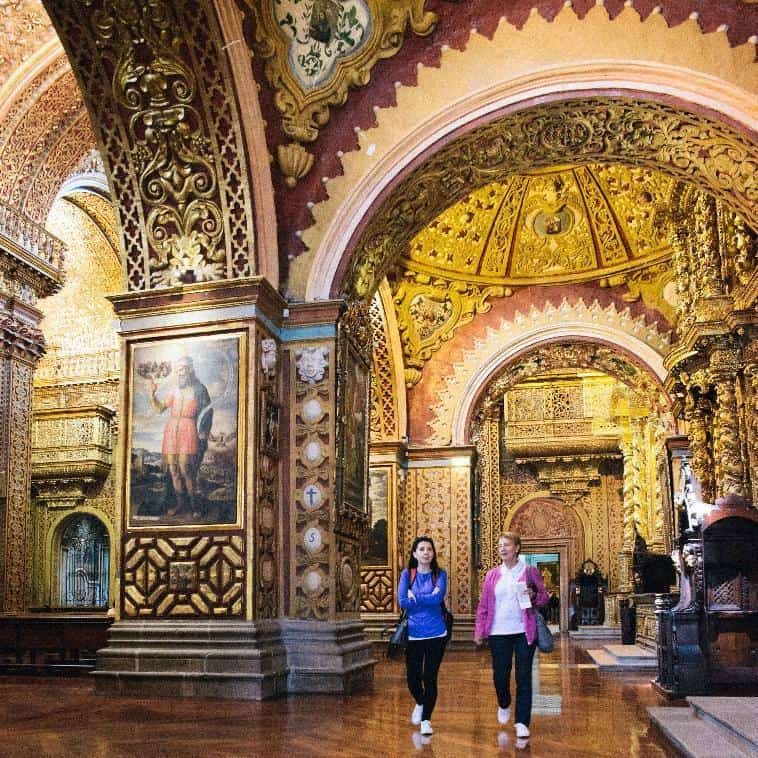 Experience the Insider community that takes your international lifestyle to the next level. Download your FREE guide
"18 Steps to Implementing Your Plan B" instantly!
Basilica del Voto Nacional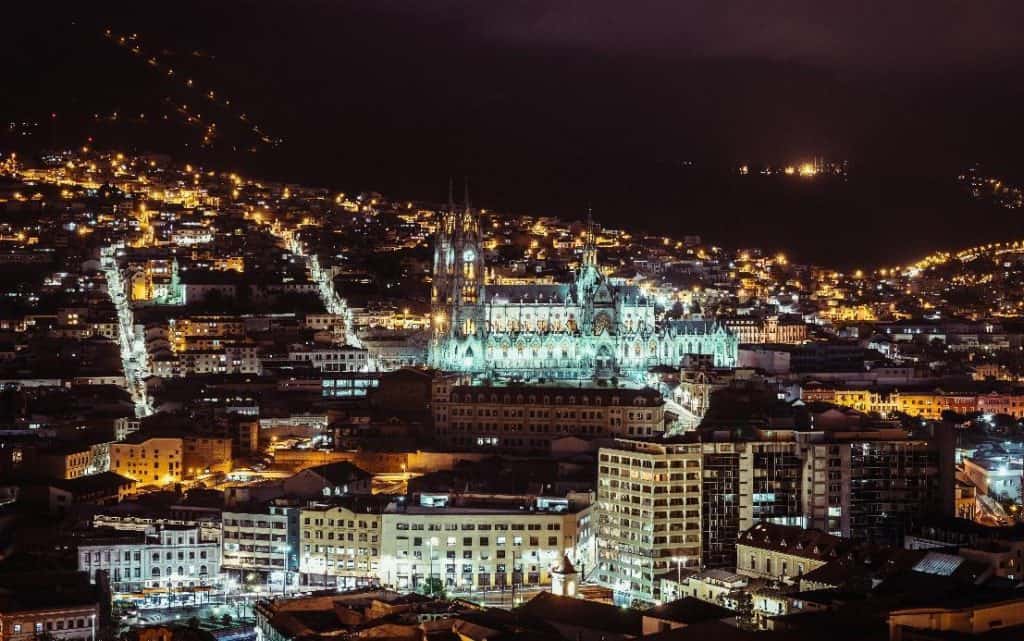 Another impressive church in Gothic style is the Basilica del Voto Nacional, also simply known as "the Basilica." Similar in style to the Notre Dame in Paris, the church towers are the tallest in Ecuador, providing a beautiful panoramic view of the city and surrounding volcanoes.
Church of San Francisco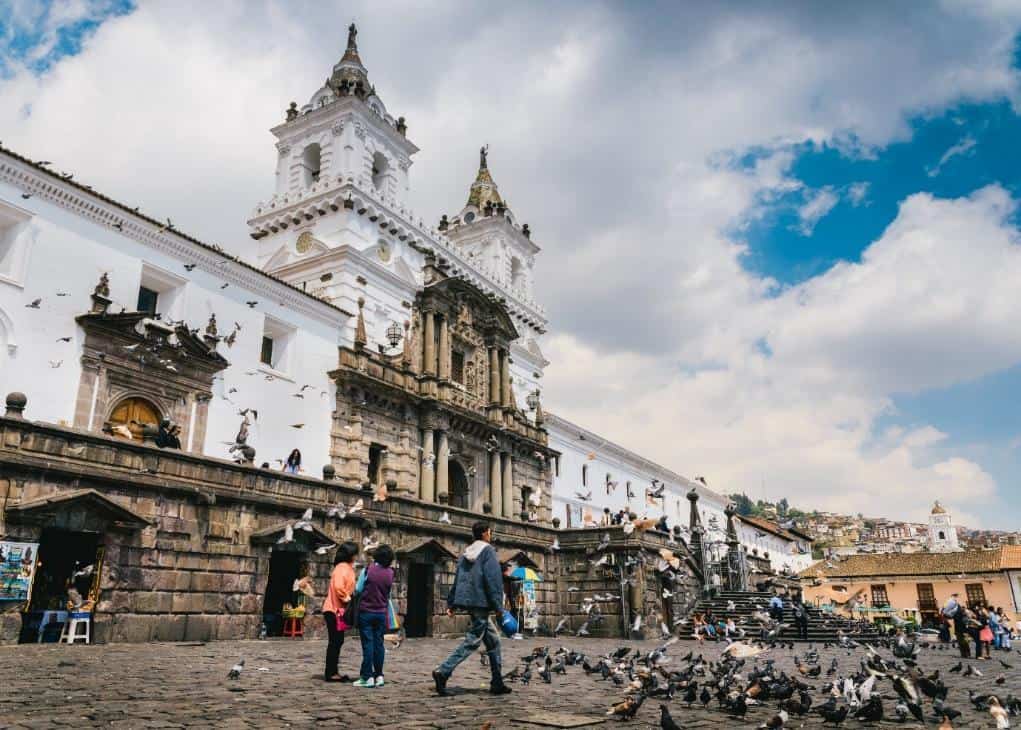 The Historic Centre of Quito is dominated by the Church of San Francisco, the first church in the city, dating from the 16th century.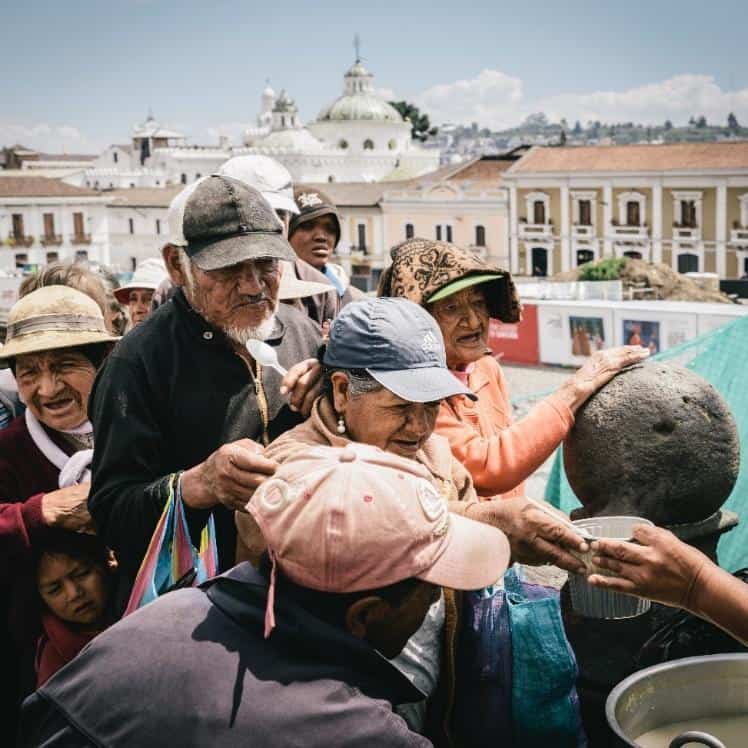 The square in front of the church is a popular gathering place. On this occasion, a local charity was hosting a food drive. According to the United Nations Human Development Report, 40% of Ecuadorians live on less than $2 a day.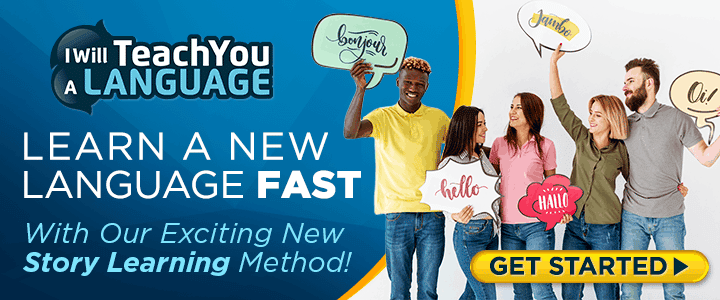 Presidential Palace (Carondelet)
Located next to the Plaza de la Independencia is a historical palace where the President works. It's possible to get tickets in advance to visit the building, including the meeting rooms, dining rooms, and a large collection of gifts received by the Ecuadorian President from other Heads of State.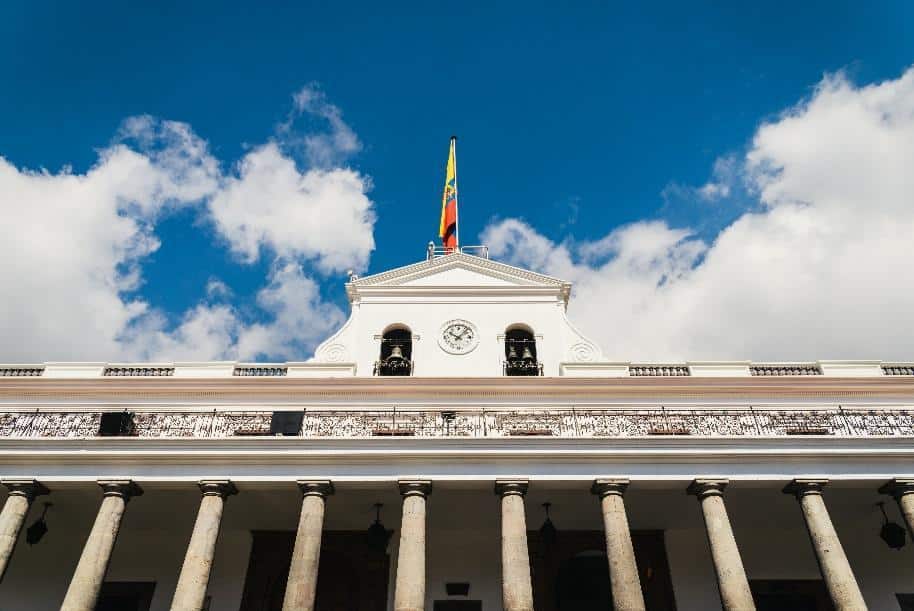 The balcony where the President addresses the people of Ecuador.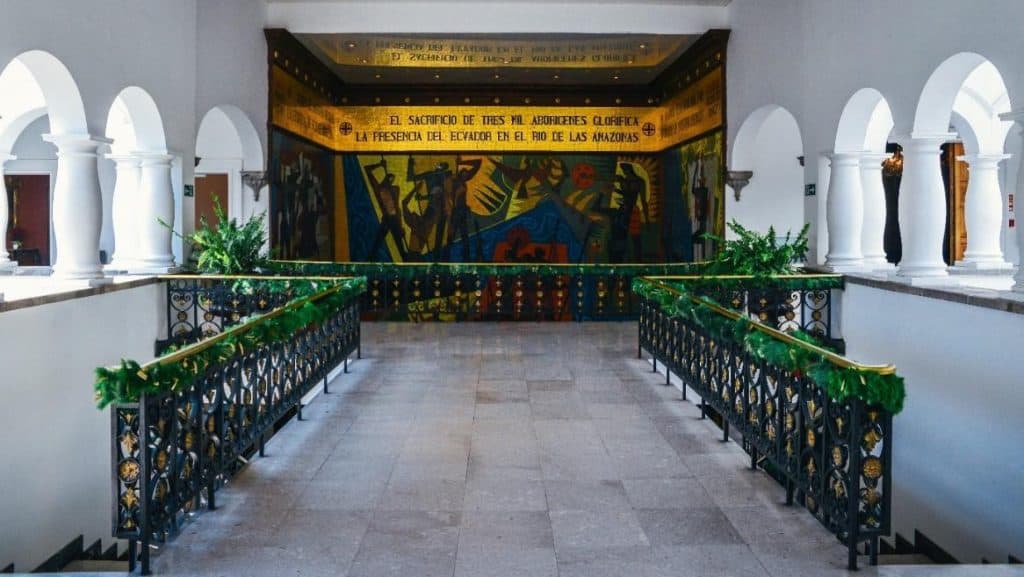 A mural honoring the "glorious sacrifice of three thousand indigenous at the Amazon River," murdered by Spanish conquistadores in the 17th century.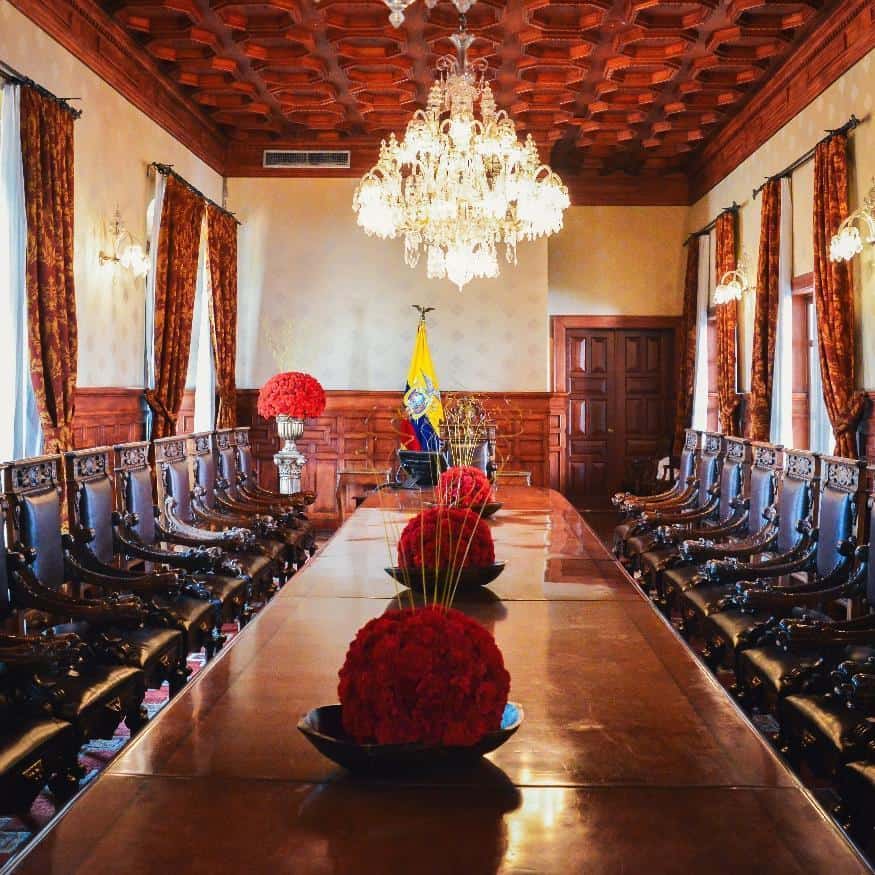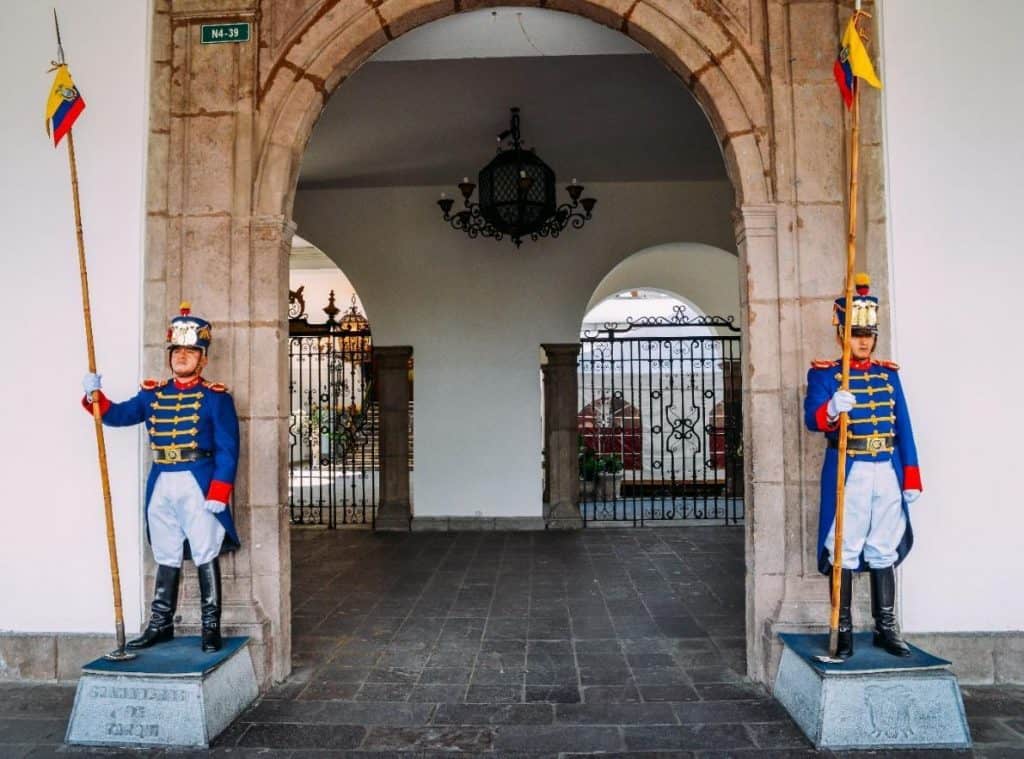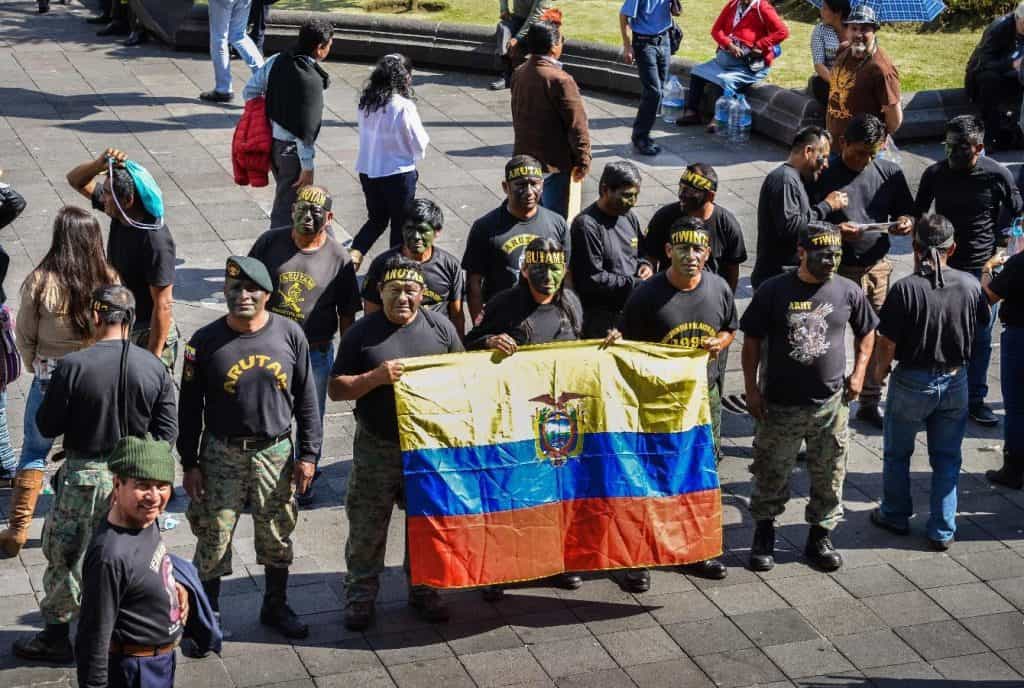 El Panecillo
Close to the Old Town is a hill called El Panecillo (bread bun) and a 45-meter-tall stone monument of a Madonna with wings. From the hill, you not only have an amazing view over Quito, but also the surrounding volcanoes. When the view is clear you can even see Cotopaxi, the second biggest active volcano in the world, which I will talk about shortly. I've been warned that it's dangerous to walk up the hill and it's recommended to take a taxi. Did I tell you how cheap taxis are?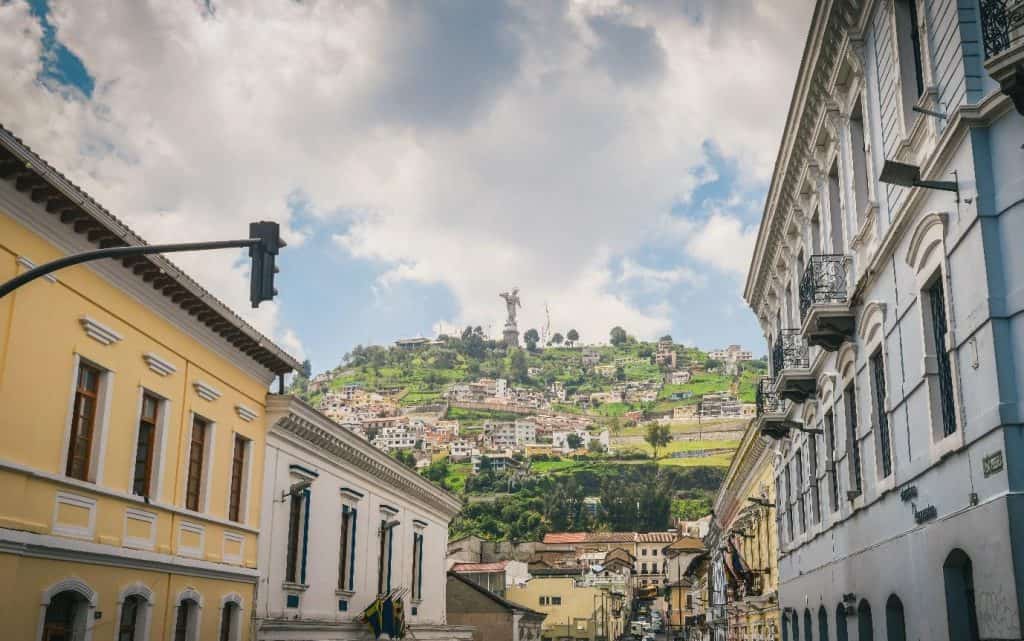 Guayasamín Museum
Oswaldo Guayasamin is probably the most famous artist to come out of Ecuador, and his mansion in the Bellavista district has been converted into a museum (admission US$8). I must say that I'm not a huge fan of art museums, but this visit was one of the highlights of my trip to Quito. Whether you are into this type of art (modern, abstract), his conviction and motivation behind the subjects of his work were interesting, admirable, and amazing. Excellent tours in English explain the motivation behind his works and his legacy.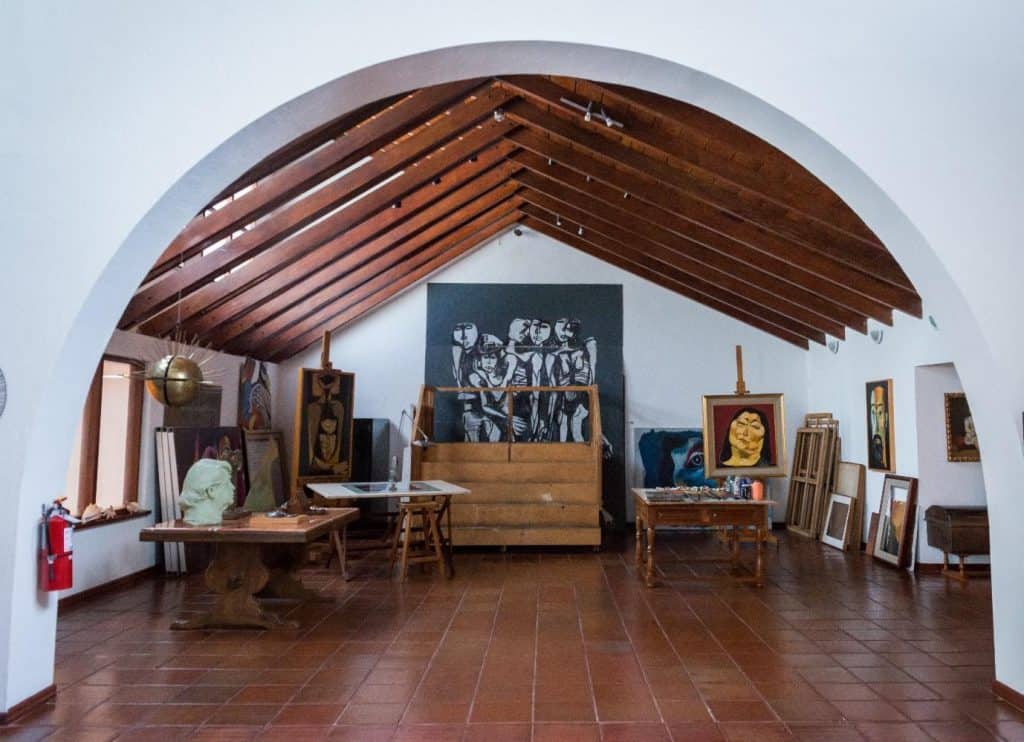 Guayasamin's workshop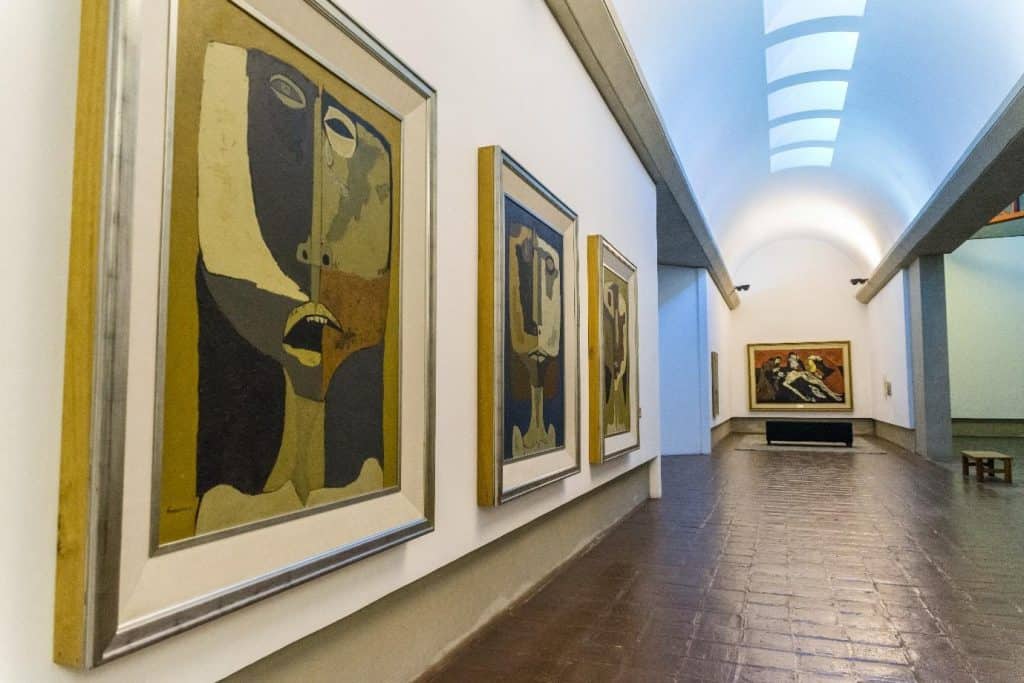 His works in the "Chapel of Man" are powerful and deeply moving, depicting the pain of the poor and the downtrodden. Much of his works focus on the victims of oppression during the last half of the 20th century's bloody military dictatorships in Latin America, notably in Chile and Bolivia. Again, no pictures were allowed, but I still managed to sneak one in – I'm such a bad tourist!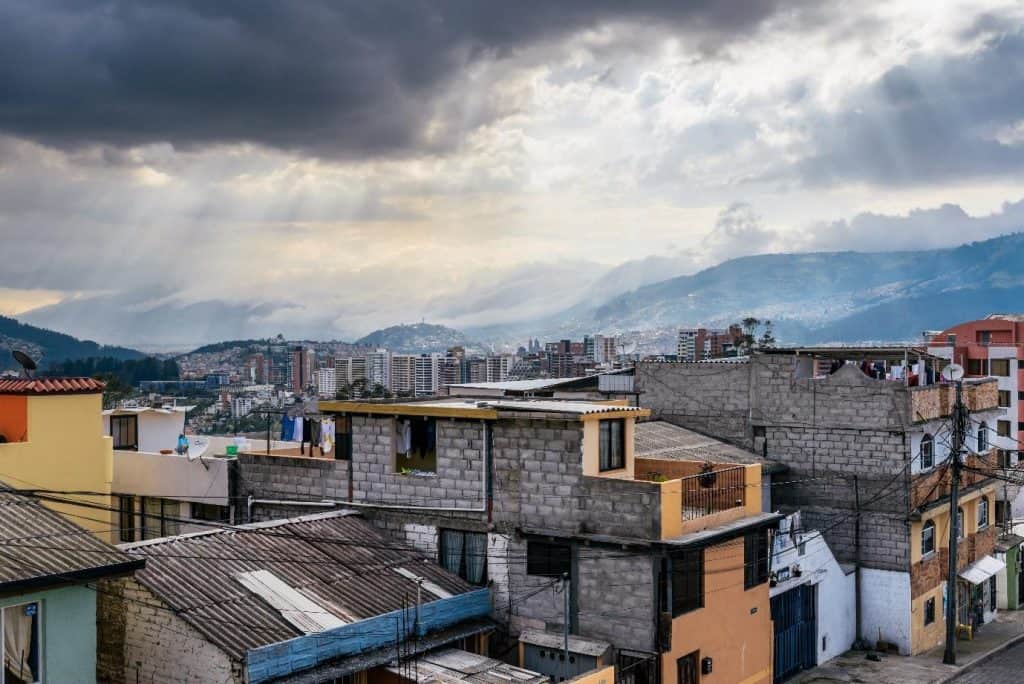 Cotopaxi National Park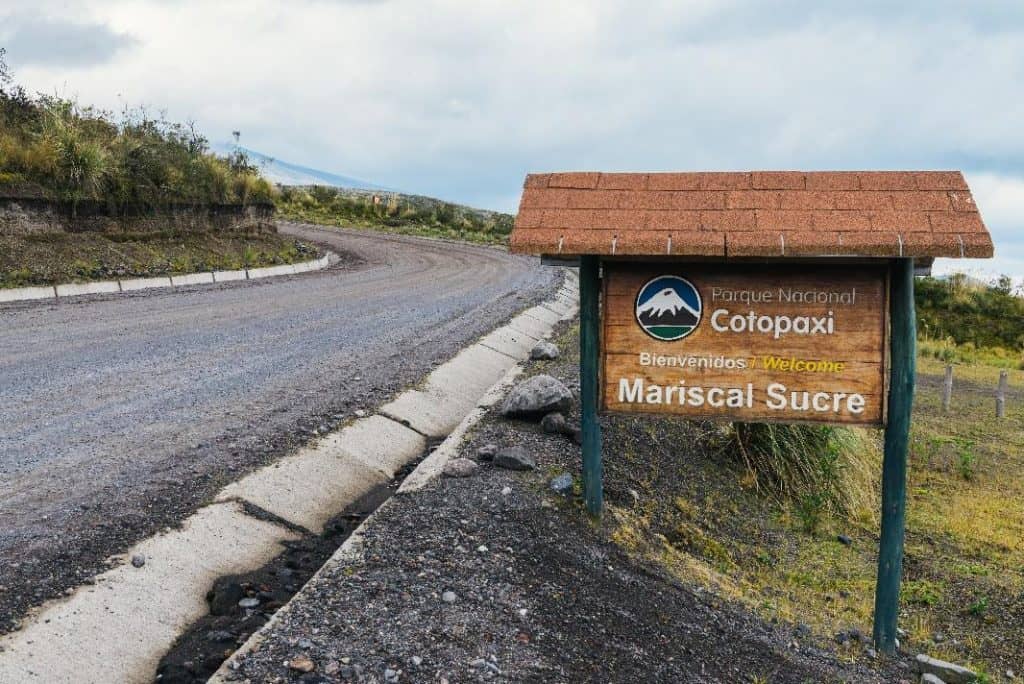 Quito was amazing, but after a few days, I needed to get out of the busy city with its endless traffic, noise, and pollution and into the wilderness. I decided to take an excursion some 50km (31 miles) south of Quito to the Cotopaxi Volcano (meaning Smooth Neck of the Moon), the world's second-highest active volcano, at nearly 5,900 metres. I was fortunate that the volcano was not erupting as it did in April 2015, but remember to always check ahead of time!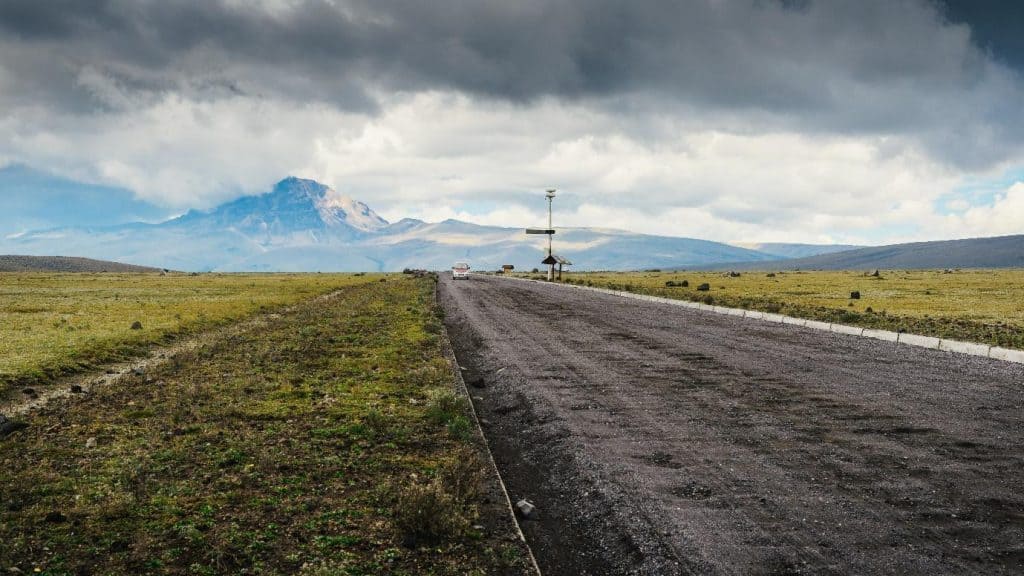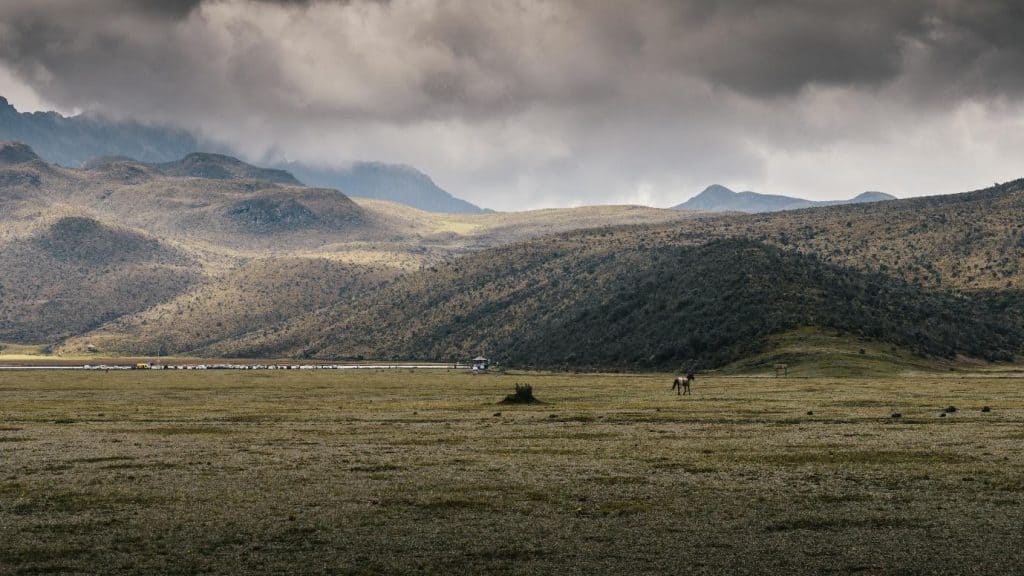 The volcano lies at the heart of a 33,393 hectare (82,516 acre) national park offering views of the páramo (Andean grassland) and its natural wildlife, including wild horses.
Interestingly, horses are not native to the Americas and arrived with the Spanish conquistadors in the 1500s. After hundreds of generations, the horses' genetics have been forced to adapt to the demands of surviving at higher altitudes.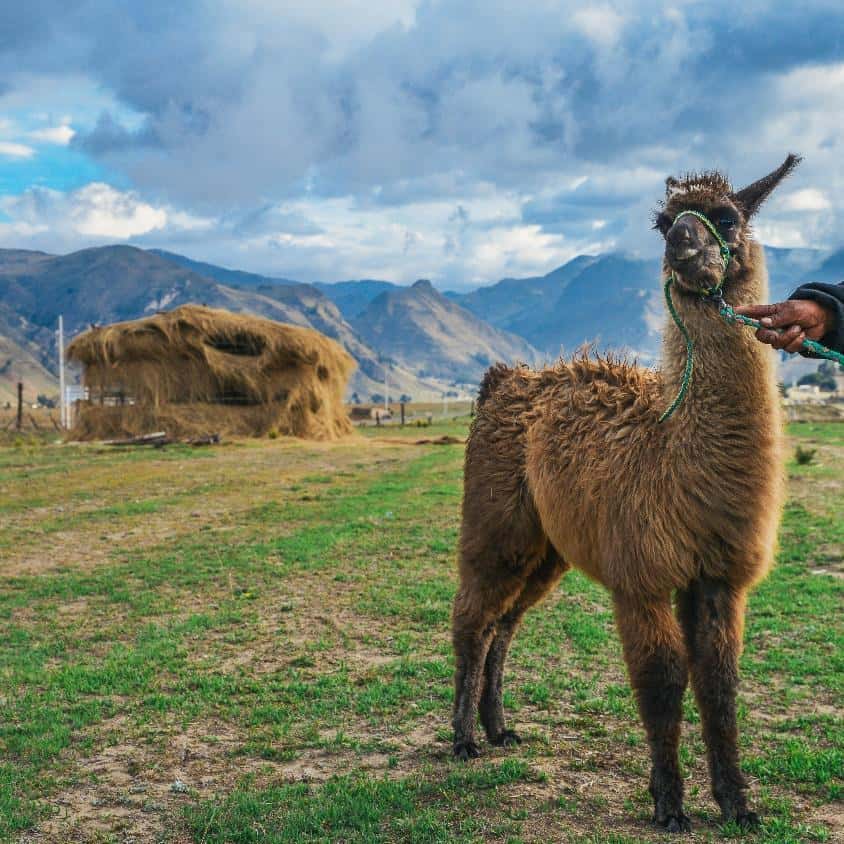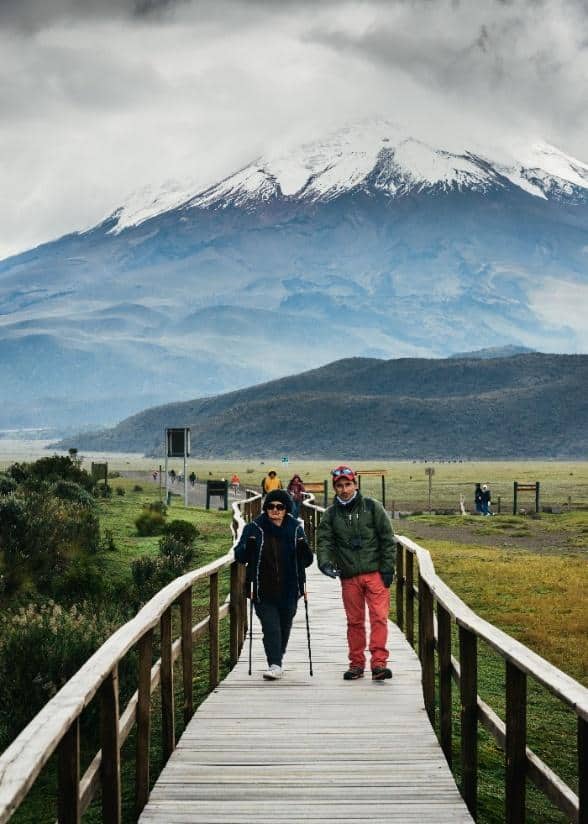 It's possible to climb to the summit of Cotopaxi with an experienced guide, which takes approximately five hours. For those who are less adventurous, it's possible to take a short hike up (300 metres) to the refuge – the highest point a vehicle can reach.
At the refuge, lunch & drinks are served with spectacular views of the valley below and the surrounding volcanoes. I saw many people going downhill on bikes, so there must be some companies offering this service – something for me to consider for next time!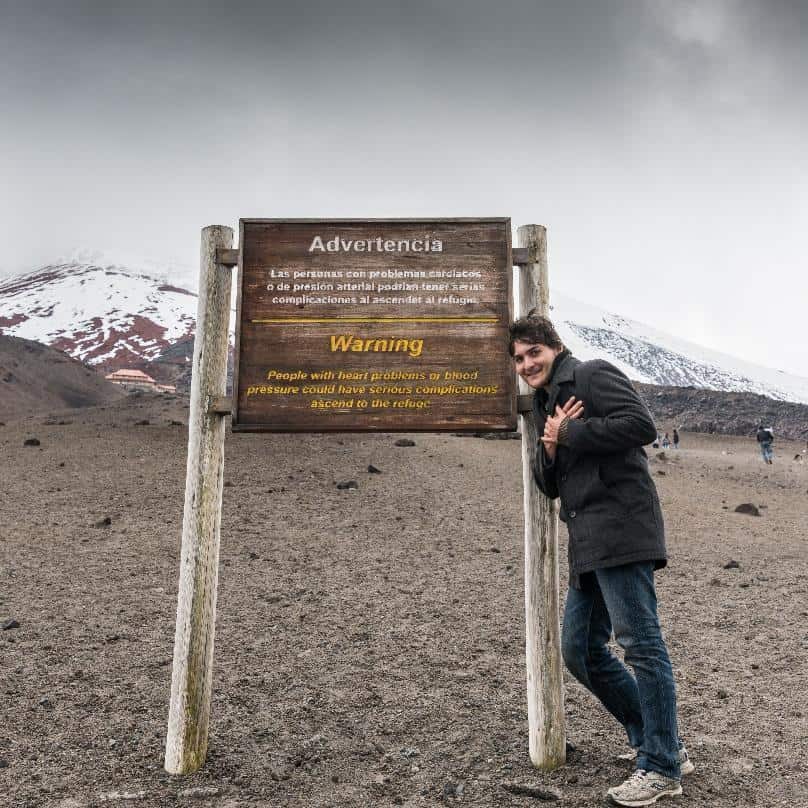 At this altitude, 4,500m (14,763ft), the air is extremely thin, so be wise if you have a pre-existing heart or breathing condition. The weather can also turn suddenly, so dress appropriately.
For further information, check out this podcast from The Expat Money Show with Mikkel Thorup – 110: How To Move To Ecuador Complete Master Class – Marcos Chiluisa
Laguna Quilotoa
Approximately 90 minutes from Cotopaxi lies the famous & stunning volcanic-crater lake.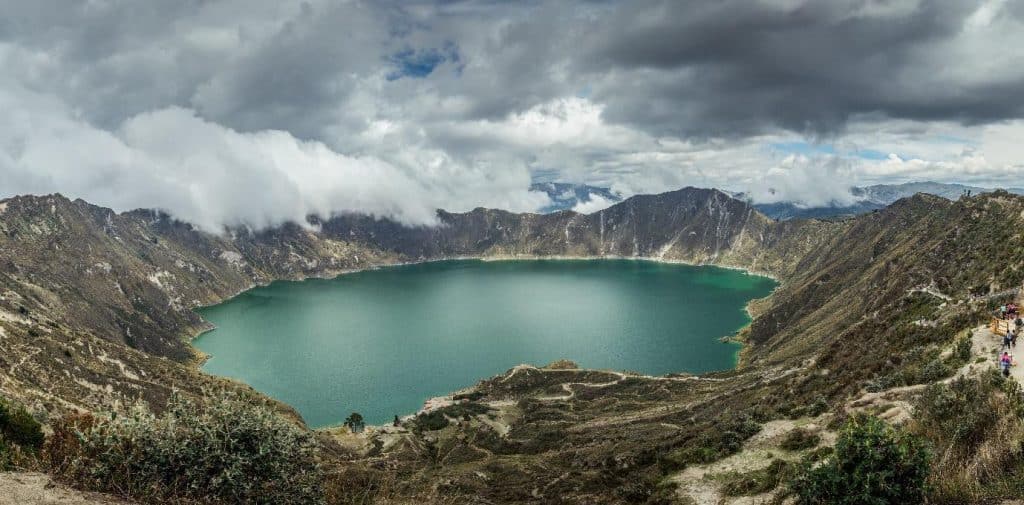 It's possible to hike down to the lake through a series of zig-zag sandy paths (400 metres down that should take at most one hour). It's also possible to hike around the lake (six hours). In fact, the whole region consists of a series of extensive hiking trails called the Quilotoa Loop.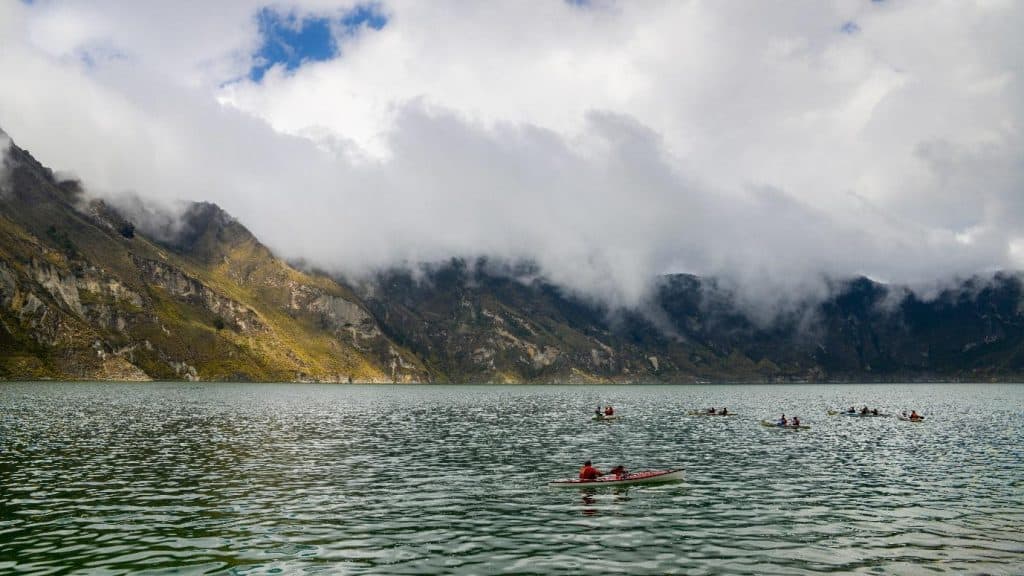 Once you reach the bottom you may rent a kayak for $2.50 and admire the stunning views. There are also campsite spaces available for free and some shops for basic needs.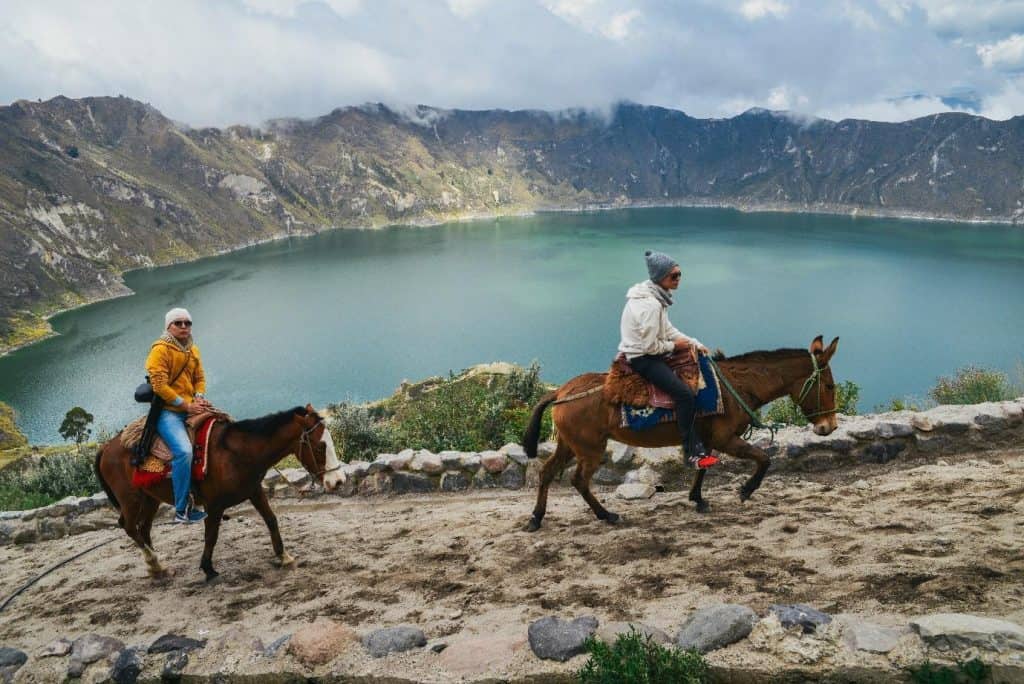 Be warned that the hike back is difficult for those who are not in good physical shape, particularly due to the altitude (4,000 metres). I saw many hikers who were completely out of breath, like they just ran a marathon. If you do get too tired, or just for the fun of it, you may rent a donkey for $10 to take you up to the village with the aid of local guides.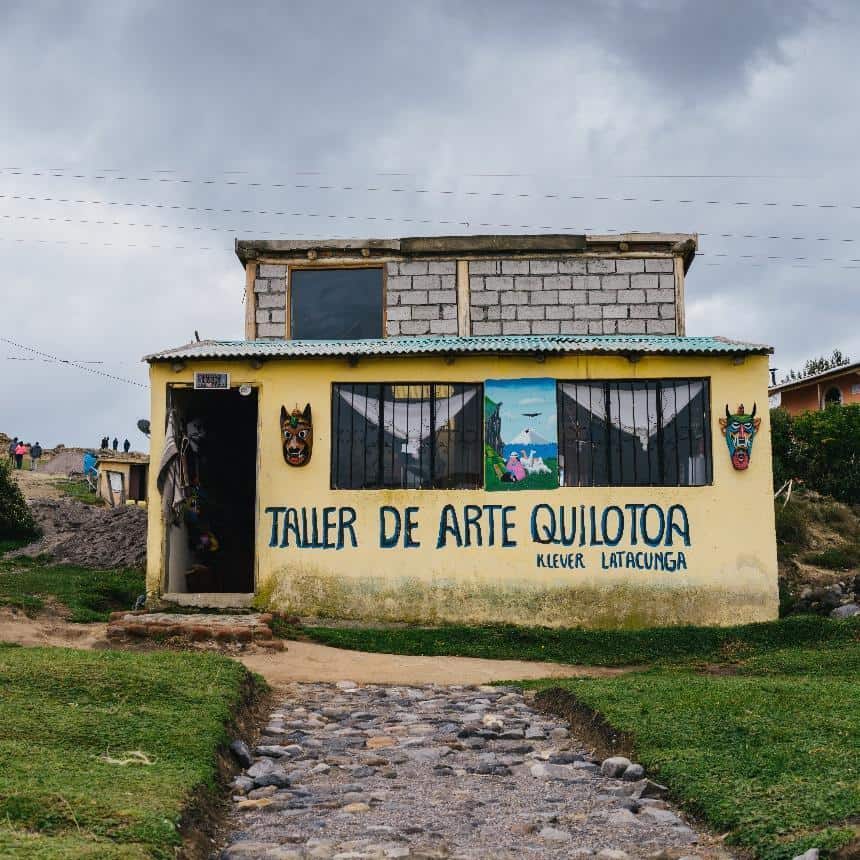 Otavalo
My next trip in Ecuador took me two hours north of Quito to the market city of Otavalo. In fact, the town's traditional market (on Saturdays) dates back to pre-Incan times. The rule of thumb seemed to be that, by haggling, you could expect an approximate 40% discount off the asking price for just about any item, including ponchos!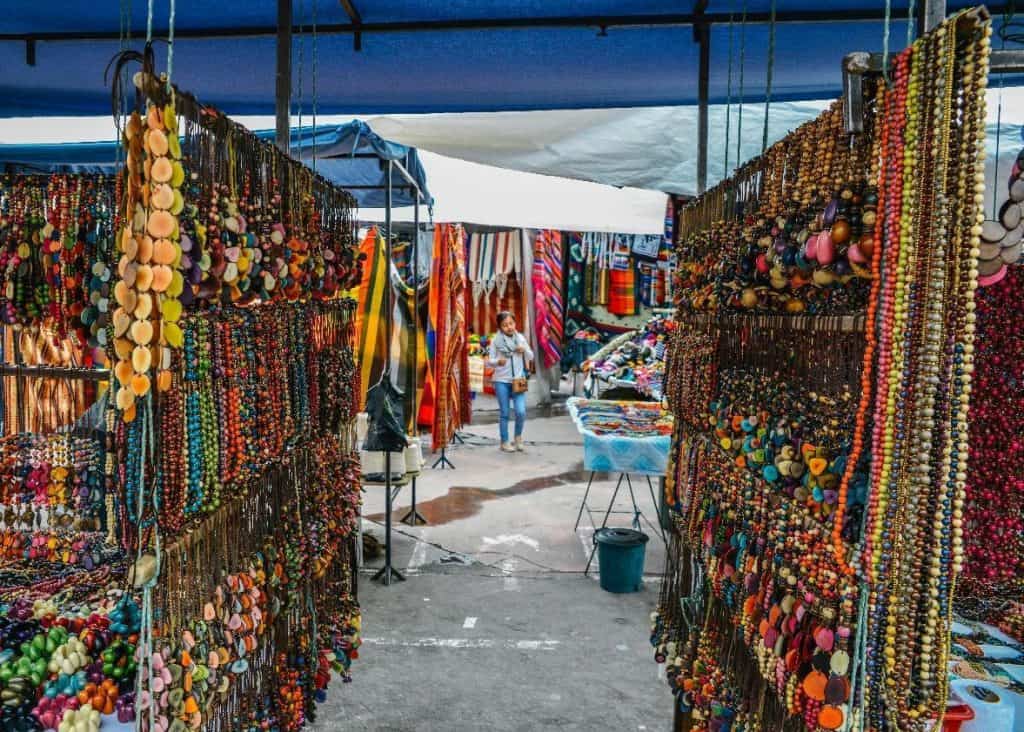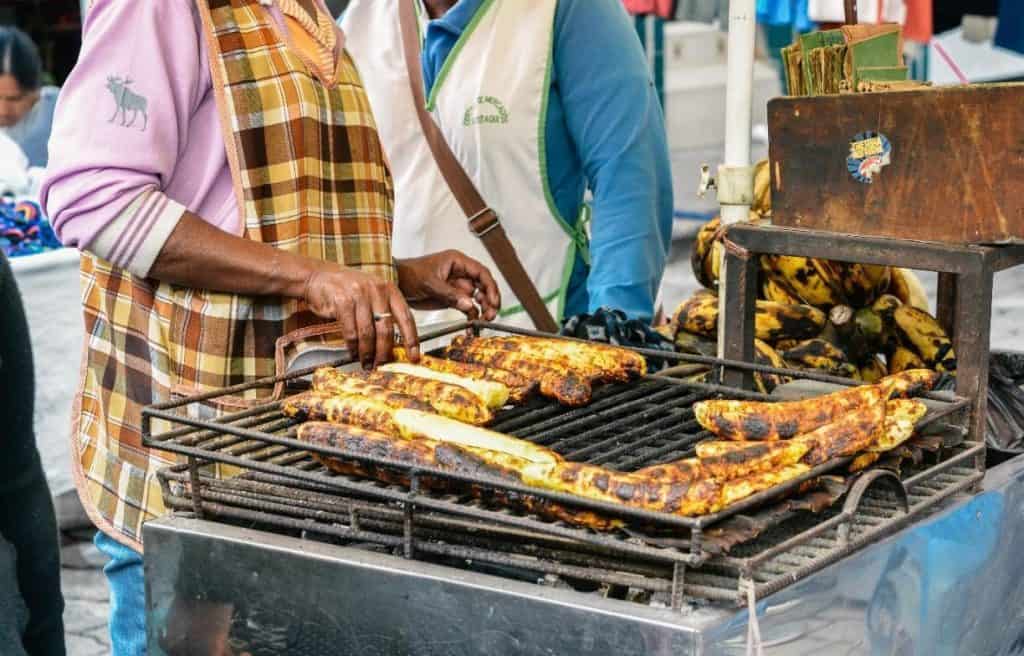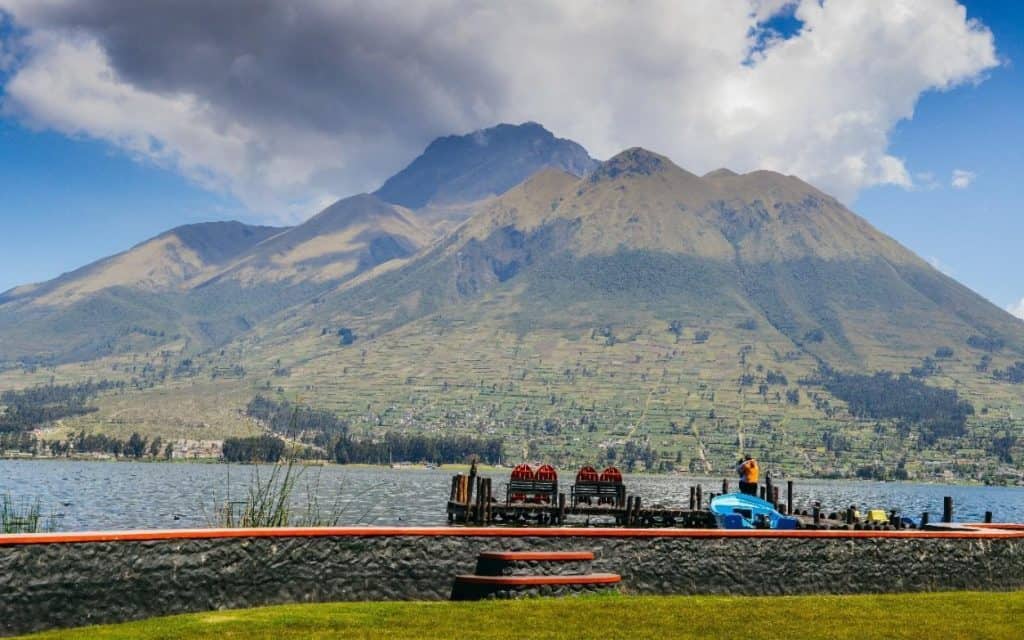 Leaving Ecuador
For such a relatively small country (the size of Italy), I was positively surprised by Ecuador's vast natural and cultural wealth. I wish had longer to explore the coastal region, including the Galapagos islands and its Amazonian region!
What left me the greatest impression wasn't the wonderful food or magnificent landscapes, but the kindness and warmness of its people. I don't usually like to repeat places, but for Ecuador, I will make an easy exception. All I need is Ecuador!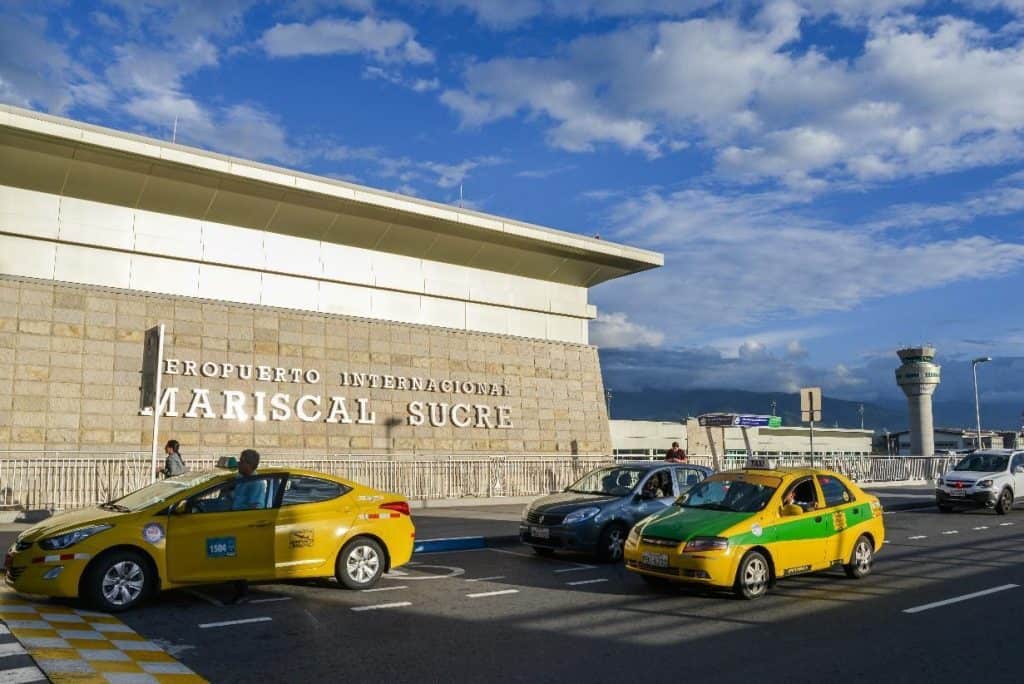 Here is probably the most extensive ebook on Everything You Ever Wanted To Know About Eliminating Your Taxes, Protecting Your Assets And Regaining Privacy Over Your Life And Investments. It is called The Ultimate Guide To Going Offshore.  
I hope you enjoyed reading this article: All I Need Is Ecuador. If you have any questions, please contact our office HERE.
I've included some great articles for you to read, enjoy!
Top 3 Destinations for Expats in Ecuador
Economic Opportunities in Ecuador 

Like Our Articles?
Then make sure to check out our Bookstore... we have titles packed full of premium offshore intel. Instant Download - Print off for your private library before the government demands we take these down!