Living in Argentina – The Home Of Tango, Steak, and Soccer
Latin America has become an attractive spot for American retirees as well as young people who are looking to soak in the sun, Tango through the night and benefit from affordable living. 
There's a lot more to Argentina than soccer, Tango and beaches. If you're looking to make Argentina your new home, you're going to want to know a little more about what the country has to offer. 
Here's what you need to know about moving to Argentina:
Moving To Argentina
Argentina stretches across a 2,766,890 square meter area and is an incredibly diverse place with an urban population that is growing rapidly. 
Argentina may be politically and economically stable today but it wasn't like this in the past. It's had to clean up years of corruption and violence to become the peaceful state it is now.  
Citizens of over 80 countries can visit Argentina without needing a visa provided they leave within 90 days time. If you intend on staying for longer and working there, you will need to apply for a temporary residency visa. 
Argentina has always attracted Europeans as it was a Spanish colony in the past. It's considered a nation of immigrants because its citizens come from all sorts of backgrounds. The majority of Argentinean citizens are originally from Spain but in the 19th Century Italian migrants also decided to make their way to the country. 
Between the years of 1870 and 1930, an estimated 7 million migrants moved from Italy and Spain to Argentina in search of a new home.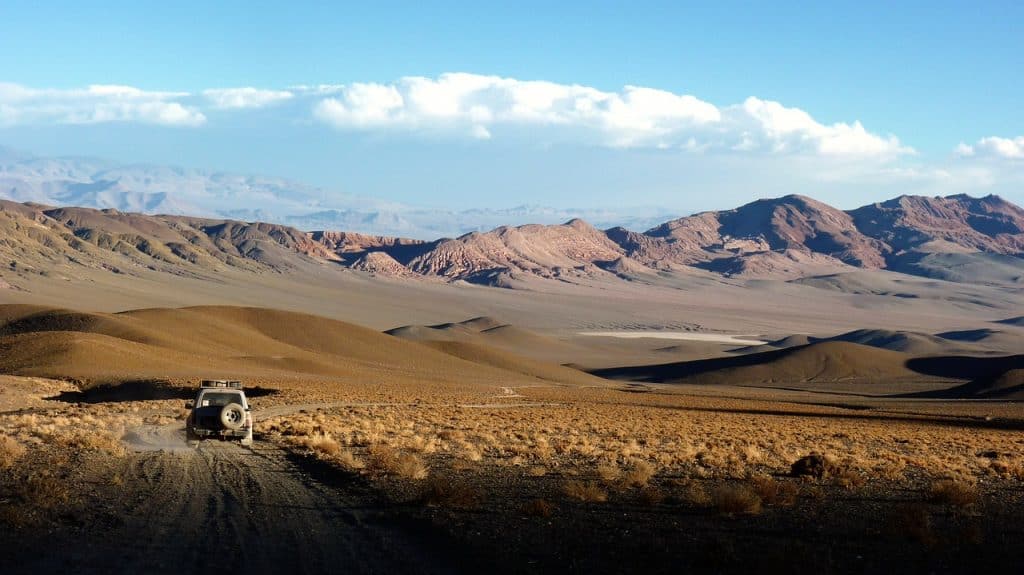 A Cosmopolitan Nation with Great Diversity
Modern-day Argentines largely consist of people from Spanish and Italian descent. A mere 3% of Argentineans consider themselves mixed-race (mestizos) or Amerindians. Argentina also has a population of indigenous people that primarily come from Guarani and Mapuche tribes who still live in rural areas around the country. 
Most of the country's population (92.2%) lives in its cities and in the coming years, this number is expected to grow. 
Argentina's population is mainly made of people from Europe but after spending some time in its cities, you'll notice people of Asian descent; Argentina has of a number of small Korean, Chinese and Japanese communities. There are also plenty of people from Middle-Eastern descent that are originally from Lebanon and Syria. 
Experience the Insider community that takes your international lifestyle to the next level. Download your FREE guide
"18 Steps to Implementing Your Plan B" instantly!
Immigrant communities in Argentina speak a combination of Spanish and their native languages while the indigenous people living in the Andes speak a tribal language called Quechua. 
Geography and Biodiversity
Argentina is a huge country; it's actually the 8th largest in the world. Expats who wish to move to Argentina usually live in Buenos Aires, which is the country's capital and also the most metropolitan area in the region. In 2016, there were approximately 20 million people living in the big city. Even though the capital is one of the country's greatest attractions, many come to Argentina for its biodiversity and unique geography. 
When you do finally move to the country, be sure to explore all that it has to offer. You'll be amazed by its size and the diversity of landscape. 
Argentina stretches from the subtropics all the way down to Antarctica. Visitors can experience the towering mountains of the Andes to the blue beaches of the Atlantic Coast.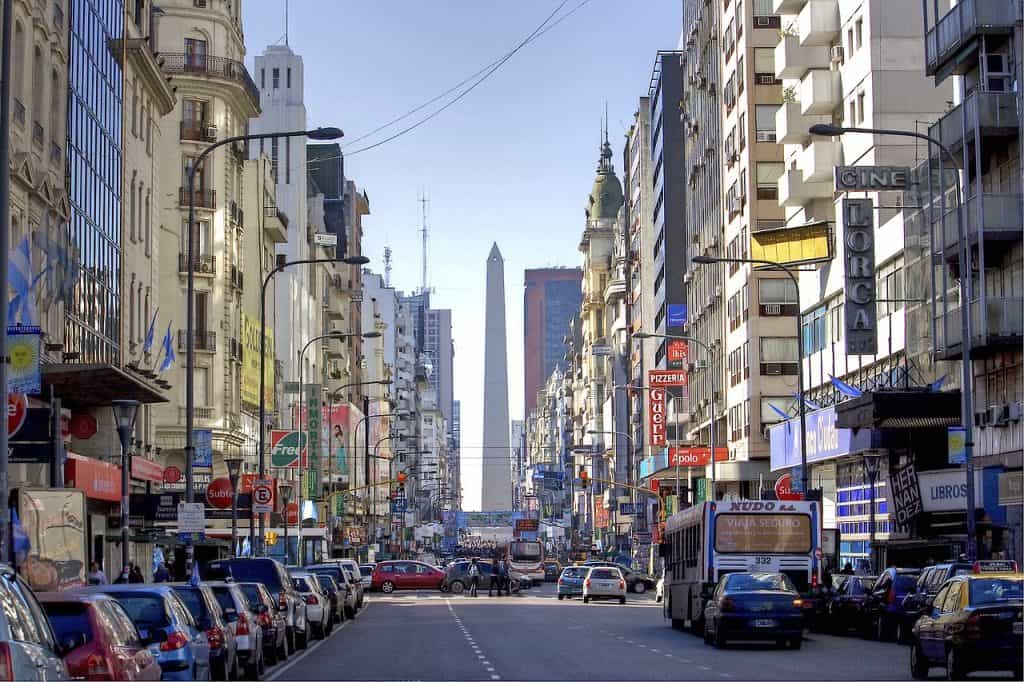 Political And Economic Stability
As beautiful as Argentina is, it has been making headlines for all the wrong reasons. The country has a long history of political unrest caused by both external and internal forces. At the end of the 1970s, the country suffered under an oppressive military regime for 8 years. This slowed down the inflow of both tourists and expatriates who wants to move to Argentina.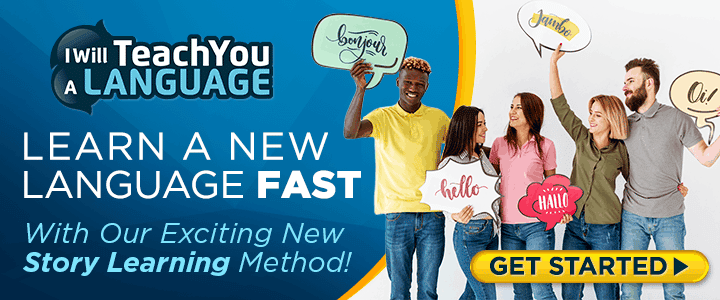 It wasn't until 1983 when democratic rule was restored and the new government made huge strides and bringing law and order to the country. But even then, the country was plagued with financial issues and economic instability toward the end of the 1990s and the beginning of the 2000s, which triggered nationwide protests. 
Since then, the country has steadily moved toward progress and has become an alluring destination for immigrants from all over the world. In 2010, Argentina celebrated 200 years of independence; its economy was also on the rise at the same time. 
The growing economy boosted trade and caught the eye of investors, which contributed to the country's GDP. Investments and trade continue to increase year after year, although the GDP does fluctuate every now and then, Argentina is definitely headed in the right direction.
With the correct leadership, the country should continue to thrive in the coming years. 
So out of all the countries in the world, why should you choose Argentina?
Let's take a look at what makes Argentina so attractive to expats:
Cultural Haven
Do you enjoy the arts? You're going to love Argentina! Argentina is the embodiment of Latin American culture. It has given the region some of its most celebrated writers; it has a flourishing film and theatre business, as well as a range of must-visit museums and cultural centers. 
If you want to be immersed in Latin America's history and culture, Argentina is the place for you.  
Scrumptious Meals
Argentineans love their food! Their local cuisine consists of delicious meat dishes. Even when experiencing financial stress, Argentineans continue to eat meat. In social gatherings, you'll notice people huddled around the grill roasting beef or lamb. These meat dishes, also available in restaurants are surprisingly affordable. 
It's not a secret that Argentineans love their meat but they also have tasty vegetarian dishes that are prepared all over the globe including stuffed empanadas and Provoleta.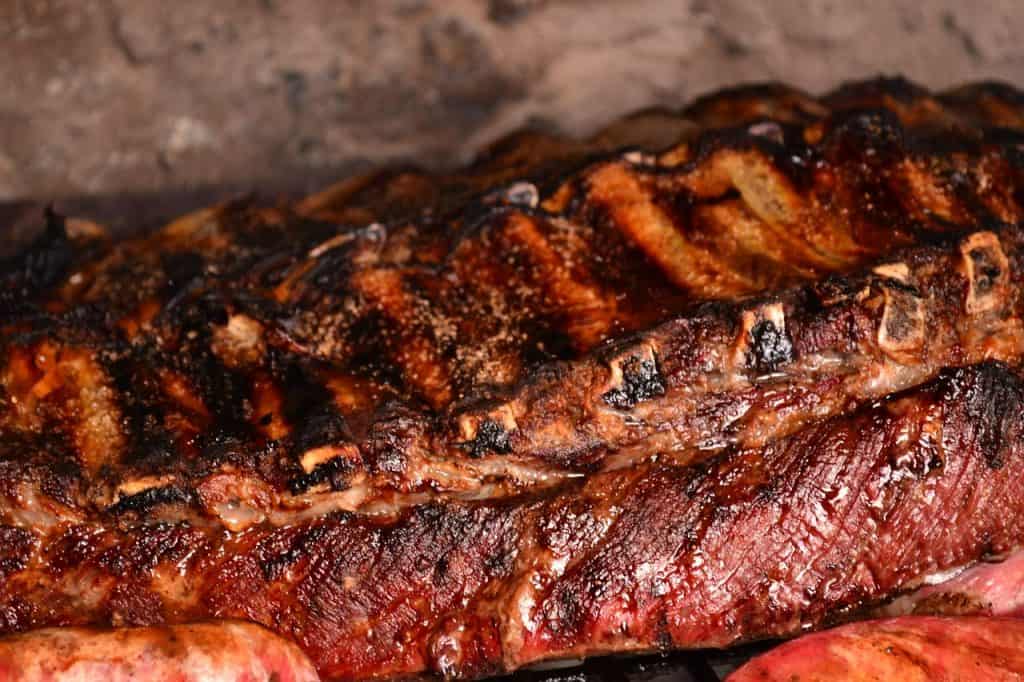 Wine Country
Never heard of Argentinean wine? The French may be the pioneers of wine but Argentina isn't too far behind; in fact, Argentina happens to be the 5th largest producer of wine in the world. Wine is such an important element of the Argentinean culture that in 2010 the government officially names it the national liquor. 
The various immigrant communities are located in different parts of the country where they cultivate an assortment of grapes. Malbec grapes that are purchased by France are used to create some of Argentina's best-selling wines.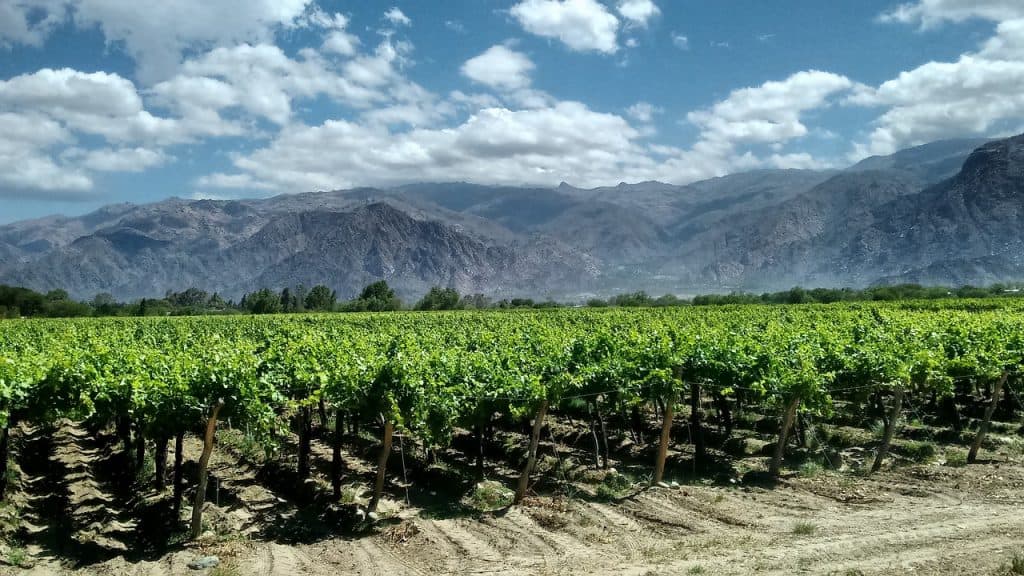 Weekend Getaways
When you want a break from the hustle-bustle of the city, you can always have a quick getaway in the quieter places such as Tigre Delta. Tigre is a city that can only be accessed by water; it's made up of islands that are decked with houses which can be rented over the weekend as well as family homes. 
Tourists looking to do outdoor activities, such as snowboarding, skiing and sledding can do so in the Tierra del Fuego Province in a place called Ushuaia. 
Great Weather
If you live in an area that is freezing all year round, you'll love the warm weather of Argentina. Winters in Argentina are rarely harsh; the temperature doesn't fall below 45⁰ Fahrenheit. The summer months can last several months and can get quite warm. 
Argentina is the perfect escape for people who live in the Northern hemisphere and are looking to spend their winters in a warmer place. 
Gorgeous Landscapes
Argentina is a huge country with an incredibly diverse landscape in which you'll find towering mountain ranges, glistening rivers, dense forests, wetlands, lakes and busy cities.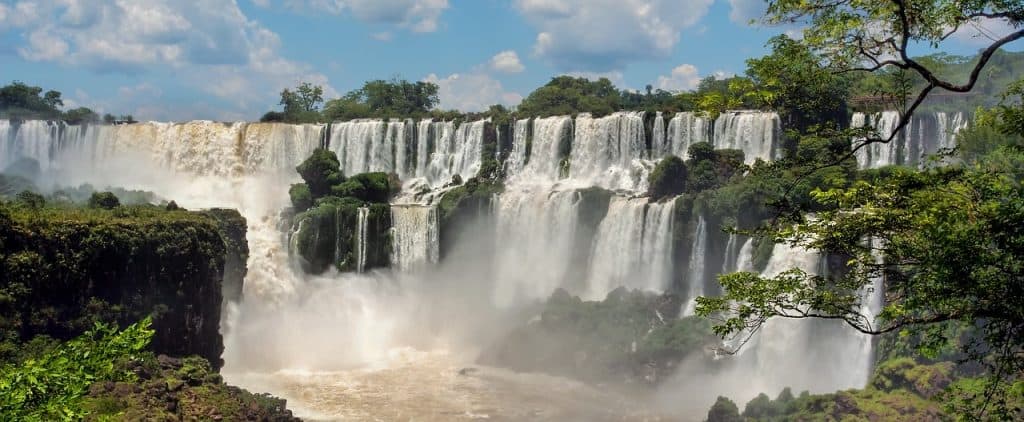 When you're tired of the stress in the city, make your way to the Iguazu Falls where you'll observe sights of some of the world's most beautiful waterfalls. You can even drive through Patagonia, pass by the lakes and go to Alpine Town. 
Argentina also boasts unique locations that attract tourists all year round. Head over to the End of the World in Ushuaia, which is the final earthly stop before you cross into Antarctica. 
The Low Cost of Living
Because Argentina was home to so many European immigrants back in the day, its major cities including the capital are reminiscent of many classic cities in Europe including Paris; however, unlike Madrid or Paris, Argentina is affordable. 
Argentina boasts a low cost of living making it a great destination for retirees and those who want to save. The residents of Argentina can enjoy many luxuries at a fraction of the cost of other countries. That being said, Argentina's economy does fluctuate so its prices tend to hike up all of sudden, making the cost of goods and accommodation instantly more expensive. 
Expats living in Argentina, who have earned or are still earning in dollars and Euros, lead relatively easier lives than locals because everything is a lot more affordable for them. 
Generally, Argentina is an amazing place to live for expats; however, its economy often fluctuates. Although immigrants that are making money from international resources aren't as affected by ups and downs in the economy, it does impact those that are earning in pesos. 
Friendly Population
Argentina is a nation of immigrants so it's not a surprise that its people are so welcoming towards expatriates. Argentineans are warm, loving people who are happy to invite their neighbours, friends and family to barbeques. 
You may have only met them once, but they'll love to have you over for dinner and spend time getting to know you. If they spot you moving into a new home, they'll help you out. You don't even need to speak Spanish for them to be good to you! 
Argentineans make awesome friends that you'll want to keep for life. They enjoy travelling, exploring the outdoors and genuinely like telling others about their culture. 
Plenty of Freedom
When it comes to laws, Argentina is quite relaxed. You can break a red light without worrying about the police stopping you. The city doesn't have security cameras on its streets the way other big cities in the world do. 
Sure there are rules in Argentina, but they aren't enforced; people living there enjoy greater freedom than other parts of the world. This lack of rules and regulations makes Argentina a relaxing place to stay but it also means that it doesn't operate very efficiently. 
Think you want to make Argentina your new home?
Here's everything you need to know about visas and permits:
Visa For Temporary Residence
Expats who wish to stay in Argentina for longer than 3 months require a visa for temporary residence. 
You can choose from several options including a work visa. 
Work Visas
The work visa category in Argentina is divided into the two main types of visas; the type you apply for will depend on your intentions. 
The 23A visa is for those who intend to look for jobs in Argentina and is valid for one year but can easily be extended.
23E visas are reserved for skilled workers including scientists, specialists, technicians, administrative personnel and managers too. 
Expats coming from South America don't need work visas. There is a special visa called the MERCOSUR visa for people from South American countries. This visa is meant for people coming from Brazil, Uruguay, Paraguay, Chile, Venezuela, Ecuador, Colombia, Bolivia and Peru. 
Entry Permits
As an expat coming from a non-MERCOSUR state, you will need to apply for a temporary working visa and get an entry permit. 
The entry permit will be arranged by an Argentinean immigration lawyer or the employer you intend to work for. They'll help you get through the red tape and gather the documents you need to submit. They'll even apply for the permits for you so they can be sent to the consulate and be added to the visa application system. 
Once you have an entry permit, you can then apply for a work visa. 
Argentina is a great location for people who're looking to save extra money and those who want to live a comfortable life on a limited budget. 
Related Articles & Podcasts
One of my favourite podcasts from The Expat Money Show is with Rachel Jensen from ECI Development.  We had a 75-minute conversation about buying International real estate.  Rachel really get's into her development at the foot of the vineyard overlooking the Andes in Argentina.
People are really starting to buy real estate in Argentina.  Read this article about why that is happening right now.
Another great article on places in Argentina that Expats really enjoy.

Like Our Articles?
Then make sure to check out our Bookstore... we have titles packed full of premium offshore intel. Instant Download - Print off for your private library before the government demands we take these down!