Living In Curaçao: An EscapeArtist Quick Take

Immigration Requirements
If you are not a Dutch citizen and want to live in Curaçao you will need a residence permit. One of the requirements to be able to receive such a permit are sufficient means of support. Without sufficient means of existence, the residence permit might be rejected.
Pending the application procedure, the applicant has to remain outside Curaçao in order to avoid rejection of the same. The authorities can take up to 4 months to decide whether to approve or reject the application.
After approval of the application, a security deposit has to be paid, the amount depending on the country the applicant is originally from. This deposit will be returned upon final departure from Curaçao.
Buying property In Curaçao
There are no restrictions for foreigners buying a property in Curaçao. Once you decided to come to this beautiful island and got your residence permit you can decide how you want to go about to own your property.
You can either buy a property, which means actual ownership with yearly property taxes, or lease a property from the government. The time of lease is usually for 60 years. The fee is determined by several factors and remains the same until the end of the lease, at which point the government may extend the lease.
Handpicked Related Content: Where To Buy Property In Curaçao
Working In Curaçao
Work Permit
If you want to work in Curaçao you will need a work permit. In order to obtain such a permit, you need an employer to sponsor your work permit and initiate the application of the same.
Information and application forms can be obtained at the following addresses:
Directie Buitenlandse Betrekkingen (DBB)
Fort Amsterdam 4, Willemstad, Curaçao
or
Nieuwe Toelatingsorganisatie (NTO)
Amerikaan Business Center Building
Mortiersweg 5, zijweg van Gosieweg, Willemstad, Curaçao
Tourists are not allowed to work or engage in any paid activity.
Finding A Job In Curaçao
There are lots of job opportunities in Curaçao, especially in the tourist sector. Networking is a great way to find out about available jobs as are different websites offering employment in Curaçao.
FREE GUIDE! Get Essential Information on Protecting Your Assets
18 STEPS TO IMPLEMENTING YOUR PLAN B
Traveling/Playing In Curaçao
Family Fun In Curaçao
Curaçao is a pleasant, safe place for families with children. You'll find all the expected conveniences of home. A small-town atmosphere prevails across the island. Food purchased at roadside snack bars ("Snèks"), the market, or anywhere else is safe to eat; the tap water is pure and drinkable. Larger supermarkets are well stocked with familiar foods from the U.S., South America, and Europe, as well as other items. In addition, we offer a breathtaking assortment of activities for fun Curacao family travel.
Places to visit with your family should include the Curacao Seaquarium, Horse Stables, Dolphin Academy, Ostrich Farm and Family Beaches
Source: http://www.curacao.com/Attractions-and-Restaurants/Family-Fun
Diving And Snorkeling
Curacao was chosen as a top 3 location for 'Best Snorkeling', 'Best Shore Diving' and 'Best Macro Marine Life' by the readers of Scuba Diving Magazine in their annual Reader's Choice Awards.
Divers and snorkelers never seem to be able to stop talking about the beauty of Curaçao's underwater world. Let us assure you this is with good reason. We like to think there is no place in the world offering such great shore dives or opportunities to enjoy the beauty of the sea's nature while snorkeling. Curacao snorkeling and diving encompass 40 different dive areas, which cover 65 individual sites.
Source: http://www.curacao.com/Attractions-and-Restaurants/Diving-Snorkeling
Investing In Curaçao
Curaçao's Investment Climate
Curaçao offers investors: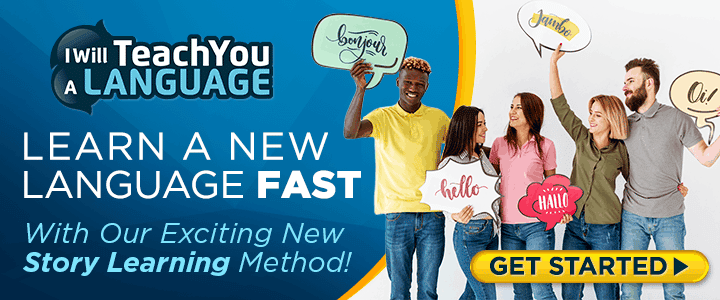 A relatively safe and positive environment in which to do business:

A stable political environment and long democratic tradition whose integrity is guaranteed by our membership of the Kingdom of the Netherlands,

A brand-new civil code that has done away with many of the awkward differences between our original Continental code and the Anglo-Saxon code, and have made our system and that of Great Britain and the U.S. more comparable and more compatible,

A modern financial and business services infrastructure including local offices and representations of most major banks, accounting firms, law offices and consultancies,

An expanding tourism infrastructure, featuring the likes of Hilton and Marriott, with Hyatt working to build a resort and golf course on the eastern side of the island targeted at the upscale tourist market,

The second biggest seaport in the Kingdom of the Netherlands, after Rotterdam, and definitely one of the two or three most modern and efficient ports in the wider Caribbean, featuring among others the best mooring facility for latest generation mega cruise ships,

An airport in the process of being modernized into one of the very best and safest by 2006,

Historic Willemstad, one of UNESCO's 80-something World Heritage sites, the delight of all visitors
For further reading: Curaçao's Investment Climate
Investment Trends
After several years of economic stagnation, Curaçao's economy is finally not only recovering but also undergoing a transformation that offers interesting opportunities to the local and international business community.
Expanding tourism is putting pressure on the present hospitality infrastructure and creating demand for additional investments in accommodations and airlift

The privatization program initiated by the government in 2001 has brought investments and strategic alliances with U.S., Dutch and Canadian companies, creating additional business opportunities,

Large-scale restoration of monuments and several new initiatives in the field of professional.

Training and cultural events are emphasizing the island's status as a World Heritage site and highlighting the enormous potential as a center for professional education and cultural events.

Efforts to modernize economic legislation and policy have so far yielded new economic zone legislation, a new civil code with modern, internationally accepted standards for business, and commitment of the Netherlands Antilles to the Caribbean Rim Investment Initiative, an OECD-supported project aimed at transforming the Dutch Antillean islands with their centuries-old tradition for political and legal stability into state of the art economies.
Source: http://www.investcuracao.com/02a02.html
Retirement In Curaçao
Handpicked Related Content: Retiring In Curaçao
Curaçao Regulations For Pensioners
There exists on the former Netherlands Antilles an attractive fiscal arrangement for those people who wish to settle there after their retirement. There are two different taxation systems that enjoy a relatively low rate.
To explain the two systems as follows:
Unless the income from a foreign source is higher than Antillean Guilder or ANG 2,227,570 (around USD 1,238,896 / CAD 1,178,584 based on the rate of 2011) usually the first method of taxation is more advantageous.
10% rate For Foreign Sources Of Income
As the pensioner (or any resident) is subject to regular Curacao taxation on his worldwide income to the extent the income qualifies as a foreign source it is taxed at a rate of 10%.
Foreign source income includes:
Cash benefit from life insurance that is paid by a company not residing in Curacao
Proceeds or gains from the alienation of shares in an old 'offshore' company
Proceeds or gains from the alienation of shares in a company which is active as a shipping or aviation company, irrespective of where located
Dividend from a company not resident in Curacao
Periodical payments that are not being paid by somebody residing in Curacao
Capital gains realized in connection with shares that form a so-called substantial interest in a company that is not resident in Curacao
Proceeds, such as interest, from bank accounts and claims, unless received on mortgages on Curacao real estate or received from residents of Curacao
Proceeds from profit-sharing rights, other than as a shareholder, of a business not operated in Curacao
Proceeds from an enterprise, operating outside Curacao
Proceeds from an existing or former employment, or from other activities outside Curacao (e.g. a pension)
Proceeds from real estate situated outside Curacao
Income that does not qualify as a foreign source (which would qualify as being progressively taxed):
Proceeds from claims to the account of a natural or legal person who is residing or established in Curacao or has their registered offices in Curacao
Proceeds from an existing employment, (either as Employee, managing director or supervisory director) of an entity that is established or has its registered offices in Curacao
Proceeds from claims, insured by means of a mortgage, established on real estate in Curacao
Source: http://www.ap-executive.com/media/407820/curacao_regulation_for_pensioners.pdf
Activities For Retirees
When you are thinking of where to retire to, you will not regret giving Curacao some serious thought.
The most popular activity on Curaçao is the water sports. Or you can visit the historical parts of the island, enjoy Curaçao's wildlife, take sailing classes, explore Curaçao's beautiful countryside, go fishing or enjoy aquatic parks, farms, golf courses, museums or just go shopping.
I hope you enjoyed reading this article: Living in Curaçao: An EscapeArtist Quick Take. If you have any questions, please contact our office HERE.
Here is probably the most extensive ebook on Everything You Ever Wanted To Know About Eliminating Your Taxes, Protecting Your Assets And Regaining Privacy Over Your Life And Investments. It is called The Ultimate Guide To Going Offshore.

Like Our Articles?
Then make sure to check out our Bookstore... we have titles packed full of premium offshore intel. Instant Download - Print off for your private library before the government demands we take these down!