The UK property market has long been an attractive investment option for overseas buyers, thanks to the country's strong economy, political stability, and high rental yields. However, in recent years the market has undergone some notable changes that foreign investors should be aware of.
While property prices and demand for rentals continue rising, the supply of new homes has not kept pace. This combination of high demand and limited supply has made the market more challenging for buyers. Additionally, prices in many areas have reached levels that make it difficult for rental yields to cover mortgage payments.
Despite these shifts, it remains a viable real estate investment destination. The UK still offers decent rental returns in many regions, along with the potential for long-term capital appreciation. There are also tax benefits in place aimed at encouraging foreign investment. Read on to explore what investors should look for and current property trends to consider. 
Still a Preferred Market
While risks and headwinds exist, the UK remains a highly attractive market for global property investors due to several enduring strengths. Political stability has long underpinned the UK real estate market, reducing concerns over currency fluctuations or loss of value. This stability brings confidence that investments can deliver steady returns over time.
Rising property values also provide ongoing upside. The Land Registry states the average price of a property in the UK rose by 0.6% (around £2,000) between July 2022 and 2023, and while they've slowed, they remain high. This upward course fuels demand across all housing sectors, creating ripple effects that benefit buy-to-let investors. Experts predict a healthy 4% market growth in the coming years, indicating a promising trajectory for the housing market. By 2025, it is projected that property prices will rise by 21.1%, with certain regions experiencing even higher increases.
The GBP crash as a result of Brexit has meant that the UK remains significantly cheaper for those looking to invest from overseas. As an investor, this means you can maximize your spend and get more for your money, resulting in bigger profits in the long term. For overseas investors seeking shelter from turbulence and markets offering greater upside, the UK remains highly appealing despite its challenges. The country's stability, demographic fundamentals, and status as a safe haven underpin continued inflows of foreign capital targeting real estate. 
Key Considerations for Overseas Investors in UK Property
Leasehold or Freehold
When purchasing property in the UK, foreign buyers must decide between leasehold or freehold ownership. This is an important decision with implications for costs, control, financing, and long-term value retention.
Leasehold properties, usually flats or apartments, come with specific terms, annual ground rent and service charges payable to the freeholder which investors need to take into account. On the plus side, leaseholds may allow for easier property management since exterior maintenance and upkeep of communal areas are handled by freeholders or property managers. This hands-off arrangement may suit overseas investors who want passive income. Leaseholds can also be easier to finance, with lenders often favorable toward units that are part of larger developments.
Freehold ownership, more typical for houses, grants the buyer full control over the property and land. There are no ground rents or service fees to pay, but all maintenance and repair responsibilities fall entirely to the freeholder. This creates unpredictable expenses that could arise at any time. For overseas investors, however, direct property management can be challenging. 
Location
Investors need to look for cities and regions with strong economic and demographic fundamentals. Areas with major transportation links, growing populations, and undersupplied housing tend to see the greatest long-term capital growth. Assess the micro markets in different locations to increase your profits. Similarly, target properties that will attract high demand from renters. Units near universities, city centers, and employment hubs generally have the strongest tenant pools. It's wise before making an investment to thoroughly review occupancy rates and average rental yields.
Experience the Insider community that takes your international lifestyle to the next level. Download your FREE guide
"18 Steps to Implementing Your Plan B" instantly!
Financing
Factor in all fees like solicitor charges, mortgage costs, and currency conversion expenses. UK stamp duty can be substantial, so keeping acquisition costs low maximizes returns. Secure a buy-to-let mortgage rather than paying all cash, if possible, as leverage boosts equity gains. Work with an adviser to find lenders that serve foreign investors, considering whether you're buying as an individual, landlord or through a trust. 
It's important to remember that buying abroad also means understanding tax obligations both in the UK and your home country. Using a holding company can optimize after-tax income. Thorough due diligence across these areas will help overseas buyers make informed UK property investments that maximize returns while minimizing risks.
Property Management
Selecting the right property management company is crucial for overseas landlords looking to invest in the UK. A reputable manager can handle nearly all aspects of overseeing a rental property remotely, providing invaluable localized expertise and responsiveness. This allows foreign investors to enjoy steady rental income without the stresses of managing a property from afar.
Perhaps most importantly, an experienced manager provides financial oversight by coding expenses, tracking deductions, and producing detailed accounting statements for landlords. This level of financial transparency is invaluable for overseas investors with limited ability to directly verify property finances. A manager also supplies expertise on relevant UK landlord-tenant laws and best practices, helping foreign owners avoid legal missteps.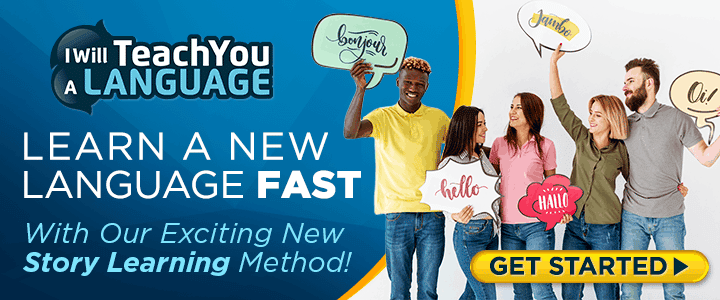 The UK property market is still considered to be a good investment for foreign buyers, as it always has, despite the challenges and opportunities that exist in the market. The UK has a strong economy, political stability, high rental yields, and capital appreciation that is great news for investments. However, it is important to note that property investing is a long-term investment and there is always some risk involved. Foreign buyers should carefully consider their financial situation and investment goals before making any decisions. Doing your due diligence and researching the markets thoroughly will ensure your money is spent wisely, no matter the market conditions. 
Author Bio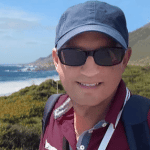 Mike James, Independent Writer
I am a freelance writer specialising in property, investment, cybersecurity and finance. Originally from Redhill in England, I have been living and working in Europe for the last few years. I consider myself a digital nomad who enjoys sharing my knowledge with like-minded industry-professionals.

Like Our Articles?
Then make sure to check out our Bookstore... we have titles packed full of premium offshore intel. Instant Download - Print off for your private library before the government demands we take these down!