Japan
Japan, the "Land of the Rising Sun," is an archipelago in East Asia comprising of 6,852 islands. The large islands of Honshu, Hokkaido, Kyushu, and Shikoku make up over 95% of the country's area.
Tokyo is Japan's capital city, one of the most populous in the world. With an approximate population of 9.1 million people, Tokyo ranks in the top ten of the most populous cities in the world. A member of the UN, OECD, the G7, G8, and G20, Japan is one of the most influential and forward-thinking nations on earth.
Handpicked Related Content: 10 Things You'll Love About Living In Japan
Culture
Japan is home to one of the oldest cultures in the world, with the earliest known inhabitants of the country dating back to 30,000 BC.
This spectrum of prehistory, through the feudal times, and into modernity has gifted Japan with a culture that is deeply rooted in the past, yet, with a keen eye on the future. Daily life is a mix of the highest level of technological advancement and sticking to the cultural traditions that have been prevalent for hundreds of years.
As a result, Japan is one of the most intellectually stimulating and spiritually invigorating countries on earth. And any land with this much history usually carries with it a great food culture! For fans of sushi, sashimi, ramen, yakitori, and seasonally fresh produce and seafood, Japan can't be beaten.
Climate
For being such a small island, Japan has an incredibly diverse natural landscape.
The north of the country features harsh, cold winters and warm summers.
The Central Highland has a humid and continental climate, with light precipitation during summer/spring/autumn months but heavy snowfall in the winter.
The Pacific coast of Japan is categorized by a humid subtropical climate with warm winters and hot, humid summers.
Even though Japan's landmass is relatively small, this great spectrum in landscape and climate is due to the vast elevation changes in the country (ranging from snow-capped mountains to sunny beaches) and the Pacific wind routes.
Visa Options In Japan
As with many countries around the world, Japan operates under a visa-waiver program, granting visa-free access to many nations. Generally, this allows for people to come to Japan as a non-working tourist for up to 90 days in a 183-day period.
Experience the Insider community that takes your international lifestyle to the next level. Download your FREE guide
"18 Steps to Implementing Your Plan B" instantly!
Nations with visa-free access to Japan include: United States, Canada, all EU nations, Australia, Switzerland, Norway, Iceland, New Zealand, Malaysia, Israel, Hong Kong, Guatemala, Costa Rica, Chile, México, Argentina, and the Dominican Republic.
Those who wish to reside longer in Japan can apply for a long-stay visa, granted for those with approved reasons and who do not intend to work full-time in the country. Anyone who is looking for a full-time job, and/or would like to work towards attaining a Japanese permanent residency, should apply for a standard work visa.
Handpicked Related Content: Japanese Passport Tops List Of Most Powerful Passports
Re-Entry Permit
For those with a legal residency visa in Japan that would like to leave the country and return under the same permit, a re-entry permit must be obtained. This ensures that the individual will not need to apply for a new permit before being allowed back into the country.
Note: Re-entry permits must be applied for at the Ministry of Justice in Japan, they cannot be obtained from abroad.
Here's a great podcast from The Expat Money Show – Gunnar Garfors who has visited every country in the world twice!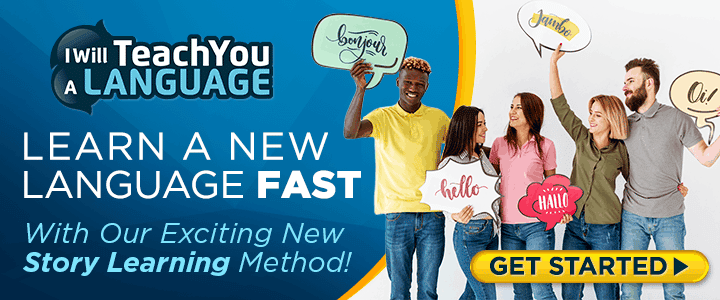 Working As An Expat In Japan
Obtaining a work visa in Japan is the easiest and most streamlined way to become a full-time resident in the country. With over 20 categories under which to apply, you shouldn't have much trouble finding a path that works for your situation. Generally, these permits are granted for one year and can be renewed for various lengths depending on your working status.
Note: The Japanese work visa is primarily reserved for degree-holding professionals or those with significant success in their fields. General entry-level labor jobs (waitress, retail clerk, tour guide, bartender, etc.) do not qualify for these visas. In order to perform this type of work legally in Japan, you'll need to do so under a different form of visa, usually as part-time work for students, spouses of Japanese citizens, or those with non-working visas.
To apply for a work permit in Japan, you'll need to make an appointment with your closest Japanese consulate. Documents you'll need to provide include:
Appropriate application form (dependent on which category you're applying for; can be found online or provided by the consulate)
Valid passport
1 passport-style photograph
Certificate of eligibility: provided by the immigration office in Japan (which you will need to contact prior to applying for the visa). This will detail your score on the points-based analysis, highlighting whether you qualify for a standard work visa or the Highly Skilled Professional visa (awarded to those with superior qualifications, this grants special privileges, faster processing, and less time to permanent residency).
Handpicked Related Content: 7 Things You Need To Know Before Moving To Japan
Retiring In Japan
The serenity and calm of Japanese culture might seem like a very attractive location for your overseas retirement. In reality, the logistics of doing so can be a little tricky. At present, there is no specific retirement visa available for foreign nationals to reside in the country without working.
For those who are set on the idea of retiring abroad in Japan without a work visa, there are two main options. The first is using a family or spousal visa, obtainable if you are married to a Japanese citizen or permanent resident, or if you have immediate family in Japan with citizenship or permanent residency.
The second route to retire in Japan is to apply for a series of consecutive one-year visas. There are various categories for which to qualify for these non-working visas, and to reside long-term in Japan you'll need to undergo the entire process annually until permanent residency can be achieved (6-10 years).
Handpicked Related Content: 5 Tips To Ease Your Transition After Moving To Japan
Long-Stay Visa For The High Net Worth Individual
An alternative category of non-working visa allows for citizens from over 50 countries with positive relations to Japan to receive a one-year permit if they can prove savings of over ¥30 million ($265k USD).
With the hopes of attracting wealthy foreigners to inject money into the economy, qualified applicants receive residency in the country for themselves and their spouses, with certain preferential treatment and faster processing. This will have to be applied for before entering Japan.
Investing In Japan
While Japan doesn't have an investor visa (Golden Visa) like many EU and Central/South American nations, granting immediate residency, citizenship, or immigration perks, it does have a business manager visa.
For further details about this business manager visa, click here!
This visa doesn't provide any perks beyond residency and the ability to work towards permanent residency, but it does provide a seamless route to legally living and working in Japan, which can be applied for by your company of employment.
Qualifying applicants must be in the highest employment bracket with their company (owner, president, CEO, operating manager, etc.). While the applicant themself must hold this title, the visa is actually granted to the company in their name, not necessarily based on the individual's investment in the company.
The validity of the visa is tied to the person's continued holding of that position. One perk available with this visa is the ability to sponsor a full-time nanny or housekeeper.
Here is probably the most extensive ebook on Everything You Ever Wanted To Know About Eliminating Your Taxes, Protecting Your Assets And Regaining Privacy Over Your Life And Investments. It is called The Ultimate Guide To Going Offshore.
I hope you enjoyed reading this article: Japan.
Is leaving your home country for a new country a priority of yours? Do you wish you knew how, but don't? Then here is a great article for you to read. It can help you understand a little bit about Citizenship-By-Investment programs around the world. For more information on the CBI programs, please contact our office HERE.

Like Our Articles?
Then make sure to check out our Bookstore... we have titles packed full of premium offshore intel. Instant Download - Print off for your private library before the government demands we take these down!