10 Things You'll Love About Living in Japan
Living overseas can be a scary thought. It takes an adventurous person to move from one country to another – from one culture to another. Moving to a country that accommodates, and even encourages foreigners, makes it so much easier. Traveling the world is full of adventure – finding that one country, in that one spot, you'll never forget. That's why we travel, to see the world and all it has to offer. One of the most beautiful, underrated places on earth is Japan.  Japan is rich with deep historic culture, excellent cuisine, and fantastic people.
This article will try to capture the significance of the Asian culture, more specifically Japanese culture. The welcoming people embrace foreign travelers and even immigrants into their country. If you are moving from your current country to Japan, here are 10 things you'll love about living there.
1. Transportation
The public transportation in Japan is excellent. There is little reason to get your own vehicle. Transportation ranging from buses to trains to taxis will get you anywhere you need to go. Trains typically roll in about every 5-10 minutes, making it efficient to find the time to get to where you want to go.
2. Safe
Japan's crime rate is very low. Japan is one of the few countries where people walk around at night and can feel relatively safe. Of course, crime still occurs, so being proactive about anything suspicious will be to your advantage. However, it is likely you won't come across too many unsafe areas while living abroad in Japan – for this reason alone I recommend the country!
3. Parks
The recreational abundance in Japan is rarely spoken about. However, Japan has a plethora of parks and outdoor areas that make exercise or getting outside a blast. Parks are usually close or only a quick train trip away. Find a park near your apartment to get outside and see the country!
4. Food
Japanese food is almost exactly what you would expect. It's light, colorful, healthy, and delicious. Most Japanese food is cooked with natural ingredients. If you compare the average Japanese meal with the average American meal, Japanese meals are far healthier. It's important to try new things when it comes to food, so don't be scared to try a few sushi rolls you're unfamiliar with!
5. The Language Barrier
Japan does an outstanding job accommodating those that don't speak their language. However, it is highly recommended that you learn some basic Japanese to get by. There is always a place to learn the language, and in some cities/towns they offer Japanese language lessons for free.
6. It's Clean!
Japan is very beautiful. One reason for this is because the country is nice and clean. The littering and sanitation issues that exist in America are non-existent in Japan. Japanese people are great at recycling. Instead of tossing trash street-side, most recycle their trash – leaving the streets clean and beautiful.
7. Tokyo Festivals
Tokyo is the heart of Japan and Japanese culture. The people are amazing and extremely outgoing. Thus, they love to celebrate holidays and cultural festivals. The best part? Everyone gets invited! And if you're searching for the best area to stay in Tokyo, being close to the station also means getting excellent food. Attending a Tokyo festival or holiday celebration is a great way to immerse yourself with the Japanese people and culture.
8. Easy to Find Work
If you are in the realm of teaching, finding a job will be an absolute breeze. If you are an English teacher, you can find a job at will. Military bases and schools alike need English teachers for their students. This is a great way to get your feet on the ground in Japan.
9. Walking
Although public transit or transportation in general is easy to come by, you may find yourself living in an area that has everything within walking distance. If you plan on living in a large or semi-large city in Japan, I highly recommend getting out and walking around to explore the culture and presence of the Japanese ambiance.
10. Architecture
Building structures in Japan are unlike any other in the world. They range from star-grazing skyscrapers to thousand-year-old castles. The designs are magnificent. The buildings are exquisite. Living in Japan and falling in love with Japanese architecture is commonplace.
Experience the Insider community that takes your international lifestyle to the next level. Download your FREE guide
"18 Steps to Implementing Your Plan B" instantly!
Here is probably the most extensive ebook on Everything You Ever Wanted To Know About Eliminating Your Taxes, Protecting Your Assets And Regaining Privacy Over Your Life And Investments. It is called The Ultimate Guide To Going Offshore.  Visit our bookstore to purchase it today!
Conclusion
If you get a chance while living in Japan, explore the countryside. The beautiful landscape is wide open and the people are very courteous and gracious. From the streetlights of Tokyo to the food at a small hole-in-the-wall sushi restaurant, you will not be disappointed with your life abroad in Japan. If you plan to live in a major city, be sure to expand your horizon and take trips through the countryside. It's safe, clean, and easy to maneuver, even if you only have a basic comprehension of the language.
I hope you enjoyed this article on 10 Things You'll Love About Living in Japan. If you would like more information, please contact our office HERE
Enjoy these articles on Japan: 
7 Things You Need to Know Before Moving to Japan
5 Tips to Ease Your Transition After Moving to Japan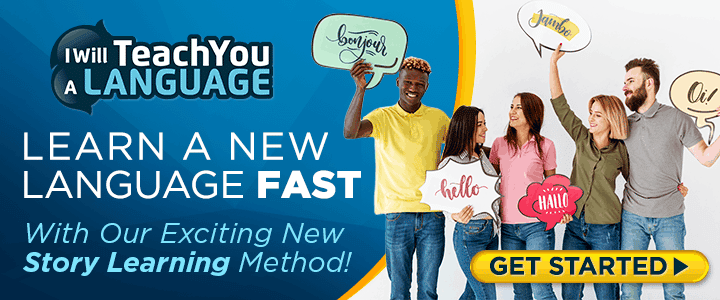 My Favorite City in Japan – Yokohama

Like Our Articles?
Then make sure to check out our Bookstore... we have titles packed full of premium offshore intel. Instant Download - Print off for your private library before the government demands we take these down!