Investing Abroad in Panama
Due to its stable political environment and growing economy, Panama is quickly becoming a popular country for investing abroad. It has a steadily growing GDP, a pro-business government, and a real estate market that's thriving. The stock exchange in Panama is called the Bolsa Valores de Panama, and it trades stock, corporate debt, and government securities. You could choose to invest in Panama's stock market or in the real estate market. Both markets have been successful over the years.
Panama's Stock Market
Panama doesn't have exchange-traded funds (ETFs) that offer more than 2 percent exposure to Panamanian companies. This means that investors in Panama may prefer to invest directly in the stock exchange. Those looking for individual stocks in the stock exchange are encouraged to consider American Depositary Receipts (ADRs). These are foreign brokerage accounts that allow direct trading on foreign exchanges. As of February 2016, there were three available Panama ADRs on U.S. exchanges. Those were: Avianca Holdings S.A. (NYSE: AVH), Banco Latinoamericano de Comercio Exterior S.A. (NYSE: BLX), and COPA Holdings S.A. (NYSE:CPA).
Panama's Real Estate Market

The booming real estate market is what most investors in Panama are looking at right now. The expansion of the Panama Canal and the construction of the Panama Pacifico Free Zone are the driving forces behind this boom. There's also expected to be a new subway system built, which will help boost the market even more in Panama City real estate. A highly qualified Panama City real estate agent is essential in making sure that the process of buying real estate in Panama goes smoothly.

What are the building requirements of your new overseas property?
When investing in real estate in Panama, look for places in the Panama City suburbs and on the Caribbean coast like Bocas del Toro real estate. Of course, you also have to look at the new residential developments in the Canal Zone area – Balboa and Panama Pacifico. Prices in these areas are still relatively low, but are rising with time…so your Panama real estate investment should grow with time as well.
A Growing Economy

Panama's growth means that construction is a busy industry right now. New projects are popping up and it doesn't look like this growth will be slowing down anytime soon; so while you're looking into the real estate market, it might not hurt to also take a peek at the construction market. Roads, highways, and subways are being built all over, so cash in on those opportunities while they're there.
Another promising aspect of the Panama market is tourism. Investors are finding that 2017 is a great year for investing in Panama hotels. With tourism as strong as ever, hotel projects are in high demand. Don't only focus on a traditional hotel, though. Think about nature/eco-lodges and resorts as well. What's the use in limiting yourself, after all?
Finally, you can't overlook the shipping and logistics market, for which 2017 is proving to be the best year. That Panama Canal expansion is bringing new traffic through, which in turn means big business for shipping and logistics companies. If you're interested in going this route, think fuel companies, land freight, and ancillary canal business of the service sector. While shipping and logistics companies are proving to be strong for investment purposes in 2017, there's a high likelihood that this sector will always be a great place to invest in Panama. It's expected to continue with future growth, as Panama itself continues to grow.
Incentives for Investing in Panama

Panama is offering incentives for those investors/property developers who are interested in Panama City's Old City. They won't last forever, but if you're going to take advantage, some of the benefits are well worth it. For example, any income you make from the sale or rental of your property is exempted from your income tax for 10 years. You can deduct 100 percent of renovation costs from your taxes, and you won't even have to pay any duties on any imported materials for said renovation. Combine those already great incentives with the fact that you won't have to pay property taxes for 30 years and you won't have to pay transfer taxes if the property costs you $50,000 or more. If you're going to invest in real estate in Panama, it may not hurt to take a look at where these incentives could apply.
The bottom line is that it's just as important as ever to make sure you're investing in foreign –markets. Remember that this is a great way to expand your portfolio and to keep your investments strong. Just make sure you are choosing the right countries in which to invest, and you'll be glad you made the leap. Panama is a strong starting point with low risk since it has the third-largest economy in Latin America.
Here is probably the most extensive ebook on Everything You Ever Wanted To Know About Eliminating Your Taxes, Protecting Your Assets And Regaining Privacy Over Your Life And Investments. It is called The Ultimate Guide To Going Offshore.  Visit our bookstore to purchase it today!
I hope you enjoyed reading this article: Investing Abroad in Panama. If you have any questions, please contact our office HERE.
FREE GUIDE! Get Essential Information on Protecting Your Assets
18 STEPS TO IMPLEMENTING YOUR PLAN B
I've included some great articles for you to read, enjoy!
Panama Friendly Nations Reforestation Visa
Interested in a Panama Residence?
Retiring In Panama: 8 Things Expats Need to Know
Top 16 Reasons to Move To Panama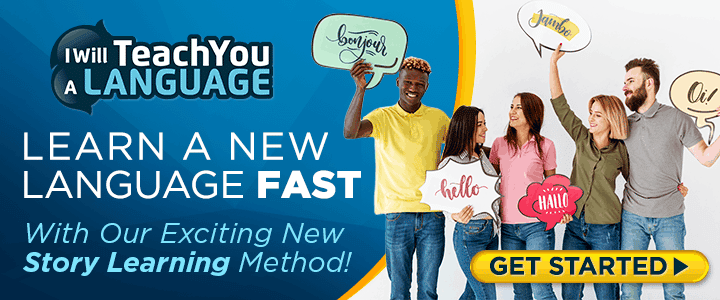 Like Our Articles?
Then make sure to check out our Bookstore... we have titles packed full of premium offshore intel. Instant Download - Print off for your private library before the government demands we take these down!