Bocas del Toro Panama Real Estate for Sale and Rent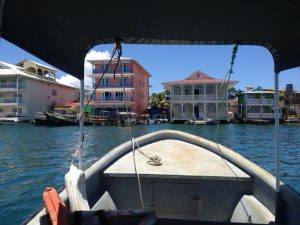 Bocas del Toro Panama real estate is as diverse as the lifestyle here. From owning your own jungle lodge, modern villa, beach house, ocean view condo, to living on your boat in one of the marinas. This funky, laid back, colorful, and very fun Caribbean town has a property to suit anyone's need. And keep in mind you will probably want to own a boat to get around. Or you can always just take the boat taxis that are available all over town…
If you've been to any Caribbean country of note, you'll realize the difficulty one has trying to describe life there using words. Bocas del Toro, Panama is one such place. The people here seem to have worked collectively, and diligently, to maintain this Caribbean gem's enchanting natural atmosphere. If you're not careful, you could easily get lost in these islands and the hundreds of seductive places that are just begging to be enjoyed by anyone with a dream and the fortitude to make that dream come true here in Panama.
Top Ten Caribbean Islands to Live On: Bocas del Toro  — Islands.com
Voted One of the Worlds Best Secret Beaches — The Travel Channel
One of The Most Amazing National Parks on Earth — Huffington Post
One of the Hottest Beaches in Central America — Forbes Traveler
Of course, over time, this Panamanian gem has been polished exquisitely. Bocas del Toro is a rare co-existence of earthy eco-tourism, snorkeling, boating, and other natural experiences melded with the opportunity to enjoy some of the finer, more sophisticated things that living in Bocas del Toro, Panama offers. Fine wine in an upscale restaurant only adds to the experience as you're never far from either something to see or do. And the best part is you can get there in your own boat.
Make no mistake though – Bocas del Toro in Panama is not lost in time. Those who choose to invest in vacation property or live in Bocas del Toro full-time do so with the amenities that make life comfortable – with a few caveats that only add to the charm, beauty and wonder that this Caribbean diamond offers. The people here are diverse and welcoming – much like the community of expats from around the world who have called Bocas del Toro home.
And, if you think this place and its population are welcoming, you'll be eager to check out the equally-welcoming opportunities for real estate in Bocas del Toro. From untouched lands of relaxation to more funky settings of convenience and camaraderie, there's something for everyone who chooses to invest and or live in Bocas del Toro. If you're ready to let the ocean breeze bring you here in search of the perfect Panamanian property or home, we're ready to carry you the rest of the way and help your perfect location among the sparkling waters, endless beaches and natural beauty that can only be found in Bocas del Toro.
To see more about Red Frog Real Estate in Bocas del Toro – click here
Please look over our Bocas del Toro Panama real estate listings below. Interested in panama citizenship?  Get in touch with Escape Artist to guide you through it.