Teak is one of the most highly valued commodities in the world right now. The material is widely used across Asia for construction purposes and across Europe in ship repairs. Let's discuss how to invest In Panamanian Teak.
Since it's so widely used by people for various purposes, it's being harvested far faster than it's grown—because of which the wood is also quite rare. Prices for teak have consistently risen over the past 20 years and it's quite likely that the prices will keep on rising for the next few years.
For these reasons, Teak investments are one of the most lucrative, offering returns comparable to those in precious metals. Ever since Myanmar banned Teak exports to Asia, a large part of the demand from Asia and even Europe is now catered to through South America. Panama is one of the main sources of Teak in the global markets at the moment. Given the countries climate—perfect for cultivating Teak—investing in Panamanian Teak plantations provides the perfect springboard to grow your wealth.
Why Do People Want To Buy Teak?
Teak is one of the most durable forms of hardwood found in the world. Owing to the specific needs of the tree, there aren't a lot of ecosystems that can support the plant which only adds to its rarity. The plant is also fire resistant, impervious to termites and other pests, and it doesn't rot at all.
These characteristics explain why it's in such high demand for ship repairs and real estate. Anyone who uses teak in their ships or construction won't have to worry about making repairs for a very long time. People consider Teak as a long-term investment and will pay handsomely for the hardwood—which is exactly why it'll pay to have holdings in Teak plantations.
Panama's Centrality In Global Trade
One of the reasons why I keep asking people to invest in Panama is because these holdings put you in the center of all global trade. The Panama Canal is one of the largest transits and free trade zones in the world. Literally half the trade in the world passes through the Panama Canal and for this reason the region is also home to a thriving hub of international trade. Assuming that you set up shop in Panama, you'll find yourself at the focal point of all global Teak trading. 
Therefore, setting up in the country is the ideal spot for anyone looking to make fairly high gains in through the Teak market. Ever since India and China also diverted their attention to Panama for Teak, the country's become the hub of teak for two of the largest economies in the world. Just imagine, you can be a part of the market that caters to the Teak demand for over a third of the whole world's population.
Panama also has some of the most convenient tax regimes in the world, mostly designed to facilitate investments in the economy. The government is also looking to promote eco-tourism, which is why it's also incentivizing investments in Teak plantations.
The Potential For A Second Passport
Among the many financial advantages of investing in Teak, the incentives offered by the government also include a special green visa known formally as Panama Reforestation Investment Visa. The visa requires people to make a minimum investment of $80,000 in land set aside for agricultural development in return for an expedited citizenship approval process. 
The Panama Reforestation Investor Visa states the following:
"Foreigners that invest in their personal names or through a legal entity in activities of reforestation or authorized forest plantation, or any other activity authorized by the National Environmental Authority (ANAM), of at least five (5) hectares and whose minimum investment be Eighty Thousand dollars ($80,000) will be able to request this visa."
In case of including dependents (Spouse or Children) in the Panama Reforestation Visa, the investment should be increased by Two Thousand dollars ($2,000) for each dependent.
At the end of 5 years, you can apply for a passport and citizenship. With a Panamanian passport in hand, you can travel to 140 countries visa free or visa on arrival, and can live in peace in one of the most affordable countries on earth at the moment. With the returns you'll make on the teak plantation, you'll create a pretty valuable nest egg for yourself.
Experience the Insider community that takes your international lifestyle to the next level. Download your FREE guide
"18 Steps to Implementing Your Plan B" instantly!
Here is a way to ensure your children have money set aside for their college fund or to buy a new home when they are grown. Don't let this amazing opportunity pass you by. So, to obtain further information or to place an order, please contact us.

The Returns On Teak Investments
I've been in touch with some of the people over at Teak Hardwoods, who're holding land prepared for Teak plantations in Panama. According to their figures, people can make a return of as high as 275% if they invest in their plantations. These plantations are divided into parcels of land with Teak trees at varying ages.
Panama #1 Investment Plan
Sold Out
Panama#2 Investment Plan
Some of the notable features of this plan include:
23.4 acres of Teak plantation.

11 years from harvest.

You can also apply for residency through this plan. 
Panama#3 Investment Plan
This plan includes the following features:
8.19 acres of Teak plantation.

25 years from harvest.

Cheaper land priced at $6880.
These people are one of the leading advisors on immigration to Panama. They handle all of the paperwork and the documentation involved in the process. It's important to note that you'll need a Panamanian lawyer to apply for Panamanian citizenship and these guys work with some of the best lawyers in the country. You won't have to worry about a single thing, and they will process the paperwork within days of application.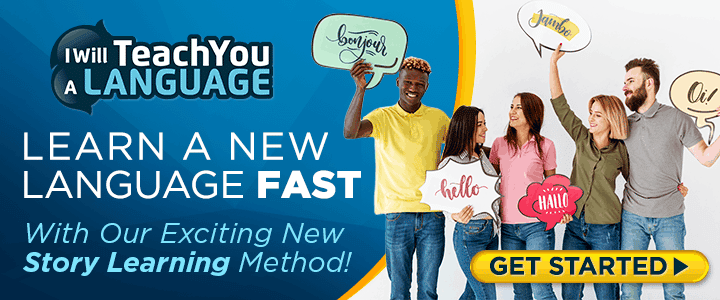 Conclusion
Panama is one of the fastest growing economies in Central and South America. The presence of the Panama Canal, the trade that flows through Panama and rising Teak valuations make Panama the best place to invest in Teak. The people at Teak Hardwoods are a team of very reliable people who can handle the entire immigration process for you as well.
If you're thinking of making an investment in Panama, you have all the ingredients for the makings of a long-term financially lucrative investment plan. With the team at Teak Hardwoods and the trends of Teak prices in the long-run, there are fewer investments that would pay as much as a holding in Panamanian Teak plantations. With a Panamanian passport and these holdings, you'll be all set for a long and comfortable retirement.
I hope you enjoyed reading: A Guide on How to Invest In Panamanian Teak. Here are a few articles on Teak that I'm pretty sure you will enjoy reading:
The Ultimate Guide To Investing In Teak Wood
Top 16 Reasons to Move To Panama

Like Our Articles?
Then make sure to check out our Bookstore... we have titles packed full of premium offshore intel. Instant Download - Print off for your private library before the government demands we take these down!