6 Reasons You Should Move To Ecuador.
Of all the places in Latin America, Ecuador stands out as one of the most developed and beautiful locations throughout the continent. There are places where you move because you have a great job or hold a lot of investments and there are places where you move to because they're just great places to live in—Ecuador is both. The country is one of the more promising Latin American nations, close at the heels of Colombia and Panama. They have a very open investment-friendly economy and extremely welcoming of foreigners from across the world. Let's discuss 6 Reasons You Should Move To Ecuador.
I've been following the current affairs in the country pretty closely over the past few months, and I think that it's time that more people start learning about this beautiful country. For one thing, the country needs an influx of foreign investment and talent, and for another, there are significant financial potentials in the country for those that do make Ecuador their home. Finally, there's the fact that no other place in the world is as beautiful as the urban-natural sprawl in Ecuador. So I write this blog to explain to more people why they should really to Ecuador. 
Some Initial Thoughts
Sometimes I feel that the internet has done everyone a massive favor by placing an unlimited source of information at their disposal. Reading the narrative people have going for Ecuador is making me reconsider my valuation of the internet. As it stands, the country's in the middle of a major debt crisis that it's trying to relieve with assistance from the IMF. The aid is a huge $4.2 billion fund awarded to improve the economy's liquidity crisis in return for implementing certain economic measures. 
These conditions include taking fiscal austerity measures and creating incentives to help restructure the economy. There's considerable emphasis on opening Ecuador's economy to greater FDIs and creating avenues for foreign investors to inject more capital into the economy. There's also an export-oriented development plan, requiring the government to reduce fiscal expenditures and improve supply-side efficiency. As the government cuts spending on wages and social security, the lower wages might contribute to a price reduction that makes Ecuadorian exports less dear in the global economy. This is effectively a two-tiered approach that creates room for greater efficiency, reduces tax burdens on investors, and sets the path for the economic development of Ecuador.
The detractors of this economic plan claim that there is absolutely no way that this plan might succeed since the dollar is pegged far too high. While it's a hazard making any economic policy that people will have something to say about, these people are one of those safe-playing proponents of unimaginative and destructive economic policies. These are the same people who tell you not to make risky investments like real estate or precious metals because "there's no telling what will happen." The problem with their economics and financial advice is that they've learned these "rules" of investing, and they never shift from them. They play around with people's money, to make huge commissions like lapdogs of an exploitative state system. With their thoughts and remarks, they convince people to steer clear of what they deem risky investments, creating investment bottlenecks that threaten economic stability and individual financial growth. These very same people have tried to convince the world not to shift its funds to Ecuador, even though the advantages are right there in their face. Contrarian investors, on the other hand, are more than willing to step in because they realize something that everyone else, in their zeal to play safe, are blind to see—Ecuador is the next emerging economy in South America. 
Through their skewed economic analysis and false predictions, these conformist investors effectively convince people to stay out of markets like Ecuador. In the process, they keep lining their pockets with cash, and not even keep the money, but pay taxes and other financial penalties to the state system that's brainwashed them. It's idiotic really—they take people's money and not even for themselves. 
Ecuador—Current Economic Conditions
One of the reasons why Ecuador faces a budget shortfall is the fuel subsidies, which cost the country $1.3 billion annually. A few weeks ago, Ecuador President Lenin Moreno slashed these subsidies and sparked nationwide protests that kept the country's oil production paralyzed until these abated when the subsidies were restored. According to analysts, the only option left is to lay off public sector employees, if the government is to cut its spending, but the president is balking at the decision. 
This is where the need for foreign investment comes in. The reason why the Ecuadorian government is hesitant about cutting jobs is the resulting unemployment—a problem that arises out of fewer opportunities for private employment. This gap can be easily filled with the introduction of bills like the Organic Law for Productive Promotion, Attraction of Investments, Generation of Employment, and Stability and Fiscal Balance. The bill offers tax exemptions for up to 15 years for any new investments in specific priority sectors of the economy. These priority sectors include the agro-industry, petrochemical industries, and other public amenities like water and electricity. What people don't realize is that these sectors essentially form the core of international trade conducted by Ecuador. The introduction of these laws puts you at the center of Ecuador's global trading markets, in a country that's already pretty cheap to operate in.
The people saying that there's no way that the Ecuadorian government is going to recover from its economic crisis don't understand how economics works. Assuming the government lays people off— you get access to a large group of skilled labour ready to take up these jobs. The low wage rates will effectively give you greater profit margins while keeping your expenses down. There's a kickback too—the Ecuadorian government might very well recover from its economic crisis. The lower wages and the influx of labour into the market and with the tax exemptions, the smart producer will always offer lower prices than its competitors. So even if Ecuador uses the US dollar, it's not likely that the plan will fail.
Increasing FDIs In Ecuador
It's a mark of how effective these policies are turning out to be considering the improvements in Ecuadorian FDIs in the past quarter. Despite the civil unrest, the country's resumed its oil production and exports, while enjoying an FDI increase of 52% at the end of last quarter. Things are working out for Ecuador, and anyone who disagrees doesn't know what they're talking about.
Reasons To Move To Ecuador
Now that I've laid to rest some of the doubts concerning the economic state of affairs in Ecuador, there's plenty more to say about why it's the place to move to. 
1. Convenient Tax Systems
Ever since the Ecuadorian administration introduced the Organic Law, the business environment became exponentially more feasible for the individual investor. Considering how the Ecuadorian government isn't charging any taxes says a lot about how much profit potential exists in the economy. When you add to this mix the encouragement to invest in priority sectors, you get to capture all of Ecuador's trading markets under the banner of any businesses you set up. It's not just the taxes— Ecuador's selling its trade market shares to anyone who'd like to take a crack at it. Additionally, the government doesn't charge any payroll taxes and minimal property taxes. 
Experience the Insider community that takes your international lifestyle to the next level. Download your FREE guide
"18 Steps to Implementing Your Plan B" instantly!
2. Beautiful Landscapes And Geography
Ecuador is one of those countries in the world that have preserved much of its natural cover while maintaining a fairly decent urban infrastructure at the same time. The country is a beautiful amalgamation of coastal plains, highlands, and jungles. If you're looking to live in a country that gives you a taste of each type of climate, Ecuador's the place to go.
In addition to this geographical versatility, the weather is one of the mildest across any other country in the world. If you're going there to relax and live a comfortable life, there's no better place besides Ecuador, which offers the same comfort.
3. Something For All Thrill Seekers
Considering the versatility of geography, there's plenty of things for people to do in Ecuador. In the highlands, people have the option of going kayaking, mountain climbing, mountain biking, and sight-seeing at the active volcanoes in the region. Many individuals who retire at an early age frequent these adventure-sport spots to get the most of the adrenaline rush offered by rugged landscapes of Ecuador's highlands.
For those looking for something a bit mellow, the coastal region is filled with businesses that take you whale watching and scuba diving. The marine ecosystems around Ecuador are some of the most vibrant, owing to the lack of industrial activity in the region. This is why millions of people go to Ecuador to enjoy the clean beaches which remind you of the Caribbean with their beauty. 
4. A Land Filled With History
Ecuador is one of those regions which were once occupied by the Aztecs and Incan civilizations for thousands of years. With the arrival of the Spanish to the continent, the Aztecs and Incas were wiped out, but there are plenty of historical landmarks that point out their existence and ways of life. For the history buffs, there are plenty of archaeological sites they can visit till they can't explore more. 
The Tulipe-Site Museum is one of the most notable archaeological digs in Ecuador. The place is said to be occupied by the pre-Incan Yumbo civilization that was the progenitor of the Incan people. Similarly, you have places like Cochasqui Research Park, which was once the home of the Quitu-Cara people and the Ingapirca Archaeological complex.  Each of these places represents the cultural wealth of human civilization as a whole and represents one of the starting points of where our ancestors came from. If you're looking to learn lessons from history, Ecuador is one of the places you should live in.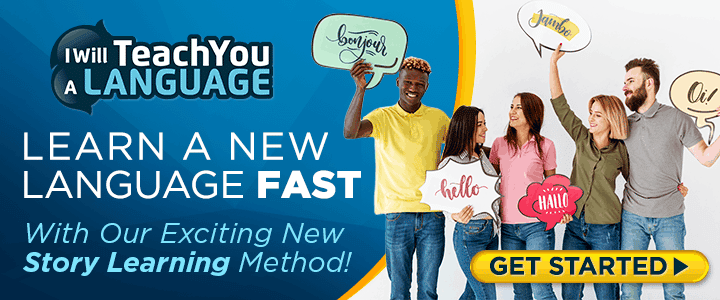 5. Low Cost Of Living
This really applies to all the places in Latin America, irrespective of whether the country uses the dollar as currency or not. If you're living frugally, your cost of living is less than $1000 because everything's cheap in the country. The real estate and rents aren't high, fuel is pretty cheap because of government subsidies, and anyone with some wealth can live like a king in the country. 
6. Existing Population Of Expats
People assume that living in a country like Ecuador would be very inconvenient because of cultural barriers, but they can't be farther from the truth. Currently, the country is a very popular destination for retired expats from around the world. It's one of those things which makes Ecuador a culturally vibrant place and easy to settle down in.
Although the national language of Ecuador is Spanish, most people in the country are fairly fluent in English. This makes things a lot easier because you won't have to learn Spanish from scratch. It reduces the problems associated with fitting in or resettling because you not only have expats living there but also because the language doesn't get in the way of your day-to-day activities.
Conclusion
I hope you enjoyed: 6 Reasons You Should Move To Ecuador. Given all of these reasons and Ecuador's steadily improving economy, there's very little reason why you shouldn't consider moving to the country. Anyone looking to invest in the Ecuadorian economy can make a fair bit of money in the country, and anyone looking to retire can settle in quite conveniently. With the future of Ecuador secured, despite people making stupid and uneducated claims about the country's true worth, and the vibrancy of the culture, I think Ecuador should be on everyone's radar. 
Are you ready to start the visa process? If so, contact us today and speak to our trusted partners in Ecuador!  How about more information on moving to Ecuador? Contact us now!  There's really no reason to wait, begin your expat journey!
Here are some additional articles on Ecuador, please enjoy!
A Case For Immigrating To Ecuador
Economic Opportunities in Ecuador 
The Path to Ecuadorian Residency
Top Residency and Visa Options: Costa Rica, Ecuador, and Chile

Like Our Articles?
Then make sure to check out our Bookstore... we have titles packed full of premium offshore intel. Instant Download - Print off for your private library before the government demands we take these down!