Economic Opportunities in Ecuador. 
After the recent IMF bailout to shore up the capital flight and impending liquidity crisis in Ecuador, the administration is pushing for greater fiscal development in the country. The government has already announced increasing the production of oil to 600,000 barrels from 550,000 once it leaves OPEC. I hear similar news of gold exportation, infrastructural development and the creation of a port that will handle traffic coming in from the Panama Canal.
Interestingly enough, the funding for these projects comes from private investments rather than from governmental—encouraged by recent income tax cuts introduced in recent days. The bottom line is that Ecuador is on the path to economic recovery and might even surpass expectations if things continue as they have in the past couple of months.
Even now we see FDI flowing in floods to Ecuador—increasing by 52% over the last quarter to break the cycle of economic downturn that the experts said would persist. This narrative that Ecuador isn't a place to move to or invest in isn't doing any favors to anyone and the same experts must be more thoughtful about what they say.  The people who actually know what they're doing realize that Ecuador is a gold mine in the making.
For further information, check out this podcast from The Expat Money Show with Mikkel Thorup – 110: How To Move To Ecuador Complete Master Class – Marcos Chiluisa
Recent Developments in Ecuador
Contrary to popular belief, the IMF bailout isn't the stepping stone towards the demise of the Ecuadorian economy but the impetus it needed to offer people greater financial freedom. Given the financial obligations on Ecuadorian government, they need to figure out a way to reduce their expenses. In this process, the government's looking to increase opportunities for private employment to take away the wage burdens from payments to public servants. 
To assist with the process, the Ecuadorian government has introduced changes in its tax policies to improve fiscal balance. One of the notable changes in Ecuador's approach to economic development is the incentives scheme offered to all investors. The Organic Law for Productive Development, Attraction of Investments, Employment Generation, And Stability and Fiscal Balance is the first of its kind ever seen in Ecuador's history. I'll go through the salient features of the Law for your purposes and refer to the law as the Investment Law.
Ecuador's Investment Law
The Investment Law offered a wide range of financial remission which extended to taxes, interest payments and other financial obligations on people. The erasure of financial penalties effectively freed up capital that was otherwise lacking in the economy since it was tied to tax/interest payments. Additionally, the law offered the following tax exemptions to private investors:
Income tax exemptions for 12 years in priority sectors if the corporation works from outside the key metropolitan areas of Quito and Guayaquil.

The same exemptions for 8 years in priority sectors if the corporation works in Quito and Guayaquil.

15 year exemptions for investments in:

Prioritized industrial sector

Agro-industrial sector

Agro-social sector

Exemption from import taxes for capital and raw material.

Dividends paid to shareholders residing abroad.

Full exemption from currency exit taxes if the company reinvests 50% of its profits in a given fiscal year.

Possible 15 year exemptions on income taxes and down payment if the investments are made in basic industries.
For anyone interested, priority sectors include:
Agriculture

Agro-forestry

Petro-chemistry

Pharmaceutical

Biotechnology

Logistics

Metal working

Tourism
The basic sectors include:
Smelting and refining of copper and aluminum

Hydrocarbon refining

Cellulose industry

Construction and repair of naval vessels
Impending Business Development Measures
Reports rolling out of Ecuador point out that business activities and investments are well on their way to help improve the country's financial standing. Some of the more notable news includes:
Petrochemical Industry
In light of the decision to increase oil production in Ecuador, the government has recently announced an auction for eight new high-potential oil field blocks to be sold. Interested parties include plenty of foreign investors coming in from China, Europe and other major countries around the world. Considering the expected downturn of oil prices in the coming future, Ecuador is hoping to make more money by selling more oil than ever before.
With the reduced taxes and exemptions from import duties, the Ecuadorian government has made it very easy to inject capital into the petrochemical sector. Interested investors would do well to consider moving in to the oil fields in Ecuador because the lower prices will be offset by the low cost of operations and greater demand for oil in global markets.
FREE GUIDE! Get Essential Information on Protecting Your Assets
18 STEPS TO IMPLEMENTING YOUR PLAN B
Logistics Markets
The government is also welcoming investments in the logistics industry, by creating a massive road development plan which requires initial capital worth $3.798 billion. Reports indicate that 95% of all the investments will come from the private sector to provide them a path to the export market. 
This comes in conjunction with the creation of a seaport requiring investments worth $538 million initially. According to reports, the port can accommodate 750,000 TEU worth of cargo in the first phase and later will accommodate 1.5million TEU once it's working at full capacity. There are also additional plans of creating a new free trade zone to accommodate greater trade.  With the development of road infrastructure and the creation of a free port, it's very likely that Ecuador could become one of the entryways into Latin American consumer markets. 
Real Estate
Apparently, European investors are also looking to invest nearly $80 million in the real estate market looking to make money off tourism in the country. Ecuador is known for its pleasant weather and rich history, thus it welcomes nearly 1.6 million tourists every year. Considering the new infrastructural improvements expected in the country, tourism is bound to spike in the near future as well. 
In Conclusion
Moving to Ecuador or investing in the country is perhaps one of the best decisions anyone can make. With the new investment opportunities and smart maneuvering on part of the Lenin Moreno, the country's become quite a stable place. With the tax incentives and foreign interest in its economy, there's no better time than now to resettle into the country because it's bound to grow substantially in the near future. 
I hope you enjoyed reading: Economic Opportunities in Ecuador. For more information on immigration into Ecuador, please contact our partners Ecua Assist here. 
I've included some great articles for you to read, enjoy!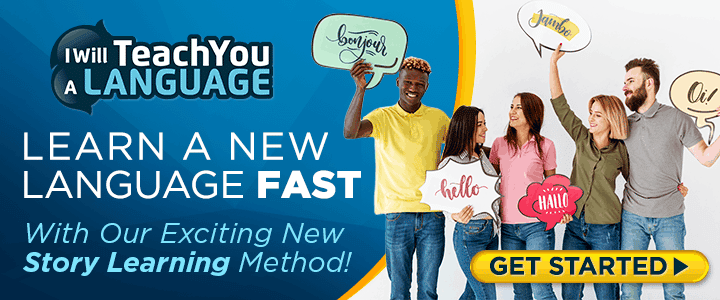 A Case For Immigrating To Ecuador
6 Reasons You Should Move To Ecuador
Like Our Articles?
Then make sure to check out our Bookstore... we have titles packed full of premium offshore intel. Instant Download - Print off for your private library before the government demands we take these down!