I've already written extensively on the importance of capital mobility and how it makes your investment plans much more effective. With a consistently changing economic environment, you need to move money around within seconds to beat the market—this time around, I've also emphasized the economic collapse in Hong Kong and the US-China trade war. I feel like there's still a huge knowledge gap with respect to how rapid money transfers can help you maintain and grow your wealth.
This is more a conversation about the nature of financial and commodity markets which demand that you make fast moves rather than about speed of transfers. Since markets change within seconds and since your actions hardly affect the market in a meaningful way, you need to navigate the currents and respond as quickly as possible. You really can't change the economic dynamic in Hong Kong but only respond to these changes to save yourself—faster and secure money transfer is the only way to make that happen.
The Global Economy From A Micro Perspective
It's pretty easy to make value judgments looking from a bird's eye view—we know it's a bad thing that Hong Kong, China and the US are on the verge of a recession. We also understand that this won't bode well for the individual investor but how exactly will this affect us, is a question we have yet to answer. I think an individual case study might help us better understand the implications of a financial collapse and having a great money transfer service provider.
The case study is based on one of my clients who asked me for advice on the best way to move their money out of Canada. 
Initial Conditions
Investor A is concerned that his money will be left behind in Hong Kong if the Chinese government decides to impose martial law in the country. Since China can't raise finances for itself and investor confidence in Hong Kong is dwindling, they're trying to figure out how to get their money out and what they can then shift their money into. 
At the moment, A has no offshore bank accounts and uses conventional ways of transferring money and is one of the people contributing to the $30 billion cost incurred in the process. On average, they pay 7.14% of the entire sum of money they transfer and also maneuver around the exchange rate fluctuations.
As the situation in Hong Kong worsens and trade war stays unresolved, they see currencies fluctuating, their transfers getting more expensive and the risk of capital controls gets real. A realizes that it's time to move their funds abroad and maybe add commodities to their portfolio  and ditch securities investments since stock markets around the world are becoming volatile. There's a catch though—these exchange rate fluctuations are making it difficult to save money on transfers as well. Even if they transfer a minimum of $100,000, A will need to pay $7140 separate from the exchange rate charges of the transfer service provider.
In this situation A needs to get their money out and make some fast moves because even the commodity markets are spiking because of global economic uncertainty and the whole world is investing there. Now A's stuck and they come to me for advice about what to do—this is the plan I suggest:
Step 1—Move Your Money To Belize
The vice president of Caye International Bank in Belize just told me that they're accepting clients from Hong Kong. The minimum deposit balance is $1000 and they operate across all major cities in the world. A can set up an account online and pay a fraction of the fees charged by other offshore banking service providers (these guys charge anywhere around $250,000).
It's pretty easy to pay these guys the $1000 and you've set down a financial base that A can use to direct any future financial activities. Belize is a well-known tax haven and A won't be burdened by any financial penalties or tax rates as well. With this step, A will have established a place where they can send their money and didn't have to pay huge fees for the transfer. 
Step 2— Find A Money Transfer Service Provider
This step is a little tricky because A needs to invest money into the commodities market and needs to move money out of the Hong Kong financial sector as well. I tell A to get in touch with moneycorp, who offer some of the best money transfer services in the world. Their transfer fees are low for on online transfers,and they deal in over 120 currencies and let you make transfers 24 hours a day. 
The company also works with major corporations like CNN, the Guardian, Daily Mail, Gatwick and the Sainsbury Bank which reflects the quality of their services. Using their services A can transfer all of your funds to the Caye International Bank to redirect their investments to their preferred destinations.
Experience the Insider community that takes your international lifestyle to the next level. Download your FREE guide
"18 Steps to Implementing Your Plan B" instantly!
Step 3—Store Your Precious Metals

The next thing A needs is to get at least some part of their wealth into precious metals and set up a precious metals holding and storage.   Asset Strategies via The Perth Mint offers extensive gold storage services and will also acquire gold and other precious metals for you.
I get A connected to the people over at Asset Strategies to help them create a cushion against the fall in financial markets from the aftermath of the Hong Kong, US and China economic collapse. The gold will help them maintain their wealth and they can rest in ease knowing that their money's safe.

In Conclusion
Using the services from Moneycorp, A can move their investments into different commodities like Teak hardwood or property or precious metals. Moneycorp allows A to move their money around as they please and with Caye International Bank as their preferred banking service provider, A will enjoy the greatest degree of tax minimization possible.
In conclusion, what may have seemed like an inescapable financial trap was easily solved because of the availability of offshore banks and great funds transfer service provider.
I hope you enjoyed reading: Offshore Banking and a Great Money Transfer Service Provider . If you put yourself in A's spot, maybe you can see your way clear of keeping more money for yourself and giving less of it away!
Here are a few additional articles I know you'll love!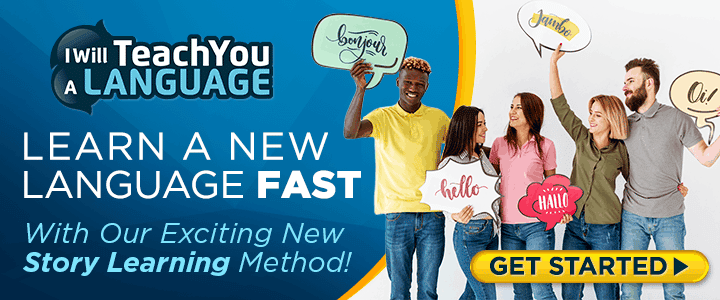 The Ultimate Guide To Going Offshore
Shifting Precious Metal Investments To Panama – The Tax Benefits 
Understand The 4 Common Types Of Banking Institutions 

Like Our Articles?
Then make sure to check out our Bookstore... we have titles packed full of premium offshore intel. Instant Download - Print off for your private library before the government demands we take these down!