Top Residency and Visa Options: Costa Rica, Ecuador, and Chile.
Last week, we discussed the residency programs of Belize and Panama. While I personally believe that Panama is the absolute best 2nd residency in the world as a Plan B program, there are numerous other options out there.
This week, we'll look at three more countries that are popular 2nd residency options for North Americans: Costa Rica, Ecuador, and Chile. This is great information for people looking to move or relocate part-time overseas.   
Costa Rica
Why Costa Rica?
Costa Rica is internationally renowned for its natural beauty. It has an abundance of natural attractions including volcanoes, lakes, wildlife, and rain forests, which position the country as a highly desirable tourist destination. Costa Rica is also a peaceful and clean country, having no formal military and generating an astounding 98.1% of its electricity from renewable sources in 2016.
The two most common residency programs in Costa Rica are the pensionado and the rentista. The pensionado is generally for retirees, while the rentista is for those who are not yet retired and have sufficient funds so that they are not required to work while in Costa Rica.
Here's a great podcast with Gill Phelan about moving to Costa Rica
Pensionado:
Must submit proof that one receives at least $1,000 per month from a pension, annuity, or other retirement income. A spouse may be included under the same pension income.

Prove at each renewal that you still receive this.

Must visit Costa Rica at least once per year.

Must pay to national social security and medical benefits plan.

The first 3 years are considered Temporary Residence, and after the third year, you can apply for Permanent Resident status.
Rentista:
Proof that one receives at least $2,500 per month from a guaranteed income source (cannot come from employment, salary, or tips) for a minimum of 2 years.

Prove at each renewal that you still receive this.

Must visit Costa Rica at least once per year.

Must pay to national social security and medical benefits plan.

The first 3 years are considered Temporary Residence, and after the third year, you can apply for Permanent Resident status.
In addition to these two residency types, there is also the Inversionista residency program, which does not require one to prove any sort of income but does require a one-time investment of $200,000 into a Costa Rican business or government-approved program. This program requires one to live in Costa Rica 6 months out of the year, as well as to sign up for the government health program.
Can it lead to citizenship?
Yes, after 7 years as a resident of Costa Rica. After 5 years for citizens (by birth) of Central America, South America, or Spain.  
For further information, check out this podcast from The Expat Money Show with Mikkel Thorup – 096: How To Be a Digital Nomad – Kristin Wilson
Ecuador
Why Ecuador?
Ecuador has become a popular location for those interested in obtaining a permanent second residency. The low cost of living is a major factor. By living in Ecuador, one can greatly reduce their cost of living from what they would pay for an equivalent lifestyle in the United States or Canada. Another big factor is the environment, which offers consistent warm temperatures throughout the year.
Ecuador offers a wide variety of permanent residency visa options. Currently, there are a total of 7 permanent residency visas available to foreigners wishing to obtain permanent residency in Ecuador:
Requires proof of a monthly income of at least $800 per month for the applicant and an additional $100 per month for any dependents.

9-II: Real Estate Investor Visa

Must purchase property in Ecuador and register the property in your name. Minimum property value required is $25,000, with an additional $500 per dependent.

9-II: Certificate of Deposit Visa

Requires investing in a CD in an Ecuadorian bank. May also purchase shares in an Ecuadorian company. Minimum investment is $25,000, plus an additional $500 per dependent.

9-III: Industrial Investor Visa

For those wishing to become involved in the export of agricultural products, livestock, or minerals.

9-IV: Legal Representative, Work, or Religious Visa

For legal representatives of companies domiciled in Ecuador, technical experts with indefinite work contracts with companies established in Ecuador, or members of religious organizations.

9-V: Professional Visa

For those with university degrees who wish to practice their profession in Ecuador. Applicants must fulfill the Ecuadorian requirements for such practice.

9-VI: Dependent Visa

For those who are economically dependent on a spouse or blood relative with an approved immigration visa.
Fees:
$50 for the application and $500 once approved. For dependents – $30 for the application and $300 once approved. Note that applicants 65 and over receive a discount on application fees.
For more information on obtaining a resident Visa please contact our partner in Ecuador.
For further information, check out this podcast from The Expat Money Show with Mikkel Thorup – 110: How To Move To Ecuador Complete Master Class – Marcos Chiluisa 
Chile
Why Chile?
Chile offers a safe and modern lifestyle within Latin America. In fact, it is only behind the United States and Canada, within the Americas, in terms of standard of living. Chile also boasts very low levels of corruption, some of the lowest in the Americas. Additionally, Chile offers endless business and investment opportunities. It is a beautiful country that is very geologically diverse, from beaches to mountains. These are just some of the reasons one may want second residency in Chile.
Chile offers two different tracks of residency, the rentista track and the "lump sum" track. Depending on the applicant, one may make more sense than the other.
Track 1: Rentista Visa:
Demonstrate regular monthly or quarterly passive income.

No fixed amounts, though $1,500 for a single applicant plus $500 per each dependent is the commonly accepted minimum.

No age requirement.
Track 2: "Lump Sum"
Exclusively for those of retirement age (55+) who can demonstrate financial independence through liquid assets.

Must show brokerage accounts, bank accounts, or retirement account (or combination of the above) statements of at least $125,000 for single applicant, plus $25,000 per dependent.
Track 3: Business
Intended for those who wish to open a business in Chile.

Must start your company within three months of obtaining your temporary residency.

Company must be operating and contributing to Chilean economy.
Requirements:
After applying for one of the above residency tracks, you are granted a temporary residency visa.

After maintaining temporary residency status for 185 days, one can apply for permanent residency status. For those on a work visa, you must remain in Chile for 2 years uninterrupted.
The permanent residency visa is valid for 5 years and can be renewed indefinitely. (If Chile is left for a period of longer than 1 year, permanent residency will be revoked.) In order to maintain permanent residency status, you must visit Chile at least 1 day each year or file with a Chilean consulate stating the reason(s) why you could not travel to Chile that year.
Documentation required:
2 color passport photos with passport number or RUT on them.

Copies of all of your passport pages and both sides of your Chilean ID card (if you have one).

Certificate of your entries and exits from Chile (from the International Police).

Certification from the International Police in Chile showing you have no criminal history.

Proof you can financially support yourself (bank statement or proof of income).

A medical report.

A statement explaining why you want to live in Chile.
All of these documents must be presented to the Department of the Ministry of Foreign Affairs in Santiago at least 2 months before your temporary residency visa expires.
Benefits:
Will likely make getting a job in Chile much easier.

You can apply for loans and mortgages.
You must have temporary residency before you can apply for permanent residency. However, there is no monetary requirement, other than to prove you can support yourself financially. It can lead to citizenship after 5 years.
Conclusion
I hope you enjoyed this article Top Residency and Visa Options: Costa Rica, Ecuador, and Chile. All 3 countries have so much to offer.  The weather, cost of living, food; so much to take into consideration.
To contact our office, please Contact Us. Or to start the process of a permanent residency to any country, or for more information to decide which country you are best suited for.
I would like to add in a few articles that you may really enjoy on Costa Rica, Ecuador and Chile.
17 Things You Might Not Know About Costa Rica
Top 10 Things to See & Do in Ecuador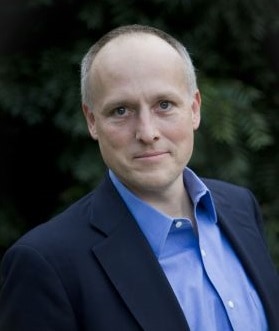 Michael K. Cobb is the CEO and co-founder of ECI Developments which has properties throughout Latin America. He speaks all over the world on international real estate and is a board member of the National Association of Realtors.


Like Our Articles?
Then make sure to check out our Bookstore... we have titles packed full of premium offshore intel. Instant Download - Print off for your private library before the government demands we take these down!