The Path to Ecuadorian Residency.
Ecuador is quite a welcoming nation, all things considered. There aren't a lot of restrictions to entry or gaining Ecuadorian nationality, and compared to other countries, it's far less stringent with its immigration laws. Now, especially, is an ideal time to move to Ecuador since they introduced new tax laws and minimized tax liabilities on business owners. If you're looking to make investments in foreign markets and grow your wealth, you should really consider Ecuador as a destination for your investments and to move to. Let's talk about getting residency in Ecuador.
Organic Human Mobility Law
The OHML (Organic Human Mobility Law) sets down the laws that regulate the activities of foreigners in Ecuador. This is a comprehensive document that describes the rights granted to foreigners, the ways to acquire temporary residency, permanent residency, and Ecuadorian nationality. For purposes of knowing, it would make sense to take a deeper look at these laws to truly appreciate the gem of a nation that is Ecuador.
The Rights Of Foreign People In Ecuador
The Ecuadorian government is fully welcoming of all foreign people and grants them rights to the full extent of the law. For all intents and purposes, foreigners have a status equal to that of Ecuadorian nationals. These include:
Right to responsible free mobility and safe migration. 

Right to request immigration status.

Right to participation and social organization.

Access to justice on equal terms.

Right to political participation.
Foreigners in Ecuador fall under one of two categories:
Temporary residents including:

Transients—People who are just passing through Ecuador as part of their travel itineraries and may not have to pay visa fees.

Tourists— People who are visiting Ecuador and are allowed to stay for up to ninety days. Can apply for further visa extension upon the completion of the ninety-day period. It's also possible for you to stay for one full year in Ecuador assuming you can show finances to support yourself for the time.

Applicants for international applicants—People staying in Ecuador who are seeking political asylum are refugees or stateless.

Permanent Residents
For information on obtaining an Ecuadorian Residency, please contact us here.
Getting A Temporary Residence For Ecuador
The Ecuadorian government grants temporary residency to the following people:
Workers—People who are working for Ecuadorian organizations and corporations.

Renters— People who earn a living based on assets they brought from abroad.

Retirees—Retired individuals who have the means to support themselves for the duration of their stay.

Investors—Individuals who own assets in Ecuador and can legally conduct commercial activities in Ecuador. 
The requirements to apply for temporary residence include:
Handing in all the necessary documents that prove your status as belonging to one of the categories, which can qualify for a temporary residence.

Valid passports and other identity documents.

Criminal record certificates from your country of origin or previous country of residence.

Not be considered as a threat or risk to the safety of the Ecuadorian community.

Proof of income as evidence that you can support yourself for the time of your stay.
For information on obtaining an Ecuadorian Residency, please contact us here.
For further information, check out this podcast from The Expat Money Show with Mikkel Thorup – 110: How To Move To Ecuador Complete Master Class – Marcos Chiluisa
Applying For Permanent Residency 
Permanent residency applies to cases where you're planning to stay in Ecuador for an indefinite amount of time. You can apply for PR if you meet the following conditions:
Live for twenty-one months as a temporary resident of Ecuador

You're married to an Ecuadorian national

If you have direct relatives who were also Ecuadorian nationals
The requirements to apply for a Permanent Residency include:
Prove any of the above three mentioned conditions to legitimize your claim for PR.

Show valid passports.

Criminal records for the duration of your stay in Ecuador. If you're applying without living as a temporary resident, then you need to show criminal records from your country of origin for the past five years.

Proof of income.
Additional Conditions
The Ecuadorian government has set down specific laws that all residents must abide by to retain their status as residents of the country (temporary or permanent). Failure to comply with these conditions will mean automatic cancelation of your residency and possible legal action for the violations.
FREE GUIDE! Get Essential Information on Protecting Your Assets
18 STEPS TO IMPLEMENTING YOUR PLAN B
Temporary residents can leave the country for a total period of 90 days within one year. Similarly, permanent residents can leave the country for a total of 180 days within one year. After living as a permanent resident for two years, they can be absent from the country for five years straight.
Acquiring Citizenship
The naturalization process can only begin once you've gained a permanent residency in Ecuador. People who qualify for citizenship include foreigners who've lived in Ecuador for three straight years or those who're recognized as stateless and have lived for two years in Ecuador.
The requirements for citizenship include:
Residing in Ecuador for three years.

Be over the age of 18.

Birth certificates.

Copy of identity documents and passport.

Proof of income.
Other ways that people can become Ecuadorian nationals include:
Marrying Ecuadorian nationals—If you're married for two years straight, then you qualify for citizenship.

Children of Ecuadorian nationals living abroad—Children of Ecuadorian nationals, even if they live abroad, qualify for Ecuadorian nationality unless they expressly state that they don't want to be nationals.

Naturalization through the rendering of relevant services— Sometimes foreigners are granted nationality by the president of Ecuador if they have rendered valuable services to the state.
For information on obtaining an Ecuadorian Residency, please contact us here.
Conclusion
The Ecuadorian passport is considered fairly strong. You can get visa-free access or visa on arrival to 92 countries around the world making it 58th in terms of travel freedom. With this newfound mobility, you have the option to travel around the world with your nationality, and now you can take advantage of the new economic and tax policies in Ecuador. The people of Ecuador are some of the most hospitable across the globe. There are no problems with exchange rates since the country uses the American dollar as currency and you get many other advantages.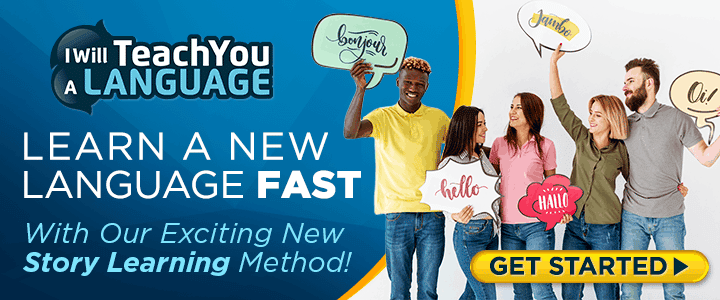 We can help you gain residency in Ecuador.  It's an amazing country with so much to offer. For information on obtaining an Ecuadorian Residency, please contact us here.
For a bit of light reading about the country of Ecuador, here are 2 articles I know you'll love! Top 10 Things to See & Do in Ecuador.  Ecuador   Enjoy!

Like Our Articles?
Then make sure to check out our Bookstore... we have titles packed full of premium offshore intel. Instant Download - Print off for your private library before the government demands we take these down!