20 Reasons To Consider Working In Singapore
Singapore is home to over 5.3 million people – but why should you think about living and working in the city?
At the heart of Asia, Singapore stands as one of the East's most prominent business hubs, attracting commercial interest from every corner of the globe. A gateway to the APAC region, the city offers a favorable business environment with low corporate tax rates and a user-friendly bureaucracy making the startup process relatively hassle-free.
Since so many international organizations have established premises or headquarters in Singapore, it stands to reason the city also draws expat workers in great numbers. With a spectrum of opportunities and experiences lying in wait, if you're thinking about working in Singapore, check out our list of reasons to make the move.
Handpicked Related Content: 5 Popular Expat Communities In Singapore
1. Economic Prosperity
In 2015, the Global Competitiveness Report ranked Singapore as the world's second-most prosperous economy. In 2016, Singapore's economy grew a better-than-expected 1.8% – the city's enduring economic strength, even in turbulent financial times, which means a range of exciting professional opportunities for expats.
Handpicked Related Content: Investing Abroad In Singapore
2. Personal Wealth
Competitiveness for talent means employees in Singapore have some of the highest wages in the developed world. With a median monthly wage of around S$3,500 for software engineers (around $2450 USD), and S$6,000 for doctors ($4200 USD), skilled jobs in the city can be extremely lucrative. Singapore's median wage is expected to grow by 4.7% in 2017.
Here's a great podcast from The Expat Money Show – Gregor Gregersen
3. Urban Environment
Employees in Singapore work among some of the most stunning architectural creations in the world. From the imposing Colonnade and the Esplanade to the traditional Victoria Concert Hall and Old Supreme Court, almost every corner of Singapore's main island promises stunning sights and memorable locales built-in a spectrum of styles.
Handpicked Related Content: Singapore Climate And Weather, Warm Every Day, Relax!
4. Peace Of mind
Moving to an unfamiliar environment always raises some concerns, but Singapore consistently ranks among the safest places to live and work in the world. In 2016, Singapore was ranked first in the world for personal safety and second for overall safety by the EIU.
5. Education And Development
Standards of education in Singapore are very high, and the city is home to no less than six universities. The city's educational system produces a pool of talented and capable potential employees to draw from – but it also offers abundant opportunities for professional development.
FREE GUIDE! Get Essential Information on Protecting Your Assets
18 STEPS TO IMPLEMENTING YOUR PLAN B
6. Start-up Process
Expat entrepreneurs arriving in Singapore to start a business will find an easy-to-navigate and efficient system. The incorporation process can be completed in a matter of days, and registration with Singapore's Accounting and Corporate Regulatory Authority (ACRA) can be done online. If you're confused about Singapore's business registration process, check out this guide to the process.
7. Progressive Tax
Taxation in Singapore can be favorable to both businesses and their employees. Individual income tax is paid at a progressive rate, while the city's corporate tax rate is capped at a business-friendly 17%.
8. Gateway To Asia
Bordering the southern tip of Malaysia, Singapore acts as a portal to APAC and offers excellent communication and transport links (by air and sea) to surrounding countries. Flights from Singapore connect to the rest of Asia, along with Europe, Australia, and North America.
9. Food And Drink
When the workday is over, residents of Singapore may enjoy some of Asia's most exciting cuisine. From cozy street-corner noodle stalls to glamorous world-class restaurants, the city boasts mouth-watering dishes and flavors for every palate.
10. Entertainment And Leisure
Finding a way to relax and enjoy yourself in Singapore isn't difficult. Choose from a range of entertainment options, including taking in opera and theater at the Esplanade, absorbing the natural beauty of the Gardens by the Bay, relaxing in a number of exciting nightspots, or simply enjoying an evening stroll along the waterfront promenade.
11. Career Opportunities
Singapore's evolving professional landscape is fertile ground for career opportunities and job hunting. The diversity of industries in Singapore means possibilities for millions of employees across a wide variety of sectors and levels of seniority.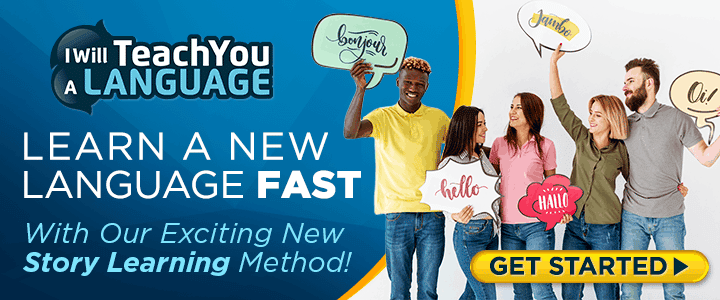 12. Melting Pot
Since 36% of Singapore's population is foreign, multiculturalism thrives in the city. Workplaces reflect this trend and offer vibrant, diverse environments in which to develop professional relationships and network with people from every corner of the globe.
13. City Transport
With a fast, efficient Mass Rapid Transit (MRT) rail network and an extensive bus network, navigating Singapore is straightforward. Owning a car on the island is not a necessity, either, since taxis are frequent and can be hailed from the street.
14. Tech Adoption
Singapore is home to several tech giants, including Microsoft, Amazon, and Google, and the city tends to adopt new technology at a rate comparable to larger global markets.
With the announcement of the $19 billion Research, Innovation, and Enterprise (RIE) initiative, Singapore is pushing to become the next big global hub for the tech sector – meaning exciting new opportunities in almost every professional sector.
15. Tax Incentives
Expats moving to Singapore can benefit from a range of tax relief schemes, including 34 Double Taxation Agreements. Both "resident" and "non-resident" taxpayers can access certain tax relief schemes, including education and professional development options, which are often part of the Singaporean government's social and welfare initiatives.
16. Flexible Benefits
Singapore businesses offer their employees a variety of benefits, including transport, health care, retirement, disability, education, and childcare schemes. Increasingly popular is the trend of "flexible" benefits, which allow employees to trade off salary for benefits – and vice versa.
17. Legal System
Singapore's legal system is robust and transparent, offering businesses and employees both protection and security in their professional lives. Singapore has reduced corruption to minimal levels and was ranked the 7th least corrupt country in 2016 by Transparency International.
18. Political Stability
Singapore's People's Action Party has held a parliamentary majority since 1965, presiding over an extended period of political stability. That political foundation means businesses enjoy increased certainty regarding the future and can pass that security on to their employees.
19. Adaptation And Support
Singapore is a welcoming environment for foreigners, who, upon entering the city, may find all the familiar, modern conveniences of their native country. Families of expat employees can access a number of international schools and daycare centers.
20.Permits And Residency
After securing a job offer in Singapore, the process of obtaining a work permit is relatively straightforward and can be completed online in its entirety. Permits are also issued for entrepreneurs wishing to start their own business. After living and working in Singapore for over a year, employees may begin the process of applying for permanent residency in the city.
Conclusion
Here is probably the most extensive ebook on Everything You Ever Wanted To Know About Eliminating Your Taxes, Protecting Your Assets And Regaining Privacy Over Your Life And Investments. It is called The Ultimate Guide To Going Offshore.
I hope you enjoyed reading this article: 20 Reasons To Consider Working In Singapore.
Is leaving your home country for a new country a priority of yours? Do you wish you knew how, but don't? Then here is a great article for you to read. It can help you understand a little bit about Citizenship-By-Investment programs around the world. For more information on the CBI programs, please contact our office HERE.

Like Our Articles?
Then make sure to check out our Bookstore... we have titles packed full of premium offshore intel. Instant Download - Print off for your private library before the government demands we take these down!