Compulsory Pensions and Excellent Healthcare
Citizens and Permanent Residents working in Singapore have to pay into the Central Provident Fund (CPF) which is the Social Security system. Strictly speaking Singapore does not have a public health servuce like United Kingdom and Australia, it is a pay as you go system based upon accumulated compulsory savings.  This ensures that people use the health service, and pay from their savings, when they are sick.
As an expat living and working in Singapore on an employment pass, you don't have to pay into the CPF. Yet you too can access the excellent public and private healthcare system for a modest charge. Most companies will have a blanket health and medical insurance system and cover you, except dental care.
As soon as you obtain a permanent residency you will have to make CPF contributions based on the length of time you have spent in Singapore, your age and your income. You can also request a CPF pay-out if you decide not to stay in Singapore.
The details on Pensions and the Central Provident Fund
There are 3 CPF accounts, the ordinary account, the special account and the medical saving account. Under certain conditions it is possible to take money from the Ordinary Account  to buy a house in Singapore or help with mortgage payments, pay for your children's education or buy insurance. The Special Account is meant for old age and contingency purposes and to purchase retirement-related financial products while the Medisave Account, covers healthcare costs, sickness and maternity benefits.Special Account can only be used for retirement savings. The Medisave Account is basic medical insurance.
When you turn 55 a Retirement Account (RA) is created using the savings in OA and SA. It is set up to meet basic needs during old age and the minimum sum to be held in this account is S$139,000. The funds in the RA currently earn 4% interest per annum.
When you reach the age of 65 you will start to receive monthly payments from Retirement Account until the CPF minimum sum is exhausted.
Due to the high cost of living in Singapore plus people are living longer now, many Retirement Accounts will be empty when people need their retirement money most due to oncoming illnesses due to advanced age.
Therefore the Ministry of Manpower does offer a supplementary retirement scheme. This is operated by the private sector and complements the CPF. Participation in the Supplementary Retirement Scheme is voluntary and the amount that is contributed is at the individual's discretion, although it is capped. The contributions are eligible for tax relief and investment returns are accumulated tax-free and only 50% of the withdrawals from SRS are taxable upon retirement.
Some banks also offer retirement plans and investment linked insurance plans to help individuals plan for their retirements and futures.
The details on Public and Private Healthcare
Government public healthcare in Singapore is subsidized and organized by the CPF, the Central Provident Fund Board, and the Ministry of Health. They offer four insurance plans  Medisave, Medishield, ElderShield and Medifund.
Medisave, introduced in April 1984, is a national medical savings scheme which helps individuals put aside part of their income into their Medisave Accounts to meet their future personal or immediate family's hospitalization, day surgery and certain outpatient expenses.
Under the scheme, every employee contributes 7% – 9.5% (depending on age group) of his monthly salary to a personal Medisave account. The savings can be withdrawn to pay the hospital bills of the account holder and his immediate family members.
FREE GUIDE! Get Essential Information on Protecting Your Assets
18 STEPS TO IMPLEMENTING YOUR PLAN B
MediShield, introduced in 1990,  is a low cost basic medical insurance scheme that the government designed to help members meet large Class B2/C hospitalisation bills, which could not be sufficiently covered by their Medisave balances. MediShield operates with co-payment features such as  co-insurance and deductible where patients share part of the responsibility for his medical expenses. The co-insurance and deductible can be paid using Medisave or cash.
ElderShield is an affordable severe disability insurance scheme which provides basic financial protection to those who need long-term care, especially during old age. It provides a monthly cash payout to help pay the out-of-pocket expenses for the care of a severely-disabled person. Singapore Citizens and Permanent Residents (PRs) with Medisave accounts are automatically covered under ElderShield at the age of 40.
Medifund is an endowment fund set up by the Government to help needy Singaporeans who are unable to pay for their medical expenses. Medifund acts as a safety net for those who cannot afford the subsidised bill charges, despite Medisave and MediShield coverage.
Best years of your life!
Yet remember. Singapore is a low crime, safe, secure, clean, warm all year around and very very modern country.
It is less likely that you will catch a serious illness in Singapore than back home such as winter colds, flu, and sore throats. With millions of international visitors, the medical system is equipped to deal with virtual any type of everyday and exotic virus or bacteria. The GPs and Hospital Accident and Emergency centers have well trained staff for all eventualities.
Relax, eat well, do your favourite sports and enjoy the best years of your life.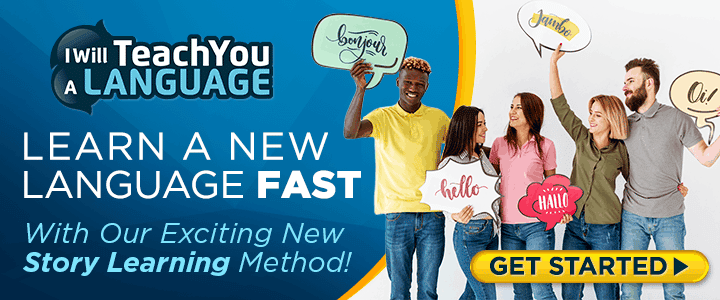 Like Our Articles?
Then make sure to check out our Bookstore... we have titles packed full of premium offshore intel. Instant Download - Print off for your private library before the government demands we take these down!