The Singaporean Food Scene
The vibrancy and sustainability of the local food scene of a place or culture is often seen as a reflection of the diversity of that place. Singapore's food scene, which is a concoction of the best influences from around the world, is often seen as a celebration of the thriving culture that Singapore has.
While a shift towards sustainable eating and culinary choices is being witnessed, a gradual shift towards local comfort food that takes one back to one's childhood days is also palpable. Our assessment also shows that in 2020 will see a reaffirmation of the strong bond that the local food industry and smart technology has cemented over the last few years.
Weber Shandwick, a global PR agency, had established through its Food Forward Trends Report Singapore 2014 that a preference for the local food, and disillusion with foreign food concepts and endorsements through the likes of Michelin-star concepts, meant that more and more Singaporeans have started to look at homegrown food sourced locally as their comfort food.
Not much has changed since then. If anything, 2019 saw a concerted effort from chefs, food businesses, and local patrons to acclaim the diverse local food culture and get the unsung heroes of the local hawker scene the recognition they deserve.
How the Singapore Food Scene Will Shape Up this Year
Greater demand for comfort food: Top chef, Wee Teng Wen, in an interview with the Peak Magazine, has said that there may be a greater push and demand for quality, affordable, and nostalgic comfort food that reminds one of their childhood. More and more top restaurants and restaurateurs will look to serve recognisable yet innovative dishes, usually identified with the local hawker scene.
Many Singaporeans are growing tired of micromanaging their diet and sticking to healthy but often tasteless food. The Weber Shandwick report, cited above, has shown that 81% of the locals feel that street food is most popular in Singapore, and almost 86% feel that it will stay and rule the roost. Almost 83% had shown no special inclination for specialty ingredients and food shops that cater exclusively to foreigners. Signs indicate that Laksa and KwayTeow, along with other street food mainstays, will firmly stay put as staples. The question is, "Will the Singaporeans pay a premium to have them at top restaurants this year?"
Delivery-only kitchens will remain popular: Delivery-only kitchens like Truly Singaporean Grill and Vios have already seen steady success last year. With delivery chains like Deliveroo opening up Editions, physical kitchens will have to fend off increasing competition from these strictly delivery-only food chains. As per early trends, these businesses are offering economy benefits to owners and affordability to consumers making them a big hit. Chefs working for these eateries will look to rustle up innovative dishes with a liberal mix of the local flavour.
Innovative ways to curb food wastage: A Straits Times report says that a Singapore household throws about S$170 worth of food every year. It also says that food wastage has increased from 542,700 tonnes in 2006 to 790,000 tonnes last year. Unfortunately, only 14% of this is recycled and reused. Top chefs in the city and industry experts will continue to look for ways to reduce food wastage. Greater use of technology will possibly reduce wastage.
Rise of vending machines: While it is a known fact that Singaporeans love their freshly brewed kopi and freshly baked breads, the increasing use of dining credit cards at vending machines show that they're not averse to using vending machines for cakes, granola bars, salads, and even chilli crabs. This year the new-fangled love for vending machines is expected to continue.
Natural wine: Many of the top chefs will probably promote natural wine this year because it is thought to be equally popular with connoisseurs and amateurs. Plus, it is known to add flavour to food and is also a more healthy option as no additives are used.
Reinvention of the Indian street food: While chutneys and curries have been associated with Indian cuisine for a long time, there has been an increasing shift towards grilled, smoked, and seared dishes. An attempt to mix up and create hybrid dishes may also be seen this year, as top chefs will look to target the global patrons who often swoop down in Singapore for business or holidays.
Private dining may become the new fad: To provide diners with a more personalized experience, many of the top chefs are holding private dining sessions at their homes and restaurants. While commercialization may not be the primary aim yet, a push for generations of goodwill and loyalty among high-value patrons may be seen throughout the year. The Modern Bibik is already continuing to raise the bar in this space, and new entrants will have to work hard to compete.
The scene may become more competitive in the near future as a greater effort will be made to understand what the consumers demand in a push for democratization of the industry. This might lead to greater experimentations with business strategies, but less deviation from the traditional comfort foods.
Experience the Insider community that takes your international lifestyle to the next level. Download your FREE guide
"18 Steps to Implementing Your Plan B" instantly!
Here is probably the most extensive ebook on Everything You Ever Wanted To Know About Eliminating Your Taxes, Protecting Your Assets And Regaining Privacy Over Your Life And Investments. It is called The Ultimate Guide To Going Offshore.  Visit our bookstore to purchase it today!
I hope you enjoyed reading: The Singaporean Food Scene . For more information on Singapore, please contact us HERE. I'd like to add in a few articles here that I'm pretty sure you will enjoy!
Hong Kong or Singapore: Where to Register Your Company?
Top 5 Parks You Have to Check Out in Singapore
5 Popular Expat Communities in Singapore
Hong Kong or Singapore: Where to Register Your Company?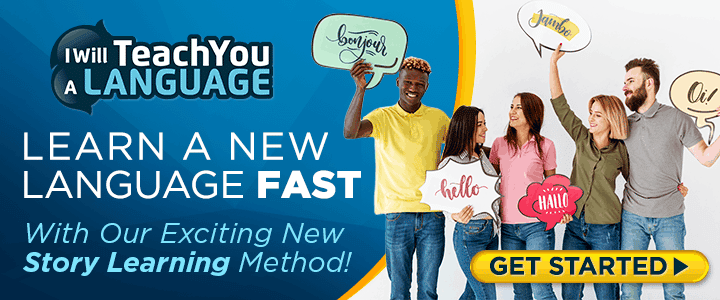 Working as an Expat in Singapore
Why Expats are Retiring in Singapore

Like Our Articles?
Then make sure to check out our Bookstore... we have titles packed full of premium offshore intel. Instant Download - Print off for your private library before the government demands we take these down!