Enjoy a Safe and High Quality Life in Singapore
Where to live in Singapore, Condo or House?
When you decide to move to Singapore you will have to decide where to live. When you start looking for property you will notice most rentals are condos or apartments in high rises, especially in the inner city. The newer apartment complexes have pools, playgrounds, gyms and function rooms included on site. Single family homes can be found in the suburbs, but don't expect yards or gardens, like you have them in your home countries. Backyards are rarities, but there are lots of parks and green spaces to be found in the city where you can spend time and relax with your family. Please note that the rent in Singapore is very high as much for condos as for houses. The further away you move from the city center, the better deals you may find.  If you have  children and you want them to attend local school it is important that you live within the catchment area of one of the great local public schools – do your homework on this. Some Singaporeans have multiple homes, just for this purpose of getting their sons and daughters into the right school.
Owning a car?
Owning a car in Singapore is very expensive as car owners must pay for a Certificate of Entitlement, as well as heavy customs duties, taxes and insurance fees. Drivers are charged  tolls, known as ERP (Electronic Road Pricing), for using roads which get more expensive during peak hours. Parking in malls and public places has to be paid for as well. So owning a car is a luxury.  If you are here with a young family you will need one to taxi your kids around.
Yet for a professional single or couple, the best way to get around Singapore is by taking buses and the  Mass Rapid Transit (MRT) that spans the entire city-state.  Cabs, which are also extremely affordable, are an alternative mode of transportation. The buses have GPS and so with a smart phone bus app you know exactly how many minutes you need to wait for a bus. Buses are clean, safe, air-conidtioned and arrive every 5 minutes in peak hours and maybe 20 minutes non-peak. There are local taxi applications like GrabTaxi and also UBER is working in SIngapore.
Singapore is very low crime.
Singapore is a very safe place to live, even petty crime is a rare thing to happen, so you might see people leaving their belongings on tables in fast food restaurants while getting their food and nothing will happen.  The local police have an advertising campaign, "low crime is not no crime, be aware".  The article picture is a police sign seeking witnesses – the crime, a stolen bicycle.
Walking alone at night is also no problem. Singles, families and children are safe in Singapore. Yet you will have to be careful while walking, not because of crime but because of traffic. Sidewalks are often narrow  and sometimes local bikers are using them as well putting in danger their lives and the lives of the pedestrians.  There are not yet any special lanes for bikers and cars don't always look out  for them on the street, so it is recommendable to at least use a helmet when biking. Yet the Singapore government has spent $100 millions to connect the numerous green areas and parks by foot and path ways. Also folding bicycles are not aloud on public transport.
If you like to go out and have a drink or a nice meal in a restaurant, you must bring enough money. Food and drinks can  be expensive to enjoy an outing due to the "sin tax" charged for alcoholic drinks. But there are happy hours and special deals to enjoy. Singaporeans love looking for special deals.
Healthcare, Best in World Doctors and Facilities
Quality healthcare in Singapore is affordable, whether one has insurance or not. Even if you are not a permanent resident, healthcare in Singapore is reasonably priced. Permanent residents and Singaporeans have access to Singapore's heavily subsidised public healthcare system.
Doctors and Surgeons are trained locally, in the United Kingdom and Australia. So are world class. The medical facilities, treatment, pathology are also modern and world class. Singapore looks after the multi-millionarires from neighbouring countries and provides private medical care. There are 13 private hospitals, 10 public hospitals, and 18 outpatient polyclinics throughout the island to choose from. Along with these facilities, there are approximately 2,000 private medical practitioner clinics. Those who have insurance can contact their provider for a list of recommended doctors and clinics. A full private medical insurance costs between $500 to 1,000 per year for a 55 year old. Medical and dental charges are likely to be about half of other developed countries yet offered at a 5-Star hotel like service.
Private and Local Schools
You can find public local schools as well as private schools in Singapore.
Public schools are affordable, and children will learn a new language. A foreign language is required of all students. Starting at the secondary level, students are also required to take part in a co-curricular activity, such as sports or performing arts. Places for the best local schools are based upon academic scores and also living in the catchment area. Sometimes it is not easy to get one's child into a great local public schools, as in addition to waiting lists, the child's academic achivements, living in the right catchment area, parents are also required to volunteer in the School. Public schools tend to have a great focus on academic achievements, discipline and they all wear uniforms.
Private international schools are also a great choice, especially if one wants their child to continue with a school system and curriculum from their home country. There is an American School, Canadian School, Japanese School, Australian School, British School, German School and also global schools like the world famous United World College.  They offer home country examinations and the International baccalaureate. Private schools tend to be balanced of academic, sports, arts and often when teenagers do not have uniforms, just dress codes. Sometimes it is not easy to get one's child into a private schools as there are long waiting lists and the fees at world standards, typically $25,000 per year. Do your homework.
Enjoy Singapore. I have for 15 years.
FREE GUIDE! Get Essential Information on Protecting Your Assets
18 STEPS TO IMPLEMENTING YOUR PLAN B
Here is probably the most extensive ebook on Everything You Ever Wanted To Know About Eliminating Your Taxes, Protecting Your Assets And Regaining Privacy Over Your Life And Investments. It is called The Ultimate Guide To Going Offshore.  Visit our bookstore to purchase it today!
I hope you enjoyed reading this article: Enjoy a safe and high quality Life in Singapore. If you have any questions, please contact our office HERE.
I've included some great articles for you to read, enjoy!
How to Use Chopsticks when in Singapore
Proper Table Manners in Singapore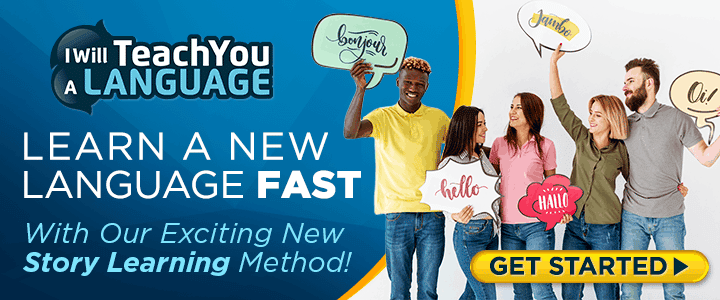 Buying Gold Bullion In Singapore
Interview with Bullionstar Moving Family and Business to Singapore

Like Our Articles?
Then make sure to check out our Bookstore... we have titles packed full of premium offshore intel. Instant Download - Print off for your private library before the government demands we take these down!