Singapore
Singapore is a highly desirable Southeast Asian city-state with a booming economy, a diverse mix of cultures, English as a primary language, and some excellent working and investing options for expats looking to move abroad.
Singapore has a bustling metropolitan area and beautiful beaches around the coast. Temperature generally ranges between 73°F to 89°F. And with a mix of Chinese, Malaysian, Indian, and European residents, the culture, art, and food scene in Singapore is the best kind of melting pot.
Safety for Expats
According to the Global Peace Index of 2017, Singapore ranked as the 21st safest country in the world. The country scored relatively poorly in the categories of Military Expenditure, Weapons Imports, Incarceration, and Security Officer & Police. In contrast, almost all other categories showed impressive data. Singapore scored very highly in the categories of Homicide, Access to Weapons, Intensity of Internal Conflict, Violent Crime, Terrorism Impact, Neighboring Countries Relations, and Deaths from External Conflict.
Residency Options in Singapore
In order to live abroad in Singapore beyond the standard 90-day visitor visa, you will need to eventually obtain permanent residency. This can be done gradually while working under an Employment Pass or immediately with substantial investment into the country using the Global Investor Programme (GIP).
To apply for this permanent residency through employment, applicants must provide the following documents, in original form and in English:
Completed application Form 4A
Passport-sized photo
Valid passport
Employment Pass
Income tax records for the previous three years
Payslips for the prior six months in Singapore
Birth certificate
Any applicable degrees or diplomas
Letter from employer stating the nature of work, duration of employment, and good standing in the company
There are a few very attractive benefits offered to expats who can secure permanent residency abroad in Singapore:
Ability to live and work in Singapore for 5 years
Priority over non holders of permanent residency in the job market
Lower costs at government-funded clinics
Lower educational fees for resident children
Option to purchase public housing
Working Abroad in Singapore
As an economic powerhouse in Southeast Asia, Singapore openly welcomes foreigners willing to work abroad in the country through a wide variety of work permits. The most common is the Employment Pass, given to skilled and educated foreigners who were hired by a Singaporean company.
This permit will legally allow you to live and work in Singapore, dependent on the duration of your employment. There are three main subcategories associated with the Employment Pass:
P1:  Available to those with superior education and work experience, who have been offered a job with a monthly salary of around $5,800 USD per month.
P2: This work permit is available to those with extensive experience in a particular field, who have been offered a job with a monthly salary of around $3,500 USD per month.
Q1: Available for those with valuable skills who are recent graduates from respected educational institutions, with limited working experience. To qualify, you will need a job offer of at least $2,400 USD per month.
Another option of working abroad in Singapore is by obtaining what is known as an S Pass. The S Pass is geared towards technicians in the industries of electronics, chemicals, marine, engineering, or construction. This is aimed at able workers with less qualifying skills than those applying for the Employment Pass (or the even more exclusive Personalized Employment Pass). The permit is:
Valid for up to 24 months, though it can be renewed (maximum 3 years).
Only valid for the company that hired the permit holder. Switching employers means applying again for the S Pass.
The hiring company must pay a monthly levy, meet quotas, and buy insurance for holders of this permit.
A final option for working abroad in Singapore is the Asian Work Permit. This permit is specifically aimed at low-skill foreigners coming from other Asian countries (specifically India, China, Malaysia, Bangladesh, Thailand, and Hong Kong). The details of this Work Permit are nearly identical to the S Pass, with the addition of the following criteria:
Families cannot join Work Permit holders in Singapore.
Permit holders cannot work towards permanent residency in Singapore.
Female workers will have their permits cancelled if they become pregnant, and they will need government permission to marry a Singapore citizen or permanent resident.
Singaporean companies hiring employees under the Asian Work Permit must provide health insurance up to $11,000 USD. They must also pay a monthly levy per employee, averaging around $300 USD. Processing for this Work Permit can take as little as 1 day, once the hiring company has been exhaustively approved by the government.
Experience the Insider community that takes your international lifestyle to the next level. Download your FREE guide
"18 Steps to Implementing Your Plan B" instantly!
Retiring in Singapore
Retiring in Singapore can be a bit difficult. Unlike other countries in the area, Singapore does not offer an incentive-based retirement visa for expats. This means the likely route to retire abroad in the country would be through permanent residency gained either through previous employment in the country, substantial investment into the country, or marriage to a Singaporean citizen or permanent resident.
Investment Opportunities in Singapore
For high net worth foreign investors looking to obtain immediate permanent residency in Southeast Asia, Singapore's Global Investor Programme (GIP) is a great option. Expats can choose to invest in venture capital funds, an existing company in Singapore, or a new company in fields including alternative energy, electronics, healthcare, aerospace engineering, education, media and entertainment, nanotechnology, natural resources, and space. The minimum investment price is $2.5 million SGD ($1.85 million USD). Unmarried dependents and spouses can achieve permanent residency after the applicant's GIP has been received. Parents of the PR holder can be added to the residency program for an additional investment price of around $220k USD per parent.
If starting a business is your investment method of choice in Singapore, after submitting the initial GIP application, you will need to present a 5-year business plan of financial projections and meet these projections within your first five years of investment.
If, instead, you want to invest in an existing company in Singapore, the applicant will need to prove the following:
There was a positive track record in the applicant's business, based on audited accounts from the previous three-year period.
There was company turnover of at least $50 million SGD ($36.8 million USD) in the previous year before application, and an average of at least $50 million SGD per year for the previous three years.
Applicant owns a minimum of 30% in shares, if the company is privately owned.
For information about moving yourself or your company to Singapore, you can contact us HERE.
Enjoy this podcast from The Expat Money Show – Gunnar Garfors – visiting every country in the world twice!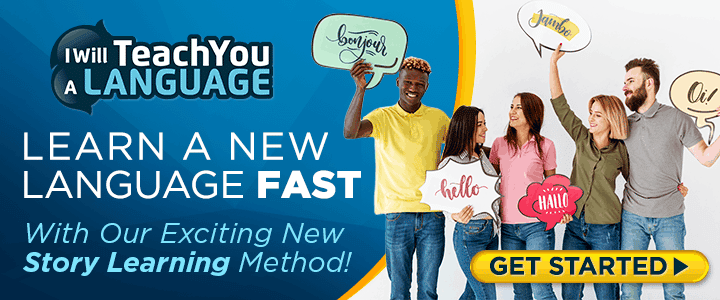 I hope you got great value from this article: Singapore. With so much to offer, it's really worth a close look. Here are some articles on Singapore I think you'll like:
Hong Kong or Singapore: Where to Register Your Company?
Top 5 Parks You Have to Check Out in Singapore

Like Our Articles?
Then make sure to check out our Bookstore... we have titles packed full of premium offshore intel. Instant Download - Print off for your private library before the government demands we take these down!