Dominica, also known as the nature island, is rich in rainforest and mountainous terrain, perfect for those looking for hiking adventures. There's not too much tourism here, so it also offers a nice, peaceful getaway to those who are tired of the hustle and bustle of the working world. These qualities alone could make it perfect to act as your new home abroad.
Tourist Visa
For many countries, a tourist visa is not required. There are a handful of countries for which their citizens can stay for up to six months without a visa, and others for which their citizens can visit for up to three months without a visa. Check this list to see where you stand. Without need of a visa, you can simply enter the country with a valid passport with blank pages and proof of a return trip booking. Cruise-ship visitors are exempt from any visa requirements, as they are only on the island for about 24 hours or less.
For those who do require a tourist visa, you'll need to fill out a visa application form, which can be done online. You'll need a valid passport with two recent passport-style photos, a letter of invitation, a bank statement, proof of employment and an $82 USD application fee. Everything must be translated to English if necessary and notarized.
Work Visa
A work permit can help you to gain residency abroad as long as the work contract you have is at least six months or longer. This permit can be renewed annually, and you should have a job lined up in order to apply. Here's what you'll need in order to apply: medical certificate, two testimonials, bank statement, background check, proof of return ticket, two passport-style photos, letter/contract of employment, marriage certificate if applicable, results showing proof of HIV/AIDS blood test, and the application, which will need to be made out to the Labor Division of the Government Headquarters.
Golden Visa/Investor Visa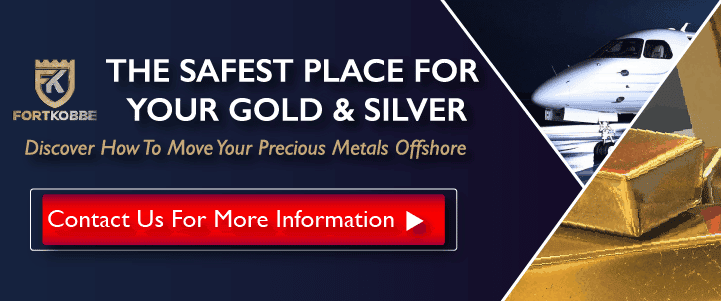 Dominica has a citizenship by investment program. This program offers investors an irrevocable second citizenship and passport in only four to six months, without even requiring any visits to the country. It also provides visa-free travel to 118 other countries to those who qualify. Additionally, there are no language, age, educational requirements, or any need for an interview. These second passports are available for the cheapest rate in the world, at only $100,000 USD.
In order to qualify, you need to have a clean background check showing no criminal record, excellent health, and no contagious diseases. You'll be required to make a significant contribution to either a government fund or a real estate investment. You do not, however, have to make the full $100,000 investment right away. You can invest a portion, and then submit the rest after approval. Obtaining this visa will grant immediate citizenship, which can be dual citizenship if that is what you prefer.
Temporary Residency
To apply for residency without working and without investing, you must have a valid passport for at least six months ahead of time, and then apply for an extension of stay once you've arrived at Dominica. You will remain as a visitor with an extension of stay until approved for residency.
There will be two application forms to fill out, a medical form, and a checklist. HIV tests and chest x-rays will be required along with the medical form and each of the following documents must also be submitted:
Two testimonials – one saying that you haven't had any communicable diseases in the last three years

Bank statement

Recent background check

Return ticket back to current country of residence

Two passport-style photos

Valid passport that covers next six months

Application fees

Cover letter

Extension of stay
Permanent Residency & Path to Citizenship
In order to gain permanent residency in Dominica, you must have renewed your one-year temporary residency permit annually for five years. Otherwise, you can have worked on the island for five years. Application of permanent residency must be submitted through the Ministry of Foreign Affairs, Immigration, and Labor. Required documentation for permanent residency is the same as applies above for temporary residency status.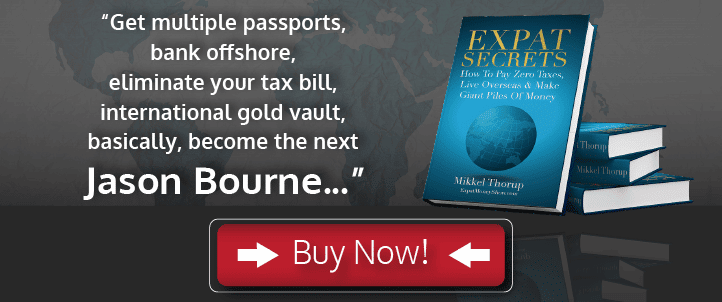 In order to qualify for full citizenship abroad in Dominica, you must participate in the citizenship by investment program. Dominica requires this in order to move forward from permanent residency. If you prefer not to make an investment, you can continue your permanent residency indefinitely by renewing each year. Otherwise, there are a few different investment options for citizenship depending on how much you'd like to invest. The lowest cost is $100,000 USD and options increase from that point.
Image credit: https://commons.wikimedia.org/wiki/File%3ACalibishie_Beach_(Dominica).jpg
"The 15 Questions You Should Ask When You Buy Properties Overseas"
Like Our Articles?
Check out our eBook bundle. Six titles packed full of premium offshore intel. Instant Download - Print off for your private library before the government demands we take these down!