Invest In Dominica
If you're interested in investing abroad in a new country or looking for a possible retirement location, Dominica in the West Indies could be worth considering.
It offers the most affordable Citizenship-By-Investment program in the Caribbean and ecotourism sites like its large boiling lake for those who love to enjoy the outdoors. Dominica is known as Nature Island, and there are plenty of reasons to get involved with its financial market.
This is also a great country in which to invest abroad simply because of its reputation as a veritable tax haven. There are no income, withholding, or estate taxes, and there are also no capital gains taxes on income earned from abroad.
That's why part of the big investment appeal includes running a business in Dominica. People of any nationality can start a business here without residency, and the tax incentives make this a popular idea.
Handpicked Related Content: How To Work In Dominica
Citizenship-By-Investment Program
With the right investment type and size, you can earn citizenship abroad in this country. This comes with a lot of perks! You can obtain a second passport and visa-free access to 118 other countries. That's not the best part, though. The price isn't too high – you can invest as little as $100,000 to qualify. That means you can essentially purchase an apartment or home and earn citizenship. Price requirements can change depending on your number of dependents, but the program is still very affordable.
If you're not looking to buy real estate, the other option is to invest in a government fund. Contributions are used by the Dominican government to fund such things as the tourism, information technology, and agricultural sectors, so it is likely this is where your contribution will go as well.
With this program, you can get dual citizenship, take advantage of the major tax benefits, and enjoy a lifetime of Dominica citizenship.
Please feel free to contact our offiInvce for assistance with obtaining a second passport from Dominica.
Natural Resources
Dominica's main crop and largest source of income in the past was always the banana. However, with tourism on the rise, Dominica is trying to stray away from depending so heavily on those exports for income and embracing its reputation as an ecotourism destination.
In addition to bananas, Dominica produces citrus fruits, mangoes, root crops, coconuts, and cocoa. Arable land is a big natural resource for this country. Other large industries include soap, coconut oil, furniture, cement blocks, and shoes.
Of these markets, the industry growing the most right now is the tourism industry. That industry would likely provide the best investment abroad incentives.
Experience the Insider community that takes your international lifestyle to the next level. Download your FREE guide
"18 Steps to Implementing Your Plan B" instantly!
Handpicked Related Content: Visit Dominica
Invest In Dominica's Real Estate Market
Dominica's capital city of Roseau is one of the most popular cities for foreign investment. The average home can be bought for between $250,000 and $600,000, depending on your needs. With Dominica having the Caribbean's cheapest Citizen-By-Investment program, the market is doing quite well. Most foreign investors are coming from North America or the United Kingdom.
Keep in mind that Dominica is prone to hurricane damage, but even with the tropical storm Erika that hit back in 2015, the market has already bounced back and is running as efficiently as ever. In the year 2016, total visitors increased 3.3 percent from the year before. Cruise ship visits increased by 3 percent as well, and stay-over visitors rose by 5 percent. This growing market is what's making real estate in this country so valuable.
As a way to bring more overseas investors into the real estate market, Dominica instated new tax laws in July of 2015. Real estate taxes were cut and stamp duty was reduced from 4 percent to 2.5 percent. The vendor's fee was abolished, the Alien Landholding License Act was amended in favor of foreign investors, and finally, a tax exemption for rental income was instituted.
Political Landscape
Still, with all of this good industry news, you have to look into the political landscape before deciding to invest abroad in a foreign country. That, of course, will help you to determine how stable or risky your investments are likely to be.
Dominica has a democratic republic with both a president and prime minister and a two-party system. Much like in the United States, there are executive, legislative, and judiciary branches that govern the country. Elections are held every five years and the current prime minister is Roosevelt Skerrit. Since its independence in 1978, Dominica has had a mostly peaceful government.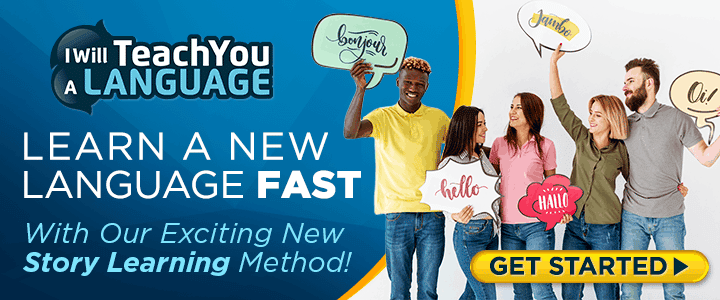 There were two coup attempts back in 1981, and in 1985, chief minister Patrick John was imprisoned. The only issues that this country has struggled with since those times have been tropical storms, so it's safe to say that the government and political landscape of Dominica is plenty stable.
I found this great podcast by The Expat Money Show – Travis Luther and Why Americans are leaving the USA
Conclusion
I hope you enjoyed reading this article: Invest In Dominica.
Is leaving your home country for a new country a priority of yours? Do you wish you knew how, but don't? Then here is a great article for you to read. It can help you understand a little bit about Citizenship-By-Investment programs around the world. For more information on the CBI programs, please contact our office HERE.

Here is probably the most extensive ebook on Everything You Ever Wanted To Know About Eliminating Your Taxes, Protecting Your Assets And Regaining Privacy Over Your Life And Investments. It is called The Ultimate Guide To Going Offshore.

Like Our Articles?
Then make sure to check out our Bookstore... we have titles packed full of premium offshore intel. Instant Download - Print off for your private library before the government demands we take these down!