Trump is making Mexico great again… for expats
The Mexican peso is at 20.65 and Forbes predicts it will hit 22 shortly. The peso has lost 79% of its value against the dollar since 2004 and has been crushed since Trump won the election. While these are difficult times for locals earning in pesos, expats are loving life in Mexico.
If President Trump pushes forward with renegotiating NAFTA, experts predict the peso will fall to 26 in 2017. If that happens, expect it to stay in the cellar for the next few years… and possibly throughout Trump's term.
If you're interested in the global economic impact of Trump vs. Mexico, read Bloomberg or Forbes. If you're wondering how to personally benefit from Mexico's troubles, stick with me. Trump is making Mexico great again for expats.
As the peso devalues, the cost of products and services in Mexico for us with dollars is also declining. This is especially true in the middle and southern regions of the country. From Leon (a city in the state of Guanajuato) on down, the quality of life is high and and costs are rock bottom.
In the northern municipalities costs are higher because these cities rely more on imports from the United States. Also, there are a lot more Americans with dollars propping up the local businesses. There are thousands of Americans living in Mexico and working in the United States in some border towns
Even on the border, restaurants, real estate, office space, etc. are all very cheap. For example, I was at Mr. Pampas restaurant in Mexicali last week. This is an all you can eat Brazilian steakhouse, similar in quality to Fogo de Chão (a chain with 34 locations in the U.S.).
The cost for Fogo de Chão in San Diego is $52 per person, not including drinks. The cost for Mr. Pampas is $15.50 per person. Sure, Fogo de Chão is a little fancier, but the quality of the food is comparable.
As for office space, an executive suite in San Diego from Regus will run you $1,300 to $1,400 a month. The same executive office (with receptionist, etc.) in Mexicali will be $600 (12,000 pesos) and about $400 in Leon (one of my top two cities for expats).
The cost of life in central and southern Mexico is in stark contrast to Panama City, another top expat haven and competitor to Mexico. Panama uses the U.S. dollar, so it can't devalue its currency to lower costs or become more competitive. Also, foreign investment is so high in this small country of 4 million that prices remain high.
In my experience, the same quality of life in Panama will cost you more than San Diego (one of the most expensive cities in the United States). Office space and apartment rents are high and import taxes push up the costs for most goods.
Is Mexico Safe?
Like any large country, there are areas to avoid. Just as you wouldn't go wandering around parts of Detroit at night, there are dangerous parts of some cities in Mexico. In fact, there are entire cities in the country I won't go… but, Mexico is a big place and there are many towns that welcome expats.
For example, I avoid Acapulco, Culiacan, and Tijuana. All three are dangerous and run by the drug cartels.
FREE GUIDE! Get Essential Information on Protecting Your Assets
18 STEPS TO IMPLEMENTING YOUR PLAN B
But, before you post a comment saying all of Mexico is dangerous, checkout the Most Dangerous Cities in the Word. St. Louis, Baltimore, and Detroit are all rated as more dangerous than Tijuana.
Living and working safely in Mexico about knowing your limitations. You're a gringo… an outsider. There are places and parts of town you shouldn't go, just as there are in the United States.
Tip: Hold your cash outside of Mexico. Most high net worth Mexicans I know keep a low profile. They don't want bank tellers reporting how much money they have. Focus on privacy while in the country. I recommend a Panama company and bank account to hold your cash outside of Mexico.
How to Benefit from Mexico's Troubles
I expect Mexico to be a great lifestyle play for the next couple of years. If Trump holds the line on trade, Mexico may be in trouble for many years. If he gives in, as he did with "lock her up," then the peso will improve and the value proposition will decrease.
And you need to consider this value proposition carefully. There are trade-offs to living in Mexico vs. Panama. For example, Panama taxes only Panama sourced income (money you make selling to locals).  Mexico taxes expat residents on their worldwide income.
If you meet the various tests to be considered a resident of Mexico, you'll pay tax on your business income and capital gains no matter where they're earned.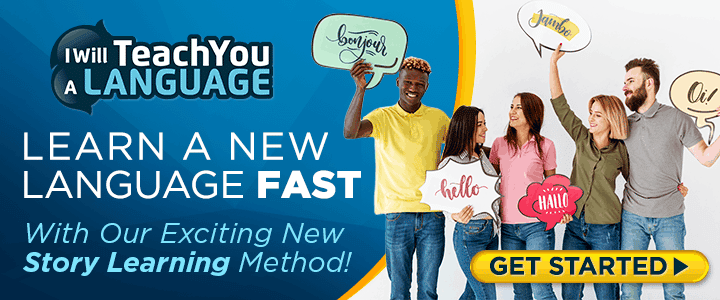 But there are a number of ways to avoid being considered a resident. The most obvious is to spend less than 183 days a year in the country. If you're a perpetual traveler who spends time in Mexico, you won't have tax issues.
The second is to have your business operating from a territorial tax country while you're living in Mexico. If the center of your business is outside of Mexico, you might not be classified as a tax resident.
The third is to be a tourist in Mexico and a legal resident of another country. For example, you can get residency in Panama with an investment of $20,000 and live in Mexico. This is possible because Panama has no physical presence requirements to maintain residency.
Takeaways
If you're looking for a low cost country for retirement, Mexico is a great value proposition for the next few years.
If you have a portable internet business with no employees, operating from Mexico tax free is possible.
If you want residency in a foreign country (usually to qualify for the Foreign Earned Income Exclusion), get that from Panama.
If you can find the right city, the quality of life in Mexico is exceptional. The "right" city is one that's safe and fits your personal style. Mine are Leon and San Miguel de Allende in the state of Guanajuato.
No one knows what will happen with the peso. Buying now is gambling that Trump will relent. I'm focused on the short term.
Political issues aside, Trump is making Mexico great again… for expats.
Conclusion
I hope you've found this article Trump is making Mexico great again… for expats helpful. For more on how to structure your business abroad, open an offshore bank account, or setup an offshore asset protection structure, please contact us HERE. 
I would also like to share some articles on Mexico with you:
Gay Friendly in Mexico: Zona Rosa, Mexico City
What is the Mexico Maquiladora Program
Information on Mexico Real Estate to Live, Retire, Work, or Invest

Like Our Articles?
Then make sure to check out our Bookstore... we have titles packed full of premium offshore intel. Instant Download - Print off for your private library before the government demands we take these down!