World's Best City for Expats
I'm often asked which is the world's best city for expats? After 15 years of research, and travelling the globe (sacrificing for this article), I've narrowed it down to two cities, one for pensioners and one for business owners. Here are the world's best cities for expats.
I place expats into two categories: retirees who want to retire abroad and entrepreneurs who want to work abroad. The world's best city for retired expats is very different from the best city for expats operating a business.
If you're retired, managing your own portfolio or living off of Social Security and retirement distributions, then the tax situation in your country of residence matters little. Because you won't pay tax to your new country, you can afford to focus on the quality of life, culture, climate, and the beauty of a place.
If you're a business owner with employees and an office, then you have a number of additional decision points. For example, whether your country of residence will tax your foreign source income, the cost and quality of labor, availability of English speaking workers, payroll and other taxes, costs of office space and equipment, and the list goes on.
In between the retiree and the is the perpetual traveller or location independent web mogul running a one man shop. Most of our mobile clients are bloggers, affiliate marketers, and Amazon book or product sellers.
These perpetual travellers have an advantage over traditional business operators. They can keep moving, never spending more than 183 days in any one country, and not considered tax residents of any nation. In most cases, this means their income is not taxable by any State.
U.S. citizens are taxed on their worldwide income. If you're a U.S. citizen, a perpetual traveller, and out of the U.S. for 330 of 365 days, your first $102,100 is tax-free in 2018 using the

Foreign Earned Income Exclusion

.
In an ideal world, a travelling internet pro would spend time in both of my top pics for the world's best city for expats. This is what I do, which is how I came to the conclusion that these are the best of the many cities I've lived in and worked from.
So, let's get to it. The world's best city for retired expats is Guanajuato, Mexico.
If you want to retire in Mexico I chose Guanajuato, Mexico as my top pick because it's the most beautiful city I've been to outside of Europe. The city was founded in 1548, shortly after it's better-known sister city, San Miguel de Allende, which is about one hour away by car. It's oldest neighbourhoods date from the 16th and 17th centuries and its narrow streets were designed for horses, not cars.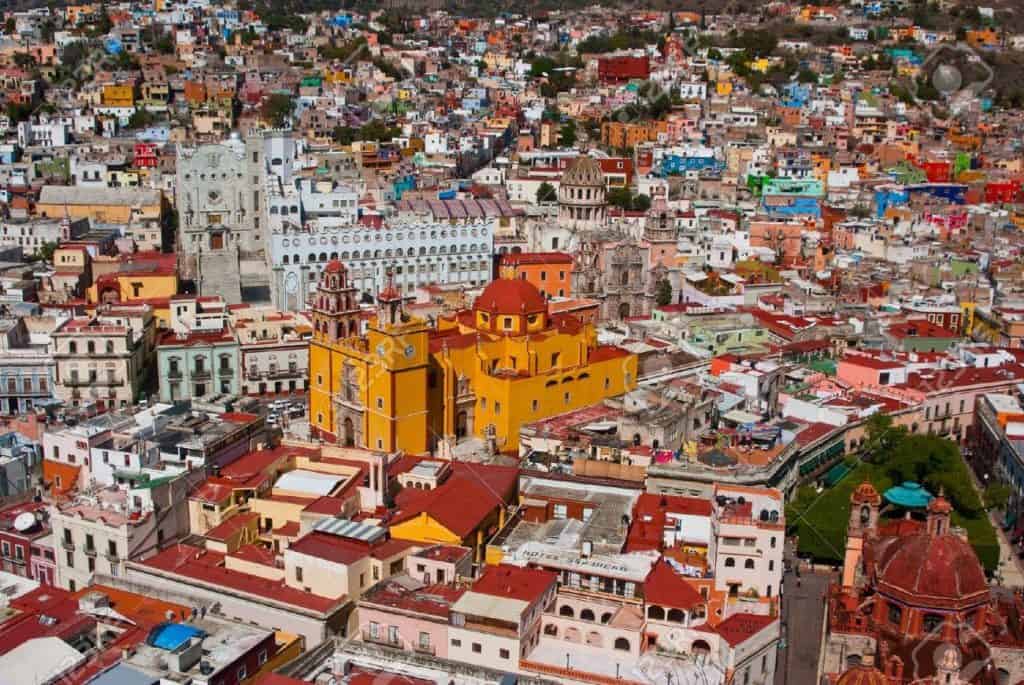 If you've grown up in a cultural wasteland as I have in Southern California, Guanajuato and San Miguel de Allende will have you on sensory overload. It's history and beauty are incredible, it's climate near perfect (like my San Diego), and it's people welcoming.
Mexico has become a mecca for American and Canadian expats over the years. The strength of the dollar (about 18 to 1 post-Trump), have made living here on dollars very cost-effective, and brought in gringos by the planeload. It's estimated that Mexico is home to over 1 million expats from around the world.
FREE GUIDE! Get Essential Information on Protecting Your Assets
18 STEPS TO IMPLEMENTING YOUR PLAN B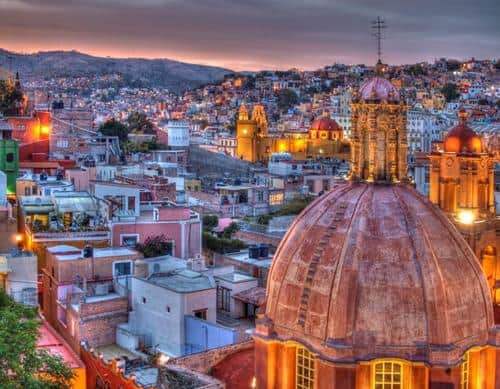 You'll also find it cheap and easy to gain temporary and then a permanent residency in Mexico. Once you have that stamp in your passport, you can open bank accounts at most large Mexican banks.
Of course, it's Mexico's proximity to North America that makes it a top choice for American and Canadian expats. A direct flight might have you in San Miguel de Allende in 2 hours, and a stopover in Mexico City might mean travel time of 3 to 6 hours depending on your starting point. This makes visiting friends and family in the States easy and cheap. Round trip flights can be less than $300 from some U.S. cities.
When booking travel, note that San Miguel de Allende and Leon are the major cities in the Guanajuato prefecture. The city I am recommending as the world's best for expats is Guanajuato City within the Guanajuato region. Life's cheap throughout, hotels are plentiful, and all three cities are cool places to spend some time.
But you'll find there are some major drawbacks operating a traditional business from Mexico. This is why Guanajuato is my top pick for pensioners and not business owners.
Office space and English speaking workers are difficult to find, labor laws and government oversight is a real pain in the rear, and the "manana mindset" will drive gringo's crazy. And the rules, regulation, and tax compliance in Mexico can we worse than the United States.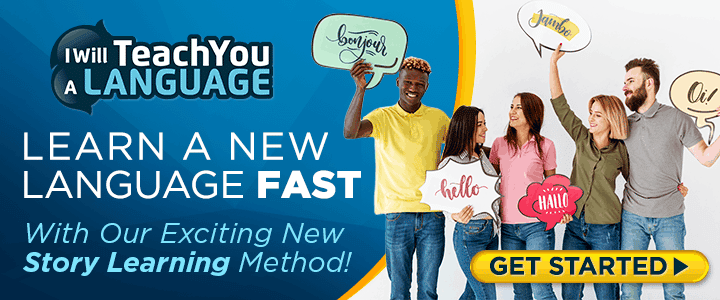 Most importantly, Mexico will tax you and your business on your worldwide income. Only countries that tax local source, but not foreign source, income are efficient offshore centers.
Remember that perpetual travelers can live and work anywhere in the world. So long as you don't spend more than 183 days a year in Mexico, and don't file for permanent residency, you'll avoid their tax laws. A temporary visa lasts for 3 months, which is what I use while in Mexico, even though I'm eligible for citizenship and a passport from the country.
For these reasons, the world's best city for expat entrepreneurs is Panama City, Panama.
Panama City is the cultural, historical, climate, and quality of life antithesis of Guanajuato. These cities are about 3 hours by air, but absolute opposites in terms of culture and climate, with Panama City being nearly devoid of history. Panama is all about new, big, fancy, and fast while Guanajuato is all about history and class.
And the weather in Panama sucks. Panama City has two seasons, rainy and rainier with temps always at 85 F and humidity at 150% (feels like it, anyway). At 6,000 feet, Guanajuato is near perfect for a region without a beach. Lows in winter are 60F and highs, in summary, are 75F.
Note that I'm speaking of Panama City only, not the more temperate climates of the north popular with retirees.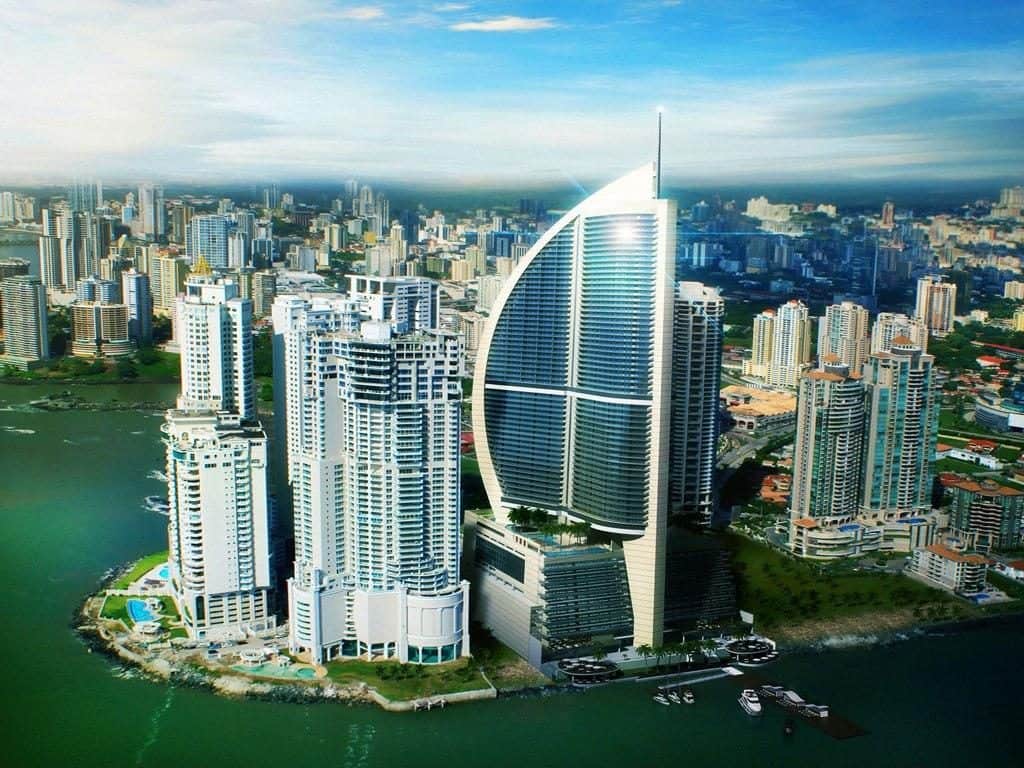 What makes Panama City the world's best city for expat entrepreneurs is it's business-friendly environment, efficient tax laws, asset protection within Panama Foundations, solid banking, low-cost labour, and world-class office and internet services. Basically everything you need to operate a business with employees and facilities while paying zero in worldwide taxes. And Panama City real estate is very reasonable to either buy or rent.

This business-friendly environment starts with Panama's tax laws. They will tax your local source income but not foreign-source profits. That means you will pay tax on sales to Panamanians, but not on sales to people and businesses outside of Panama.
If you set up a business in Panama that offers products and online services to people outside the country, you'll pay no local taxes (except payroll taxes as applicable). When combined with U.S. or Canadian tax laws, Panama can help you to live completely tax-free, depending on your business model, net profits, and how or when you take distributions.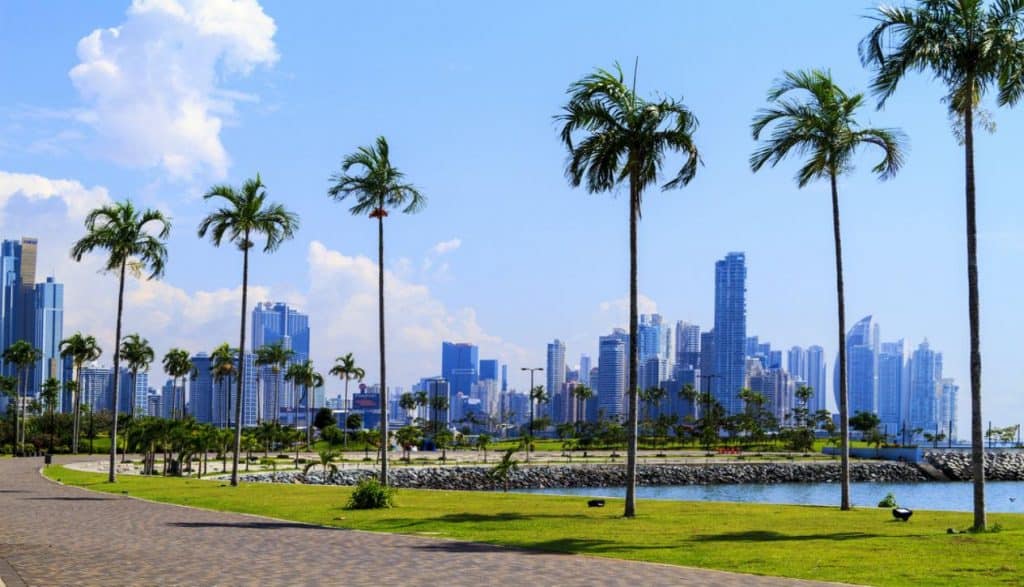 Another reason Panama City is my choice as the world's best city for expat business owners is that residency is easy to get. If you're from the U.S., Canada, or any of the other 50 "friendly nations," you can become a legal resident of Panama with an investment of $20,000.
And this residency visa is an important component of the Foreign Earned Income Exclusion for Americans. If you're a perpetual traveller without residency, you must be out of the U.S. for 330 days a year. If you are a legal resident of Panama, you can spend 3 or 4 months a year in America (but never more than 6 months or you'll lose the Exclusion in its entirety).
Conclusion
I hope you've found this article on the world's best city for expats to be helpful. Guanajuato is an amazing city for retirees and perpetual travellers, while Panama City is the place to be for traditional business operators.
For assistance in setting up your business offshore, moving your IRA abroad, or gaining residency in Panama, please contact us HERE. We'll be happy to work with you to structure your affairs offshore in the most efficient and compliant manner possible.
Here is probably the most extensive ebook on Everything You Ever Wanted To Know About Eliminating Your Taxes, Protecting Your Assets And Regaining Privacy Over Your Life And Investments. It is called The Ultimate Guide To Going Offshore.  Visit our bookstore to purchase it today!
Enjoy these articles by Escape Artist.
Buying Property In Mexico: A Step-By-Step Guide For Expats
Retiring In Panama: 8 Things Expats Need to Know
9 Reasons Why Millennials Are Choosing to Become Expats
Interested in a Panama Residence?

Like Our Articles?
Then make sure to check out our Bookstore... we have titles packed full of premium offshore intel. Instant Download - Print off for your private library before the government demands we take these down!