Every time I visit someplace new, I ask myself, "Could I live here?" Upon exploring the streets and sites of Tomar, Portugal, the answer is a confident "Yes." One local we spoke to said, "There are not many things to do in Tomar, Portugal. Well, I guess there is the convent." Perhaps a quieter, less touristy town is a good thing. The streets are not laden with crowds, and the atmosphere feels like a home rather than a destination to check off the infamous bucket list.
You will find throughout most of Portugal the willingness of people on the streets to offer help, especially if you look dazed and confused. The day we headed out to explore the town, there was not a cloud in the sky, no wind to burn our skin, and the temperature was a pleasant 15°C (59°F). Perfect exploring weather in January for this Canadian expat looking for things to do in Tomar, Portugal.
Brief History of Tomar, Portugal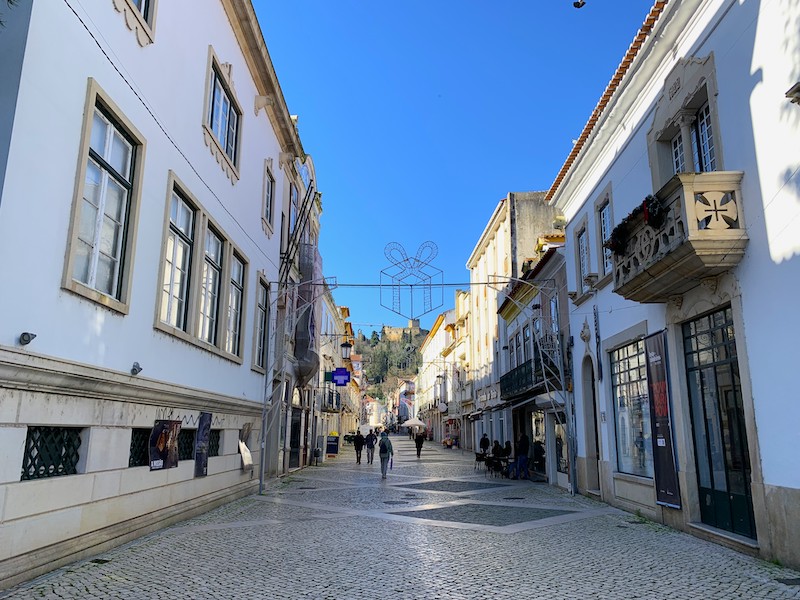 Tomar Streets with Knights Templar Castle Overlooking the Town
The town of Tomar was created inside the walls of the Convento de Cristo, constructed under the orders of Gualdim de Pais, the fourth Grand Master of the Knights Templar of Portugal in the late 12th century.
Tomar was the last Templar town to be commissioned for construction and one of Portugal's historical jewels. Tomar was especially important in the 15th century when it was a centre of Portuguese overseas expansion under Henry the Navigator, the Grand Master of the Order of Christ, the successor organization to the Knights Templar in Portugal.
Things to Do in Tomar, Portugal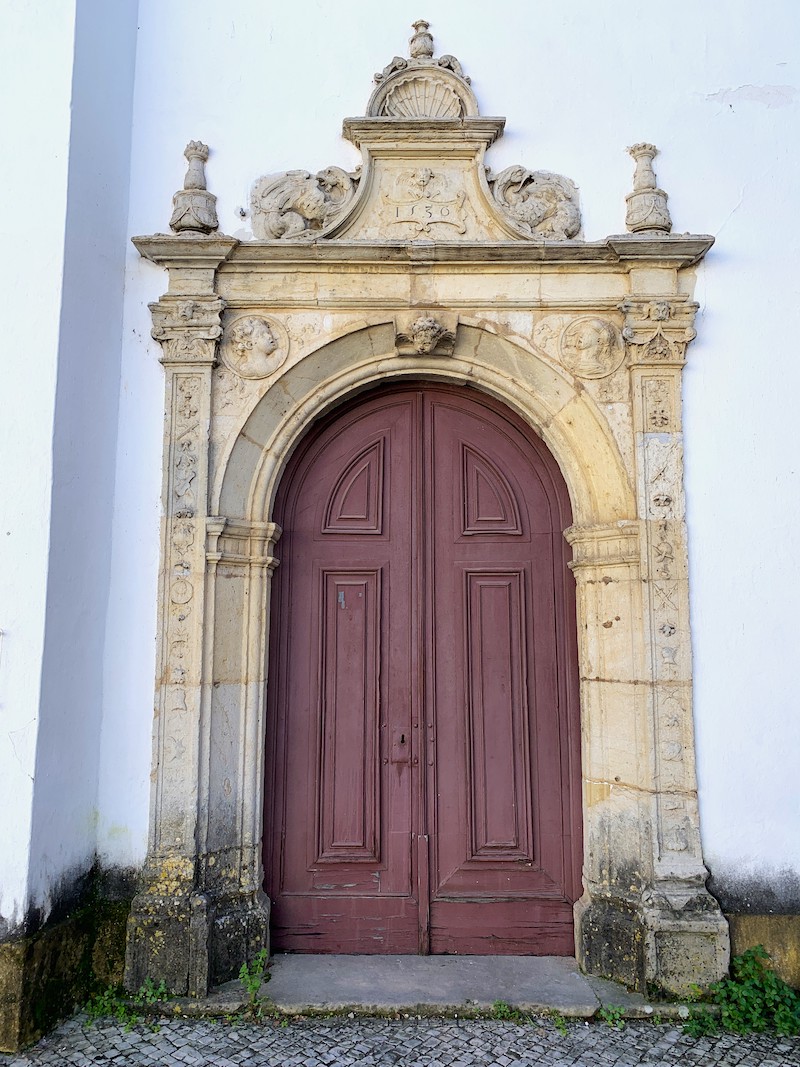 Who Else Loves Doors? 1536. Wow.
Walk Old Town Tomar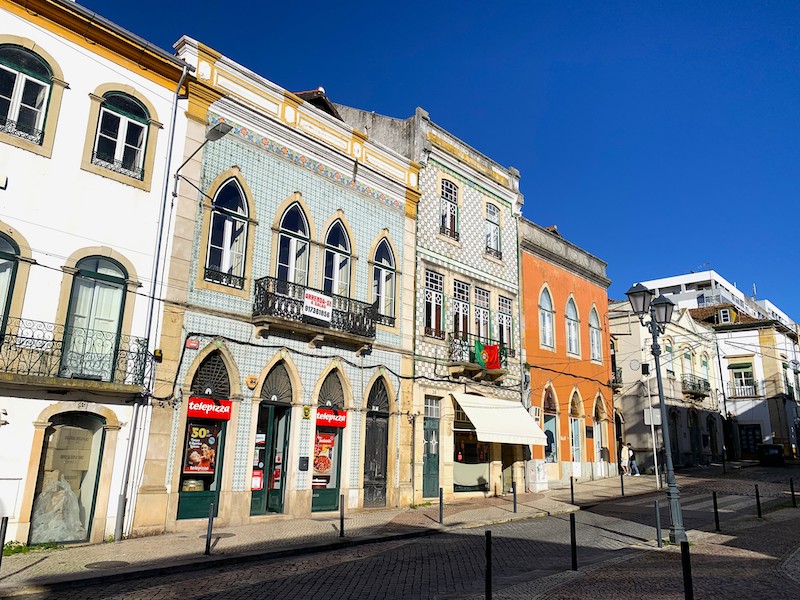 FREE GUIDE! Get Essential Information on Protecting Your Assets
18 STEPS TO IMPLEMENTING YOUR PLAN B
Old Tomar is a small, compact city making it easy to get around on foot. The shiny, smooth cobblestone streets are clean and make for great pictures. Be careful if it is wet as the stones become slippery. Enjoy the tranquil sound of water passing by on the river, the water wheels now still echo history, and swans grace the calm waters. We even saw a black swan being fed by a family enjoying the shores of the river.
Soak up the Sun in Praça da República
The Praça da República, or main square in Tomar, is where I had my perfect day on the mainland of Portugal. A calm, sunny, quiet morning found us beginning our adventure in the square with a cup of coffee. A few birds sang overhead. An occasional person wandered by enjoying the morning in search of the perfect brew. Portugal is known for having some of the best coffee in the world; according to a local barista at A Rosa.
Ordering a coffee in Portugal can be confusing. The barista at the pastelaria we stopped at was helpful. After describing what we wanted, he brewed a café duplo, what we would call a double expresso. Our description must have been a little off because what we wanted was an abatanado, similar to an Americano. Abatanado is a slightly longer black coffee, although it's not as big as an American coffee. In Portugal, coffee is never filled to the top. Getting a big cup of coffee like an Americano is a challenge. Even if you ask for an abatanado, often they'll only put a tiny bit more water in it. Why would you add more water and ruin the flavour?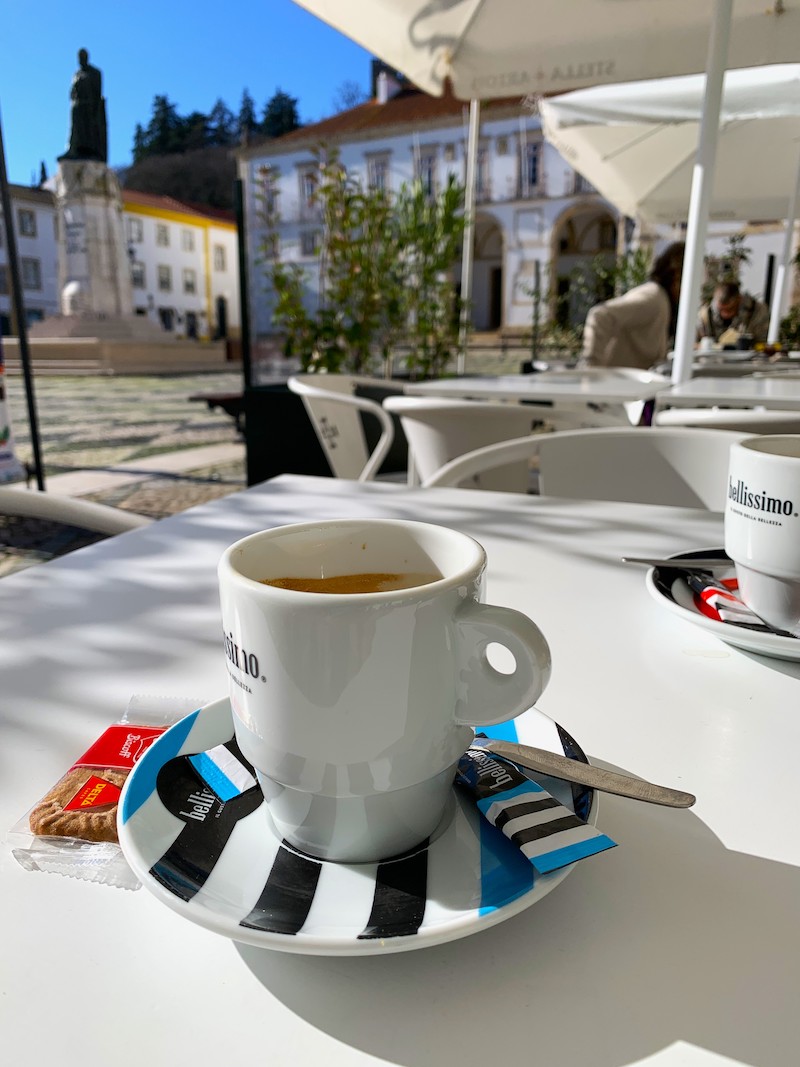 A Duplo in Tomar's Main Square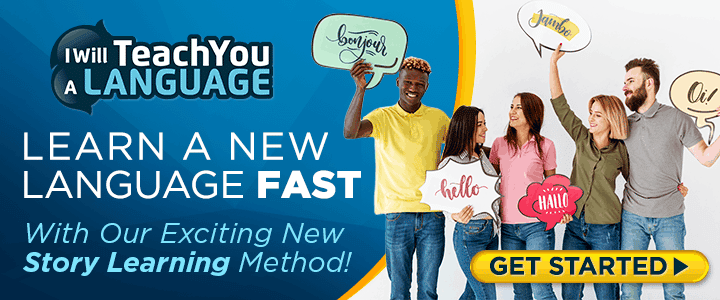 Just order a coffee without preconceived notions of what it should taste like, sit back, soak in the beautiful architecture around you and breathe. You are in Portugal.
The photogenic 16th-century Mannerist town hall is opposite the church. With Portuguese paving stones, a statue of the Templar Knight and Tomar's founder, Gualdim Pais in the foreground, and the walls of the castle guarding the town from the hilltop, you'll never be short on great views.
The late 15th century Igreja de São João Batista, or the Church of Saint John the Baptist, in the main square was also under restoration when we visited. During offseason, many popular tourist sites are under restoration in most countries. Inside the church are said to be treasured 16th-century paintings, a pulpit carved in stone, and tiles called "Diamond Tip".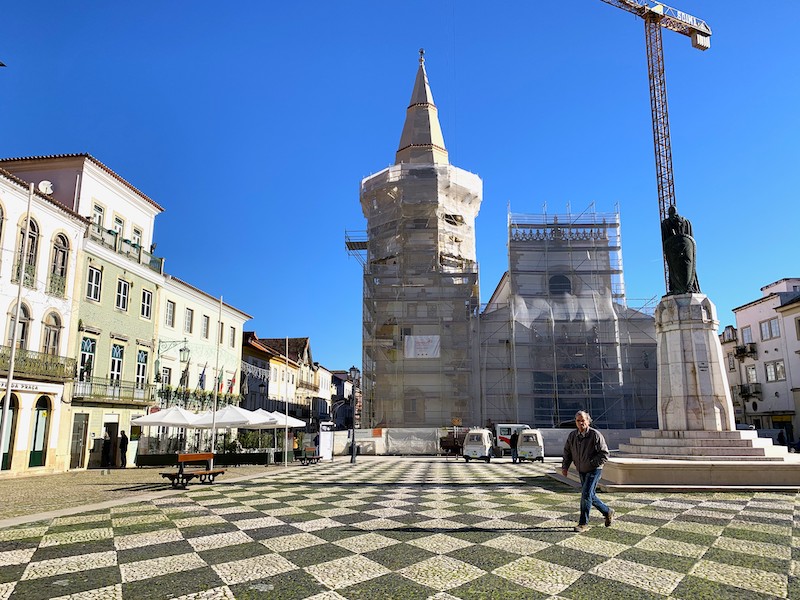 São João Batista in the Main Square
In the centre of the square is the statue of Gualdim Pais, a Knights Templar Master and the founder of Tomar.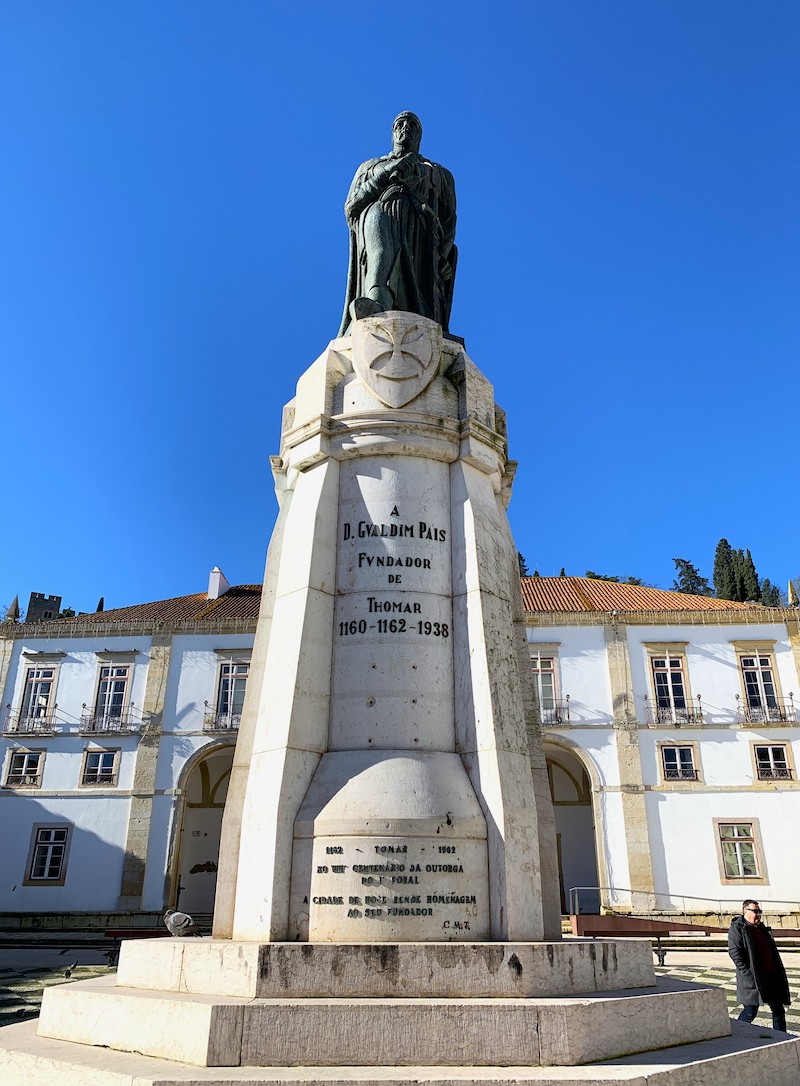 Take a Tuk-Tuk Ride
We had our fair share of hiking when visiting Sintra, so it was time to take a tuk-tuk to the Knights Templar's Castle. The tuk-tuks parked in the square only charge €2.50 per person for the short ride up to the castle. The road to the castle is walkable so make your choice. We enjoyed our first tuk-tuk ride, and our driver was responsible while also providing a brief explanation of items as we drove by.
She recommended seeing the matchbox museum, The Museu dos Fosforos, but we ran out of time. Time at historic sites always takes longer than expected as they captivate the imagination with knights, kings, queens, and nobles. The Convent of Christ and the Knights Templar castle were calling.
Knights Templar Castle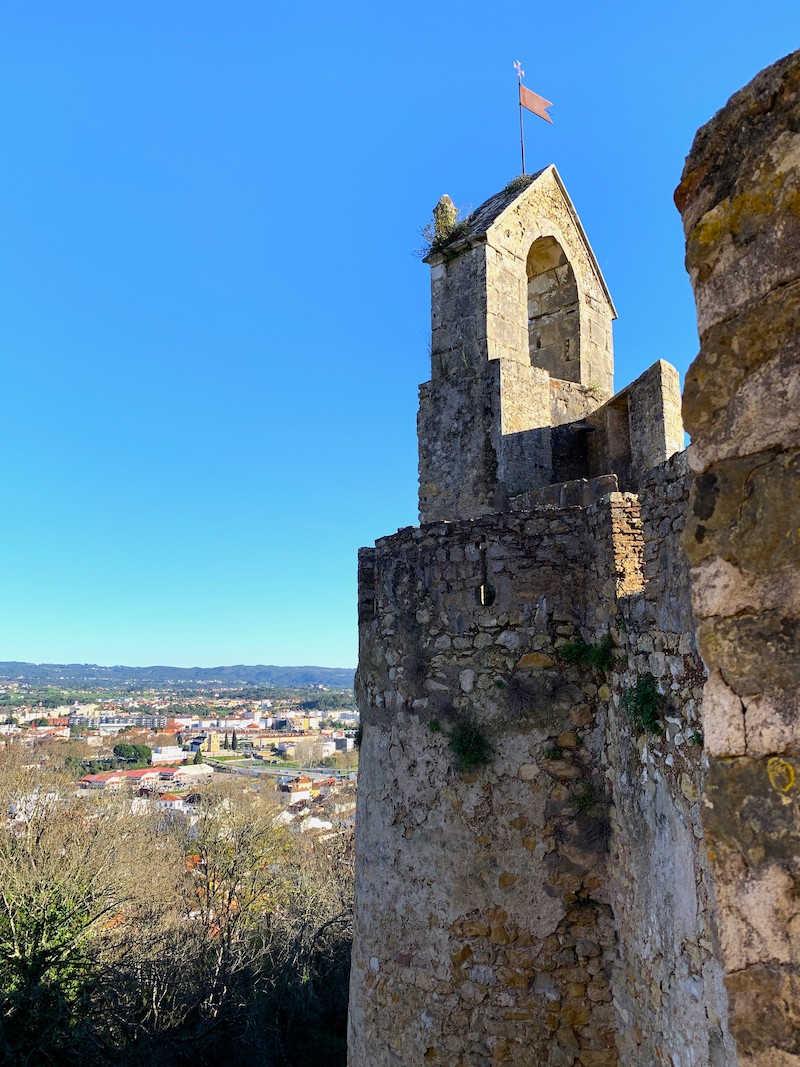 Knights Templar Castle with View of Tomar
Protecting the convent in the same structure is the Knights Templar castle. The old Templar castle, one of the many defensive structures in Portugal, was built by the Order to protect the region from Moorish attacks.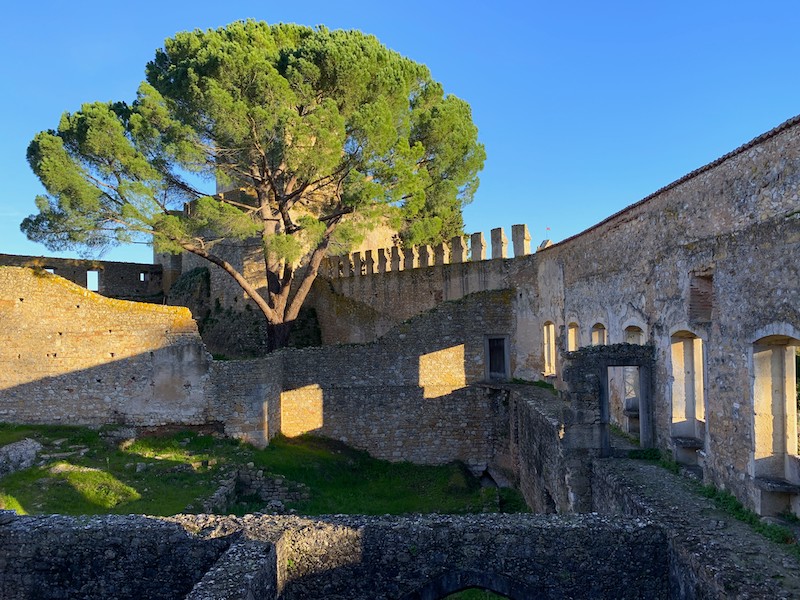 Interior of Knights Templar Castle
The Templar Knights are a Catholic military order from the Middle Ages whose origins are connected to the first crusades against the Moors. Halfway between monks and soldiers, the Templars did their best to assure peace and safety to the European pilgrims visiting Jerusalem for religious purposes. The Knights Templar held enormous power in Portugal from the 12th to 16th centuries.
Convento de Christo
A UNESCO World Heritage Site, The Convent of Christ, looming over the town of Tomar and defended by a castle and walls, was founded in 1160 by Gualdim Pais, grand master of the Knights Templar. The Convent of Christ is not as busy with tourists. The structure is huge, and wandering around the halls, going up and down stairs, in and out of doors is like trying to find gold at the end of the rainbow. Sometimes you can see where you want to go, but how do you get there?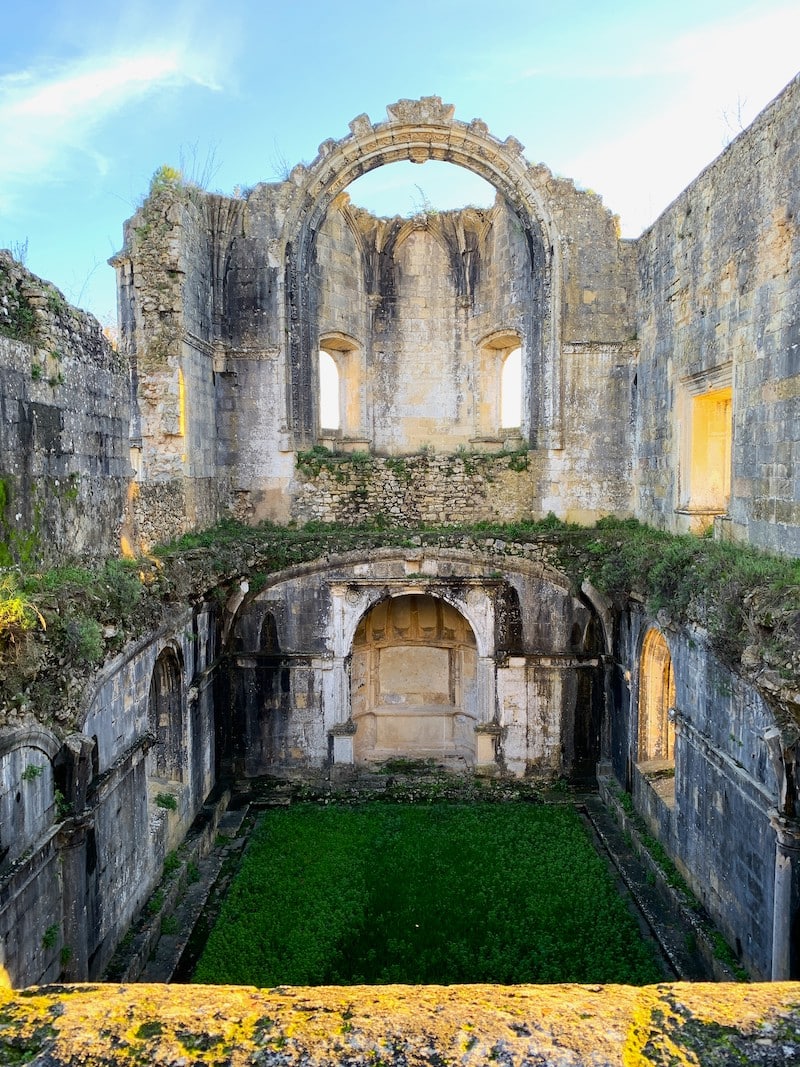 Don't miss the famous Janela do Capítulo window in the Chapter House, a unique work of Manueline style. This window was under restoration when we visited. Almost a thousand years old, the building blends many centuries of architectural schools in spectacular fashion, with some of the most expressive and emblematic periods of Portuguese architecture on display. You'll see motifs of Romanesque, Gothic, Manueline, and Renaissance as you walk from one hallway to the next.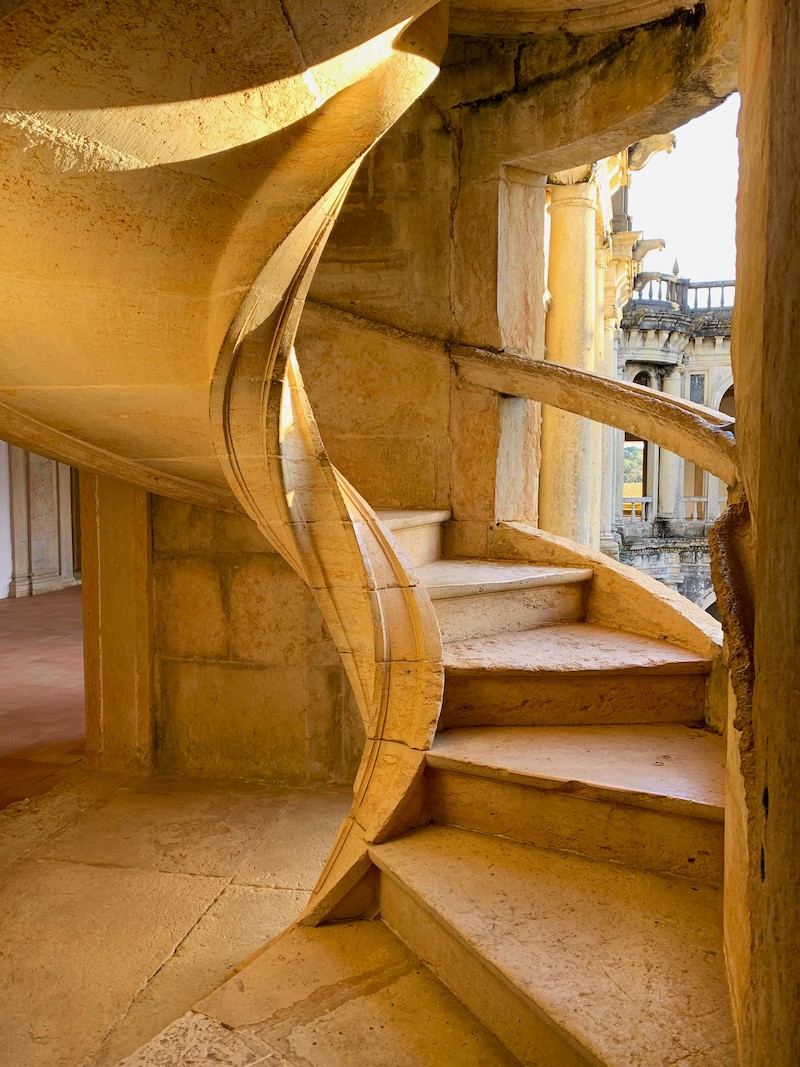 Extraordinary Staircase in the Convent
The Convent of Christ is regarded as one of the finest historical monuments in Portugal.
The showpiece of the complex is the extraordinary Charola, the original Romanic church built to reproduce the Church of the Holy Sepulchre in Jerusalem. The interior blends the simplicity of the lines and the richness of its decor. Its circular shape allowed nobles to attend the liturgical celebrations while sitting on their horses.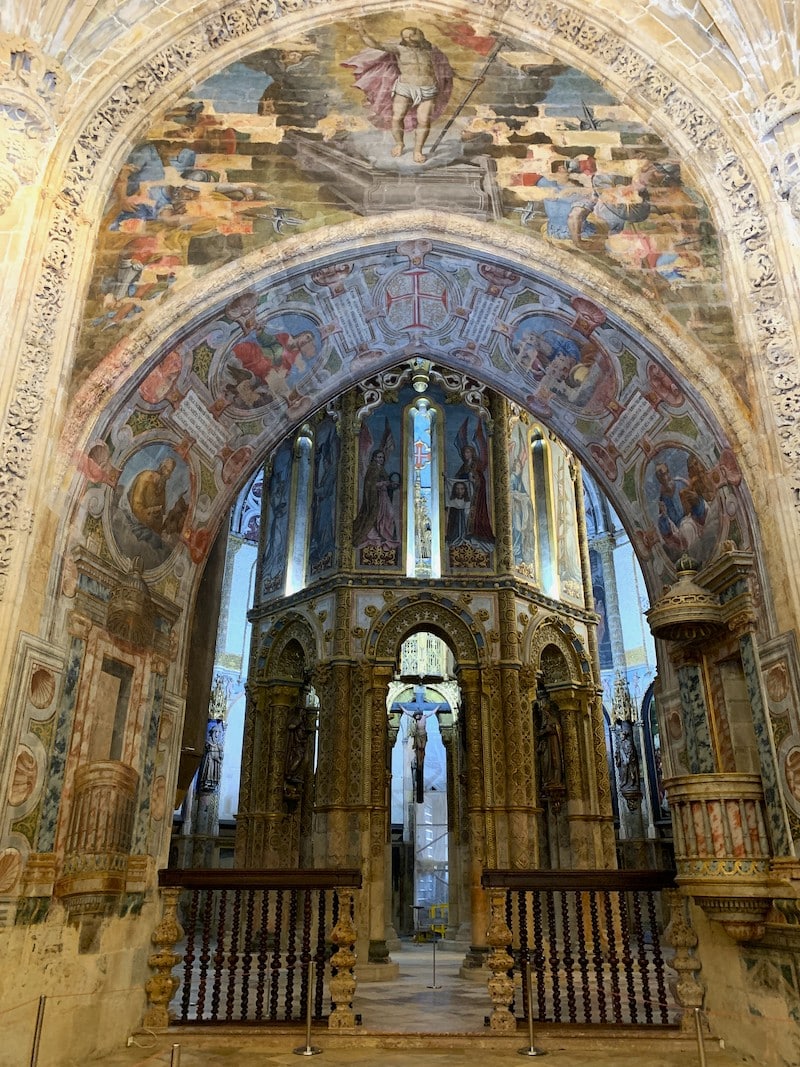 The Charola
Eating in Tomar
Where to eat in Tomar was a challenge. The Portuguese have an interesting eating pattern. It is common for restaurants to be closed all day and only open at 7 pm for the evening meal. The Thomar Boutique Hotel where we stayed at recommended four restaurants within walking distance. Three were closed, with no signs posted as to when they would reopen. The lady at the front desk was surprised when we told her they were all closed as she had not been informed of the closures.
The fourth, a family restaurant, was booked solid when we arrived at the opening time at 7 pm. Not a soul was in the restaurant, but because everyone had made a reservation, there was not even a spot for two. Eating out is an event in Portugal. When you arrive for dinner, you stay all evening. They don't turn the tables to make a buck. It's all about spending time with family, friends, and great food. Just the way it should be. To avoid disappointment, always make reservations for dinner in Portugal, no matter what city or town you are in.
As our stomachs began to give up hope for our evening in Tomar and a chill from the crisp January evening began to seep into our bones, we took one last try and turned down the main street leading to the square. The only warmth we felt was from the colourful Christmas lights strung up and down every street. Christmas carols filled the air with familiar melodies carrying us back to memories of Christmas back home.
Hope. A hamburger joint was open. Although a burger was the last type of food desired, a lady standing outside vouched for Enigma Hamburgueria Artesanal saying the food and service were excellent. She was right. Traditional Portuguese was not meant to be on our menu, but a perfectly cooked, flavourful burger and a Belgian beer served by a waitress with a great smile and a stout sense of humour were.
We have covered what visiting Tomar is like, but what about living there? This is an expat blog after all, so let's cover some of the necessary information on living in Tomar, Portugal.
Cost of Living in Tomar, Portugal
Here is a breakdown of the prices an average person can expect in Tomar. Cost of living is all relative to lifestyle:
Restaurants
Average
Range
Meal, Inexpensive Restaurant
8.00 €
7.00-10.00
Meal for 2 People, Mid-range Restaurant, Three-course
35.00 €
24.00-40.00
Domestic Beer (0.5-litre draught)
2.25 €
1.00-4.00
Imported Beer (0.33-litre bottle)
2.50 €
2.00-3.00
Cappuccino (regular)
1.35 €
0.70-2.50
Coke/Pepsi (0.33-litre bottle)
1.50 €
1.20-2.00
Water (0.33-litre bottle)
1.00 €
1.00-1.00
 

Markets

Milk (regular), (1 litre)
0.71 €
0.48-0.90
Loaf of Fresh White Bread (500g)
1.80 €
0.50-2.00
Rice (white), (1kg)
0.82 €
0.60-1.10
Eggs (regular) (12)
2.85 €
1.20-4.00
Local Cheese (1kg)
9.67 €
4.00-15.00
Chicken Fillets (1kg)
7.17 €
4.50-12.00
Beef Round (1kg) (or Equivalent Back Leg Red Meat)
8.88 €
3.00-12.00
Apples (1kg)
1.20 €
0.80-2.00
Banana (1kg)
1.10 €
1.00-1.20
Oranges (1kg)
1.33 €
0.90-2.00
Tomato (1kg)
1.60 €
1.20-2.00
Potato (1kg)
0.68 €
0.60-0.75
Onion (1kg)
0.85 €
0.70-1.00
Lettuce (1 head)
1.00 €
1.00-1.00
Water (1.5-litre bottle)
0.79 €
0.20-1.12
Bottle of Wine (Mid-Range)
4.00 €
2.50-12.00
Domestic Beer (0.5-litre bottle)
1.66 €
1.00-2.50
Imported Beer (0.33-litre bottle)
2.00 €
2.00-2.00
 

Transportation

One-way Ticket (Local Transport)
1.00 €
Monthly Pass (Regular Price)
35.00 €
Taxi Start (Normal Tariff)
2.60 €
2.60-2.60
Taxi 1-hour Waiting (Normal Tariff)
16.00 €
16.00-16.00
Gasoline (1 litre)
1.83 €
1.65-2.00
Volkswagen Golf 1.4 90 KW Trendline (Or Equivalent New Car)
28,800.00 €
28,800.00-28,800.00
Toyota Corolla Sedan 1.6l 97kW Comfort (Or Equivalent New Car)
31,800.00 €
31,800.00-31,800.00
 

Utilities (Monthly)

Basic (Electricity, Heating, Cooling, Water, Garbage) for 85m2 Apartment
75.83 €
56.67-95.00
Internet (60 Mbps or More, Unlimited Data, Cable/ADSL)
34.33 €
30.00-40.00
 

Sports And Leisure

Fitness Club, Monthly Fee for 1 Adult
34.00 €
33.00-35.00
Tennis Court Rent (1 Hour on Weekend)
12.00 €
Cinema, International Release, 1 Seat
6.00 €
5.00-6.50
 

Childcare

International Primary School, Yearly for 1 Child
5,500.00 €
5,500.00-5,500.00
 

Clothing And Shoes

1 Pair of Jeans (Levi's 501 Or Similar)
57.50 €
35.00-80.00
1 Summer Dress in a Chain Store (Zara, H&M, …)
25.00 €
20.00-30.00
1 Pair of Nike Running Shoes (Mid-Range)
50.00 €
50.00-50.00
1 Pair of Men Leather Business Shoes
65.00 €
45.00-100.00
 

Rent Per Month

Apartment (1 bedroom) in City Centre
500.00 €
450.00-550.00
Apartment (1 bedroom) Outside of Centre
400.00 €
350.00-450.00
Apartment (3 bedrooms) in City Centre
693.75 €
500.00-800.00
Apartment (3 bedrooms) Outside of Centre
600.00 €
500.00-700.00
 

Buy Apartment Price

Price per Square Metre to Buy Apartment in City Centre
2,050.00 €
Price per Square Metre to Buy Apartment Outside of Centre
1,250.00 €
 

Salaries And Financing

Average Monthly Net Salary (After Tax)
1,200.00 €
Mortgage Interest Rate in Percentages (%), Yearly, for 20 Years Fixed-Rate
3.48
2.00-5.43
*Prices provided from Numbeo.com as of July 2023 are accurate based on observations while in the country. More comparisons for Tomar can be found here.
Climate in Tomar
The most delightful weather we experienced in Portugal was in Tomar. Cool, clear, and fresh. January is cooler in Portugal and can be rainy and cloudy, but in Tomar, we had nothing but sunshine and joy. Official reports state different weather patterns for January.
Average Temperature and Rainfall in Tomar
In Tomar, the summers are hot, dry, and mostly clear. Winters are cold, wet, and partly cloudy. Over the year, the temperature typically varies from 4°C (40°F) to 31°C (88°F) and is rarely below -1°C (31°F) or above 38°C (101°F).
The hot season lasts three months, from June 20 to September 20, with an average daily high temperature above 28°C (82°F). The hottest month of the year in Tomar is August, with an average high of 31°C (87°F) and low of 16°C (61°F).
The cool season lasts just over three months, from November 17 to March 5, with an average daily high temperature below 17°C (63°F). The coldest month of the year in Tomar is January, with an average low of 4°C (40°F) and a high of 14 °C (58°F).
The wetter season lasts eight months, from September 25 to May 26, with a greater than 18 percent chance of a given day being a wet day. The month with the most wet days in Tomar is November, with an average of 9 days with at least 0.04 inches of precipitation.
The drier season lasts four months, from May 26 to September 25. The month with the fewest wet days in Tomar is July, with an average of one day with at least 0.04 inches of precipitation.
The month with the most days of rain alone in Tomar is November, with an average of 9 days. The most common form of precipitation throughout the year is rain alone, with a peak probability of 33 percent at the end of October.
The rainy period of the year lasts for close to ten months, from August 27 to June 23, with a sliding 31-day rainfall of at least 0.5 inches. The month with the most rain in Tomar is November, with an average rainfall of 3.6 inches.
The rainless period of the year lasts for two months, from June 23 to August 27. The month with the least rain in Tomar is July, with an average rainfall of 0.2 inches.
Tomar experiences mild seasonal wind variation over the year—a good place to be if you despise wind.
The best time of year to visit Tomar for general outdoor tourist activities is from late May to early October, with a peak score in the second week of July. When visiting a place for the first time, go when the weather is good. If you love the country in the good weather, go in the offseason. If you love the offseason when the weather isn't as fair, you will love it there year-round, and it just might be the perfect climate for your new international freedom lifestyle.
*Weather statistics retrieved from weatherspark.com.
Tomar, Portugal: A Home Away from Home
Tomar offers the old world feel along with a sense of modernity. With a population of around 20,000, all amenities are available including quirky museums, ancient architecture, traditional food, and friendly people help make Tomar a great place to call home.
For deep, personal stories of Charlotte's real-life expat lifestyle adventures and writers living the actuality of an international freedom lifestyle, subscribe to Escape Artist Insiders magazine today!
ATTENTION CANADIANS: Make a Memorable Stopover in the Azores on your Way to Portugal Mainland

Sete Cidades, São Miguel, Azores
SATA, Azores Airlines is the only airline offering non-stop service
to the Azores
year-round from Toronto and from Montreal. The airline offers access to nine islands and connections to Lisbon, Porto, Madeira, Barcelona, Bilbao, Paris, Frankfurt, or Cape Verde. Fares from Canada permit stopovers for up to seven days in the Azores at no cost.
All photos provided by Charlotte Tweed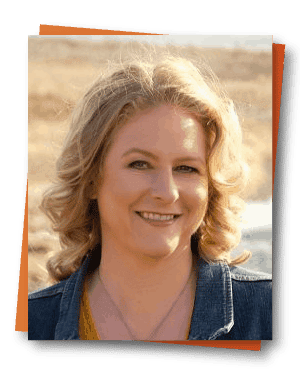 Charlotte Tweed is an adventurous soul with a goal to take you on a journey where you don't just visit—you live it. Graduating with a Travel and Tourism Honours diploma, Charlotte began her expat journey on June 15, 2021. After travelling through multiple countries, Charlotte now calls Mexico home. Reading, writing, and researching the best expat destinations in the world are how she fills her days. As a published author, her mission is to transform your life with expat travel—one destination, one adventure, one story at a time.


Like Our Articles?
Then make sure to check out our Bookstore... we have titles packed full of premium offshore intel. Instant Download - Print off for your private library before the government demands we take these down!