Living in the Azores
Deirdre and I both work via the Internet, so we decided to spend some years moving around the world and experiencing new places and cultures, a few months in each. Our first stop was São Miguel, the largest island of the Azores. Here's my account of our 3 months there. Next stop – the smaller island of Faial, the international yachting meeting point.
Our friend Matthias has recently changed jobs.
He used to buy used Mercedes sedans in his native Germany for Azorean taxi drivers, drive them down to Lisbon and have them shipped over to São Miguel. Now he's been made "Vice-Consul of Germany in the Azores", a title which sounds almost as important as "Consul" but does not entail any actual duty – he says with a big, generous smile and a glint in his eye. His new line of business is helping foreigners buy or build homes on the Azores. With real estate prices still affordable by European standards and a mild climate all year round, he seems to be heading for success.
The Azores
The Azores, the westernmost portion of the European Union, lies five hours' flight away from the US East Coast – as near to Boston as to Brussels, and quintessentially Atlantic.
The nine inhabited islands sprouted as tips of volcanoes in relatively recent times. They are geological babies, with black and porous rocks, high cliffs, and irregular shapes
São Miguel's colours are the deep green of the rolling pastures climbing almost to the top of the mountains; the deep blue of the ocean, which stretches for thousands of miles in each direction; the deep red of the iron-rich earth; and the deep black of the lava rocks.
Azoreans proudly tell the story of how Christopher Columbus was "nearly arrested" here in 1492, on his way to what would become the Americas. As his ships stopped at the island of Santa Maria to stock on fresh food, the crewmen he had sent ashore got into some disagreement with the locals, who demanded that the captain of the ship come to the island to explain himself.
In the end, all was solved more or less amicably and the three caravels went on their fateful way.
Over the centuries, anything "transatlantic" stopped over in the Azores: galleons laden with gold, pirate ships, telegraph connections, cruise liners, and seaplanes. They are after all the only reasonable speck of land positioned more or less halfway between Europe and the Americas.
Nowadays only a few yachts need to stop over and the Azores have reverted to their status as a largely agricultural backwater of Portugal, which is just beginning to attract tourism.
My wife is a ghostwriter and I manage a translation agency – so we are not bound to live in a specific location. We thought we'd try out a few places and only settle down when our son went to school. We chose the Azores as our first destination as we did not feel overly adventurous – they are in the Eurozone, we don't need a passport or visa to come, and broadband connectivity is top-notch. So we transformed our apartment in downtown Rome into a short-term rental property, packed as little as we could (which was still too much), and moved here for six months – three in the island of São Miguel, and three on the smaller island of Faial.
As our plane landed in the "John Paul II International Airport" of Ponta Delgada (yes, the Pope came all the way to the Azores) the first thing I noticed was – the air.
FREE GUIDE! Get Essential Information on Protecting Your Assets
18 STEPS TO IMPLEMENTING YOUR PLAN B
4 BEST COUNTRIES YOU NEED TO HAVE AN OFFSHORE BANK ACCOUNT IN
São Miguel
São Miguel has plenty of it. Always moist and rich with the scent of the sea and of its pastures and woods.
The cleanest air I have ever smelled or seen. Even with the city lights and the full moon shining in your eyes, you can see the stars.
While almost every other small island or archipelago near the more developed parts of the world has turned into a major resort, the Azores are still relatively untouched by tourism.
This has some natural reasons: the beaches are few, small and black, the sea is often too stormy to swim in, and as the Azoreans are fond of saying "every day has four seasons", which means that the only thing you can predict about the weather is that it will change and at some point in the day it will probably rain.
However, as tourism expands further and further and with the local airline's monopoly on international flights fading away, numbers are steadily increasing: people come here for the pristine volcanic landscape, the cleanest seas in Europe – home to dolphins and whales, with all the advantages of staying in the EU – reliable power and telecommunications, European-standard services, and a familiar currency.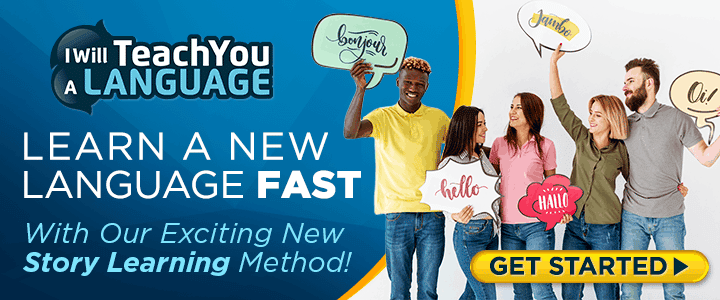 Buying A Second Retirement Home
More and more Germans and Britons are buying a second or retirement homes on the islands, and many Azoreans who have made it in the US and Canada – or their children – are coming back to retire or build a summer house. (This also makes it easy here if you don't speak Portuguese, as many people speak good English.)
All this has driven property prices up dramatically, as there is precious little space to parcel. As of today a simple, modern home with nothing special to it, in a village away from the island's capital, can easily cost €125,000 (US$160,000). And as more foreigners pour in even these prices continue to rise. It's still possible to buy a ruined cottage for €30,000 (US$38,000) – little more than a patch of land and a right to rebuild it, but for a pretty house with a view, or a prime building site, you can expect to shell out ten times as much.
The island's old-timers are not happy about this. Our neighbour pays a monthly rent of 80 dollars with what is called an "Azorean contract" – one that the tenant can pass on to future generations and the landlord can never rescind. He's unhappy about the new housing boom, the rising prices, and the supermarkets, and makes a point of buying his groceries in the darkest, dingiest, least-stocked shop in the village, saying that "this has been here since I moved here", in the late '70s.
There seem in fact to be two parallel islands of São Miguel. Every morning happy cows are herded through the country roads or milked in the fields with portable machines, and the milk hauled to the centre on a horse-drawn cart or across the back of a donkey, under the weary eyes of shawl-covered old ladies peering from their windows. In the regional capital Ponta Delgada, in the meanwhile, Smart cars jostle for parking spots on the back and white mosaic pavements and in Parque Atlántico, the American-style mall complete with international franchises.
This is not just quaint – with an average worker's wage well under $10,000 a year, many locals are all but excluded by the "new" Azorean economy.
Säo Miguel
For those nostalgic of the simple country living of yesteryear Säo Miguel truly is paradise. Because imports are expensive, local farmers haven't been driven out of business and fruits and vegetables still have the "real" taste that has been forgotten in the rest of the developed world – no iceberg lettuce here! The delicious local cheeses are proudly displayed and discussed in specialist shops. On Saturday, the main market in Ponta Delgada is crawling with live chickens and rabbits peering out of their cages to the delighted shrieks of small children. Also on display are the local pineapples, the pride of the island – although local bananas and limões Gallegos are just as delicious.
(Don't worry: modern conveniences are also there: supermarkets open long hours, credit cards are accepted in most larger shops and restaurants, and the mail and banks work as you'd expect.)
This still incomplete transition from an agricultural and isolated society to one devoted to tourism in a globalized world reminds us of Italy in the '70s or Ireland in the '80s – depending on whether you ask me or Deirdre. It also has its drawbacks, as many small things city dwellers take for granted are missing: there is no way to find international foodstuffs, celery, fennels, or English-language books; outside of the protected nature areas, litter is ubiquitous and abundant; entertainment is limited, especially offseason; and everyone seems to smoke everywhere – although the Açoreano Oriental, the local newspaper, recently warned that "Scientists reveal link between smoking and lung cancer".
Azoreans are not immediately open with strangers, although they are always friendly and polite. The smiles are small, windows are usually kept closed, and people won't just start chatting to you as soon as you enter the local bar, nor invite you into their homes for a party just because you happen to walk past.
Religion
They are also religious in a way that has been forgotten in most of Europe. As part of Portugal, they still don't have legal abortion. It's quite common to run into processions – traditionally composed of little girls dressed like angels, a shoulder-born statue of the Saint, local notables, and the local marching band. And men atone for their sins by spending Lent walking all around the island on foot – rain or shine – while reciting the rosary with colorful scarves draped over their heads.
São Miguel is not for everyone: it's a small island thousands of miles from anywhere else, which in the winter is linked to the others only via an expensive air service (ferries only run in the summer). As such it can get pretty claustrophobic after a while. The fertile soil, frequent rain, and mild climate are a joy for gardening enthusiasts, but together with glorious wild camellias and azaleas, they also foster the growth of mould, which can easily overrun an empty house. And while the sea air is a delight to smell, it accelerates the effect of rust to an astonishing degree.
All this is easily forgotten, though, when you can drive up from the coast for 20 minutes to a mountain from which you can see the island from three sides, with a breathtaking vertical view you'd think was possible only from an airplane; when you sink into a natural hot pool complete with waterfall, or into a small inlet in which seawater is heated by an underwater volcanic vent to a spectacular 40 degrees; when you step into the crater of the Lagoa do Fogo and in one minute lose all sense of human presence.
Of all the places I have been in my life, São Miguel is easily the one with the highest concentration of views per square mile. Every valley, every lake, is amazingly dramatic. The locals know that and have dotted the landscape with miradouros, or lookout points.
116: How To Move To Panama Or Use It As Your Plan-B Residency – Expat Money Show's most watched episode
Faial
As the time comes for us to leave São Miguel for the island of Faial, we have experienced the Azorean winter and look forward to the Azorean spring. We were very happy to be here – for the clean air, the mountain walks, and the thermal baths. If your idea of an island is one of tropical heat, eternal sunshine, and serviceable locals in skimpy clothing, then we urge you not to come here (especially not off-season!). But if you like the clean breeze sweeping from the sea, dramatic landscapes, black cliffs, and hot springs, then you should come and enjoy this last undiscovered outpost of Europe.
I hope you enjoyed reading: Living in the Azores. If you have any questions please contact our office HERE. Also, I would like to share some additional reading with you.
Top 16 Reasons to Move To Panama
Cyprus Travel Guide for Expats
5 Tips on How to Write About Your Journey
Like Our Articles?
Then make sure to check out our Bookstore... we have titles packed full of premium offshore intel. Instant Download - Print off for your private library before the government demands we take these down!