Now that I have been in the Azores for over a month and spent a week exploring São Miguel by car, I have a pretty good idea who would love this island.
I've done a lot of traveling and living in other countries. Travel is the best education a person can get.
If you're interested in exploring any Citizenship-by-Investment programs or more information on the Azores, reach out to us today!

From all the time I've spent in other countries, here is the type of person who will love the Azores:
Nature Lovers
If you have been following along this past week, you know how gorgeous the scenery is on the Azores. Rolling ocean waves. Soaring mountains and rugged cliffs. Calderas and volcanic lakes. Wilderness like a rainforest.
There are endless hiking trails, lakes to kayak, and waves to surf.
Birds are in abundance and sing cheerfully. Lizards by the hundreds live in the volcanic stone walls that line the cliffs. Don't let that scare you… they run away as fast as you approach.
Those Seeking Solitude
I now know what the sound of silence is. There are areas where it is so quiet that you can hear yourself think. Don't let that scare you, either.
Island life is slower no matter where you go, but there is a quiet strength in the Azores that I have not experienced anywhere else. Living in the middle of the Atlantic Ocean has instilled a ruggedness and humility in the Azorean people.
Experience the Insider community that takes your international lifestyle to the next level. Download your FREE guide
"18 Steps to Implementing Your Plan B" instantly!
A local we met yesterday insightfully said, "Today, you have a problem. Tomorrow, the problem is gone." No worries. Much of the issues we fill our heads with only lead to fear. There is no fear here.
Farm-to-Table Foodies
In a restaurant, we saw the owner bring in two large plants with a big green leaf on the top of each. He took the plants over to a table of men while pointing at the roots and the base of the stem. An in-depth discussion ensued. The plants are familiar here and are a staple in the diet of Azoreans. The root has been in almost every dish we've consumed.
It is a type of yam called inhame. I asked our server why the owner brought the plant to show the patrons.
"It's inhame (it even sounds like yam when the Azoreans say it). People are asking, 'Where's the inhame? Where's the inhame?' He is showing them it is not ready yet."
That exchange was the highlight of the day. Have you ever seen someone in Canada or the United States go to a garden in their restaurant, pull out the plants and bring them in to show the diners?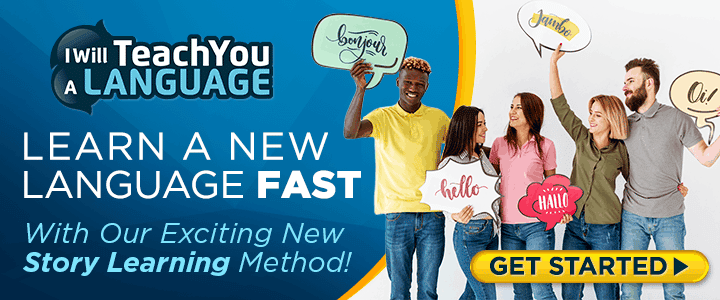 You will never get food in a restaurant fresher or more homemade than that.
Fresh, crystal-clear water flows from taps and fountains throughout the island. Purified from the volcanoes, you will get nothing better to quench your thirst and keep you hydrated.
The Azores also have a "happy cow milk program". This ingenious program began a decade ago on the green island of São Miguel. Cows are held in high regard here and have the best life I've seen a cow have. The cows roam the island freely for 365 days a year, grazing on the abundance of fresh grass and breathing the pure ocean air at their leisure.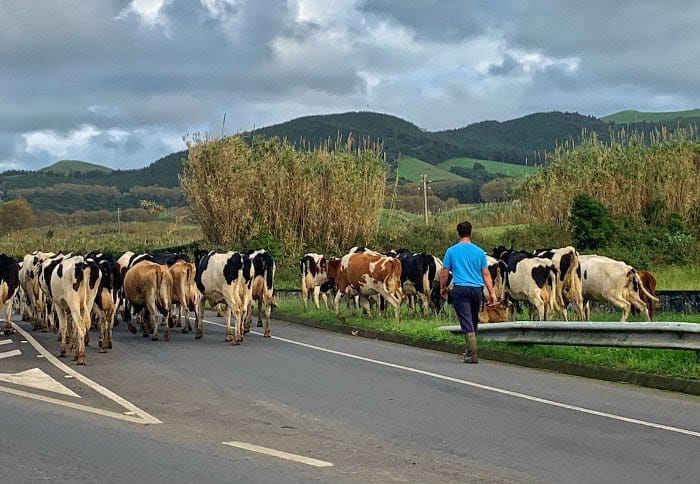 The cows are happy here.
And it shows in the dairy products of the Azores. Normally, I do not drink cow's milk in North America. The hormones in the milk forced me to give up milk. The taste of milk in Canada also left an unpleasant aftertaste in my mouth. When I tried the milk here? Wow. The taste was like it was back on the farm when my dad milked a Jersey cow and would bring the milk in fresh from the pasture with no pasteurization or additives. Creamy, pure, and fresh. No ill aftereffects.
The cheese, and the butter, are all made with local pride and the utmost quality.
There will be no ridiculous masks for cows here to cut methane emissions from cow burps. Sorry, Chuck. Cattle rule here.
Cooler Climate Seekers
Not everyone can handle a hot, tropical climate, even in the cooler rainy seasons. Sweating constantly is not comfortable.
It is winter here, and everything is green, but it is not hot or cold. Winter is the rainy season so wind and showers are common—but there is no snow, and it will not freeze. Today, for example, it was cloudy all day, but the temperature was 20 degrees Celsius (68 degrees Fahrenheit). No jackets were required, although the locals bundled up like Canadians would dress for winter. Go figure. Capris and a light sweater with mid-length sleeves fit the bill for me. Always carry an umbrella, just in case.
Tonight's forecast is for an overnight low of 17 degrees Celsius (62 degrees Fahrenheit). Comfortable.

Is the Azores for You?
These are the main highlights I've noticed so far. I'll report new findings as they appear.
If you have said, "Yes! The Azores sounds perfect for me!" after reading my reports this past week, then don't hold back. Contact us about citizenship by investment and the Portugal Golden Visa Program—it is your ticket to a laidback, European lifestyle.
Cheers,
Charlotte
P.S. If you want more in-depth content from me and our stellar writers to help you set your Plan B Escape Route in motion, subscribe to the monthly Escape Artist Insiders magazine today!
All photos by Charlotte Tweed.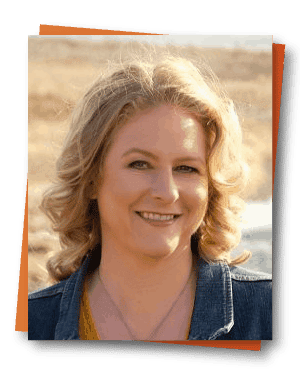 Charlotte Tweed is an adventurous soul with a goal to take you on a journey where you don't just visit—you live it. Graduating with a Travel and Tourism Honours diploma, Charlotte began her expat journey on June 15, 2021. After travelling through multiple countries, Charlotte now calls Mexico home. Reading, writing, and researching the best expat destinations in the world are how she fills her days. As a published author, her mission is to transform your life with expat travel—one destination, one adventure, one story at a time.


Like Our Articles?
Then make sure to check out our Bookstore... we have titles packed full of premium offshore intel. Instant Download - Print off for your private library before the government demands we take these down!