It's been a while since Panama has established a reputation for being an excellent spot for retirees, expats, and even digital nomads. With its laid-back Latin culture, relative affluence, tropical climate, and political stability compared to its neighbor nations, the growing number of expats moving to Panama is hardly surprising. Let's discuss retiring in Panama: The Cost Of Living And 8 Things Expats Need to Know, including healthcare in Panama, temperatures in Panama, and the cost of living in Panama.
Moreover, there's a lot of United States influence on Panama. The capital, Panama City, has a vibe similar to the one you'll find in Miami or Hong Kong. It has a multitude of high-end malls, and English is somewhat spoken in the country. However, the main reason why people choose to retire in Panama is the low cost of living. While prices aren't as rock-bottom as you would find living in Thailand, or even Mexico, living costs in Panama can be as low as $1,200 per month, depending on where you live. Furthermore, the government of Panama offers a special discount to foreigners who wish to retire in the country. It's called the Pensionado program, and I'll discuss it in detail later on in the article. 
But Before We Start, Let's Define What An Expat Is
An expatriate (often shortened to expat) is a person residing in a country other than their native country. In common usage, the term often refers to professionals, skilled workers, or artists taking positions outside their home country, either independently or sent abroad by their employers, which can be companies, universities, governments, or non-governmental organisations. However, the term 'expatriate' is also used for retirees and others who have chosen to live outside their native country.
Now that we understand what an Expat is, let's take a brief look at the typical cost of living in Panama. 
The Typical Monthly Cost Of Living In Panama
As I've said, it's possible to comfortably live on just $1,200 a month in Panama if you live in a small town or a rural area. However, if you opt to live in Panama City, the cost of living is going to be significantly higher. It also depends upon your lifestyle. The typical monthly cost of living in Panama City for a couple can range anywhere between $2,500 and $4,000. The lion's share of your budget will be spent on rent, which is typically $1,000 to $1,500 for a comfortable two-bedroom apartment. If you're looking for something upscale, Panama City features plenty of high-rise building where rents are as high as $3,000/month for two-bedroom apartments. Retiring in Panama can be certainly done with a variety of budgets. 
The Real Value And Beauty Is Offered By Panama's Rural Areas
Many retirees who move to Panama prefer the calm breezes of the countryside over the hustle and bustle of a big metropolitan. Those who opt to live in the rural areas of Panama can expect a much smaller rent bill. The Pedasí region in south Panama is a great example of the great value that can be found in Panamanian countryside. Here, the typical rent of a comfortable two-bedroom apartment is just $600 to $800, and homes near the ocean are listed for as little as $130k. Therefore, it's no surprise that the Pedasí region is home to many American expatriates. 
Located an hour from Panama City is the lovely town of Coronado. This quaint town is one of the more developed beach resorts along the Pacific coast. It caters for most First World needs and those living here can still enjoy many—if not all—the conveniences of life back home…except at a reduced price.
Then there is David.The town has a population of just under 145,000 people, and isn't as densely populated as many other cities its size, since there are few buildings over 5 stories tall, and is Panama's 2nd largest city. David is a relatively wealthy city, with a dominant middle class and a very low poverty index and unemployment rate.
Healthcare
Unfortunately, you cannot use your Medicare in Panama. However, the good news is that healthcare services are extremely affordable in Panama – so affordable, in fact, that many expats opt against buying medical insurance. Nevertheless, if you want medical insurance, plans can be had for less than $100 a month. And we're talking about international-standard healthcare services as well.  Panama has a great healthcare infrastructure, and you'll find many state-of-the-art medical facilities in the country, especially in Panama City.
While the country's healthcare system is certainly not without its flaws, many expats have actually cited it as one of the best things about living in Panama. However, like almost anything else in Central America, it can vary greatly depending on where you go.
3 top notched private hospitals in Panama City are:
Experience the Insider community that takes your international lifestyle to the next level. Download your FREE guide
"18 Steps to Implementing Your Plan B" instantly!
Centro Medico Paitilla
5 More Things Expats Should Know About Living In Panama
Now that I've provided a brief overview of the cost of living in Panama, let's take a look at 5 more things individuals considering retiring in Panama should know. 
The Panama Visa Pensionado
Panama's retirement visa, also known as "Panama Visa Pensionado", is the first thing individuals considering retiring in the country should know about. This visa allows foreigners to attain permanent Panamanian residency given they have a minimum pension income of $1,000 guaranteed for life. Moreover, there is no minimum or maximum qualification age specified by the Panama Immigration Department for the Visa Pensionado. 
Here's a list of the benefits offered by the Panama retirement visa:
One-time import duty exemption of household goods up to a total value of $10,000

Allowing the duty-free import of a new car every two years

50% discount on entertainment anywhere in Panama (sports, concerts, cinema)

30% discount on public transportation (bus, train, boat fares)

25% discount on airline tickets

20% discount on medical consultations

15% discount on dental and eye examinations
The "Hub of the Americas"
There's a reason why Panama is known as the "Hub of the Americas". Its location makes it an ideal base from which to explore south and Central America. The Tocumen International Airport of Panama City currently has more than 50 gates, and the national airline offers regular flights to all South American countries and is adding new routes all the time.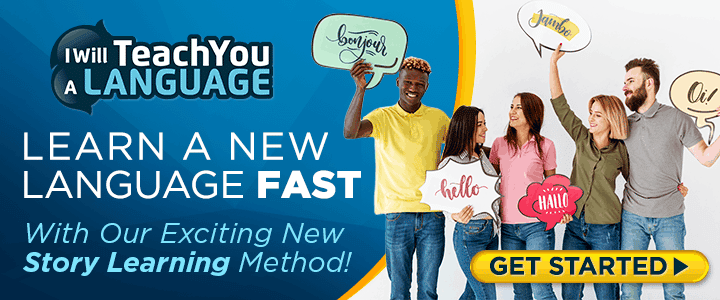 Panama Is No Longer The Banking Haven It Once Was
In 2010, Panama signed an exchange-of-information agreement with the U.S which effectively took away the country's title of a banking haven. However, Panama is still home to more than 80 banks, which means that it still remains one of the world's prominent banking centers. 
The U.S Dollar Has Been Panama's Primary Currency Since 1904
This is another reason why Panama is the destination of choice for many American retirees. Since the United States dollar is the country's primary currency, American expatriates don't have to worry about the exchange risk. 
Year-Round Tropical Climate
Since the country has a tropical climate, those who live in Panama get to see the sun nearly every day of the year. If you decide to live in Panama City, you should know that the weather remains hot and humid for the whole year. Elsewhere in the country, however, the climate can be quite different and much more appealing. In the mountains around Boquete, for instance, the weather is crisp and cool year-round, and can even get chilly. At the coast outside the capital, on the other hand, the hot temperatures are balanced out by cool ocean breezes. 
In David, the temperatures vary throughout the year from 72 degrees to 90 degrees.  Imagine sun year round!
I hope you got something out of this article, retiring in Panama: The Cost Of Living And 8 Things Expats Need to Know. We talked about the Healthcare in Panama, the weather in Panama, the cost of living in Panama and what you really need to know to retire in Panama.
Are you ready to start the application for retirement? to make that move to lay on the beach and soak up the sun, then we can help.  Start HERE, we have the most efficient system out there.  Our team is here to help, so don't hesitate to make that initial call.
To contact our office, please reach out HERE
I've also included some articles about Panama that I know you will love reading!
Explore the Panama Real Estate Market
Are the Panama Papers Reason Enough to Not Live in Panama?
Panama Friendly Nations Reforestation Visa
A Guide on How to Invest In Panamanian Teak 

Like Our Articles?
Then make sure to check out our Bookstore... we have titles packed full of premium offshore intel. Instant Download - Print off for your private library before the government demands we take these down!