Panama: A Great Option for Visiting and Retiring. You've seen me writing about the Special Nations Permanent Residency Visa for a couple of years now as a great Plan B for North Americans. This is a permanent residency with no renewals needed…ever.  
There are 3 good reasons this may be the best residency program in the world:   
Easy to Acquire

– 3 trips to Panama over 8-10 months.

Affordable – Under $25,000 for a lifetime residency.
Easy to Maintain – One visit every 2 years to keep active.
But let me back up and let you know why Panama is on my mind right now. I just returned from a great conference in Seattle hosted by the Asian Real Estate Association of America (AREAA), a luxury products event and gathering of the who's who across the globe in Real Estate. These realtors and brokers are getting the job done, largely helping foreign buyers own property in the U.S.   
While in Seattle, it was great to see my old friend, Aldo Stagnaro, again. He and I hosted a panel about Central America for a couple of hundred agents. As you can see from the picture, we were having a great time.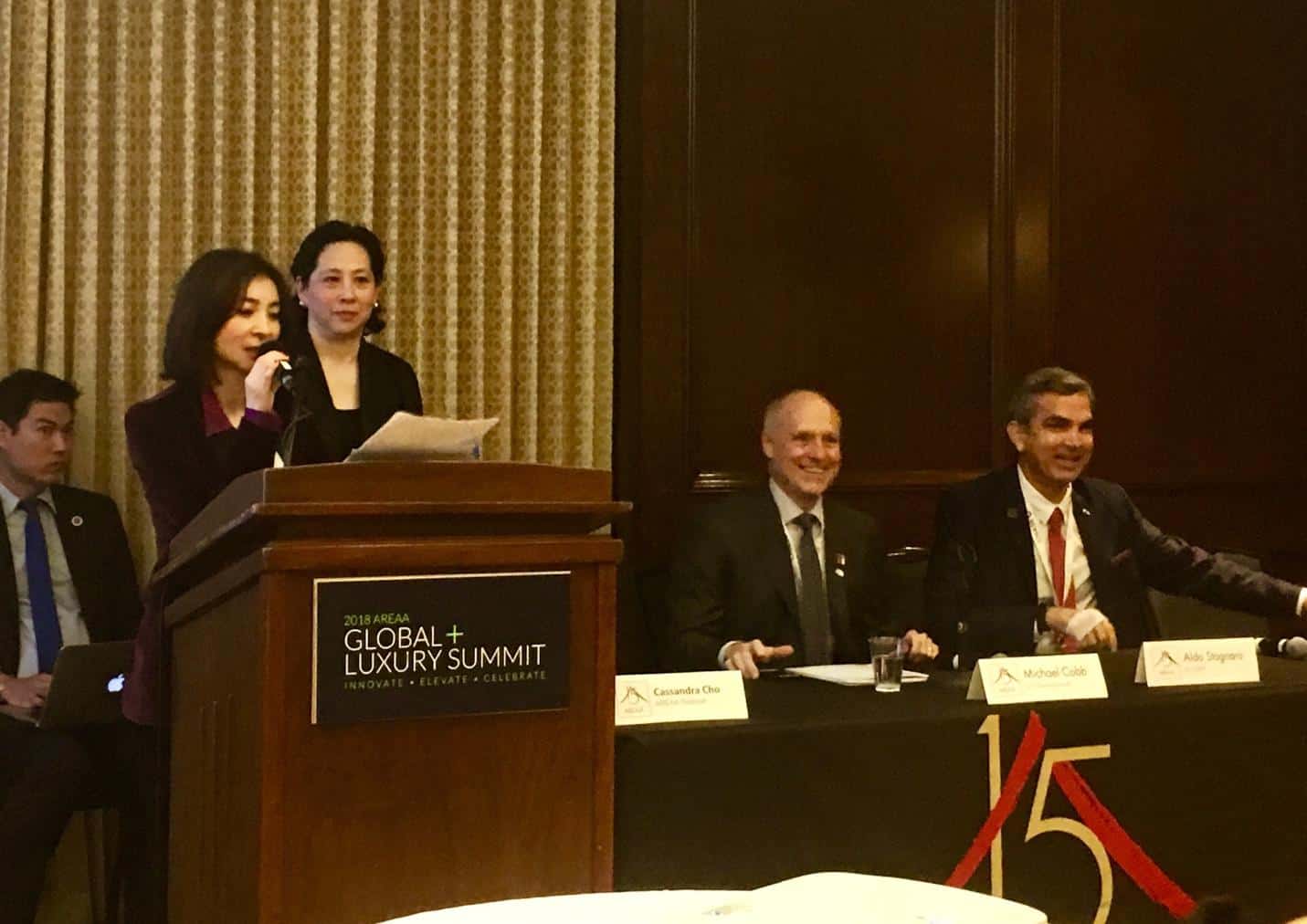 Jenny Cui, Cassandra Cho, Mike Cobb, and Aldo Stagnaro talking up Central America at AREAA.
He's a Panamanian broker of high-end properties and luxury estates. In fact, he's got some listings on the newly created islands out in front of Panama City at Punta Pacifica. I heard about this project a couple of years ago and, at that point, I said, "I'll believe it when I see it." Well, seeing is believing. The second island is now being built. Check out the photos.    

Ocean Reef Islands – New luxury residences and Panama City Marina.
Panama is a country on the move with a huge future. But as I said a few weeks ago, it's not all peaches and cream. Sadly, there are some horror stories that I want to share with you now.   
Recently, in response to the article Peaches and Cream, Ward T. sent me an email asking for my help. It read: 
Hello Michael,
I enjoy your articles and look forward to each submission.
Experience the Insider community that takes your international lifestyle to the next level. Download your FREE guide
"18 Steps to Implementing Your Plan B" instantly!
Perhaps you can send me in the right direction concerning my property problem.
I bought a building lot in a resort development in Panama. There were lots for sale only – no buildings yet.
The developer abandoned the project, and I was told that the land went back to the original landowner, a local farmer, for missing the scheduled payments.
So, I am left with nothing but a sales receipt. I was told a land deed would not be issued until the house was built and we took possession.
Would you have any suggestions? I was awfully naive and way too trusting.  Lessons learned!
Regards,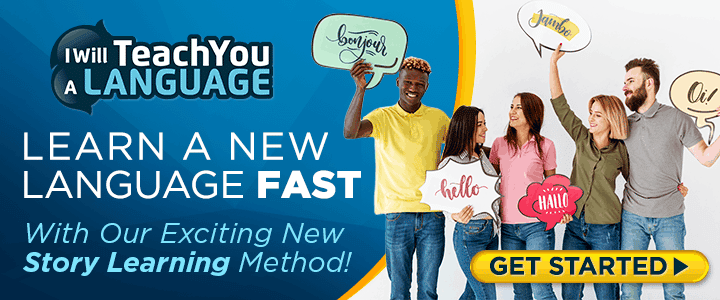 Ward T.
Wow. This is a huge bummer, most of all for Ward. Thankfully, it's not that common but also not unheard of. You should"Know the Developer."  It also pays to hire your own attorney to check out the property, title, and developer before you move ahead.    
I wish I would have had some good words of advice for Ward, but I didn't. I did ask him if I could publish his email to me and he agreed, hoping that his experience and loss could be prevented for others. Thank you, Ward, for the permission to share this.  
But we can't let a crummy developer spoil the soup for everyone. Panama has so much going for it that it should be a country on your radar screen. If for nothing else than to know what's happening in one of the central hubs of the region. Let's look at the reasons Panama is doing so well.  
The first is the canal, of course, bringing in $2 billion per year in gross revenues. It's just like a huge ATM machine for Panama, dispensing nearly $400,000 per day, after costs, in free cash flow into the economy.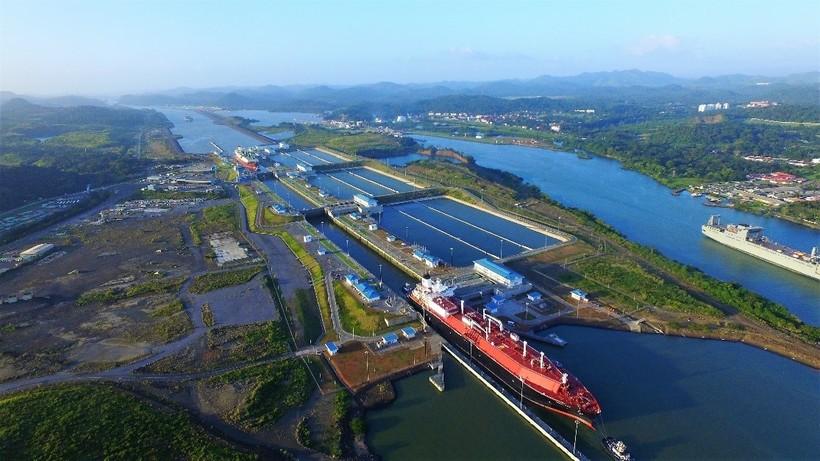 The Canal – Panama's "ATM Machine" netting $400k per day.
A smart move the country is making is to plow a lot of this excess money into infrastructures like the new airport terminal, the subway, bridges, roads, and the expansion of many smaller highways into 4+ lane corridors to move people and goods around the country. It is a transportation hub after all.   
However, the most exciting investment Panama is making is in people. The Special Nations Visa shows the wisdom and foresight of the leaders of Panama to open the borders and recruit foreign nationals to come to Panama as investors, workers, and retirees.   
Since the construction of the Panama Canal in 1914, Panama has become a favorite destination for both people looking to do business and tourists from all around the globe. Its strategic location on the American continent and its Caribbean weather have made Panama one of the best countries for visiting and retiring.
Panama has become a desired haven for travelers from all over the world, and it is chosen by hundreds of thousands of tourists mainly from the United States and Europe. Here they encounter warm weather, exotic wildlife, relaxing beaches, and a lively and active nightlife.
Cultural Diversity
Panama's culture is a mixture of Spanish, Chinese, and American. The traditions of Panama vary a great deal from region to region. While Panama City is a world-class metropolis and business center, northern Panama is very laid back with beautiful beaches and a top retirement destination.
Panama City is quite different, a vibrant business locale with a population of about 1.5 million people in the metro region. The city is home to logistics companies, call centers, banks, and a variety of financial service providers. While much of the city is tall modern skyscrapers, there exist two distinct neighborhoods that retain the flavor and character of old-world charm and majestic elegance.    
Casco Viejo is the old, old city with buildings dating back to the 1600s. Churches, palaces, and residential architecture pull from the many colonial influences over the centuries, from the Spanish to the French to even the British.

Varied styles of architecture at Casco Viejo.
Another area less known by the tourists, but quietly on the radar of Panama's rich and powerful, is the Altos de Golf neighborhood – well inside the city limits, but a world away with stately homes and mansions owned by former presidents, the titans of industry, and foreign governments to host embassies and consulates.   
One property for sale there right now is a fully-restored and updated luxury private residence. Every aspect of this 10,000 square foot, 4 bedrooms, 6 bathroom home, and property are new, built to North American standards.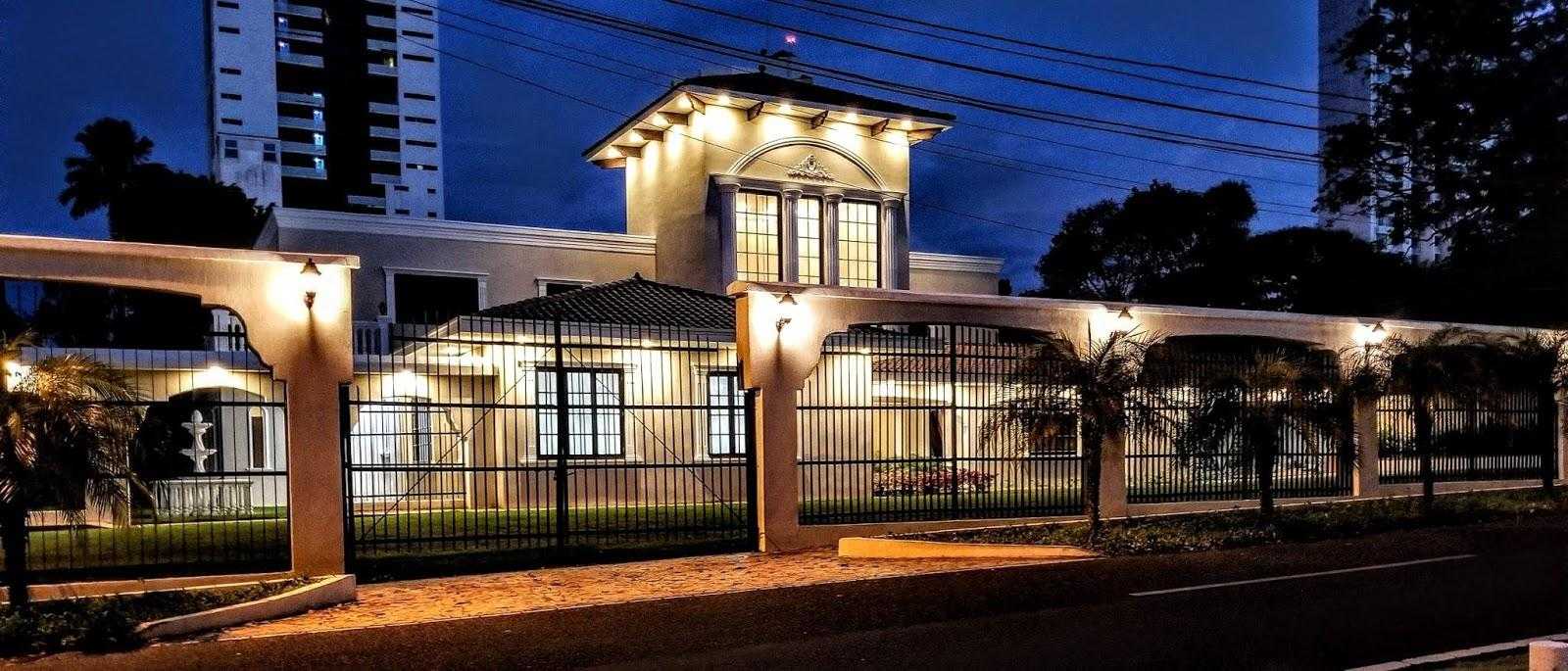 10,000-square-foot villa in Altos de Golf – Panama's neighborhood of "who's who" in the country.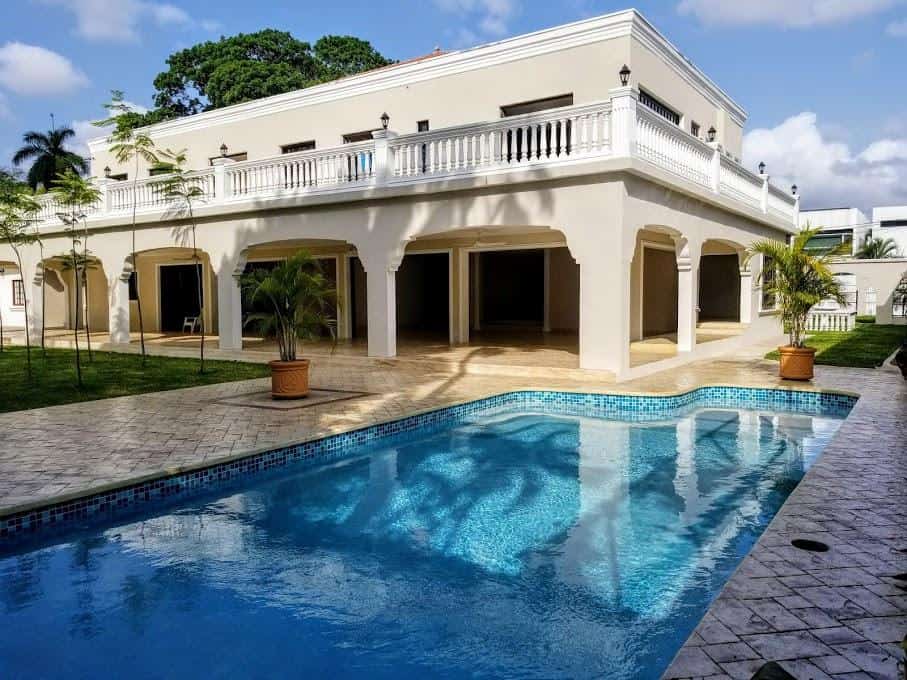 Everything new and upgraded – ready for another 50 years.
Here is a small sample of the improvements:
Gourmet kitchen with custom cabinets, island sink, and electric cooktop.

Custom cabinets and closets, with desired built-in features throughout the house.

Custom made cedar doors and windows made on site.

60cm porcelain floor tiles throughout.

Updated electric service.

New pool and pool house with shower, pump room, storage room, and BBQ.
The main house has 4 bedrooms leading to either a balcony or terrace, each with ensuite baths. The grand entry is three stories with a circular staircase and wrought iron railing. There's even an on-property casita for staff, with two separate living areas.    
The property recently appraised for over $5 million but is being listed for $4.3 million to move it quickly. The lot alone is worth over $2.5 million in this exclusive neighborhood. For more information or to tour the home, click here.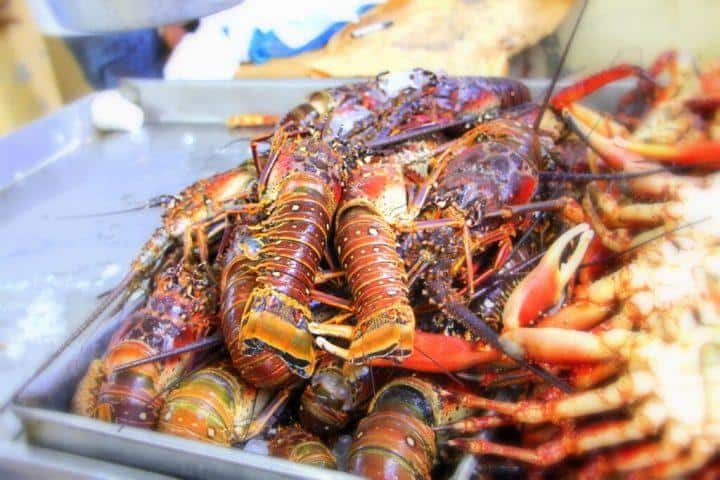 Panama – hundreds of miles of coastline produce seafood galore.
The food scene in Panama is amazing. Gastronomic variety is immense and historically this is thanks to its geographical position. Visitors will find that foods such as rice, salads, beans, and meats (chicken and pork, primarily) are abundant within the Panamanian diet. The national dish is the sancocho, which is a chicken soup eaten a lot in Panama…and a dish I became proficient in during my 3 years in the country.
Besides its eclectic and diverse culture, one of the main reasons to visit Panama is that you will be able to see the eighth wonder of the modern world up close, the Panama Canal. A trip to Panama is not complete without a tour of this site with so much history – a tour that allows you to understand the magnitude and functioning of this unprecedented work.
When traveling to Panama on vacation, it is highly recommended that you visit the main tourist spots such as Panama City, Valle de Anton, and San Blas. The difference between Panama City and these laid-back expat havens is dramatic.
Outside of Panama City, the country quickly reverts back to a more natural state of jungle and highland forests. Southern Panama, before the Darien Gap and Colombia, is known for its amazing teak and other hardwoods. Of all the tropical hardwood species, perhaps among all tree species, teak holds a particular fascination for both consumers and investors, much as gold does among the precious metals.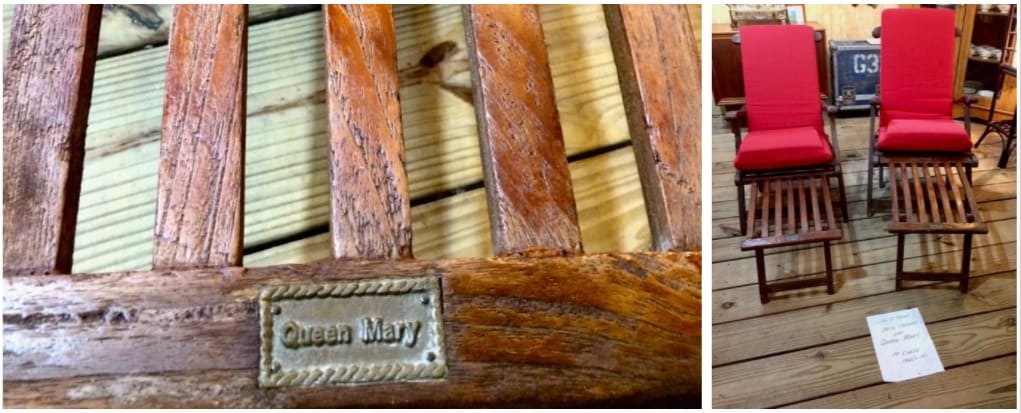 Timeless – teak deck chairs from the Queen Mary for sale in a Micanopy, Florida, antique shop.
Southern Panama has become known for its farmed teak or plantation teak over the last 20 years. This is due to the government's desire to preserve these forests and create efficient and profitable work for the native inhabitants in its southern region.
The first program that the Panama government created was the reforestation visa. Anyone could invest $80,000 in a teak plantation, pay some legal fees, and get residency in Panama. This program lasted a few years but is basically gone now.
It's been replaced by the Friendly Nations Reforestation Visa Program. Where the first program was open to all, version 2.0 was open only to those from a chosen 50 countries. Most of the applicants are from the United States, where running background checks is easy and efficient.
Cobb and crowd – teak trees planted in 1999 in anticipation of 25 years and a nice ROI.
The friendly nations reforestation visa program requires an investment of only $20,000 plus legal and government fees per person. Only one investment is required per family unit (husband, wife, and dependent children under 18 years of age). For more information on how you can become a resident of Panama and own a teak plantation parcel, click here.
One of the most outstanding reasons why you should visit Panama is its beautiful and exquisite beaches. In Panama, you can find dreamlike tropical paradises such as those featured in the San Blas and Bocas del Toro region. Panama also offers ideal beaches to enjoy as a family, like Isla Grande and Coronado. These beaches are about 1.5 hours north of the city. The further you go (towards Costa Rica), the better they become.
Safest Countries in Central America
Panama is one of the safest countries in Central America. Consequently, in most of its cities and towns, you can breathe an air of security and tranquility. In Panama, it is possible to walk quietly through the streets, walk at night, use public transport, wear nice clothes, and even have a luxury car without implying an imminent security risk.
Of course, there are always security risks in certain parts of the country, and the minimum protection measures must be respected in any country in Latin America. Overall, Panama is very safe and secure, making it a great country to not only visit but to retire.
If you are considering retiring or buying a second home in a safe, beautiful, economic area with a modern infrastructure, Panama is an excellent option. Panama is quickly becoming a prime retirement destination for Americans and Europeans.
A foreigner can buy and own property in Panama and enjoy the same rights and protections that Panamanians receive. Among the many incentives that an American retiree obtains in Panama, they can import all their personal assets without taxes, import a new car every two years without taxes for private use, and make zero payment on property taxes in their house in Panama if it is their only provable residence.
What is also attracting many foreigners to visit Panama is the low cost of living in the country. The cost of rent, houses, services, utilities, food, etc. is cheaper than in the United States and Europe. You can hire an employee for only $200 per month and a gardener for only $8-$10 per day.
Bilingual Doctors
Panama has many bilingual doctors trained in the United States and medical care of the same quality. The National Hospital has a staff of excellent bilingual doctors, beautiful modern facilities, and a special bilingual international department to care for tourists and foreign residents.
To be able to retire in Panama as a foreigner, you must show that you can support your dependents as well as yourself. As a requirement to apply for the pensioner visa, the government of Panama requests that what the foreigner receives must be a lifetime pension of a minimum $1,000 USD.
Panamanian Law requests that the pension of the applicant increase $250 for each dependent. This can be replaced with a reference from a Panamanian bank indicating that the applicant earns a minimum $250 per month.
There are many interesting and fascinating places to discover in Panama, many people who travel there from all over the world fall in love with its beauty and rich culture. I know I did. Come visit sometime, perhaps on one of our Teak Discovery tours. For dates and more information, click here.
For information on our Residency Program, please visit us HERE
If you want to read a really epic post on Going Offshore, read our Ultimate Guide to Going Offshore.  You can download your own personal PDF for your personal library.  When you are ready to take your business offshore, please contact us.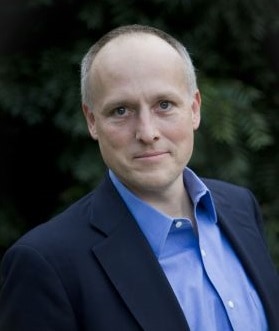 Michael K. Cobb is the CEO and co-founder of ECI Developments which has properties throughout Latin America. He speaks all over the world on international real estate and is a board member of the National Association of Realtors.


Like Our Articles?
Then make sure to check out our Bookstore... we have titles packed full of premium offshore intel. Instant Download - Print off for your private library before the government demands we take these down!