How To Get A Panama Friendly Nations Visa
In this article, we are going to break down exactly how to get a Panama friendly nations visa and all the documents you are required to provide as well as explain why you should consider this residency for you and your family. If you would like help with the entire process feel free to send a message here and the service provider I used for my family's visa will contact you directly.
How To Get a Panama Friendly Nations Visa
A booming and robust economy, high quality of life, low costs of living, an inclusive culture, and business-friendly legislation, make Panama an ideal option for foreigners. 
As a response to the growing popularity of Panama among expats and digital nomads, the Panamanian government launched the Panama-Friendly Nations Visa program in 2012 to expedite the immigration process leading to citizenship and attract foreign investment to the country. 
The Panama-Friendly Nations Visa is one of the easiest and simplest ways of immigration in developed countries. Over the course of this blog, I'll walk you through the steps and requirements for it. 
Eligible Countries
The program covers citizens of 50 countries that share-friendly economic, political, and investment relations with Panama. These countries include the U.S.A., the U.K., South Africa, Singapore, Canada, Costa Rica, Israel, Japan, France, Germany, Hong Kong, the Netherlands, New Zealand, and South Korea. 
If you're a citizen of one of the 50 eligible countries, you qualify for the Panama-Friendly Nations Visa. The next step is to show either economic or professional ties with Panama. 
Proving Economic Ties
The requirement of proving economic ties can be satisfied by incorporating a company in Panama or by becoming a Board of Directors in a local company that's doing business in Panama. You can also purchase an existing company in Panama.
You need at least 3 people on the Board of Directors who can be residents of any country. Panamanian incorporation laws don't require the companies to publish the names of their directors and shareholders publicly and offer protection for company assets by maintaining their confidentiality. There are no minimum capital requirements to incorporate your company and you aren't required to go to Panama personally to register your business. 
Panama has excellent incorporation structures and laws in place for offshore companies. Your company isn't required to do business in Panama and can operate from anywhere in the world. 
You don't need a commercial business license if you don't plan to operate your company in Panama. No taxes are levied on your income sourced outside Panama including profits, dividends, and capital gains. 
Proving Professional Ties
To prove professional ties, you need to have a job offer from a Panamanian company, obtain a work permit and register with its Social Security system. 
The job market offers good salaries and a positive work environment. Multinational companies are not bound by any legislation that limits the number of foreigners they can hire so they're always interested in recruiting foreign workers. The costs of living in Panama are among the lowest in Latin America, which allows expats to enjoy a comfortable life.  
Experience the Insider community that takes your international lifestyle to the next level. Download your FREE guide
"18 Steps to Implementing Your Plan B" instantly!
Once you have satisfied one of the two requirements of economic and professional ties, you need to prove your financial solvency. 
Proving Financial Solvency
To prove financial solvency, you have to open an account in a Panamanian bank and deposit a minimum of $5000 and $2000 for every additional dependent. 
To open the bank account, you need your passport, utility bills, and a reference letter from your current bank in your home country. It can take anywhere from a day up to a month to open your bank account, depending on the type of account you opt for and the bank you choose. 
You can either open a checking and savings account. If you plan to live in Panama, a checking account can be a feasible option for your everyday purchases but if you don't plan to settle in Panama immediately, a savings account is a better option for your long-term savings. You can start withdrawing money from your initial deposit of $5000 as soon as you get your residence card and there's no requirement of showing a constant stream of monthly income. 
Panama has one of the most efficient banking systems in the world. According to the Superintendence of Banks of Panama, the Panamanian banks saw a 4% increase in their profits in 2018, which means it's highly unlikely for banks in Panama to fall into a banking crisis. 
Required Documents 
To apply for the Panama friendly-Nations Visa program, you need the following documents: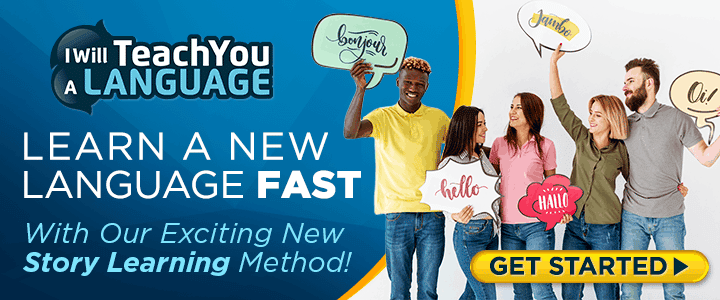 A valid passport

A second government-issued ID, such as a driver's license 

Eight passport-size photographs

Bank letter from a Panamanian bank as proof of solvency

A police report from your home country issued within 6 months prior to submitting the application

Health certificate issued within 90 days, prior to submitting the application.

Letter of responsibility for your dependents

Marriage certificate, if your spouse is applying as your dependent

Birth certificate of your children who are applying as your dependents
All the documents must be authenticated by the Panamanian consulate in your home country or be apostilled.
Submitting Your Application 
For a smooth process, you'll need to hire a lawyer to help you arrange the documents and to register your company in Panama. 
You need to submit your application in person to the Panama Immigration Office by visiting Panama. Once you've submitted your application, you'll be given a temporary visa. You can either stay in Panama on the visa or come back to collect your temporary residence card, which is issued when your application is approved. It takes around 2 months for application approval and the temporary residence card is valid for a year. 
After Getting Your Residence Card
After you've received your residence card, you can apply for a work permit if you wish to get a job in Panama or if you wish to work in your own company. You're also eligible to apply for a driver's license.
If you plan to not live in Panama, you need to make sure to visit once every two years so your residence status can remain intact. After you've spent 5 years as a Panama resident and satisfied the requirements for successful immigrant status, you can apply for its citizenship. 
Given the ease and convenience of the immigration process and the tax benefits Panama offers, it's surely one of the best countries to consider for a second residence. 
Conclusion
My family and I have relocated to Panama under the friendly nations visa and the process has been made 100x easier with the help of a knowledgeable service provider. The team I went with were not the cheapest on the market and they aren't the most expensive.
And even though I do these types of things for a living I still choose to work with a capable local company to get the job done correctly the first time around. If you would like to reach out to the same people I trusted with my family's visa just send a message here and they will reach out to you directly.
Here is probably the most extensive ebook on Everything You Ever Wanted To Know About Eliminating Your Taxes, Protecting Your Assets And Regaining Privacy Over Your Life And Investments. It is called The Ultimate Guide To Going Offshore.  Visit our bookstore to purchase it today!
I hope you enjoyed reading this article: How To Get A Panama Friendly Nations Visa. If you have any questions, please contact our office HERE.
I've included some great articles for you to read, enjoy!
Top 16 Reasons to Move To Panama
Making Your Way Into Teak Plantations In Panama
Panama and the Special Nations Visa
How to Run a Business Tax Free from Panama

Like Our Articles?
Then make sure to check out our Bookstore... we have titles packed full of premium offshore intel. Instant Download - Print off for your private library before the government demands we take these down!