I realize that we've talked some what about the Green Investment Visa, better known as Panama Reforestation Visa policy in Panama, but very little about your potential investment options and how the process works. 
Let's first review the Reforestation Visa, then we'll talk about the amazing investment opportunity here in Panama with Teak Hardwood.
Are you interested in everything Panama? Want to know how to get a second residency? Listen to this podcast, this will change your life.
What Is The Green Investment Visa?
As we are all aware, the tropical rain forests have been decimated by man over the centuries and are near extinction. Having a reforestation program helps the environment by using land that might otherwise go to waste. As our population grows, so does the demand for fine hardwoods like Teak. 
Additionally, the flow of global Teak trade from Myanmar to South America has reinvigorated timber markets in the region with India, China, Indonesia and other economies trading in the region. This comes as a result of growing incomes and populations in these countries, which is causing a massive real estate boom and thus a demand for timber for construction. 
Teak is one of the most widely used construction materials in these economies and the flow of timber from the Americas to South East Asia is vigorous, to say the least.
To capitalize on this potential Panamanian teak demand, the focus of Asian traders on Panamanian teak and the need to preserve forest cover, Panama introduced the visa.
The Green Investment Visa incentivizes investments in timber plantations in Panama to help provide a stimulus and attract greater foreign investments into the country. According to the policy, investors need to inject $80,000 worth into Panamanian land set aside for the timber plantations for a minimum of five (5) hectares of titled land. You must pay an additional $2000 for every dependent you apply with and you can apply for Panamanian residency immediately. After 5 years, you can apply for Panamanian Citizenship through Naturalization. Once you are a citizen, your passport may be obtained. 
Now, let's talk about investing specifically in Teak Hardwoods in Panama.
ROIs From Teak
Teak presents great financial potentials and brilliant returns on investment for anyone interested in investing. Based on the figures I have with me, you can stand to make a considerable profit on an investment of $6,880 per 1/4 acre on your Teak plantation. Each parcel is 1/4 acre  (1/10 of a hectare).
The returns on Teak begin from the 12th year of the plantation, when you start thinning the trees out and sell the early cultivated timber to the Panamanian Teak markets. This means that you start seeing returns in year 12.
The final valuation for the value generated by 1/4 acre (1/10 of a hectare) of fully matured Teak trees stands at nearly $94,020 in profits. 
That's a minimum of 1266% increase in the value of your investments and an average of 11% per annum growth over the course of 25-years. 
Experience the Insider community that takes your international lifestyle to the next level. Download your FREE guide
"18 Steps to Implementing Your Plan B" instantly!
Teak In

vestments—The Full Package

The people over at Teak Hardwoods offer one of the best investment packages in the market at the moment. They will handle all of the paperwork and the processing requirements while you'll only have to pay them the required fees. 

They have also hired a management company that will take responsibility for thinning the Teak trees and will also harvest the trees when the time comes. You don't have to make any investments in agricultural infrastructure, hire help or anything of that sort—the management company will handle all the rest.

They offer three separate packages, these include:
Panama #1 Investment Plan
SOLD OUT – All of Panama #1 Teak Investment has sold out.
Panama #2 Investment Plan
This plan involves investing in their 23.4 acres Teak plantation that's 11 years away from harvest. They're handing out 1/4 acre (1/10 of a hectare), and this piece of land will cost you $15,680 plus some additional titling fees. Projected net profit will be $92,375 in 11 years. You won't have to pay any taxes on this land as per Panamanian tax laws, but you might still need to pay income tax to your home country at harvest time. 
If you want, you could also choose to apply for Panamanian residency through this plan. Normal residency fees apply and can be started as soon as your investment is made. To talk with our residency expert here in Panama, please contact us here. With this plan, they will register a Panamanian corporation under your name, and you can apply for citizenship after 5-years.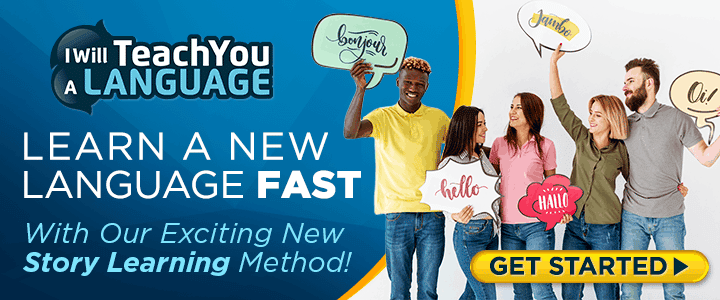 You might wonder why the figures are different from the ones I quoted above; that's because we're not talking about a new plantation but ones that have already matured to a certain extent. 
The higher rates asked for by Teak Hardwoods also takes into account the fact that a certain amount of the total earnings from the plantation have already been generated. You're literally getting a plantation that's generating income for the owners.
To obtain further information or to place an order, please email expat@teakhardwoods.com
Panama #3 Investment Plan
This investment plan requires you to invest in plantations spread over 20.2 acres and hands out 1/4 acre (1/10 hectare) as parcels. This plantation is the most nascent out of all the other investment plans, nearly 25 years from harvest—which is the full life cycle of a Teak tree. We refer to this plantation as Baby Teak.
For this reason, the land is much cheaper and is priced at $6,880. Projected net profits in 25 years will be $94,020. This follows the same financial plan as I specified earlier. You can also apply for a Panamanian residency through this investment plan, which follows the same sequence as the Panama #2 Investment plan I spoke of above.
To obtain further information or to place an order, please email expat@teakhardwoods.com
Conclusion
Teak is one of the best investments to diversify into if you're trying to grow your wealth. Considering the financial projections for Teak plantations and the increasing demand for the wood, there are few other investment options that can get you the same returns.
Personally, this is one of the best investments to ensure your children have money set aside for their college fund or to buy a new home when they are grown. Don't let this amazing opportunity pass you by. To obtain further information or to place an order, please email expat@teakhardwoods.com, Rachel Jensen and her team will set a call to chat with you.
I do hope you enjoyed this article on Making Your Way Into Teak Plantations in Panama. We have a few more articles that will help you understand the Teak Market. Plus, as a special bonus, I have a wonderful webinar that I did with Rachel Jensen from Teak Hardwoods. Make sure to listen on The Expat Money Show .
The Ultimate Guide To Investing In Teak Wood
Why Is Teak A Strong Investment
Teak Markets in Panama – The Potentials
I'd also like to share with you a wonderful country guide book about Panama. There's just a ton of great information about Panama that I know you'll absolutely love.

Like Our Articles?
Then make sure to check out our Bookstore... we have titles packed full of premium offshore intel. Instant Download - Print off for your private library before the government demands we take these down!