Best Countries for Gay Expats
In this article, we'll consider the best countries for gay expats. If you're looking to move out of your country of citizenship, here are some LGBT friendly options. An expat is someone that moves to another country and intends to make it their home for the foreseeable future. Here are the best countries for gay expats.
Let me be blunt. There are many places in the world that aren't welcoming to gay expats. This is especially true in some of the top expat destinations in Latin America. If you want to live openly and be with like-minded individuals, you'll need to find a country, city and area in the city that is gay-friendly. 
Enjoy this podcast from The Expat Money Show – Kristin Wilson on how to be a digital nomad
Here is our list of the best countries for gay expats.
CANADA
If you plan on going to live in another country, but don't want to travel that far, then Canada is your best option. Canada is the perfect choice if you enjoy peace and tranquillity. And, like most of the world, the gay community is based in the big cities, Toronto or Montreal. Many parts of Canada are similar to the United States (albeit colder), so you won't be feeling homesick living in a gay-friendly English or French-speaking country.
You'll find that immigrating to Canada is relatively easy. This is especially true if you have a job offer from a Canadian company.
SPAIN
Gay marriage has been legal in Spain since 2005 and more than 88 percent of the population voted for gay rights. Barcelona and Madrid are not only the best cities to live in the country, but in the past years have become havens for the LGBT community.
FRANCE
France has always been one of the most progressive countries when it comes to sexual liberation and freedom, so it should come as no surprise that gays are very welcomed and accepted in France. more than 77 percent of the French population has a favourable opinion on any type of sexual identification. The French neighbourhood Le Marais located in Paris is one of the biggest hosts of the LGBT community in Paris.
I should point out that, while the Parisians love gay people, they don't think much of most Americans. Also, you'll need to learn the language if you want to fit in. So, France is a great country for the LGBT community, but not that welcoming to foreigners regardless of their sexual orientation.
MEXICO
Mexico has the largest expat community on the planet. There are two million American expats, plus hundreds of thousands from other countries, living in Mexico. I guess we gringos aren't so worried about being on the wrong side of Trump's wall.
Personal note: I'm an American expat living in MX
We often think of Panama as having a big expat community. But, Mexico is home to more Americans than the entire population of Panama City. Panama City is about 800,000 and the total population of the country is just over 4 million. The population of Mexico is 127.5 million.
Experience the Insider community that takes your international lifestyle to the next level. Download your FREE guide
"18 Steps to Implementing Your Plan B" instantly!
The cities of Guadalajara, Monterrey and Mexico City are very gay friendly. In particular, Mexico City legalized gay marriage in 2009 and is still the only place in the country to do so. The most popular location for gay expats to live is Zona Rosa in Mexico City.
Handpicked Related Content: The Gay Pride March in Mexico City
PANAMA
Panama City is one of the most "international" cities in the world with a very diverse population. This country also has the easiest immigration programs for expats from "friendly nations" such as the United States.
Invest $20,000 in Panama's reforestation program and get permanent residency. Then, after 5 years of residency, you can apply for citizenship. For more on the friendly nations reforestation visa, see: Panama Friendly Nations Reforestation Visa
Panama is also one of the only countries in the world where you can gain residency using your retirement account.
Handpicked Related Content:  How to get Residency in Panama Using Your IRA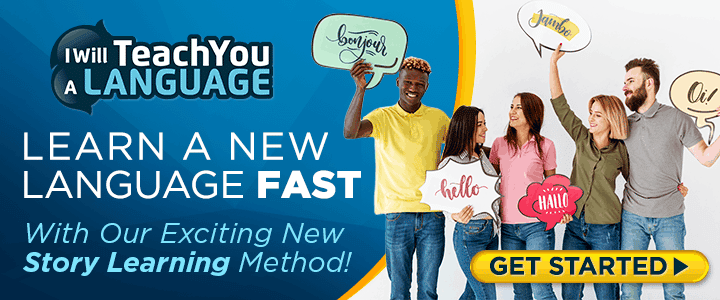 ISRAEL
Israel is the gay friendliest country in the Middle East by a longshot. On more than one occasion Tel Aviv has been called the best city for members of the LGBT community in the middle east. The annual gay pride parade features over 200,000 visitors from all over the world.
Even though Israel has not made gay marriage legal yet, it accepts gay marriage licenses from anywhere in the world. Israel is a hidden gem and everyone should get to experience it at least once.
ICELAND
Iceland may be the most unconventional country on this list, but it is a country that does not get enough credit regarding LGBT rights and overall living experience. Iceland is a small island with just over 300,000 residents boasting impressive natural landscapes and the tranquillity that most gay expats are looking for. Iceland cemented its position on gay rights when it legalized gay marriage in 2010 and when its prime minister came out publicly.
NETHERLANDS
The Netherlands became the first country in the world to legalize gay marriage and is the most liberal country in the world by far. The Netherlands has been focused on attracting gay tourism and residents by hosting the biggest gay pride parade in Europe, having more gay neighbourhoods than any country in western Europe, and being an example for human rights in general. The Netherlands is a great place to live and many gay expats already call it home.
URUGUAY
Gay expats looking for a country in South America with good tropical beaches and a progressive mentality should consider Uruguay. Uruguay has recently passed laws protecting transgender persons by approving the change in legal documents to match the gender they identify with. Uruguay is a small country that is not mentioned enough, but one that should be on your shortlist.
Here is probably the most extensive ebook on Everything You Ever Wanted To Know About Eliminating Your Taxes, Protecting Your Assets And Regaining Privacy Over Your Life And Investments. It is called The Ultimate Guide To Going Offshore.  Visit our bookstore to purchase it today!
I hope you've found this article on the Best Countries for Gay Expats to be helpful. please contact us HERE for more information on immigrating to any of these countries.  I've also included some articles that you will love to read!

Biggest LGBT Communities in Mexico
Top 5 LGBT Travel Destinations in the Caribbean
Gay Friendly in Mexico: Zona Rosa, Mexico City

Like Our Articles?
Then make sure to check out our Bookstore... we have titles packed full of premium offshore intel. Instant Download - Print off for your private library before the government demands we take these down!