Thinking of a move to Belize? Central America is not only increasingly popular for tourists but also those who might be looking to lay down some roots abroad. While Mexico is often touted as one of the most ideal places to relocate, Belize is a hidden paradise with friendly locals, stunning nature and a most fascinating culture. But what else should you know about moving here? Let's take a look at ten reasons to move to Belize in 2021.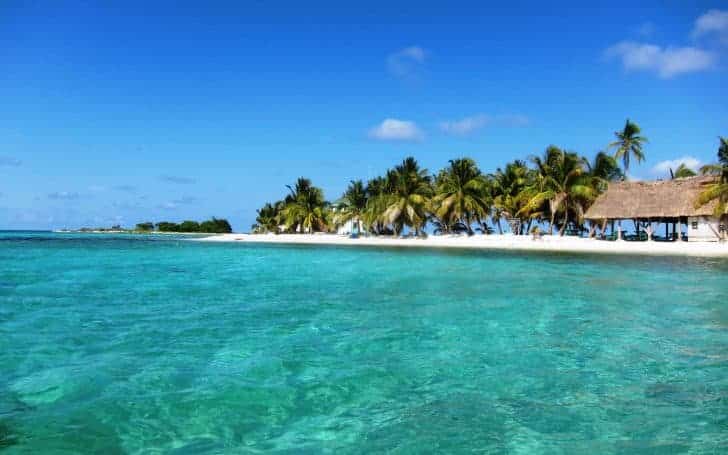 Top 10 Reasons To Move to Belize in 2021
The Locals Speak English in Belize
If you speak English, Belize is definitely the most convenient option in Central America as it's the only country in which they speak the language. Sure, you can get by elsewhere but let's be honest, a language barrier is not ideal when it comes to relocation and it certainly makes it easier to get around or settle into a new home when you can communicate with the locals without having to learn a new language!
Belize is a Safe Country for Visitors, Tourists AND the Locals!
Belize is a safe country in which to live and in spite of the crime rate, most of these troubles are related to gang activity in very specific parts of Belmopan City and Belize City. What's more, this crime doesn't take place in the tourist spots like Caye Caulker, Ambergris Caye or Hopkins and visitors are certainly not a common target for such. It's important not to let the media narrative determine how you think of Belize in general because it's filled with friendly locals and safe neighborhoods. As with everywhere in the world, common sense is recommended in built up areas but Belize in general is a safe place to live and safety is not a reason to put you off moving here!
The Weather is Mostly Warm and Favorable
Belize has fantastic weather and an average temperature of 84° F which makes this an all-year destination. This also makes Belize a great place to live and between November and April is especially nice. Now, that's not to say there is never any rain or colder weather but rather to point to the favorable climate in this part of the world. The weather in Belize is also why you have tropical rain forests and jungle and the kind of climate that provides a little bit of variety in between the warmer weeks and months.
The Seafood and Fruit makes for Healthy Eating
There are many ethic groups in Belize which include the Maya, Creole and East Indian population and this makes the food in Belize especially interesting. That is to say, the variety is high when it comes to food in spite of the fact that Belize is nowhere on the map of world cuisine. But what might you expect? From rice and beans to chicken stew, there are many staples but then the fish, hudut and tamales mix things up. It's the latter which really makes this a great country for eating as the seafood consists of shrimp, lobster, conch and swordfish. And then there's the fresh fruit which is never-ending in this part of the world with papayas, mangoes, kiwi, melons and pineapples at every turn!
You Can Explore the Ancient Maya Temples
Belize is home to the Maya and this ethnic group flourished during the Classic Period. This is why you will be surrounded by history in your new home and have many spectacular sites to visit such as Lamanai, Altun Ha and Caracol. Many of these temples date back to the Classic Period 300 to 900AD and help showcase the fascinating culture that you can actually see with your own eyes all over the country.
Belize is a Great Travel Hub
Belize is rather small which means it doesn't take a long time to travel around on a road trip and this is why many tourists hire rental cars on their arrival. While there are many highways, the small roads can take you off the beaten path and the infrastructure all over Belize also makes this a suitable country to travel around. You might also know that Belize is a short flight from nearby countries with Costa Rica just two hours flight away and just a couple of hours to many cities in the United States.
Belize is a Haven for Wildlife
The variety of wildlife in Belize is staggering and almost half of the country is designated as being protected. There's even a wildlife sanctuary that protects the jaguar and the classified areas are there as a haven for endless birds, reptiles, marine life and plants. Being an underdeveloped country, you will find there is little in terms of industrial development and this translates to a flourishing population of wildlife!
The Melting Pot of Cultures Should Help You Settle In
Belize is a country of diversity and home to many ethic groups which include those mentioned above in this article. This diversity seems to help nurture a greater sense of community and also acceptance in terms of those who come to travel or live in Belize. In other words, you can expect an easy time settling into life in Belize and the amazing culture should make your move more interesting and certainly less stressful.
Belize Offers a Life of Adventure
Longing for a life of adventure? The second largest barrier reef is located just off the coastline and the extent of marine life is phenomenal. And then there's the infamous Blue Hole which is thought to be the largest underwater hole in the world. If you want to stay above ground, there is also a huge number of caves such as the Chiquibul Cave System which is the longest in Central America. It's possible to explore these caves and these nature attractions make Belize the perfect place to live a life of adventure.
Conclusion
FREE GUIDE! Get Essential Information on Protecting Your Assets
18 STEPS TO IMPLEMENTING YOUR PLAN B
The natural beauty of this country is a great reason to move to Belize as the lineup of lush rain forests, sandy cayes and waterfalls is endless, while the wildlife really does add to the appeal. However, with so much culture, great food and friendly locals, this is not only an amazing place to travel but a pocket in Central America that you might want to live! If interested in residency, Belize real estate or information in general, don't hesitate to get in touch. Also check out our buying real estate as a Belize foreigner.

Like Our Articles?
Then make sure to check out our Bookstore... we have titles packed full of premium offshore intel. Instant Download - Print off for your private library before the government demands we take these down!