Ambergris Caye Belize is consistently ranked as one of the top retirement and international real estate markets in the world. There are a few options to choose from in the Ambergris Caye real estate in Belize market for island living – from Ambergris Caye condos for sale to beachfront homes and ocean view houses to the north and south of San Pedro. Additionally there are many new property developments that are sprouting up along the Caribbean that offer many amenities including marinas and vacation rental opportunities with management.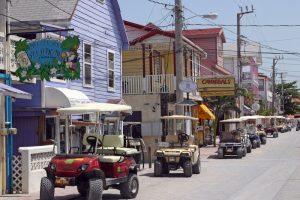 Ambergris Caye is an island – which is called a "Caye" in Belize. So, if water sports, boating, fishing, or any other lifestyle that involves sand or water happens to interest you – so should Ambergris Caye. The Ambergris Caye real estate market is developed – San Pedro is an urban area that resembles a tourist town – but it's developed in a way that still caters to those seeking a lifestyle that is laid back and relaxed. If you want an oceanfront home or an ocean view condo with all of the amenities then you should look at the Ambergris Caye real estate market.
The Ambergris Caye real estate market has been a steady investment for years. Ambergris Caye has got pretty much everything you could want in a vacation rental, condo, retirement home, or Ambergris Caye hotel investment location – white sandy beaches that get washed in the sparkling waters of the Caribbean, thick jungle, eco-lodges and just about any other outdoor activity you could imagine. As a playground for the senses, it's easy to see why it's so popular with various groups who chose to live and play here.
The main area for Ambergris Caye real estate investment and buying property is in the town of San Pedro. It's the powerhouse of tourism in Belize and remains an anomaly of sorts as it balances a relaxed atmosphere with some of the most modern and large-scale real estate amenities in the country. Yes it's a tropical paradise, but Ambergris Caye isn't only a place go for a few weeks to enjoy sun-filled days and fruity drinks. It's quickly becoming the next hidden-gem in the expat world where year round living is becoming the norm for retirees and adventure seekers.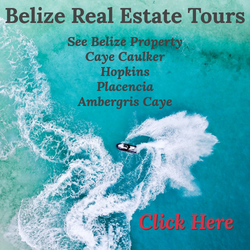 There are no unsightly towering condo buildings in Ambergris Caye 's main city of San Pedro. Ambergris Caye has kept things low-key. In exchange for unsightly towers along the shoreline in San Pedro, Ambergris Caye has opted for smaller condo buildings that welcome people – without overwhelming. Then to the south of San Pedro there are a variety of single family homes and real estate projects for sale. And for those seeking something a little less developed, there are plenty of opportunities in the mostly-uninhabited areas on the north part of the island. But the real estate in this part of Ambergris Caye is starting to take off too.
Living here is easy. And there are Ambergris Caye real estate investment, homes, condos, houses, and property opportunities for just about anyone looking to place one foot (or both) in Belize for vacation, retirement or the full expat lifestyle.
We offer a Belize Real Estate Discovery Tour – these are 4 or 7 day property tours to see real estate in Belize – Ambergris Caye, Caye Caulker, Hopkins, and Placencia. See more here Belize Real Estate Tour.
If you're interested in buying real estate in Belize, getting in touch with a Belize real estate buyer's agent, or learning more about asset protection in Belize please contact us here.