5 Reasons Ambergris Caye Belize is a Caribbean Tropical Paradise
If you're searching for your own slice of paradise, you're not alone. People from all around the world are always on the lookout for the perfect tropical spot that offers beautiful beaches, culture, scenery, and affordability. Let's talk about the 5 Reasons Ambergris Caye, Belize is a Caribbean Tropical Paradise.
If you've never been to Ambergris Caye in Belize, plan to be mesmerized by this idyllic location. Few people visit here who don't try to return as soon and as often as possible.
Here are five of the many reasons why so many people view Ambergris Caye as one of the top destinations for vacationing, retiring, or full-time living.


1. Incredible Tropical Weather
Everyone has their own idea of perfect weather. However, nearly everyone can agree that the climate of Ambergris Caye, Belize, is ideal. If you want to escape the worries of winter storms, trade-in those snowshoes for some flipflops and enjoy year-round warmth. 
The temperature doesn't fluctuate much throughout the year and generally doesn't fall below 70 in the cooler months. Evenings can be slightly cool in winter and may require a sweater, but days are always warm and comfortable. The rainy season runs from about June through December. The other half of the year, or the dry season, sees hardly any rain at all.

2. Endless Opportunities for Outdoor Recreation
The beautiful waters surrounding this island make beach activities and water sports top draws.  Start your morning with a stroll or run on the beautiful sands or take a dip in the clear turquoise waters.

One of the most popular outdoor attractions that Ambergris Caye has to offer is the Belize Barrier Reef. After the Great Barrier Reef in Australia, the Belize Barrier Reef is the second largest reef on the planet. It is a top spot for scuba diving and snorkeling.
The Blue Hole is located at Lighthouse Reef which is part of the Belize Barrier Reef system. The subject of a documentary by famed underwater explorer Jacques Cousteau, the Blue Hole is one of the most incredible dive sites anywhere and is believed to be the world's largest sea hole.
Head to the south end of Ambergris Caye and visit Hol Chan Marine Reserve for some more snorkeling or diving and get a spectacular glimpse into the island's rich underwater world. 
Other top outdoor activities include biking, sailing, cave rafting, and deep-sea or flats fishing. And if water, beach, biking, camping, climbing and fishing are why you want to visit Belize, then I would suggest using a company like Globo Surf to find the best fit for your apparatus. 
3. Growing Infrastructure 
Finding the perfect tropical paradise can be challenging. Most people want to find a balance between somewhere scenic and undeveloped and somewhere developed but not too crowded. Fortunately, Ambergris Caye fits somewhere neatly in the middle. 

Take, for example, transport on the island. Cars aren't a necessity, and many people rely on golf carts to make their way in and out of town. Many of the roads on the north and central portions of the island are paved, making it easy to get around. Of course, there are also buses and taxis as alternatives. 

This supports a laid-back pace to life that so many locals and expats love. At the same time, there is a growing infrastructure on the island. If you need to get to the mainland of Belize in a hurry, you need to visit a hospital in an emergency, or you just need to catch an international flight, you can do so with little hassle.
Ambergris Caye is growing thanks to the many people who appreciate all it has to offer, but it still retains its appealing, under-the-radar atmosphere that so many residents and visitors love.

4. Affordable Cost 
No matter how beautiful or appealing a destination is, the cost is still a factor. The good news is that Ambergris Caye is an affordable place to visit or live. Even if you think that life in paradise is a bit of a pipe dream, the affordability of Ambergris Caye might get you to rethink your future plans. 
Experience the Insider community that takes your international lifestyle to the next level. Download your FREE guide
"18 Steps to Implementing Your Plan B" instantly!
To start, real estate is far cheaper than in comparable tropical destinations. On top of that, property taxes are very low.

Many of the activities that locals enjoy are free or low-cost. After all, it doesn't cost a penny to swim at the beach or watch the sunset from your own home each night. 
Entertainment and food are affordable, particularly when compared to other similar locations. Imported goods can be a bit more expensive since they have to be shipped to Belize and then onward to Ambergris Caye island. 
In short, it is easy to live a low-cost life in Ambergris Caye, and your budget can certainly go further here than in many other beachfront destinations.

5. Excellent Amenities for Expats
While it might be tempting to spend all of your days at the beach, there are plenty of amenities available to residents and visitors on Ambergris Caye. If you enjoy swimming pools and fitness centers, you'll find plenty on the island. You can easily get a massage or take a yoga class in San Pedro.

There are also a number of wonderful local and international restaurants to choose from. Whether you're in the mood for live music, a relaxed coffeehouse, or an upscale eatery, there are lots of options on Ambergris Caye.

Call Ambergris Caye Home
Clearly, there are plenty of reasons to spend more time on Ambergris Caye in Belize. You might be thinking about finding a second home in the Caribbean, or you might be curious about whether international retirement is right for you. Whatever your motivation, Ambergris Caye should definitely stand out as a serious contender.

To top it all off, Belize is a desirable financial destination. Buying real estate and investing is a breeze, even for foreigners, and offshore banks offer benefits ranging from asset protection to business privacy. From corporations to retirees, Ambergris Caye, Belize, might be the best place to call home.
Related Articles & Podcasts
Mikkel Thorup wrote a great article on the Belize Banking System.  Enjoy!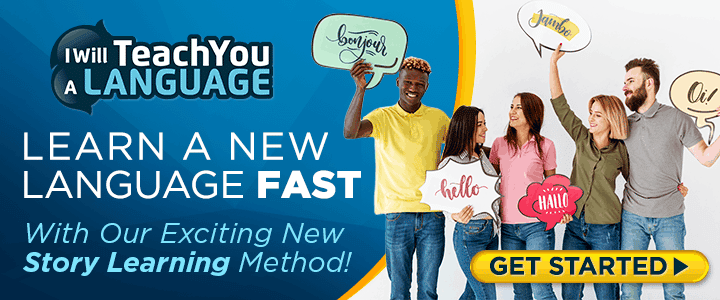 A few weeks ago Luigi wrote an article titled on Belize and why it is so attractive for retirees.  I know you'll love it.
Author bio:
Luigi Wewege is the Senior Vice President of Belize based Caye International Bank, a FinTech School Instructor and the published author of The Digital Banking Revolution. You can follow his posts on trends shaping the banking and financial services industry on Twitter: @luigiwewege
About The Author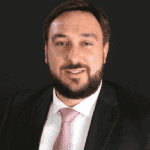 Luigi Wewege is the President of Caye International Bank, headquartered in Belize, Central America. Outside of the bank, he serves as an Instructor at the FinTech School in California, which provides online training courses on the latest technological and innovation developments within the Financial Services industry. Luigi is also the published author of The Digital Banking Revolution, now in its third edition.

Like Our Articles?
Then make sure to check out our Bookstore... we have titles packed full of premium offshore intel. Instant Download - Print off for your private library before the government demands we take these down!