Mexican Eating Habits
Reforma did a national "encuesta" (survey) of Mexican eating habits in May, and here are some of their results.
I found this great podcast by The Expat Money Show – Travis Luther and Why Americans are leaving the USA
General
Mexicans drink lots of milk, like salty foods more than sweet foods, eat an average of 6 tortillas every day, and have a traditional domestic diet: soup, rice, and stew, without leaving out salsa and beans…
Daily Bread
94% of Mexicans eat lunch every day, followed by 78% for breakfast and only 64% for dinner.
Weekly Foods
87% of the population eats chicken at least once a week, followed by red meat (79%), eggs (77%), milk products (66%), and fish (43%).
Lunch Time
Almost nobody eats before 1 pm (4%). 21% of the population eats between 1 and 2 pm, while 74% of the population eats between 2 and 3 pm or after 3 pm (about 37% each). In the center of the country where I am going, fully 47% of the population eats lunch after 3 pm!
Time To Lunch
Although you usually think of Mexican lunches as being rather leisurely affairs, the statistics show that only 5% of lunches go beyond an hour, with 57% of lunches going from 30 to 60 minutes and 37% taking less than 30 minutes. Where I will live, 7% go beyond an hour, 68% go 30 to 60 minutes (the highest percentage in the country), and 25% go less than 30 minutes (the lowest percentage in the country).
Dinner Time
Nationally, the largest portion of the population eats dinner between 8 and 9 pm (39%), followed by after 9 pm (37%) and before 8 pm (22%). In Mexico City, about 40% eat between 8 and 9, nearly the same percentage as those who eat after 9 pm.
Putting It On, Or In
77% of the population has tortillas with their food daily, while 58% put salsa on their food each day and 46% have a ration of beans.
What Kind Of Tortilla Would You Like?
86% of the population generally eats only corn tortillas. The central part of the country (including Mexico City) is the most given over to corn tortillas, with 91% almost always sticking with maiz. Too bad for me – I like flour tortillas much better.
Favorite Fruit
The apple is the favorite fruit of Mexicans, cited as the best by 22% of those surveyed. It is followed by papaya at 15%. In the center part of the country, apple and papaya are tied for first at 18% of the population.
Favorite Vegetable
Lettuce is the vegetable most frequently consumed nationally at 18% but is followed closely by broccoli (17%) and carrots (17%). In central Mexico, broccoli is the most frequently consumed vegetable (18%). My favorite Mexican vegetable, squash, was only cited by 8% of the population as their most frequent vegetable, but happily, 10% of central Mexicans said they ate it the most.
FREE GUIDE! Get Essential Information on Protecting Your Assets
18 STEPS TO IMPLEMENTING YOUR PLAN B
Snacking
43% of the population says they snack between meals, and of those, the largest proportion snack on fruit (45%), followed by junk food (16%).
Soda
Central Mexico has the lowest proportion of people that drink soda daily (12%) or one or more times per week (55%). The northern folk are most prone to drink soft drinks, where 35% report drinking soda daily, and 70% say they have a refresco one or more times per week.
Where Did You Get That Water?
72% from a garrafon (large container of purified water)
10% from the faucet (yikes – dangerous!)
8% from bottles (expensive)
5% from the tap through a filter (that's probably me)
5% boiled (if you can't afford the filter and can afford the time)
And For Dessert…
21% like flan the best, followed by gelatinous sweets (12%), cake (11%), fruit (9%), and ice cream (9%).
What Would You Like For Dinner?
Most people in Mexico just have a milk product and bread for dinner – having something to eat while watching TV is the key criteria for success en la cena.
Conclusion
If you're thinking of leaving your home country and working in a country that doesn't speak your language, I would suggest you take some language courses. My friend Olly Richards has one of the best platforms on the planet. Reach out to him at ICanTeachYouALanguage. He does several with Spanish being his #1 course.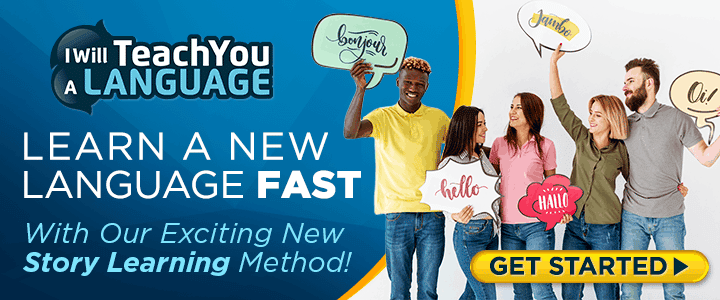 I hope you enjoyed reading this article: Mexican Eating Habits. If you have any questions, please contact our office HERE.
I've included some great articles for you to read, enjoy!
Drugs, Cartels, And Crime: How Mexico Is Misrepresented And Stereotyped—And Why So Many Americans Are Going There Anyway
Living In Mexico For Work, Retirement, Or The Mexican Lifestyle
Everything You Need To Know For A Perfect Trip To Mexico City
Like Our Articles?
Then make sure to check out our Bookstore... we have titles packed full of premium offshore intel. Instant Download - Print off for your private library before the government demands we take these down!