It was quiet when we arrived at the Garifuna Black & White Restaurant in San Pedro. The day was rainy, and some showers had just passed. More was to come. The Garifuna Cultural Centre was recommended by locals for a true Belizean experience. We made it a priority to visit as soon as we could.
Julia, a petite Garifuna woman who ran the restaurant, greeted us warmly. Colourful pictures of fish and sea turtles covered the front doors. We took a seat in the covered outdoor dining area.
Julia picked up a fresh, white tablecloth, multi-coloured placemats, two menus and led us outside to the closest table. Each table had a cabana with curtains surrounding the tables, tied back to the four poles, delivering the true island feel. Palm leaves trimmed the side of the rooves. 
"Mosquitos like our guests more," Julia stated as she lit numerous mosquito coils to fend off the ravenous wee beasties.
"Fresh meat," I responded.
"Yes, fresh meat," Julia agreed with a quiet laugh.
Julia set the mosquito coils inside Belikin beer bottles around the table to protect us—her most welcome guests.
Birds were singing their excitement at the passing showers. Small geckos blended into the greenery and mesh screens surrounding the outdoor area. The space is enclosed by plants creating a jungle in the middle of San Pedro. 
Julia handed us menus and left to bring us water while we perused the food options. Light fall began to dance on the tarp and palm leaf canopy overhead. Golf carts buzzed by on the distant middle street. 
Julia returned to answer any questions we had about the menu.
"November 19th is Garifuna Settlement Day. Everyone in Belize comes here for hudut soup." Easy decision. Hudut it is.
Enjoying the ambiance, we could hear Julia pounding and working in the kitchen. As Julia delivered each hand-made dish, she described the cooking techniques, what each item was, and how to eat it. 
Experience the Insider community that takes your international lifestyle to the next level. Download your FREE guide
"18 Steps to Implementing Your Plan B" instantly!
Garifuna Food in Belize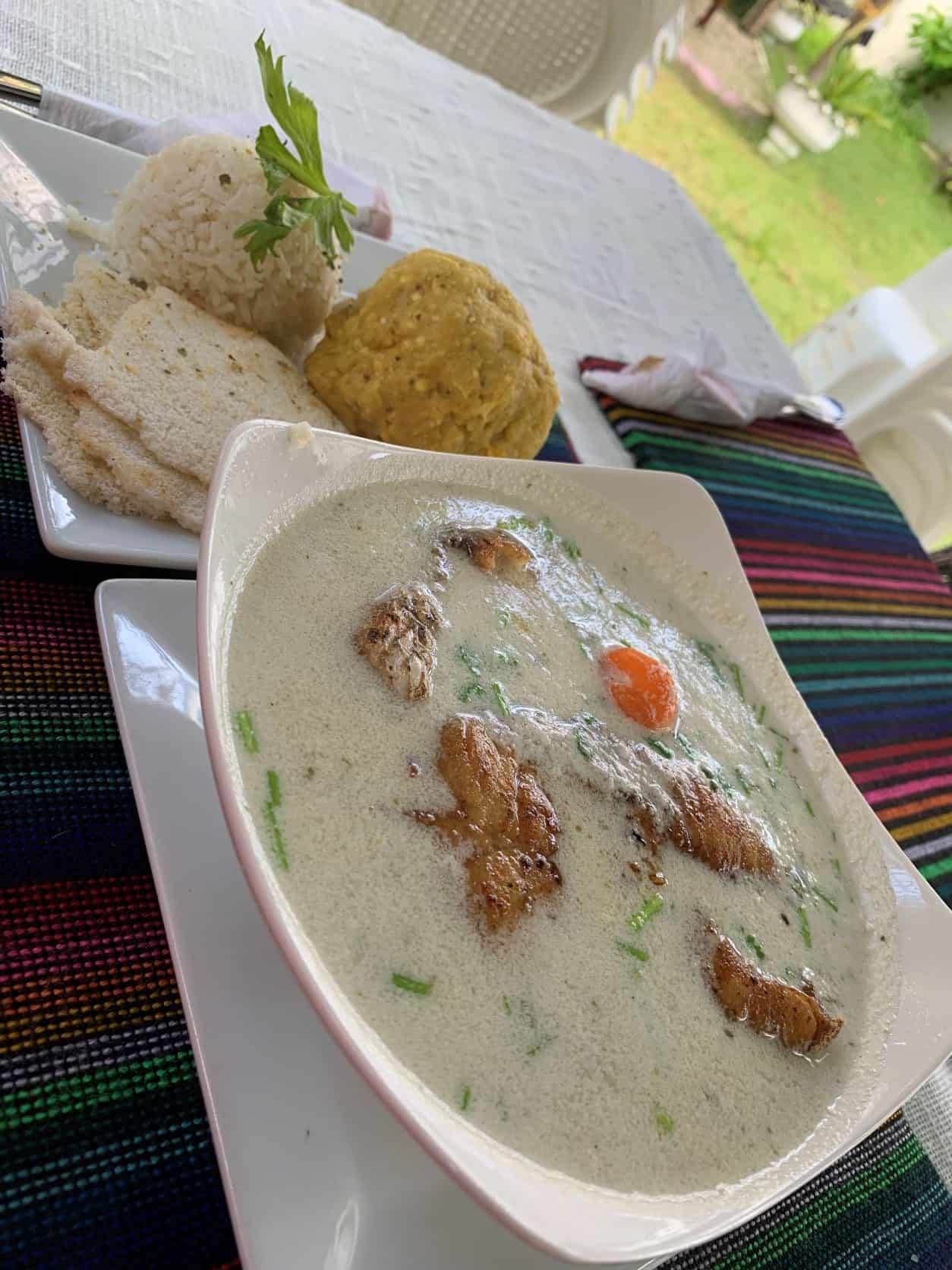 Hudut is a traditional Garifuna dish. Belizeans call it "Fish Serre." Fresh fish is cooked in fresh, natural coconut milk, served with mashed plantains, coconut white rice, and cassava bread. Options can be whole snapper, fish steak, or filet. Fresh coconut milk is the focus of Garifuna dishes. It's all about Belizean flavour. Prices on hudut ranged from BZD$30-$35 = USD$15-$17.50, depending on your choice of seafood and availability. Barracuda was offered along with some other choices. Why eat what you can back home. Variety is the spice of life. Easy choice. I have since heard barracuda can be toxic depending on the time of year and the size of the fish. I trusted Julia, and I'm still alive to write about it, so you know her word is good.
The soup came with a habanero served whole to add flavour, but the pepper does not need to be ingested for those who don't desire the extra heat. The delicious coconut broth had an exquisite flavour including fresh herbs with a hint of cilantro. The barracuda steak was firm and came with two healthy portions of meat in the bowl.
The cassava bread, made from a root vegetable, was delicate and resembled manna from heaven. It was slightly salty, not sweet, and melts in your mouth like a fine wafer.
Mashed plantain was rolled up into a firm ball. Plantain is an acquired taste. It is slightly sweet with a chickpea-like texture. It tasted best when a small piece of plantain was taken off the ball and mixed on the spoon with the coconut broth. The mixture made the plantain burst with flavour.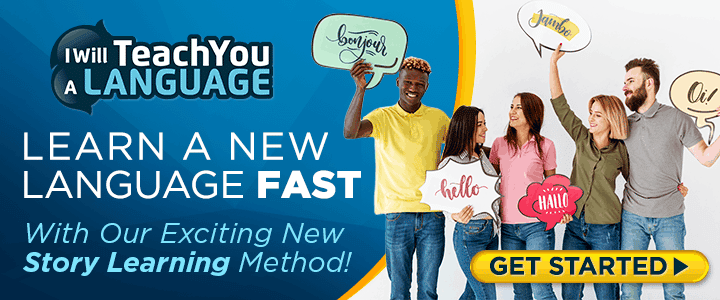 Black & White Garifuna also serves traditional Belizean breakfast with coffee at BZD$20 = USD$10 a serving. Choose from Johnny Cakes, Belizean Patties, Fried Jacks, or a toasted bread sandwich stuffed with ham and cheese.
Do note; the restaurant is cash only. I didn't have quite enough to cover the cost. Miss Julia was polite and trusting enough to take my husband, Darryl, as collateral while I went back to the Grand Baymen to retrieve more cash. In my absence, Julia entertained Darryl with a history lesson on the Garifuna culture.
Garifuna Mini History Lesson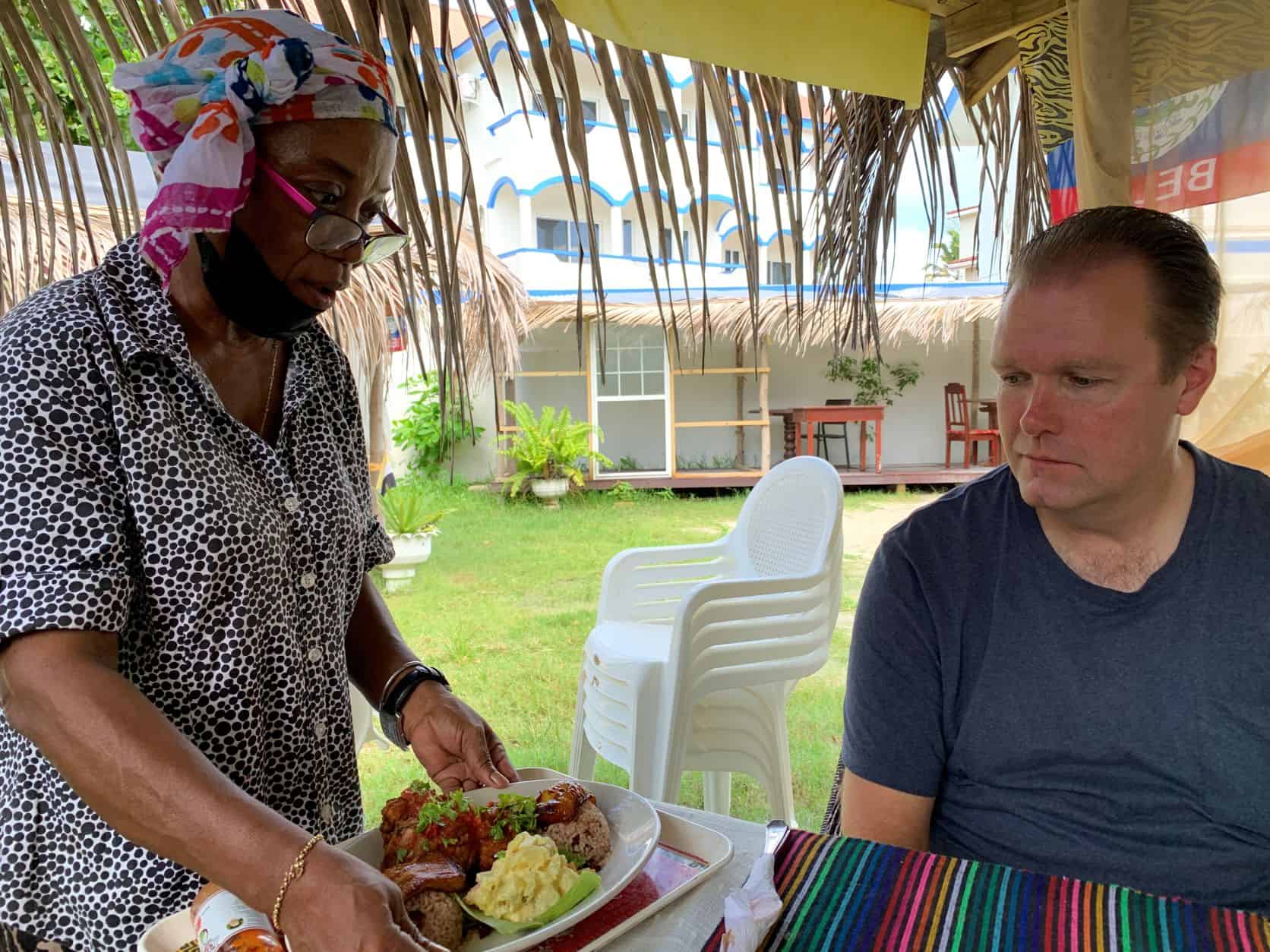 The Garifuna are a mix of Carib and Arawak people. Their ancestors moved from Africa and didn't want to be slaves. They ended up in the Lower Antilles. From there, they migrated to Belize, Nicaragua, and Guatemala. November is Garifuna month, and November 19th is a national holiday. Garifuna Settlement Day is a vibrant cultural celebration. Unlike many other ethnic minorities in Central and South America, Garifuna were never slaves. Julia is proud of her culture and works hard to keep it alive. On the 19th, Julia holds a language contest at the restaurant for Garifuna youngsters. She challenges them to convert Garifuna words into English to keep the language alive. Drumming contests are also held at the restaurant.
Julia moved to Ambergris Caye 28 years ago. On the island, nobody wears traditional dress; however, on the mainland, all the Garifuna dress in traditional ways. When you visit San Pedro, don't miss the Black & White Garifuna Restaurant, aka Garifuna Cultural Centre. Julia will welcome you with true Belizean and Garifuna hospitality.
All photos submitted by Charlotte Tweed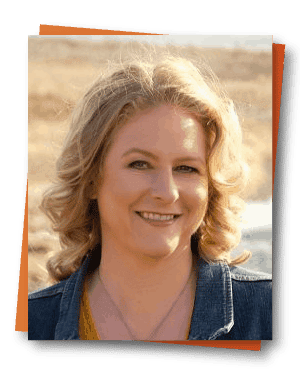 Charlotte Tweed is an adventurous soul with a goal to take you on a journey where you don't just visit—you live it. Graduating with a Travel and Tourism Honours diploma, Charlotte began her expat journey on June 15, 2021. After travelling through multiple countries, Charlotte now calls Mexico home. Reading, writing, and researching the best expat destinations in the world are how she fills her days. As a published author, her mission is to transform your life with expat travel—one destination, one adventure, one story at a time.


Like Our Articles?
Then make sure to check out our Bookstore... we have titles packed full of premium offshore intel. Instant Download - Print off for your private library before the government demands we take these down!