How to Succeed as an English Teacher in Russia
Becoming an ESL teacher is a great way to see the world, and meet people and learn about different cultures first hand, but only if you're serious about teaching and willing to work hard.
I first came here to Russia in August of 2003 as a Teacher of English as a Foreign Language. Since I have been here in Russia, I have not only seen a lot of things that I normally would not have seen in my lifetime, but I have also learned quite a bit about the people and culture of Russia from a first hand prospective.
At this time, it is an exciting time to be here in Russia, to see the changes taking place here now and to take a small part in the changes.
First Thing You Should Do
My first recommendation for anybody coming here to Russia to live and work is to plan everything out to the finest detail.  Read about Russia and the Russian people.  Meet and get to know a few Russians by email on the Internet, they will be able to help you in many ways when you come here.  Find out what paperwork you need to bring, it will be too late if you leave a copy of your birth certificate and need it. What kind of visa do you want to have, a personal invitation visa, school invitation visa, tourist visa, maybe you might consider buying your own business visa, a business visa good for a year is only twice as much as a three month personal home stay visa, plus by having your own visa, you are not tied down with any one school.
How will you find jobs, what if teaching becomes slow during the dacha season, what will you do to pay the bills?  You have to think it all over before you come here, getting here and finding something you had not planned on happens to us all, but if you have plans, you can handle it all with little trouble.  Expect the unexpected.
Also, try and learn a little Russian, you'll be glad that you did and make your stay here not only more easy, but more pleasant. Working as a teacher in cities like Moscow and St. Petersburg will be an experience you will never forget.  But you have to remember, for the most part, it will be you and your attitude that will determine if whether or not your experiences here will be good or bad.  If you come here acting like the Ugly American, you'll be treated like an Ugly American, what else could you expect?
If you act decent and try and make friends, you will find that the Russians are a warm and friendly people.  I have made many friends from my teaching experience here in Russia, good friends who have helped me in many ways.  The Russians are some of the best educated people in the world.
School standards though finically poor are very high here and most students know that if they want to succeed in life and attend college, they have to study.  They also know that to be able to compete in today's world, they have to know English, which is why native English speaking teachers are is such high demand here now, after all English is the international language of business.
I think one of the things a lot of Americans will find hard about living in Russia is how Russians do business.  I know that was one of the things I found hard to accept myself.  Here most businesses know little about customer satisfaction or employee support.  A lot of businesses have the attitude that the customer and employee can either accept what the business does or go some where else.
You have to remember that owning your own business is something new to most people here in Russia. What surprised me the most is how a lot of language schools owned by people from Britain, Canada and other Western countries conduct their businesses in the exact same way.  It is a joke with me and others how some of these schools want to teach classes on business and Business English and these schools really know nothing at all about business.
This is something Americans will have to get use to if you want to live and work here in Russia.  Most businesses here are not customer or employee friendly, not even most of the franchised schools.
One of the larger franchised schools I taught at, I had to buy the textbooks for my class myself, this school put off getting the students books as if after the client signed the contract, that was it, no teacher support at all and this was at one of the big three schools here in Moscow.
FREE GUIDE! Get Essential Information on Protecting Your Assets
18 STEPS TO IMPLEMENTING YOUR PLAN B
Excerpted from "The Good And Bad Sides Of Living And Working In Russia: Survival In Russia" in Escape From America Magazine, Issue 64. If you would like additional information on relocating from your home country, please contact our office HERE. 
Here are some articles that I'm pretty sure you will really enjoy!
An Analysis of the Russia-Saudi Arabia Oil Price War
How to Succeed as an English Teacher in Russia – Part 2
How to Succeed as an English Teacher in Russia – Part 3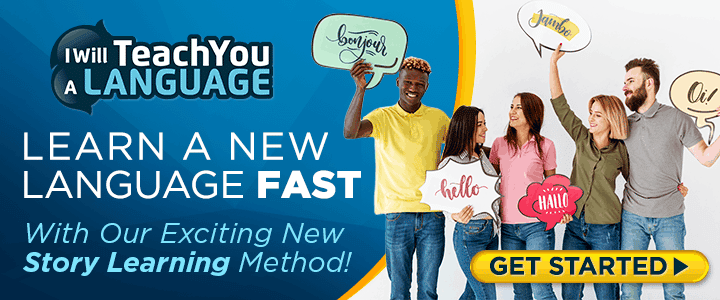 How to Succeed as an English Teacher in Russia – Part 4

Like Our Articles?
Then make sure to check out our Bookstore... we have titles packed full of premium offshore intel. Instant Download - Print off for your private library before the government demands we take these down!