In the first article in this series, Jon shared his best advice for those considering moving to Russia and working there, and specifically for those wishing to teach English in Russia. Click here to read Part 1 of "How to Succeed as an English Teacher in Russia." Here in Part 2, Jon provides a detailed and realistic look at the English teacher's potential employers, the schools.
Most native English speaking teachers come here to teach by applying online with one of the big franchised schools.  This can be both good and bad, good in that if you are new to teaching and have no contacts here to help you get settled, find accommodations, arrange transportation and what not, these schools are good for the new teacher.  Most if not all of these schools know that good teachers hardly ever stay more than a year with the various schools, so they more or less just run a treadmill, bring in new teachers, keep them a year, then replace them.
The smart teacher will find their own clients on the side to make up for the wages that most of these schools pay.  Wages paid by most schools are low according to US standards.  You can live comfortably on the wages the schools pay, especially if they also provide housing, but you can make much more as much as a freelance teacher.  I myself make roughly four times as much freelancing as I ever made at any school.   Quite a few teachers like working at the franchise schools and that is fine, more power to them, but as far as myself, I really do not care to be used the way most of these schools use people.  I have taught at several of the bigger schools here, even at one of the top three schools here and I was not impressed at all with them.
The big problem with these schools is that they are so large, that the ones running the school has no idea of what is going on half the time.  The school over all maybe a good school, but because there is some bad management at one of the branch schools, it can be a gamble as to whether or not you will have good teacher support and working conditions.  These franchised schools are good for the newbie teacher to get a taste of teaching and a taste of Russian culture, but most of these teachers hit the road as soon as their contract is over.  Professional teachers know the truth about these schools, and may only stay at these schools for a year, then get their own business visas and start teaching on their own.  Fact of the matter is, these schools are businesses and money comes first.
There is a willing market in teachers who only think it will be neat to teach overseas and live on daddy's credit card and these schools know it and as long as there are teachers willing to accept low salaries and live off daddy's credit card, salaries will remain low, that is why most professional teachers who are serious about teaching and earning an excellent wage, pretty much teach on their own and say to heck with these schools.  The best money in English teaching is made by freelance teaching and not at any school.
Robert Leitch has written a very good article on ESL teaching here in Russia called, "Damning Myths."  I agree wholeheartedly with what he says in this article.  These big franchise schools are businesses, not schools, that is a fact.
I know it sounds like I do not think highly of the big franchised schools, but they do provide a service.  Otherwise they would not be in business and they do provide a way for new teachers to learn how to teach and gain valuable experience.
That is why most if not all native English speaking teachers have their own private students.  Also by letting the school handle all the invitations, visa, accommodations, airfares, and other benefits, they do provide a way for the new teacher to break into the ESL teaching field.
Be weary of some Russian owned schools, some are only concerned about money, they put off paying their teachers if at all.  If any school fails to pay you, stop teaching for them right then and there, except no excuses.  Also be weary of schools that use American in there name, most are just fly by night operations, but not all schools that use American are, but more are bad than good.
One school that uses American L something has a very bad reputation here for flooding people who have Moscow email addresses with spam email about their school; this school has made a lot of people mad. Always be weary about jobs, never sign a contract unless you agree to it 150%, a contract has to be in both English and Russian to be enforced in Russian courts.
Never buy the hype that all these schools put on their web pages, you will find that most of the time, facts differ from what the web pages say.  Always ask for several references from the school, both from clients and teachers.
Read all the ESL forums on the Internet, Dave's ESL Café is one of the best, every thing is discussed on these forums, especially which schools are good and which schools are bad.  If you are serious about teaching, then get yourself a business visa, good for a year and freelance on your own.
Experience the Insider community that takes your international lifestyle to the next level. Download your FREE guide
"18 Steps to Implementing Your Plan B" instantly!
Excerpted from "The Good And Bad Sides Of Living And Working In Russia: Survival In Russia" by Jon D. Ayers in Escape From America Magazine, Issue 64.
If you would like additional information on relocating from your home country, please contact our office HERE. 
Here are some articles that I'm pretty sure you will really enjoy!
An Analysis of the Russia-Saudi Arabia Oil Price War
How to Succeed as an English Teacher in Russia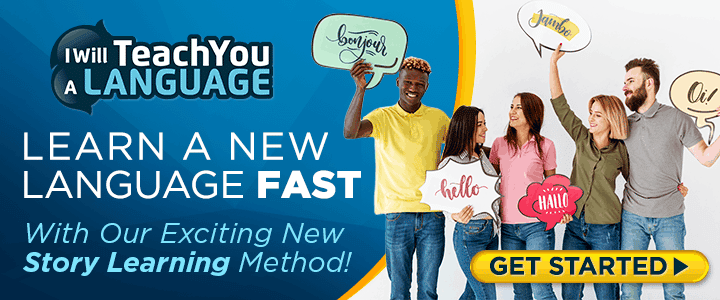 How to Succeed as an English Teacher in Russia – Part 3
How to Succeed as an English Teacher in Russia – Part 4

Like Our Articles?
Then make sure to check out our Bookstore... we have titles packed full of premium offshore intel. Instant Download - Print off for your private library before the government demands we take these down!