Freelance Teaching
Freelance teaching is more for the pros; most teachers are afraid of being on their own and opt out for teaching at some school.  Fine, leaves more good paying clients for me.  If you're a serious teacher, not one of the make believe teachers that is so common here, freelance teaching can make you a lot of money.  But you have to be serious, willing to work long hours and willing to provide quality education.  Freelance teaching jobs are easy to find, ads placed by people and companies looking for English teachers, networking, if you're a good teacher, your students will recommend you to friends.
I have even had people try to hire me after hearing a conversation between myself and a co-teacher on a bus.  Jobs will not just fall into your lap; you have to look for them just like in the US.  Send your resume out to schools, translation and notary companies, publishing companies, legal firms, production companies, every where you think clients might be found.  I know of one teacher who sent her resume to a production company and now has a job teaching English to the children of a popular singer here, she starts her day at eight and works till six.
A driver picks her up and brings her home, she gives a two hour English lesson, and then she and the children go to museums, the zoo or to an American movie.  She works one day per week and is paid $500.00 per day.  That is the only job she has or needs and she found it by sending out her resume.  Not every teacher is qualified to teach freelance, they are too afraid to go it on their own, so they stick with the various schools, moving from school to school.  Freelance teaching is where the money is, so if you want to make money, freelance.
Making Money In Moscow
Money can be made here in Moscow if you are a native English speaking teacher, good money if you know how to make it.  But jobs will not just appear out of nowhere, you have to look for them, no different than in the US.  Some teachers here come to Russia as contract teachers at the invitation of a school, work through their contract and then start working freelance on their own after their obligation to the school is completed.
I know of one teacher who is doing this and a few teachers such as me come here at the invitation of a friend, like it, and decide to stay and teach here.  Most teachers working as contract teachers all teach freelance because that is where the majority of money is.  I mean let's face it, if you have business sense, you can make very good money on your own.  But there are also risks also to teaching on your own.
You have to consider who do you want to teach and what type of English you want to teach?  Most ESL teachers seem to concentrate on professional clients, doctors, lawyers, businessmen, entertainment personalities.  But do not forget that there are many working class and middle class parents who want their children to learn English so they will have a future.  They can not afford to pay for their children to attend these private language schools, so they often try to hire private teachers without much success.
You can charge them $10.00 per hour, two hours per week, and put together a class of five students.  Teach three classes like this three per day, that's $150.00 per day, you'll be making as much as the average Russian makes in a month in one day.  I have taught students like this privately and enjoyed the experience very much and the parents always paid after each class.  Some teachers only prefer to teach rich kids and that is good, because there are a lot more working class and middle class kids than rich kids, so let the rest concentrate on the rich kiddies.
Sure you can concentrate on only teaching the rich, but you will find that you can make plenty of money teaching the working and middle class also, more than likely a teacher who only concentrates on teaching the rich has to work at on of the schools on the side, where as a teacher who teaches all classes of people, rich, middle and working classes is a teacher who now teaches for themselves on their own.  The demand to learn English is great here, so you can find clients with no trouble at all, more than you possibly can find time to teach.
Teaching jobs are easy to find for the native English speaking teacher. There must be around 200 private language schools here, out of that maybe only half worth working with. Each neighborhood here in Moscow publishes their own little newspaper, look for ads of schools in these newspapers, plus there is a weekly or monthly magazine of businesses published here with ads, this is a good magazine to find job leads.
You will also find ads in the Moscow Times, an English language newspaper, both from schools and private individuals looking for English teachers.  I found a good way to make extra money by working as an English language translation editor.  I edit the English translations for a translation company; business is so good that I have considered doing that and stop teaching completely.
The jobs are here, you just have to look for them, teaching, editing, and translations if you know Russian, plus all the international companies here are always looking for English speakers and English teachers.  Money can be made here if you know how to look for jobs.
Excerpted from "The Good And Bad Sides Of Living And Working In Russia: Survival In Russia" in Escape From America Magazine, Issue 64.
Experience the Insider community that takes your international lifestyle to the next level. Download your FREE guide
"18 Steps to Implementing Your Plan B" instantly!
If you would like additional information on relocating from your home country, please contact our office HERE. 
Here are some articles that I'm pretty sure you will really enjoy!
An Analysis of the Russia-Saudi Arabia Oil Price War
How to Succeed as an English Teacher in Russia
How to Succeed as an English Teacher in Russia – Part 2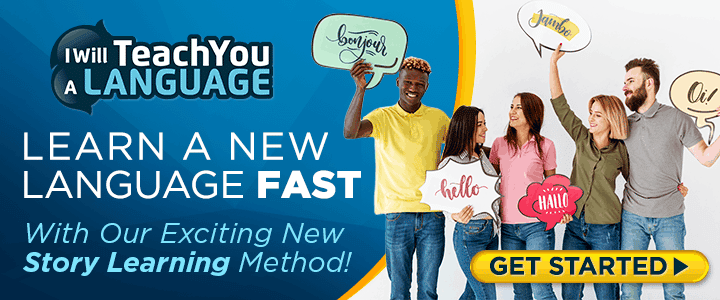 Preparing to Live and Work in Russia – Part 4

Like Our Articles?
Then make sure to check out our Bookstore... we have titles packed full of premium offshore intel. Instant Download - Print off for your private library before the government demands we take these down!