Retiring In Germany
While many retirees from North America pursue tropical or consistently warm coastal towns to spend their golden years in, some are looking for something a little alternative.
Many, in fact, have chosen this approach and decided to retire abroad in Germany. In 2013, out of some 373,000 retired Americans living abroad, nearly 25,000 chose Germany as their landing spot (one of the largest single numbers of any one country).
With a euro currency that is traditionally stronger than the U.S. dollar, four seasons (including cold winters), and a perceived expensiveness in its major cities, why have so many North Americans decided to retire abroad in Germany?
Handpicked Related Content: Top 10 Don't-Miss Destinations In Germany
Why Are People Retiring In Germany?
Germany is a beautiful country with a rich history and a welcoming culture. The German people are friendly, educated, and polite. For a nation with such deep backstory, custom, art, and architecture, Germany seamlessly balances revered tradition with first-world amenities and forward-thinking modernity.
Though the weather fluctuates between hot summers and harsh winters throughout the year, depending on the region, many expat retirees embrace the romance of changing seasons – not wanting the monotony of one unchanging climate.
Although the cuisine in Germany is not as revered as, say, Italy or France, the offerings are delicious and singular to the region. Think juicy sausages, crispy schnitzel, salty pretzels, sauerkraut, and some of the absolute best beer in the world!
Legal Documentation
Unlike in countries like Portugal or Spain, Germany does not have specific retirement visa programs.
For those looking to stay in the country beyond the 90-day tourist visa threshold, retirees will need to apply for the general temporary residence permit (Aufenthaltserlaubnis).
This is the same process for those who wish to study or work in Germany, with the only difference being that "retirement" is the approved reason for which the permit is granted – holders may not work in the country without getting this status changed to indicate so.
The process begins by contacting your local German consulate or embassy, requesting the necessary documents and forms, and making an appointment to process your application.
Among other things, you will need a valid passport and proof of address in Germany, healthcare coverage in Europe, and sufficient funds (through savings, investments, pensions, etc.) to support yourself without working in the country.
Experience the Insider community that takes your international lifestyle to the next level. Download your FREE guide
"18 Steps to Implementing Your Plan B" instantly!
Note: Pensions are listed as taxable income in Germany and are, therefore, subject to income tax. These tax rates can reach up to 45%. Even if your pension is coming from outside of Germany, from a country with a bilateral double tax agreement, you will still be taxed in Germany.
Handpicked Related Content: Germany's Investment Visa Program
Healthcare
If you have been working in Germany for at least five years while paying towards social security before deciding to retire, you can qualify to draw from a German state pension.
This also entitles you to Pensioner's Health Insurance. If this is not the case, you will need to purchase one of the many private insurance plans available in the country in order to qualify for your temporary residence permit.
The healthcare system and quality of treatment/care in Germany is among the best in the world. Expats from North America will not see a drop off in standards when retiring in Germany and, in many cases, may find the quality to be higher than where they came from.
Cost Of Living
With a current exchange rate of €1 to $1.18 USD, it is important to keep in mind the costs of living when considering retiring abroad to Germany.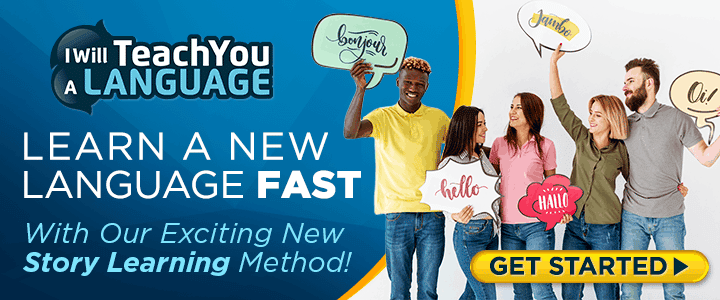 In Munich, ranked as Germany's most livable city by Mercer Quality of Living Index, a single person's monthly costs (without rent) average around $946 USD. An inexpensive meal will cost around $14, while a liter of milk, a loaf of bread, and a dozen eggs at a supermarket will cost under $6 USD total.
As far as housing is concerned, you can rent a one-bedroom apartment in Munich's city center for around $1200 per month.
Outside of the city center, this drops to around $940 per month. Similarly, purchasing an apartment would cost about $10,300 per square meter in the city center and $6,900 per square meter outside of the city center.
Safety
Germany is often viewed as one of the safest countries in the world. It ranked 16th out of 163 surveyed countries in the 2017 Global Peace Index (compare that with the U.S. ranking of 114).
Because of Germany's location in the world and a large recent influx of refugees, the perception of terrorism in the country was increased to a slightly moderate level from other years.
However, Germany scored impressively in almost every other statistical category. Some of the most important include homicide, the intensity of internal conflict, political terror, political instability, death from internal conflict, and neighboring country relations.
Most Popular Cities For Retiring In Germany
Munich

Dusseldorf

Frankfurt

Berlin

Leipzig

Heidelberg

Hamburg

Cologne
Handpicked Related Content: Where Are Expats Living In Germany?
Conclusion
Here is probably the most extensive ebook on Everything You Ever Wanted To Know About Eliminating Your Taxes, Protecting Your Assets And Regaining Privacy Over Your Life And Investments. It is called The Ultimate Guide To Going Offshore. 
I hope you enjoyed reading this article: Retiring In Germany.
Is leaving your home country for a new country a priority of yours? Do you wish you knew how, but don't? Then here is a great article for you to read. It can help you understand a little bit about Citizenship-By-Investment programs around the world. For more information on the CBI programs, please contact our office HERE.
Author Bio:
Tyler Sorce is an American writer and digital nomad currently living in Lisbon, Portugal. In a past life he was a chef in Manhattan and Paris, follow his travels and favorite dishes on Instagram.

Like Our Articles?
Then make sure to check out our Bookstore... we have titles packed full of premium offshore intel. Instant Download - Print off for your private library before the government demands we take these down!