What You Need To Know To Move To Germany
Germany is one of the most advanced economies in the world. As one of the leading nations in the European Union, there's a lot of political clout that comes with a German passports—not only because it's a European passport but because it's a German passport. If you've made it to Germany, then that's great but if you're thinking about moving—you might need some help. European citizenship are a little difficult to attain because these guys are pretty intense about the naturalization process. Compared to those golden visas handed out by countries like Cyprus and Portugal, it's a bit of a hassle getting a German passport. For all the trouble though, it's still worth the effort.  
I'm writing out this blog to help people understand the ways in which they can get a German residency, the opportunities they will find there and what they should know before they go. A lot of clients of mine have come to ask me this question and I just thought if this many people are wondering this—then I should probably write about it.
The Process To Acquire German Citizenship
There are three ways anyone can apply for a German citizenship. The ways are similar to any other European nation, but there are differences in the specifications between each individual nation. The three ways you get German citizenship include: 
Citizenship by Right of Blood

Citizenship by Right of Land

Citizenship by Naturalization
Citizenship By Right Of Blood And/Or Land
Citizenship by Right of Blood basically means that you qualify as a German citizen if your parents and/or grandparents were also German. You'll need to prove that your immediate family (specifically parent or grandparents) were German. It doesn't matter if your immediate ancestry's have given up their citizenship, you can still apply for German citizenship.
Similarly, you can also qualify for German citizenship if you were born on German land. There are certain regulations that govern whether you qualify for citizenship by right of land like living for a minimum time in the country. 
Citizenship By Naturalization
While it's great if you can apply for citizenship by right of blood or land, the naturalization process for Germany is far more complicated. Most people apply for citizenship through naturalization, which is why it makes sense to discuss what that process involves: 
You should have lived in Germany on a residence permit for 8 years.

You must live in Germany on a residence permit for 7 years and attend an integration course.

You must prove that you're proficient in the German language.

You must prove that you're financially capable of supporting yourself and your family.

You shouldn't have a prior criminal record.

You have to renounce all other citizenship's.
You could alternatively also marry a German citizen to get the German citizenship if you've been married for at least two years and lived in Germany for three years.
Can You Have Dual Nationalities?
As a non-native German citizen, you can't keep any other citizenship besides German. There are certain exceptions, which include:
You're a citizen of some other country in the European Union or a country that was part of the former Soviet Union.

Your home country doesn't let you give up citizenship.

You are ethnic German.

Your parents are from the United States.

The German government gives you permission to retain your other citizenship.

You're a citizen of the United States.

You're a citizen of the United Kingdom
The Financial Potentials In Germany
As I said before, Germany is one of the most economically prosperous countries in the world. As part of the European Union, you can pretty much set up shop in any European country and enjoy the best financial services in the world. The country also has one of the most convenient tax systems in world. The German economy leads the world in the production of automobiles, aeronautics and many other high-tech capital goods. Additionally, cities like Munich are the commercial centers of much of the financial activity in the world and across Europe. 
Some of the salient features of the tax system include:
40% refund on withholding tax paid by non-resident companies. 

No withholding tax charged on interest.

No capital duty.

No payroll taxes

Real property tax rates of 0.35%.

Low real estate transfer taxes of 3.5% to 6.5%.

No stamp duty.

No capital acquisition taxes.
The German Culture
As the center of European politics, Germany has one of the most intellectually rich cultures in the world. Because of the country's Teutonic roots, you'll find plenty of medieval architecture and a pleasant overlap between the old world and the new. Berlin, especially, is one of the most culturally diverse cities in the world with people coming in to settle from all across the world. For all the cultural diversity in Germany, you can tell that the German people have preserved much of their tradition and conventions—which is honestly one of the most welcoming things about the country.
Conclusion
If you're thinking of moving to Germany, I heartily encourage you to apply. The country is possibly one of the best countries to live in, owing to high standards of living, the culture and the financial services at your disposal. The German passport is one of the strongest passports in the entire world, giving you access to nearly every country in the world including the European Union. 
Experience the Insider community that takes your international lifestyle to the next level. Download your FREE guide
"18 Steps to Implementing Your Plan B" instantly!
With a German passport under your belt, you will probably enjoy more freedom than any other nationality in the world.  As a perpetual traveller, it pays to have such a passport because there is an infinite number of possibilities that these passports can open up for you. 
If you're looking to learn the German language, then you should get in touch with my associates at iwillteachyoualanguage to train under some of the most qualified language teachers.
Here is probably the most extensive ebook on Everything You Ever Wanted To Know About Eliminating Your Taxes, Protecting Your Assets And Regaining Privacy Over Your Life And Investments. It is called The Ultimate Guide To Going Offshore. 
I hope you enjoyed reading: What You Need To Know To Move To Germany. If you are ready to move to Germany and require additional information, please contact our office HERE. Also, I've included a few articles about German Residency that you will love:
Expanding your U.S. Business into Germany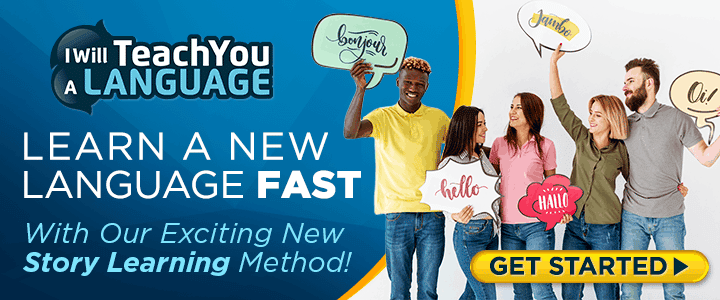 Top 10 Don't-Miss Destinations in Germany

Like Our Articles?
Then make sure to check out our Bookstore... we have titles packed full of premium offshore intel. Instant Download - Print off for your private library before the government demands we take these down!