How To Work And Live In Portugal
Portugal's residency program is one of the most convenient and streamlined options for those looking to live and work abroad.  Our experts have years of experience with Portugal residency.  We look forward to discussing all options with you.  Contact us today to arrange for a consultation.
People move abroad for many reasons. Sometimes a job takes them there, other times it's a relationship that makes one decide to pack up and move overseas. Regardless of the motivation, unless you're retired, you'll likely need to find a job to support yourself in your new home. And unless you plan on border-hopping every three months to prolong your tourist visa, you'll need some permanent roots and the legal documentation to do so. While many countries offer enticing incentives for being an expat, consider Portugal at the top of your list.
For a country with so much history, culture, and natural wonders (not to mention its affordability for expats compared to other EU nations), the residency process is incredibly fortuitous. It is perhaps the quickest and most efficient way to attain permanent residency and eventual citizenship through naturalization in Europe, maybe the world. And Portugal allows for dual citizenship, so you won't have to give up your U.S. or Canadian passports if you do decide to get a Portuguese passport. This makes the decision to apply for residency a no-brainer.
Residency Process
The first step in the Portuguese residency process is to apply for your residency visa. This involves contacting your nearest Portuguese consulate and gathering the required documents for the application. These include financial records, job status, passport/social security card copies, and letters of intent to become a resident.
Normally, you have to have a job lined up in Portugal before applying for residency, so that the consulate can guarantee that you will have sufficient funds to support yourself. However, if you work remotely or have a significant amount of saved funds, you can bypass this hurdle. And if you do fall into one of those latter categories, a great perk about getting residency is that it grants you the legal right to work in Portugal if you do decide to find a local job down the road.
You will then set up an appointment with your Portuguese consulate and present the documents for residency. If you have satisfied your requirements, your documents will be sent to Portugal for official approval (this process could take a few weeks). Once approved, you will need to meet again with the Portuguese consulate to get your official residency visa added to your passport. At this point you are free to travel to Portugal and the begin assimilating into your new life abroad.
This residency visa then grants you the ability to request a temporary residency permit from the Foreigners and Border Service.
Note: The majority of people set up their residency permit meetings in Lisbon, but this can cause the availabilities to get incredibly backed up – sometimes taking up to 6 months to get an appointment (which could mean that your residency visa would expire in the meantime). There are a few smaller towns throughout the region, however, that have offices that can oversee this final step, helping you get on a fast track to Portuguese residency.

What it Means
Once you've solidified your Portuguese temporary residency permit, you are legally allowed to work and generate income within Portugal – and you will start the clock on attaining permanent residency and citizenship. Having this permit will also make the process of opening a bank account, renting/owning property, and paying bills like phone and utilities hassle-free. Landlords will be more likely to accept you as a tenant when they know you have a residency permit, and the ability to work in the country will help show that you have the means to support yourself and make payments on time.
Permanent Residency/Path to Citizenship
After acquiring your Portuguese temporary residency, it's simply a waiting game. The residency is good for one year and automatically renews annually, so long as you spend at least 180 days a year in the country. After 5 years of temporary residency have been satisfied, you will qualify for permanent Portuguese residency – allowing you to travel freely in and out of the country without yearly requirements on days spent in Portugal. After a full year of permanent residency (6 total years after receiving your initial temporary residency permit), you can then apply for Portuguese citizenship by naturalization. The requirements include having a sufficient knowledge of the Portuguese language and showing beneficial ties to the local community.  

Experience the Insider community that takes your international lifestyle to the next level. Download your FREE guide
"18 Steps to Implementing Your Plan B" instantly!
Why it's Worth it
Portugal is a beautiful country with so much history, culture, and opportunity. Its affordability compared to the rest of western and central Europe is unquestionable, and its inclusion in the EU provides some great benefits. From an expat perspective, the Portuguese residency program is one of the most straightforward and quickest ways to citizenship of any country in the world. In six years (with one of the most relaxed time-requirements of its kind), you can have yourself a European Union passport, granting you the ability to work, own property, and travel visa-free anywhere in the continent.
Are you interested in making the move to Portugal? Please contact us HERE
Here is probably the most extensive eBook on Everything You Ever Wanted To Know About Eliminating Your Taxes, Protecting Your Assets And Regaining Privacy Over Your Life And Investments. It is called The Ultimate Guide To Going Offshore.  Visit our bookstore to purchase it today!
For more information on 2nd residency and passports, you can contact us HERE
Here are some really great articles to learn more:
Relocating to Portugal: What You Need to Know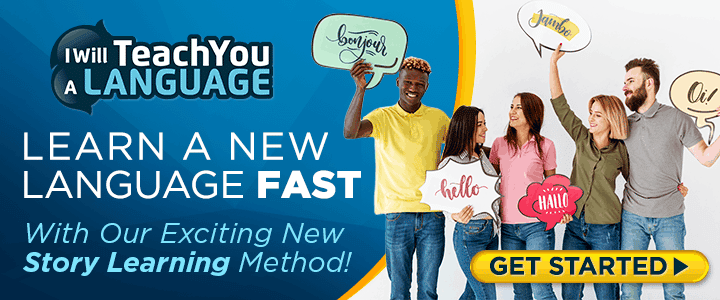 Most Popular Expat Cities in Portugal
Portugal: Strong Investment Base despite Unstable Atmosphere in Europe
The Investment Benefits Of The Golden Visa Portugal
Expat Guide To Portugal: Why You Should Be Moving Abroad Here

Like Our Articles?
Then make sure to check out our Bookstore... we have titles packed full of premium offshore intel. Instant Download - Print off for your private library before the government demands we take these down!