Overseas with a Toddler: Traveling in Italy
My husband and I and our two-year-old daughter spent July traveling in Italy. We wanted maximum enjoyment with minimum hassles, so we began planning six months in advance.  Most of the arrangements were made through the internet, which left me the slightest bit uneasy until we arrived.
Happily, we had few surprises.
Everything promised on the websites was accurate and, in some cases, exceeded our expectations.  Securing the major necessities—plane tickets, accommodations, car rental—beforehand allowed us to relax and enjoy making the smaller decisions of where and when to eat and what sites to visit.
Getting There and Getting Around
Flying
We booked our flights in February, choosing Alitalia because it was the least expensive airline with the most direct flights.  This was not necessarily a wise choice.  Alitalia's planes are older without individual TV screens.  This made it difficult for my daughter to watch the movies (there was at least one Disney movie shown on each flight) and anyone who's flown more than a few hours with a child knows how crucial entertainment can be.  I came prepared, though, with several new small toys, books, stickers, crayons, playdoh and chocolate.
I brought cheap toys that could be left behind (or under the seat) without worry.  The airports in Rome and Milan had a good selection of inexpensive toys.  Letting my daughter spend our leftover lire in the gift shops was a great time-killer.  I've flown several times—usually on very long flights—with my daughter and I always expect and plan for the worst.  When everything goes smoothly, it's a nice surprise.
With Alitalia we had some unpleasant in-flight experiences, but the Dubai office was very apologetic and assured us that our experiences were unusual.  They reimbursed us for our troubles and gave us a voucher toward future travel with Alitalia.
Driving
We spent our first week in Rome, then rented a car to drive to Tuscany. Car-rental-italy.com contracts with Sixt Car Rental, sending you a voucher which you present in Italy. You arrange the insurance fees directly with Sixt when picking up the car. Sixt rented us a new Renault Scenic with a car-seat for my daughter.
The car was wonderful, a real necessity in Tuscany. We had some problems with both Sixt and car-rental-italy that are still pending. The car-rental-italy.com (a subsidiary of visititalytours.com) representative claimed that our experience was unique and that thousands of former clients have been pleased.  However, the representative only responded to me after I said I was writing this article.
Taxis
Taxis were not too expensive in Rome, usually around $4-6.  If you have a small child or more than one child, I would definitely recommend taxis over public transportation.  We tried buses and trolleys our first day but quickly decided it wasn't worth the hassle.
The taxi system can be hard to figure out at first.  Most drivers won't stop if you try to hail them.  You need to find a taxi stand (most piazzas and busy streets have them) but don't stand under the sign.  This is where the drivers park to take a break.  You need to stand about 20 meters down from the sign toward the middle of the street.  It helps if you're close to the curb and looking out for a taxi.  Since it's sometimes difficult to figure out exactly where to stand, people may try to cut in front of you.
This especially happens in the evening when taxis can be scarce. Twice we had older Italian women try to cut in front of us.  This wouldn't have been a big deal if we hadn't been waiting with a tired, hungry toddler who kept trying to dart into the street.  Just tell the driver that you are prima (first).
Getting to/from the airport can be expensive since taxis have mandatory surcharges for airport service, Sundays, and baggage (even if they never touch the bags).  There are direct trains to the airport that might be worthwhile if you have the time and energy.
Experience the Insider community that takes your international lifestyle to the next level. Download your FREE guide
"18 Steps to Implementing Your Plan B" instantly!
Taxis in Florence were more expensive than in Rome.  We used them sparingly.  The most useful time was when we were lost with our rental car in the maze of Florence's one-way streets and alleys.  We paid a taxi driver to lead us to our apartment.
Walking
We tried to walk as much as possible.  In Rome some of the sites—the Forum, Coloseum, and the Palazzo del Museo Capitolino—are within easy walking distance of each other.  Florence, a smaller city where most sites are concentrated in one area, is even more conducive to walking.  Since we decided not to bring a stroller, we either walked slowly while holding our daughter's hand or carried her.  When this got tiring, we stopped at one of the numerous cafes. Luckily my daughter is both a good walker and light enough to carry. This might not work for everyone.  A stroller, however, might not be a very safe option in Italian cities.  Many streets—especially in older sections—are cobblestoned and drivers show little concern for pedestrians. A front- or backpack might be a better option.
Trains
We only took one train, the Eurostar from Florence to Rome, but I was impressed by the experience. Trains, especially between major cities, tend to be inexpensive, convenient and clean.  As with most things in Italy children under 4 years are free.
The Sight Seeing and Other Forms of Entertainment Part
Let's face it, the sites that draw visitors to Italy—the churches, museums, fountains, and ruins—aren't as interesting for little ones.  We tried to focus on one site each morning, followed by lunch out and naptime.  There's only a two-hour time difference between where we live (Dubai) and Rome, so we got our daughter on an Italian schedule before vacation.  This worked out well because she slept during the midday siesta hours when many things are closed, and was able to stay up for a later dinner out.
In museums and churches we held our daughter up (horizontally in the Sistine Chapel) and talked to her about the paintings or sculpture.  This helped keep her interest longer and gave me a new way to experience art.  It was exciting to share this with her.
In and Around Rome
Porta Portese  This outdoor market in Trastevere was our first stop.  It's hot, crowded and not really worthwhile, except for the cheap toys.  We picked up a baby stroller and doll for my daughter that kept her occupied for much of the vacation.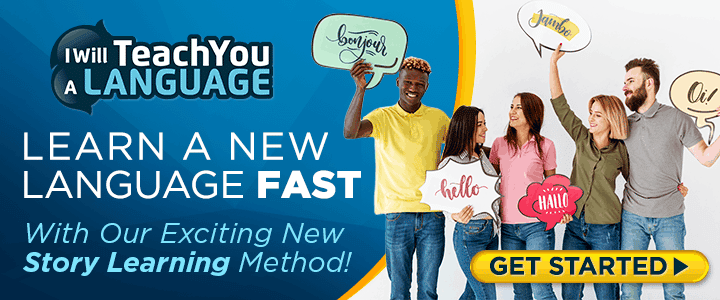 The Forum  This is free, with no line, and lots of open space and places to climb.
The Coloseum  We missed this one because the huge line didn't seem to budge.  You can pay extra for a tour at the green kiosk across the street, and you don't have to wait in line.  Tours leave at 10:30, 11:30, and 12:30.  Buy your ticket early because they sell a limited number.
Pantheon  This is free and walking distance from Piazza Navona.
Trevi Fountain  Also free and a big tourist spot.
Vatican City  Museum/Sistine Chapel  The line can be two blocks long on weekends, especially Sundays.  We went around 9:00 am on a Monday and had no wait.  The museum is hot and crowded. They move everyone through small corridors with areas roped off, so it takes a long time to get through.  The Sistine Chapel—everyone's destination—is at the very end.
Piazza San Pietro  We didn't make it to the Basilica because we went on a Wednesday morning when the Pope has his outdoor address and the Basilica is closed.
Castel Sant'Angelo   This is right on the river with a great playground/grassy area in the moat.  It's well-maintained and popular with Italians.  Good for a soccer game.  There's a museum in the castle and a lovely bridge over the river.  They had a literature festival with stalls selling books, food, drinks and trinkets.  Summer is a popular time for outdoor festivals—often free—but many start later in the evenings.
Tuscany  The towns in Tuscany were wonderful, but they all started to look alike after a while.  Most had a few piazzas, one or two museums, lots of shops (especially ceramics), places to eat, and narrow cobblestone streets, often on a hill.  We visited Siena (very hilly, but worthwhile), Cortona (great views), Arezzo (great shopping), Castelnuovo Berardenga (nice playground), and San Gusme (best restaurant, La Porta del Chianti).
Florence  The Uffizi   Like most sites in Florence, there were really long lines to get in.  You can avoid this by going the day before and buying a reserved ticket for a bit more.  It's not a particularly child-friendly museum with much of the art inaccessible—too high or grouped too closely.  My daughter set off the alarm in one gallery by trying to walk behind one of the metal barriers.  I ended up leaving with Annie after thirty minutes when she had a toddler meltdown, but my husband stayed since it was his first visit.
Piazzale Michelangelo  This is a long hike up hundreds of stairs if you start at the bottom by the river.  Our apartment was about one-third of the way up and still we had to stop to catch our breath.  You get a beautiful view of Florence and there are a couple of cafes to rest in before the trek down.
The Duomo   This was another site seen only from the outside because of long lines.
Santa Maria Novella   This was the loveliest church I saw in Italy.  It's cool and peaceful, with no line.
Traveling with small children for a month can be difficult; this is true whether you visit a different city or a different country.  It's not Disneyland, but with a bit of effort, Italy can be as enjoyable for children as for adults. It's the chance to experience life, not prefabricated kiddie fun.
We used this vacation as a preview to life in Italy.  We'd decided to move to Rome in a couple of years, and our month in Italy reaffirmed this desire.  The reasons Italy attracts so many visitors—the food, wine, culture—are among the things that draw us as well.  The main attraction, however, is the people and their approach to life.  Each day is like a vacation, to be enjoyed and savored.
I hope you enjoyed reading: Overseas with a Toddler: Traveling in Italy. Here are some additional articles on traveling, enjoy!
The 3 M's – Mom, Mohammed, & Morocco – Part 1
5 Things You Should Know Before Traveling Abroad to Dubai
Working and Traveling in Eastern Europe On a Budget
Five Reasons to Visit Rome in September
Excerpted from "Overseas with a Toddler: Traveling in Italy" in Escape From America Magazine, Issue 30.

Like Our Articles?
Then make sure to check out our Bookstore... we have titles packed full of premium offshore intel. Instant Download - Print off for your private library before the government demands we take these down!