American Expat in Italy: What to Expect
Warm weather, great food, employment opportunities, and a peaceful place for retirement. Italy has all it takes to offer a "dolce vita" for expats, but if you want to take up residence here as an American, the transition can be somewhat more difficult than in the case of European citizens.
Paperwork is obviously the first and most important step, especially if you are moving to Italy for work. Americans who want to stay here for more than 90 days might need a visa, but keep in mind that obtaining this visa can be quite a complicated process, because Italy is one of the European countries with the most bureaucracy. Having friends and family there or asking your future employer for help is a smart way of cutting through the red tape, but if this isn't an option, you can always join online expat communities and forums for tips.
As important as paperwork might be, once that's all sorted and taken care of, you still need to check a few more things to make sure your life in Italy is just as beautiful as you envisioned it:
Where To Live In Italy – Best Italian Cities For Expats
Although it is very small compared to the United States, Italy is an incredibly diverse country that offers something for everyone. However, you will need to think very carefully about finding the right place for your family here, because not all regions are the same. The most striking difference is between North and South.
Northern Italy is more corporate, cosmopolitan and bears more resemblance to Western Europe. People are here are more career oriented and not so closely tied to traditions – Milan being the best example. Some say that Milan and Northern Italy, in general, are similar to New York in terms of diversity, economy, quality of life and higher education, but that this isn't the best region to live in if you want to experience the authentic Italian lifestyle.
On the other hand, the South is more vibrant and more loyal to traditions. Cities like Naples and Rome aren't the country's economic powerhouses but can be extremely charming and the laid-back lifestyle is perfect for everyone approaching retirement.  
Despite its small size, Italy has a lot of regional difference, not just in terms of lifestyle, but also in terms of language. In Northern Italy, you can get around with English for a while, although you will have to learn Italian at one point to simplify your life. However, English speaking communities aren't that common in Southern Italy and everyone who moved here recommends learning at least basic Italian before moving, perhaps even a local dialect.
And of course, just like any other country, Italy can be more or less receptive of tourists and expats. While Rome and Puglia are famously welcoming to people of other cultures, in Florence outsiders can be regarded with more skepticism and you might need a good couple of years to form a circle of friends.
Cost Of Living, Healthcare, And Buying Property In Italy
One of the best things Americans notice about Italy is that it's extremely convenient for buying property. Compared to the cramped, overpriced apartments of large US cities, Italian real estate is a dream come true, especially the picturesque houses in Liguria and Tuscany. Whether you're moving for work and want to live in an apartment, or you're retiring and need a spacious home for your family, you can find great real estate at convenient prices. Granted, many Italian houses are fixer-uppers because of their old age, but overall the investment is worth it.
Another thing that you will want to look forward to as an American is the public healthcare system in Italy. Although the bureaucracy of getting into the system is confusing, to say the least, once you're in, it will be worth it. Public healthcare is almost free, you have coverage for almost all medical services, sometimes even dental, and you can also apply for social security and disability benefits easily.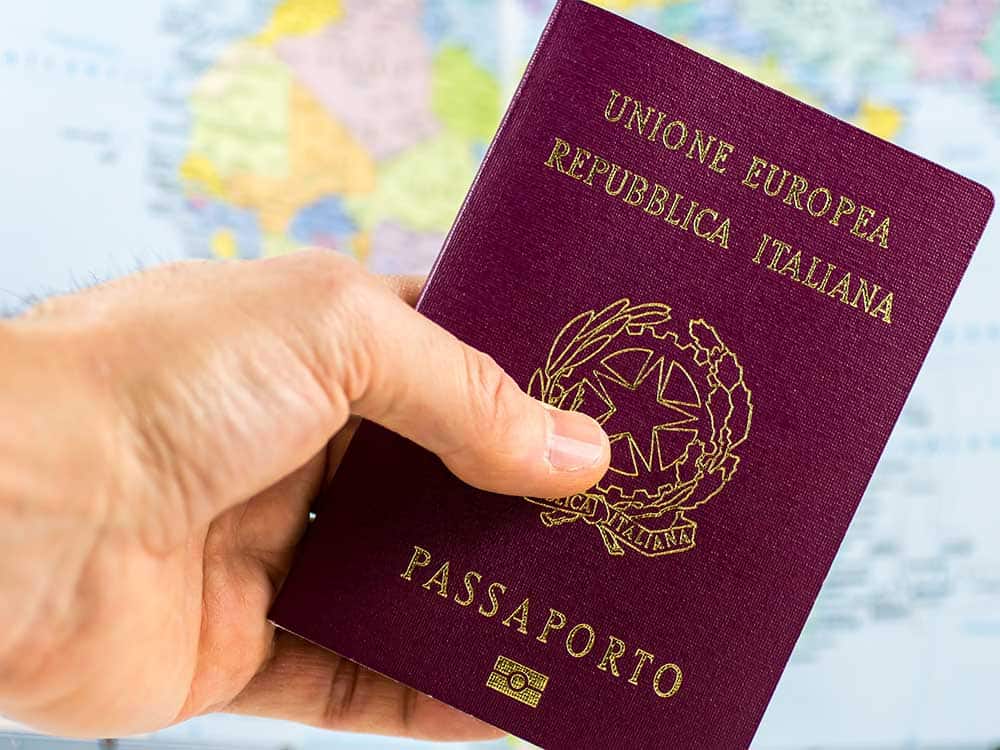 As for the cost of living, you can make do with a small budget in most regions of the country, except for touristic areas. Cities like Rome, Genoa, and Milan are very expensive, not just because there are many high-end designers stores here, but also because day-to-day expenses aren't exactly affordable: a one-course meal at an inexpensive restaurant is about €15 and a monthly transportation pass €35.
Culture & lifestyle
Italy is a beautiful country to live in and for many expats, the tourist attractions alone are enough to settle here. Every Italian city is basically a huge museum, with fascinating historical buildings at every corner. The food, of course, lives up to its good reputation. You won't be disappointed by the Italian lifestyle, but keep in mind that Italians don't like it when foreigners don't respect and adapt to their local customs and culture. Some things that are normal and acceptable in the US are heavily frowned upon in Italy.
For instance, fast food is almost nonexistent, to the point where Florence is banning eating in the street. You'll love Italy if you're a coffee drinker, but you won't find Starbucks cafes there (in fact, there's only one of those in the entire country. Italians take the art of coffee making very seriously and will always choose sitting down to have a small espresso to buying a cappuccino on the go.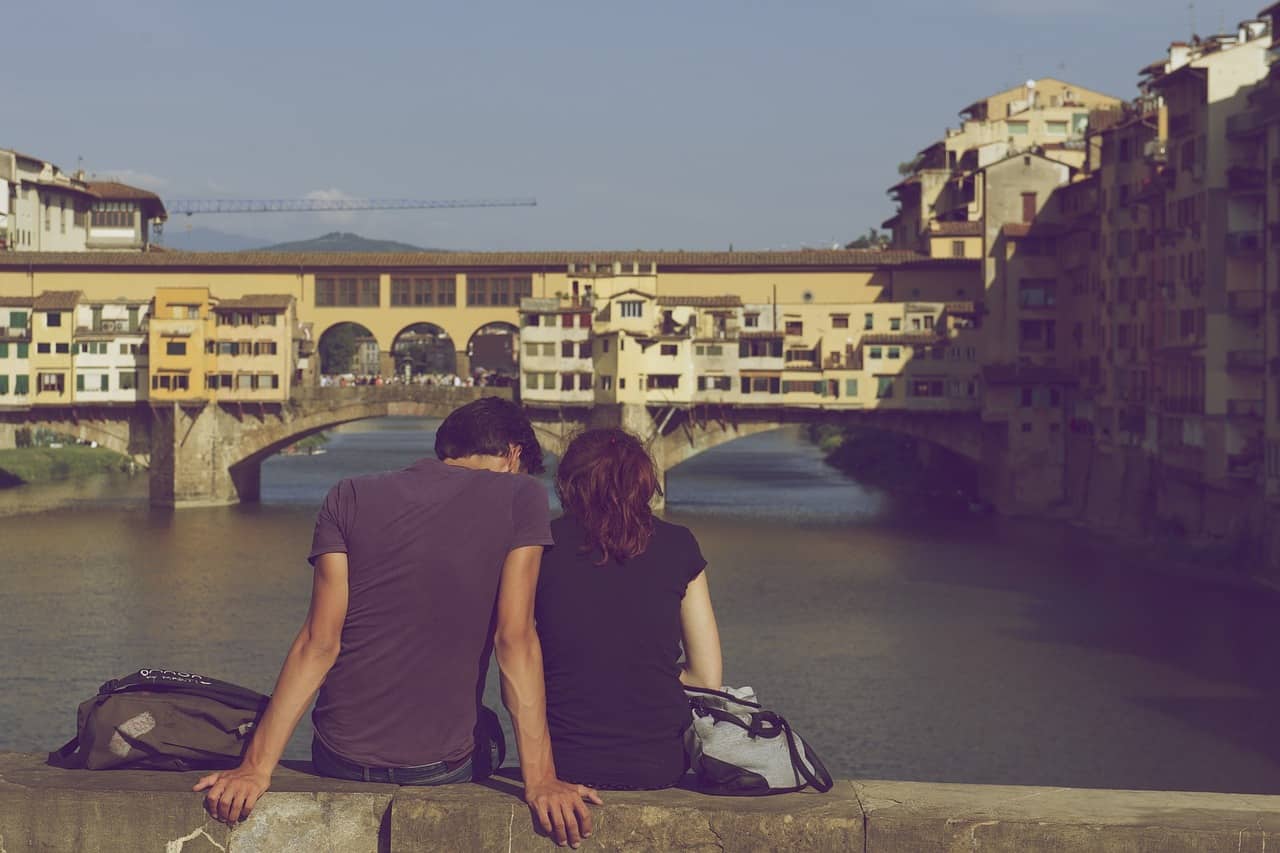 Another thing that you'll need to get used to is the midday riposa, or siesta. Unlike the U.S., where shops, banks, and offices are open almost 24/7, Italian businesses take a break from noon to around 3 or 4 p.m. In small towns, you'll even see the police station closed at noon. Most restaurants and supermarkets are also closed in the morning, so you will need some time to adjust to this different, but relaxing schedule.
Lastly, Italy is not the best country for Americans who love big cars – or even cars in general. Like most European countries, Italy has wide highways between cities but narrow cobblestone streets inside. To get around, you will need to get used to driving in a small car or, better yet, riding a bike or scooter.
I found this great podcast by The Expat Money Show –  Laszlo Kiss on the best European Passports
I do hope you enjoyed reading: American Expat in Italy: What to Expect. Italy is an amazing country and I'm sure you will love visiting and living there.  If you would like information on moving your business and life to Italy, please contact our office HERE. I've also included a few more articles I know you will love:
What You Need To Know To Move To Italy
Top Strategies For Getting Residency In Italy
Like Our Articles?
Then make sure to check out our Bookstore... we have titles packed full of premium offshore intel. Instant Download - Print off for your private library before the government demands we take these down!