Italy
Facts
Capital: Rome
Area: 116,347 sq miles
Population: 60,599,963
Language: Italian
Introduction
Italy is an old country with a lot of historical significance and art history. Politics and geography divided the country for centuries until unification in 1861. After unifying, the country developed a unique culture, influenced by regional customs.
Italy has always been a center for the arts, notably during the Middle Ages and Renaissance, when the country attracted some of the best architects, artists, and scholars. They left a legacy of monuments, paintings, and literature. Today, Italy remains the center for art as a fashion destination with brands such as Gucci and Versace as leading name brands across the globe.
Italy is also very well known for its local cuisine. Stemming from the 4th century, the food has developed from ancient Greek and Roman roots, as well as Etruscan, Byzantine, and Jewish. The diet is very Mediterranean, rich with pasta, fish, and vegetables.
Italians are happy people who enjoy spending time with their family, frequently around the dinner table where they enjoy wonderful food, wine, and conversation. A lot of conversation! Italians are passionate about talking and it is almost an art form.
The piazza is the main meeting point for any city, large or small. Here is where you will find gatherings, festivals, and people interacting.
For all of these reasons and more, Italy can be your new home abroad, or just your next vacation spot. Some are even seeing tourism, food, and real estate demand as a reason to invest overseas in Italy. Italy has something to offer everyone.
I found this great podcast by The Expat Money Show – Travis Luther and Why Americans are leaving the USA
Regions
Le Marche– Located in central Italy, Le Marche sits next to the Adriatic Sea. The mountainous region is filled with hill towns, farms, and seaside beaches.
Abruzzo– This southern region is a mixture of mountains and the Adriatic Coast. Also, one-third of this territory is national parks.
Tuscany– This highly popular region of Italy can be quite pricy if you don't avoid the tourist hotspots.
Puglia– This region is located in the heel of Italy's boot and offers the lowest cost of living of anywhere in Italy. Not only will it be inexpensive to live overseas here, but you'd also only be 50 miles from Greece – plus, the weather is attractive. There is almost no rainfall, with a mild winter and long and hot summers. This will be perfect for trips to the sea.
Geography
If the people and culture don't attract you, maybe the beauty of the country will. Italy has so many regions that offer so many geographical perks. The country is home to the mountains (the Apennine Mountains and the Alps), islands like Sicily and Sardinia, access to the sea, and so much more. Here are just some of what can be found in Italy:
Mount Etna– an active volcano (along with many more volcanoes)
Monte Bianco– the highest point in the EU
The Dolomites in the Italian alps
Lake Garda
The Riviera
Climate
Like the culture, Italy's climate is very diverse, thanks to peninsulas, mountains, and more. In the central regions, the climate ranges from subtropics to oceanic. The climate in the Po valley is the most continental of the country, experiencing harsh winters and hot, humid summers.
On the coast, like in Liguria and Tuscany, you will find a Mediterranean climate. The winters are mild and the summers are warm and dry, though the lowlands can be quite hot in the summer.
During the winter, the average temperature is around 32 degrees in the Alps, which is very different than the 54 degrees found in Sicily. Summer highs range from 68 to 77 degrees. This ideal weather would make anyone want to retire overseas in some region of Italy. There's a perfect fit for everyone.
Cost of Living
Italy can be expensive. The northern cities of Italy, such as Rome and Milan, are wealthier and have a higher standard of living. Retirees who are looking to save some money should look in the countryside or the south. These areas are much cheaper. You can always visit the bigger cities at any time.
FREE GUIDE! Get Essential Information on Protecting Your Assets
18 STEPS TO IMPLEMENTING YOUR PLAN B
It is said that you can live comfortably with $200,000 in savings and a steady source of income such as social security or a pension. This will afford you a nice home or apartment, fine dining, designer clothes, and vacations.
If you aren't retired and need to work overseas in Italy, you may have a difficult time acquiring a work permit, but it's not impossible. The best advice I can give you on that is to begin the process as soon as you can. The earlier you do your research and plan ahead, the better shape you will be in when you decide to move.
Train Travel
The best way to travel through Italy is by train. It is reasonably priced and you can sit back and enjoy the scenery. Also, when you travel by train you can also go to other countries, like Switzerland, Germany & France, all starting in Italy.
Healthcare
Italy's healthcare system is of high quality and is ranked as one of the highest in the world. Legal residents of the country, including those from the United States and Canada, can apply for the national health plan. Finding medical care in rural areas, especially in the south, can be difficult, so many expats carry private insurance – like many Italian locals.
Residency Options
For those who are looking to spend a lot of time, or even live overseas in Italy, you should be aware of the visa laws that are present. If you are a citizen of an EU country, you do not need to worry about the visas. If you are an American or Canadian citizen, the following visas may help you out.
First, you should note that anyone who is visiting for three months or less is considered a tourist. For some citizens of countries outside of the EU, you don't need a visa for the first 90 days. After 90 days, you are considered a resident and you must file for one of these visas before entering the country.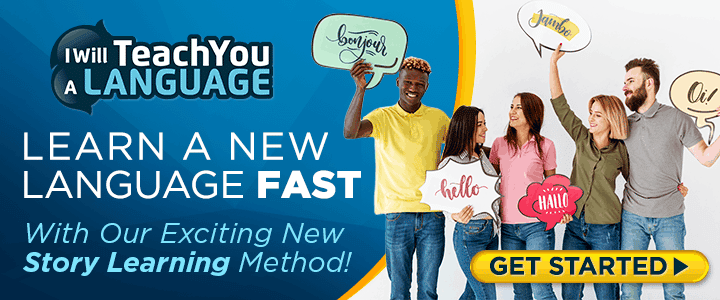 Family Visa (Visto per Coesione Familiare) – This visa is for when a family is travelling to Italy together for longer than three months. The family must enter and leave the country together. Along with the typical visa documents, you must prove familial relations.
Elective Residency Visa (Visto per Residenza Selettiva o Dimora) – This is the visa for foreigners who can afford to live in the country without having to work. It is usually for retired expats who can collect income from a pension plan. The Residence Visa is only for those who are moving to the country. This visa doesn't let you work while in the country.
Student Visa (Visto per Studio) – This visa is the easiest one to obtain and has no application fee. It's valid for students enrolled in a university in Italy or a foreign university, of course, held in Italy.
Working Visa – A work permit is to be obtained by your prospective employer when you apply for the visa. Your employer must prove that you are filling a position that can't be filled by a local.
Here is probably the most extensive ebook on Everything You Ever Wanted To Know About Eliminating Your Taxes, Protecting Your Assets And Regaining Privacy Over Your Life And Investments. It is called The Ultimate Guide To Going Offshore.  Visit our bookstore to purchase it today!
I hope you enjoyed reading this article: Italy. If you have any questions, please contact our office HERE.
I've included some great articles for you to read, enjoy!
American Expat in Italy: What to Expect

Like Our Articles?
Then make sure to check out our Bookstore... we have titles packed full of premium offshore intel. Instant Download - Print off for your private library before the government demands we take these down!